As you work hard to build a website that helps you raise money and increase membership for your charity, an FAQs page is often lost in translation. 
FAQs stands for 'frequently asked questions' and your charity ought to really take them seriously if you're trying to support your audience.
It may not be the first component which comes to mind when thinking about web design, but it's certainly one of the most important. 
Not around to oversell anything, nor be loud and flashy either —  FAQs are your charity's unsung heroes. 
Read on to discover how you can design a helpful FAQ section that will really benefit your users. 
What is an FAQ Page?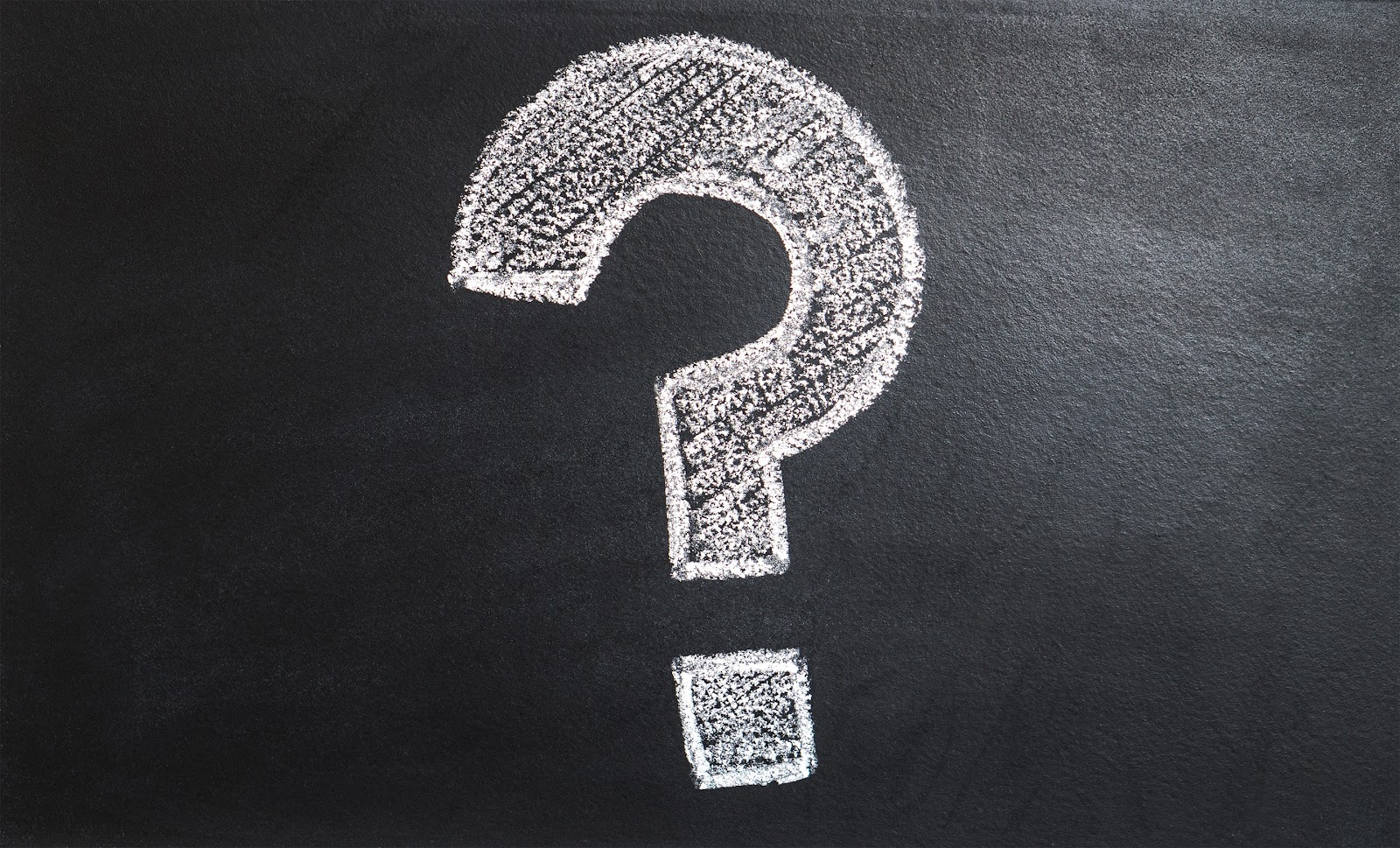 Image: Pexels
As the name suggests FAQs provide the answers to frequently asked questions. FAQ pages are stripped of fat and devoid of waffle, the copy is precise, concise and targeted down to the bare bones of a topic.
FAQ pages exist so users can obtain information quickly and efficiently. If users aren't sure where to look on your site, they should be comforted in knowing the FAQ page will be an all-in-one resource
Users will refer to a FAQ page for any number of reasons, from purchasing information to returns policies. For a charity such as your own, audiences are likely to be looking for information regarding fundraising guidelines and donation strategy. 
Either way, your FAQ page will need to act as a comprehensive base of knowledge to your organisation.  
Regardless of whether you've mentioned it elsewhere, treat your FAQs as an encyclopedia, providing users with an obvious and effective textbook tool to refer back to whenever they need.
Users are unpredictable and are likely to take different routes to find information, in spite of how streamlined you try to make your site. The FAQ page stands to fill in the knowledge they may have missed or forgotten.
Therefore you should always approach your FAQa from the user's point of view. If you stepped into their shoes: What questions would you ask about your charity? 
Understand the differences between FAQs and a help page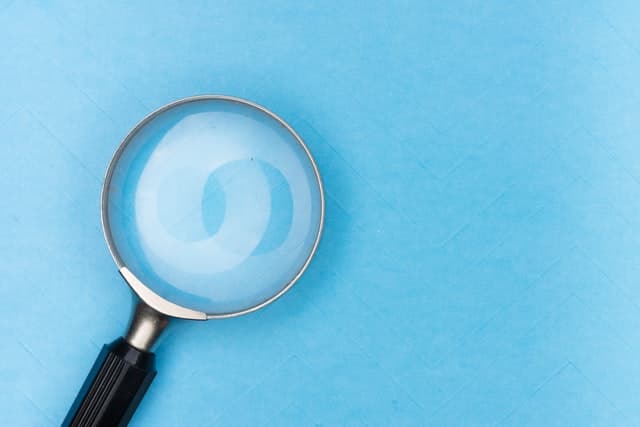 Image: Unsplash
Before you start jotting down question after question, consider what truly belongs in your FAQs. 
It's a common misconception to merge help pages and FAQs. In reality, they are different features. Where the lines blur it's easy to lump the two together, but they aren't quite clones of each other.
FAQ pages are an internal search engine for audience queries, whereas FAQ pages are more comparable to a glossary at the end of a textbook — a place which lists key information rather than stores it.
Users will consider both as routes to answer any specific questions they may have. With the fundamental difference being FAQ pages list a string of set answers, while a help page will look to address users' own questions to the site. 
Choosing between an FAQ and a help page entirely depends on your organisation. In an ideal world, you'd look to provide the service which works best for the specific needs of your audience. 
With that being said, developing a fully integrated help page is far more involved than creating a standard FAQs page. From a site design perspective alone, there's a lot more attention required to create a help page. 
Fielding a question and then directing the user to the answer is far more convoluted than just giving them the answer. And therein lies the simple magic of an FAQs page.
Learn what the frequently asked questions are for your charity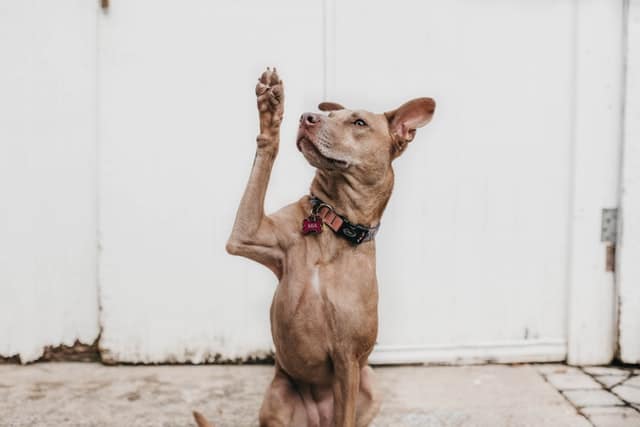 Image: Unsplash
So you have an understanding of what FAQ pages are and how they can help your audience. Now it's time to start building a page specific to your site. 
To construct an effective FAQ page you'll have to first clue yourself in on what the audience wants to know. It's not uncommon to see questions nobody cares about and are simply there for filler. 
But remember your FAQ page serves to inform. It needs to be functional and populated with interesting, need to know questions. 
Therefore writing from your audience's perspective is an absolute must. Write as if you are holding a one to one conversation about your charity. 
Adopting a Q&A session type tone can go a long way in achieving your goal. But to do so you'll need to know the question you are going to be asked. 
There are many ways you can get a sense for the most important questions. A little research doesn't take long and can add real value to your FAQs page. 
Here are a few of the easiest places to consider when collecting the most common queries about your charity: 
What are the most common questions you receive? 
As a charity organiser, you should have this first round daily nailed down. Even if they are stuck somewhere in your subconscious, you will already have some questions in mind. 
Questions come in part and parcel with running a charity, you're bound to encounter recurring queries when discussing your mission. And some may be so common you can recite the answers like clockwork.
Take some time and recall everything you have been asked in the past: Is there a pattern? If so, jot them down and put it in your FAQ. 
Perform search queries on Google
When thinking about questions to add to your FAQ, often Google can be your best friend. 
A search engine's auto-suggest feature is formed through an algorithm of the most popular search queries. It stands to reason these suggestions will also be topics you need to cover in your FAQ. 
Using Google's auto-suggest feature to find questions essentially equates to a cheat sheet on fulfilling your audience's needs. 
By taking the questions directly from a search engine, you are pre-empting any questions your audience may have. Thereby ensuring your site is a one-stop-shop for questions relating to your charity. 
Need something a little more focused? Here are some great online tools to keep in mind:  
Quora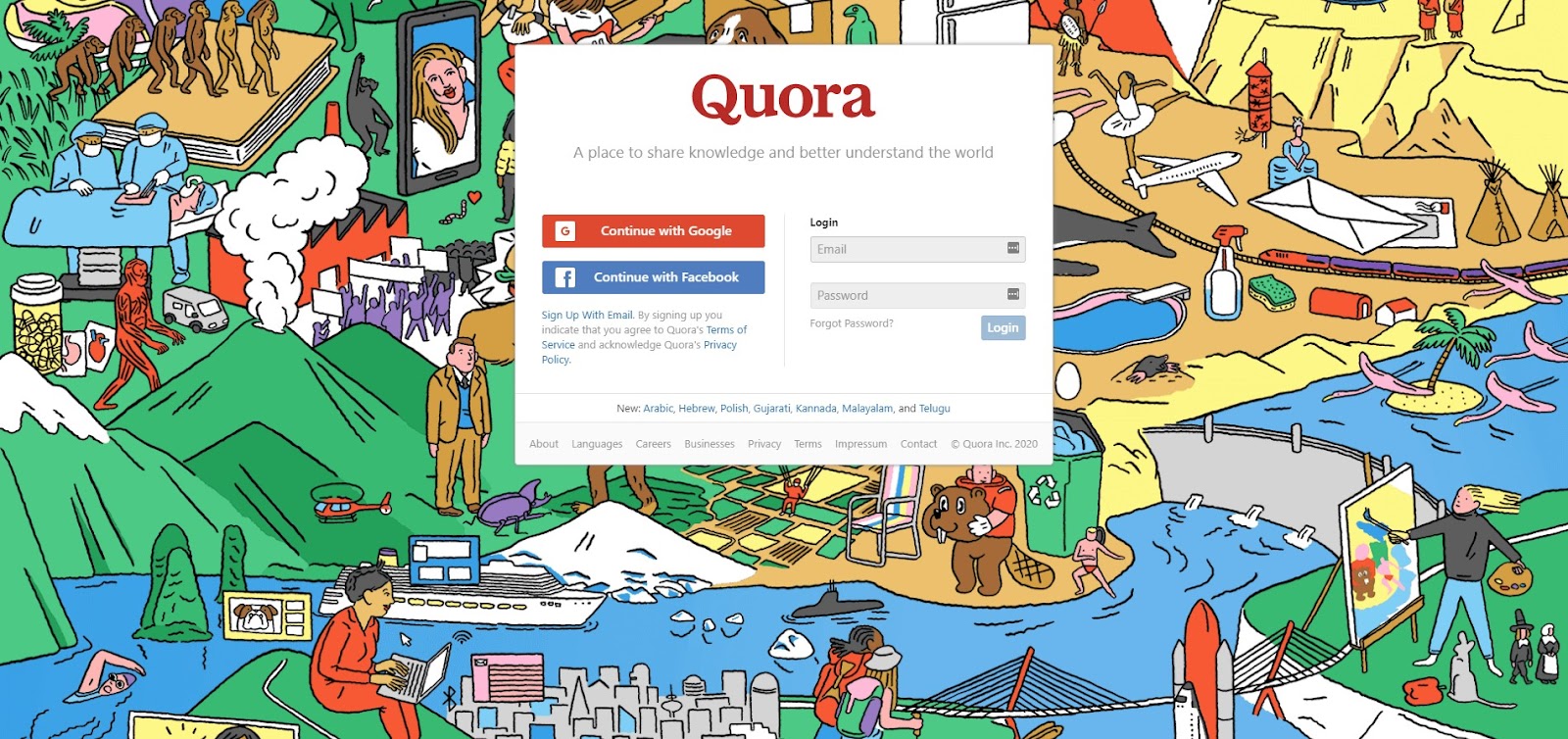 Quora is a popular question-and-answer website, which is developed for and by its user base. 
Often a reliable platform to gauge public opinion, being aware of trending subjects on Quora can be a great way for a business to stay connected with its audience. 
Better yet, using Quora could be the answer to filling out your FAQ page. You learn a lot, simply by tuning into popular discussion. By tailoring search queries specifically towards your industry, you'll discover exactly what people want to know. 
By doing a little market research, your FAQ could be a one-stop-shop, fully optimised to cover users most pressing questions. 
Answer The Public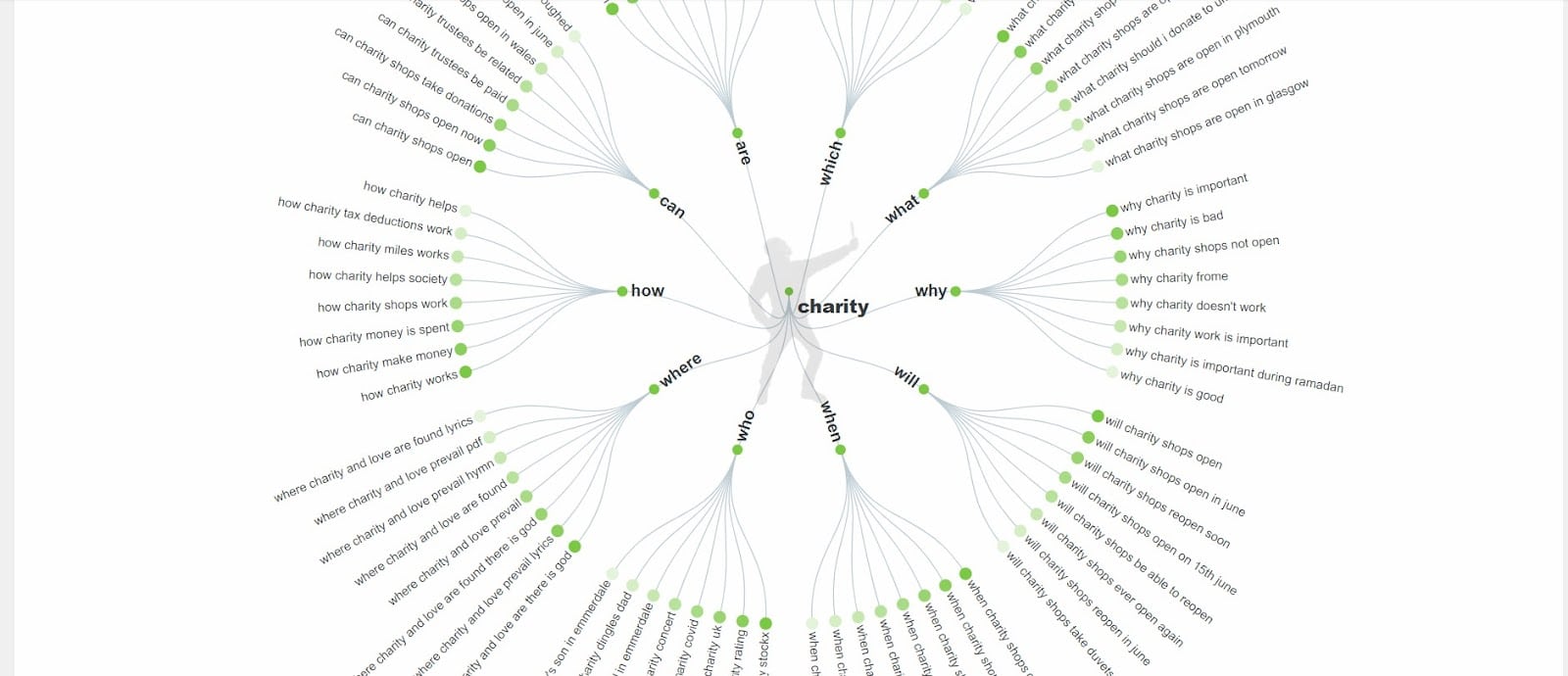 Answer The Public is a unique keyword research tool, which presents keyword and search data as in an image called a search cloud. 
Using this tool is a great entry point into keyword research, providing a simple and free way to understand the most pressing queries regarding your niche. 
Having access to instantaneous market research can be incredibly beneficial in developing an effective FAQ page. Because it allows you to understand the demand for certain answers, and you can form ideas by matching keywords together. 
Ubersuggest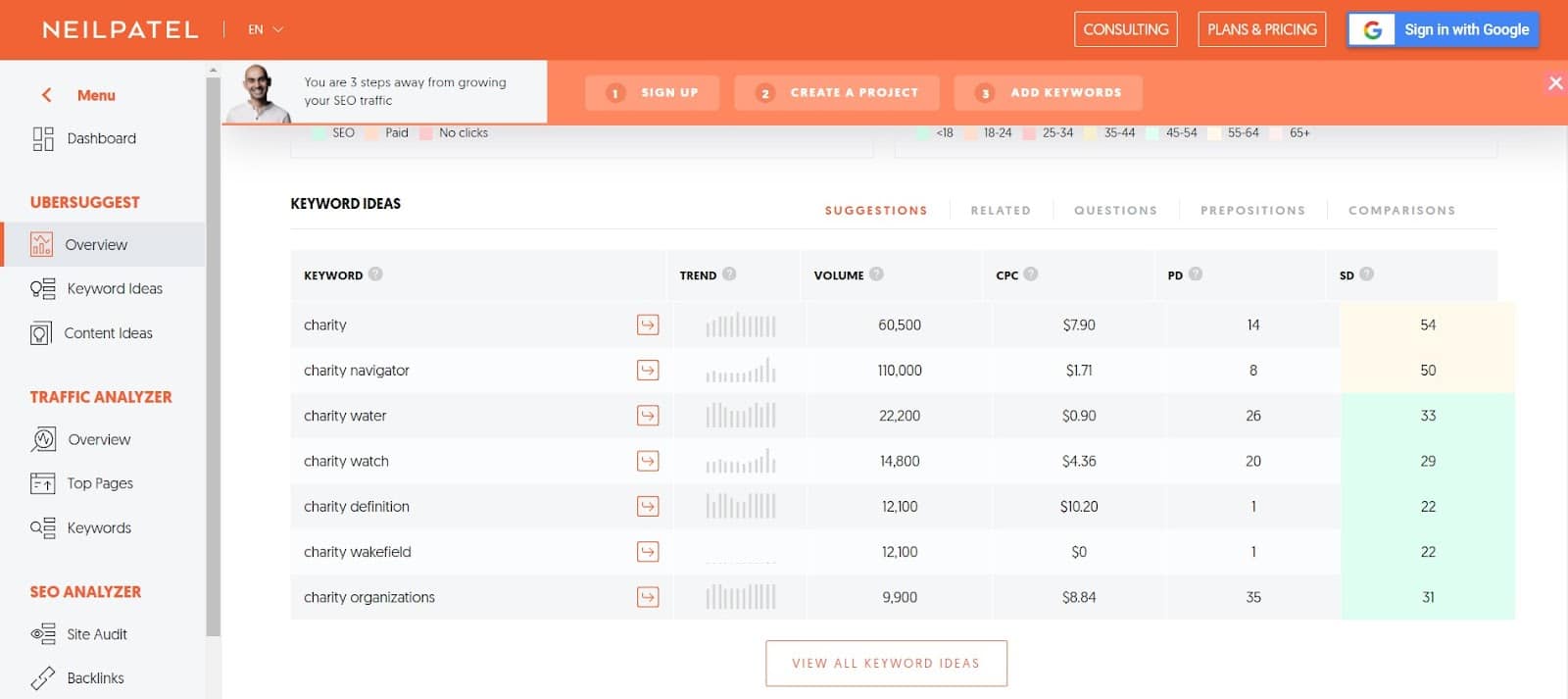 Ubersuggest, like Answer The Public, is a free SEO tool which allows you to understand popular search terms around your business. However, unlike Answer The Public, this tool focuses its attention on key metrics, including search volume and keyword difficulty.  
Take a look at similar charities for inspiration
Are you still stumped for ideas? Consider performing some simple market research. 
A lot can be gained by taking a look at FAQ pages from other charity websites. Similar organisations will likely be asked the same questions. 
Try and answer the question clearer than they can. Basic SEO theory dictates, adding more value to the content on your site makes you more useful to the user. 
Think about what funnel questions your audience might have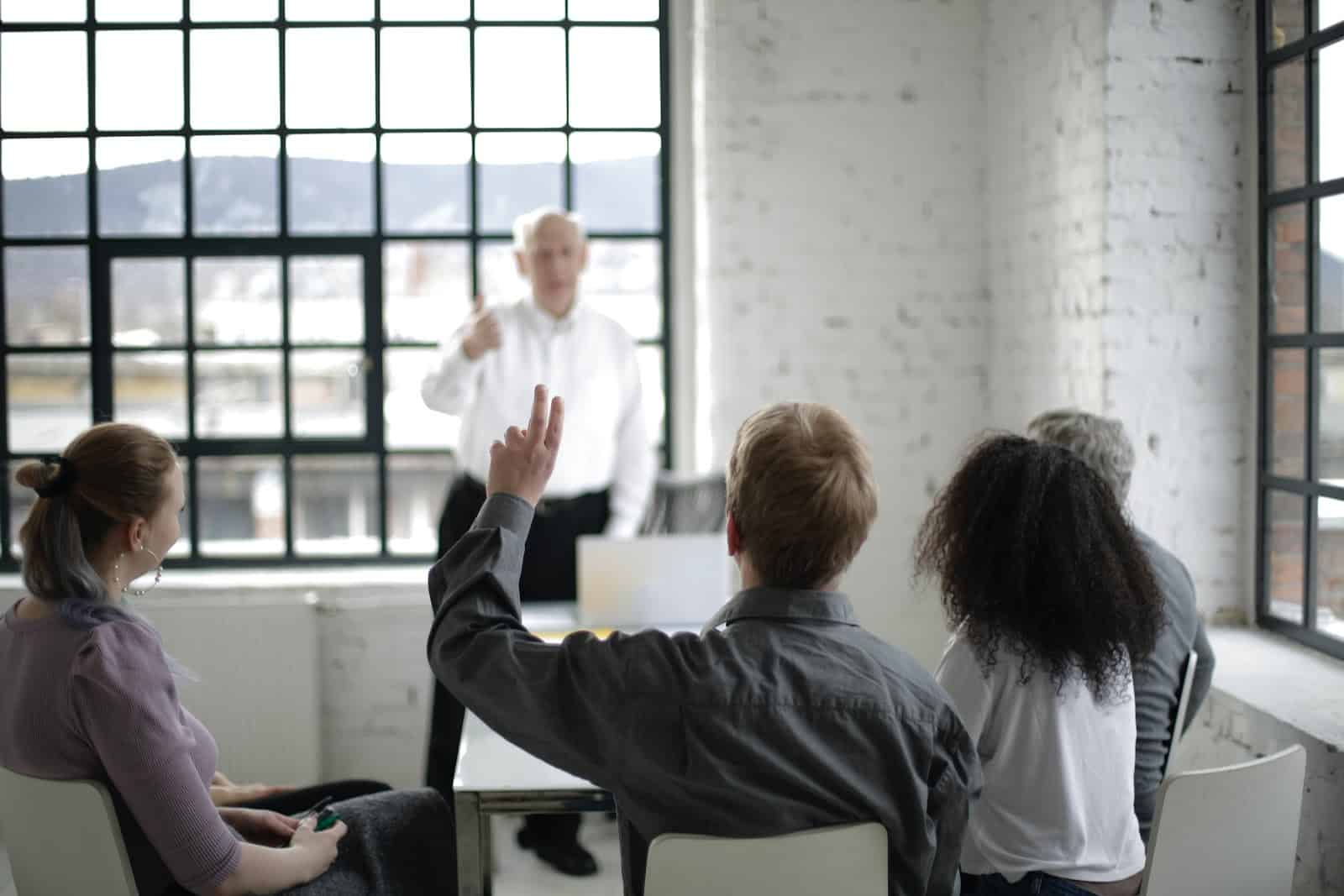 Image: Pexels
Often answers will raise more questions. In such a case, think about possible follow up questions which help clarify a query to the user. 
Think of follow up questions in the same vein as marketing funnels or a journalistic inverted pyramid. By asking broad questions first, you establish an umbrella topic. Then, whittle it down into tighter angles to cover almost every topic you could possibly think to cover. 
For example, a generic question like 'Do we accept donations?' is easy to answer, but not very detailed. With a funnel system, you can expand in a drop-down menu with more targeted questions, like 'Does the charity integrate with Gift Aid?' and/or 'What will your donation be used for?'. 
Adding funnel questions to your FAQ is important for user satisfaction. You will create an efficient navigation process that builds logical pathways to answers — not bad for a few words on a page. 
Check out other charities to get some FAQ website layout examples
Other charities can provide inspiration for how to layout your FAQs page. 
Here are some of our favourites: 
Give Well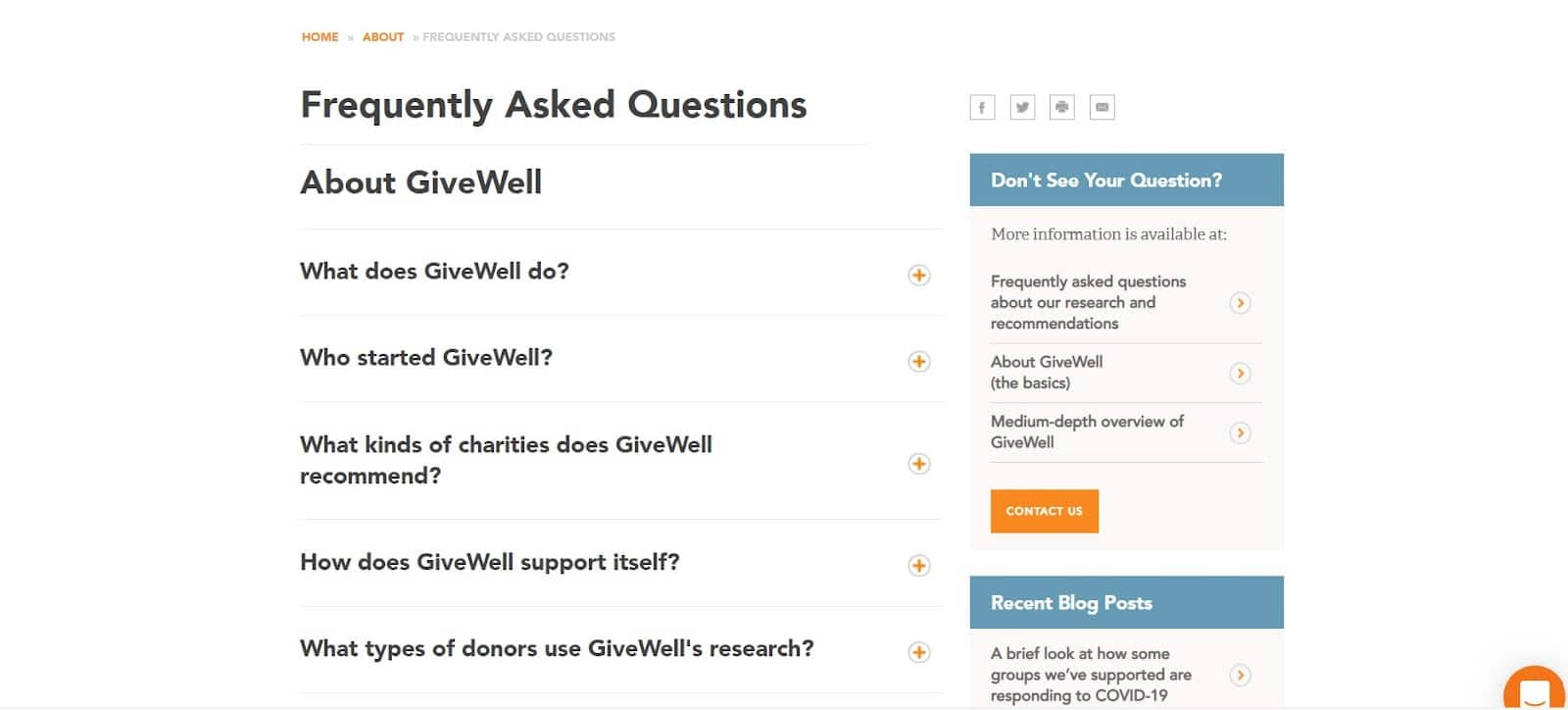 Image: givewell.org
Being an organisation which recommends worthy causes, the idea of GiveWell can get a bit tricky to explain. 
However, its FAQ page does a fantastic job of telling GiveWell's story and defining the mission.
Mind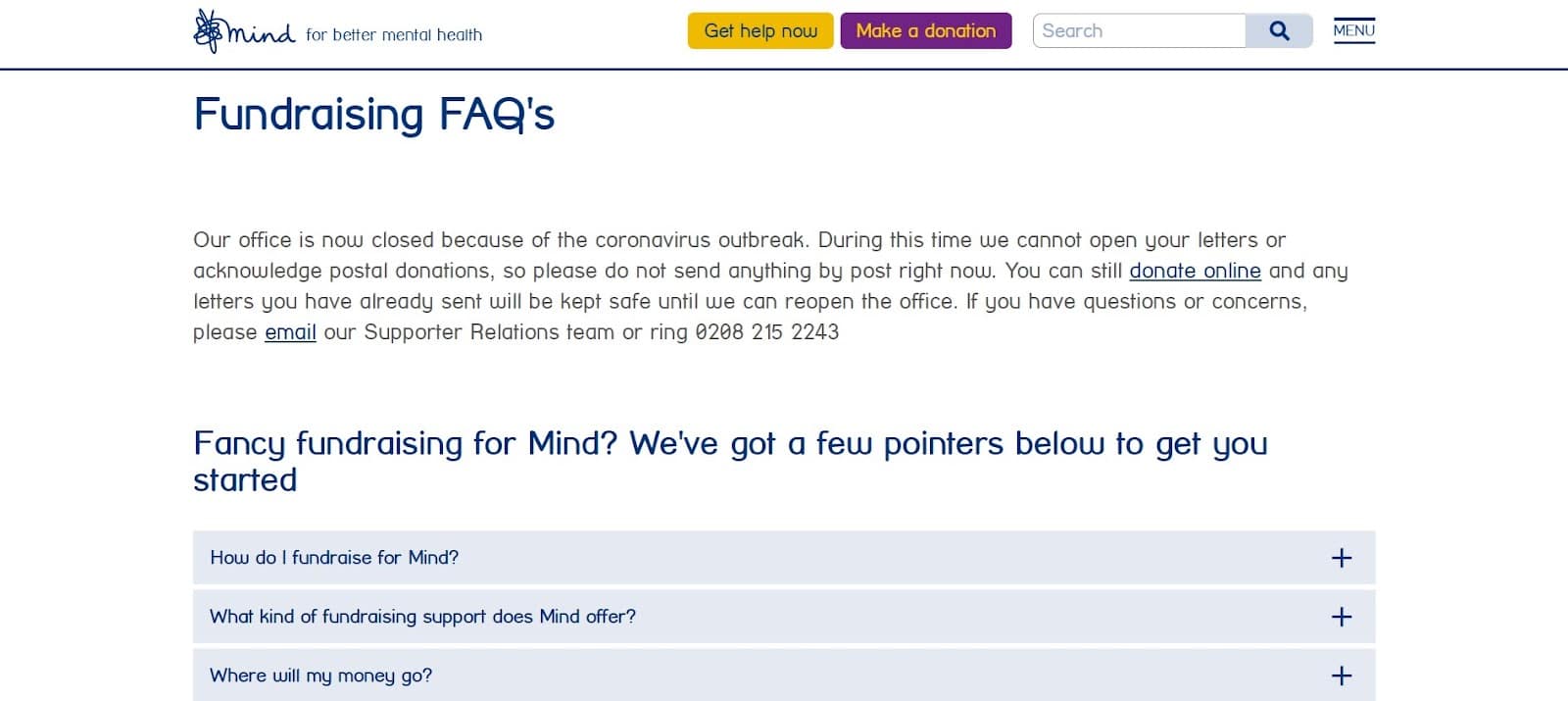 Image: Mind.org.uk
Clear, concise and simple. Mind's FAQs page does everything that's important and reflects on any needs the audience might have. 
Mind is a great example of a page which covers a lot of useful topics well. 
Additionally, it is incredibly accessible and the drop-down menu is mobile friendly. Meaning no awkward side-scrolling and you can read on the move with a quick scan. 
Dogs Trust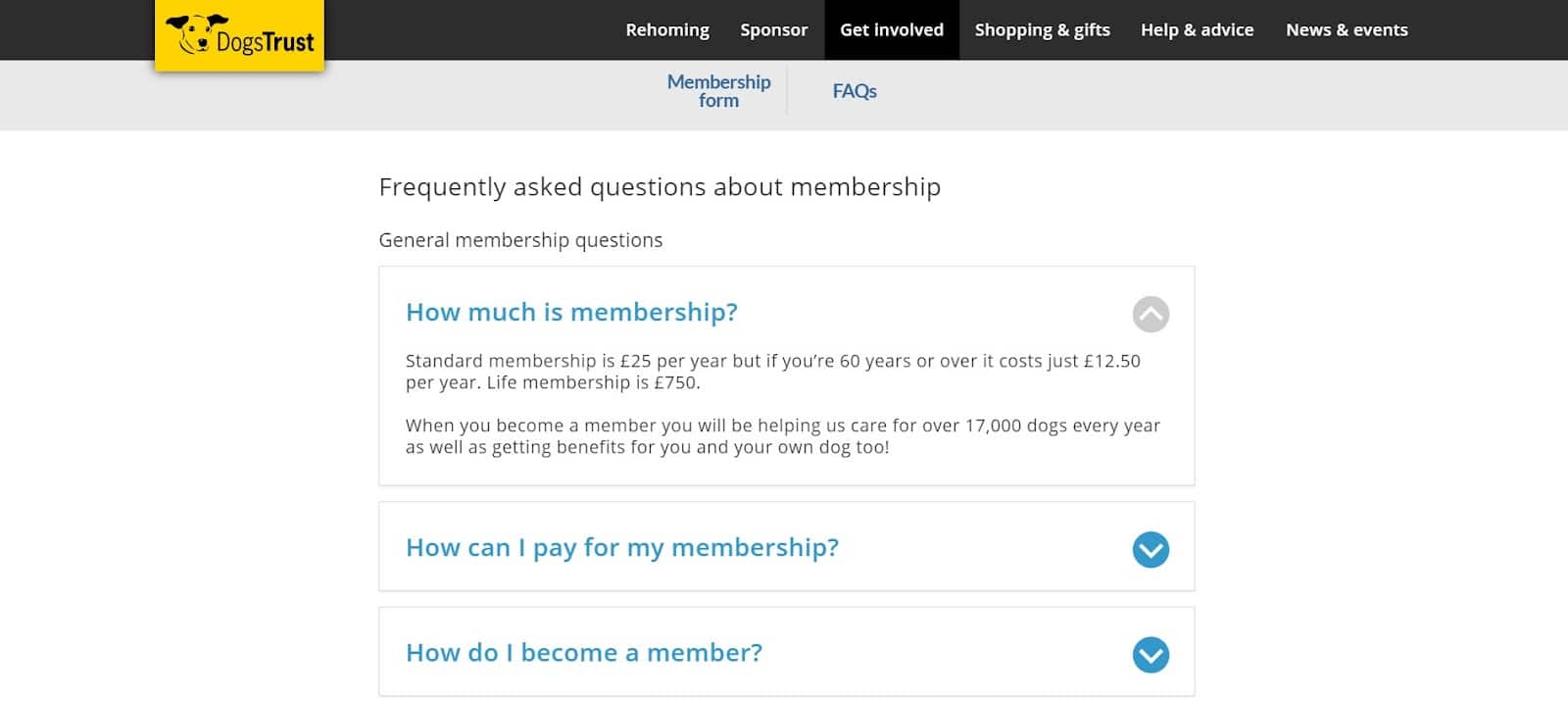 Image: dogstrust.org.uk
Dogs Trust's website boasts an interactive and functional FAQs section. With one of the best features being, it almost never lets you hit a dead end. 
You click on one question — they answer clearly — then direct you to more important pages via links. 
For example, if you click on anything to do with membership, the page gives you a concise overview followed by a direction to its membership sales page. 
In this case, Dogs Trust's FAQ page is simultaneously answering your question, giving you additional information, and trying to drive up membership sales. 
FAQ pages are often forgotten, but adding one to you charity website can make a huge difference. 
Use this guide to build an FAQ page the right way.