One of the best ways to raise awareness about your charity cause is to start a blog. A charity blog will connect your organization with a wider audience and increase their engagement. Your content needs to be informative and updated so people can get better insight into your cause. That way, you can gain volunteers, supporters, and sponsors.
When creating your charity blog, you need to follow several important rules. We will show you a few examples of the best charity blogs we found across the web.
Best Charity Blogs and Fundraising Blogs
We picked several charity blogs to show the best ways for sharing fundraising news and ideas, as well as important updates in the charity sector.
UK Fundraising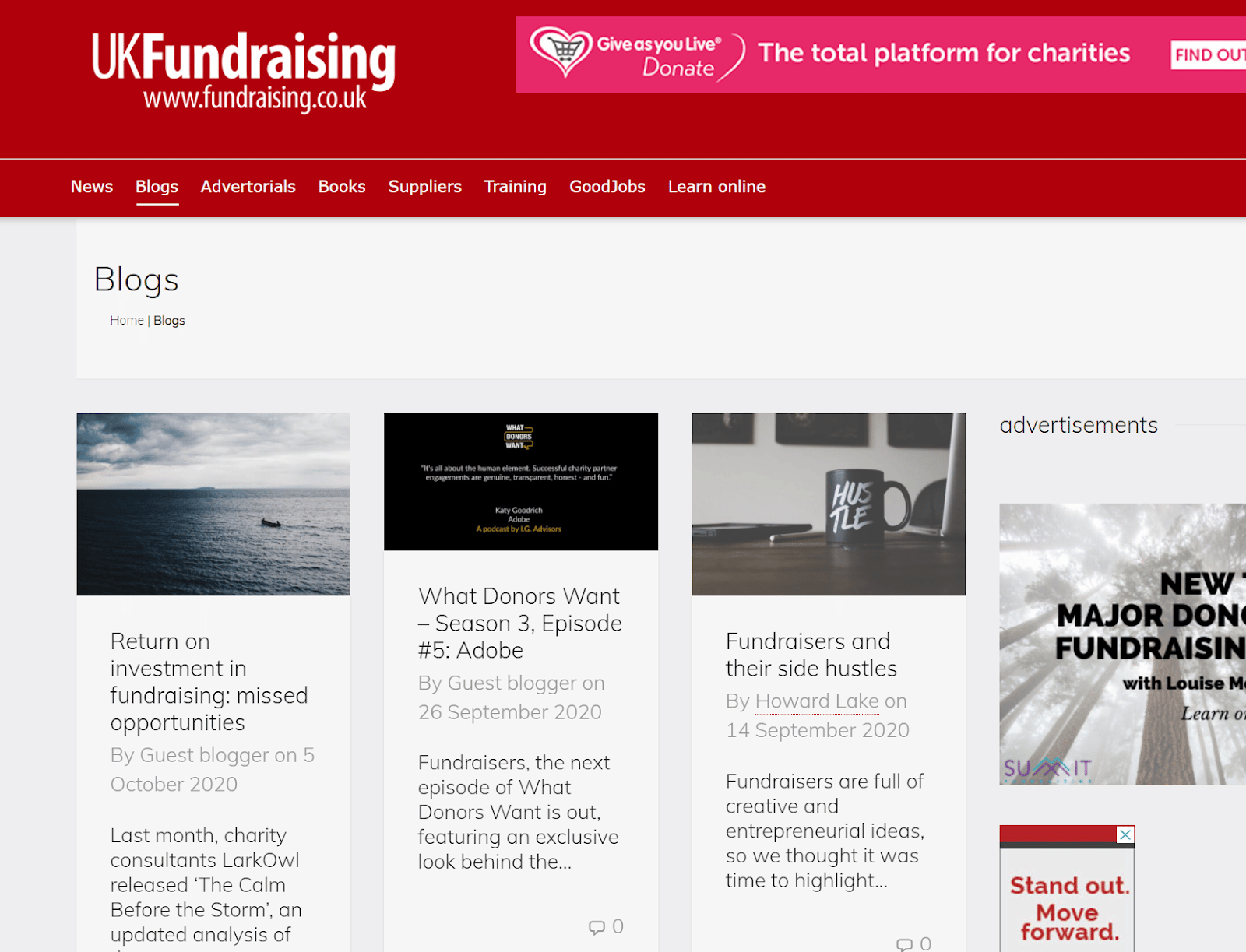 UK Fundraising blog covers topics related to fundraising and charity work, including advice on how to raise money, tips for writing fundraising applications, and case studies from successful fundraisers.
It also features news and insights from leading fundraisers and charity professionals. The blog is updated regularly with new content and is a great resource for anyone interested in fundraising or charity work.
It's run by Howard Lake, founder of the fundraising consultancy, Fundraising UK, which helps charities to use digital tools and channels to enhance their fundraising activities.
British Red Cross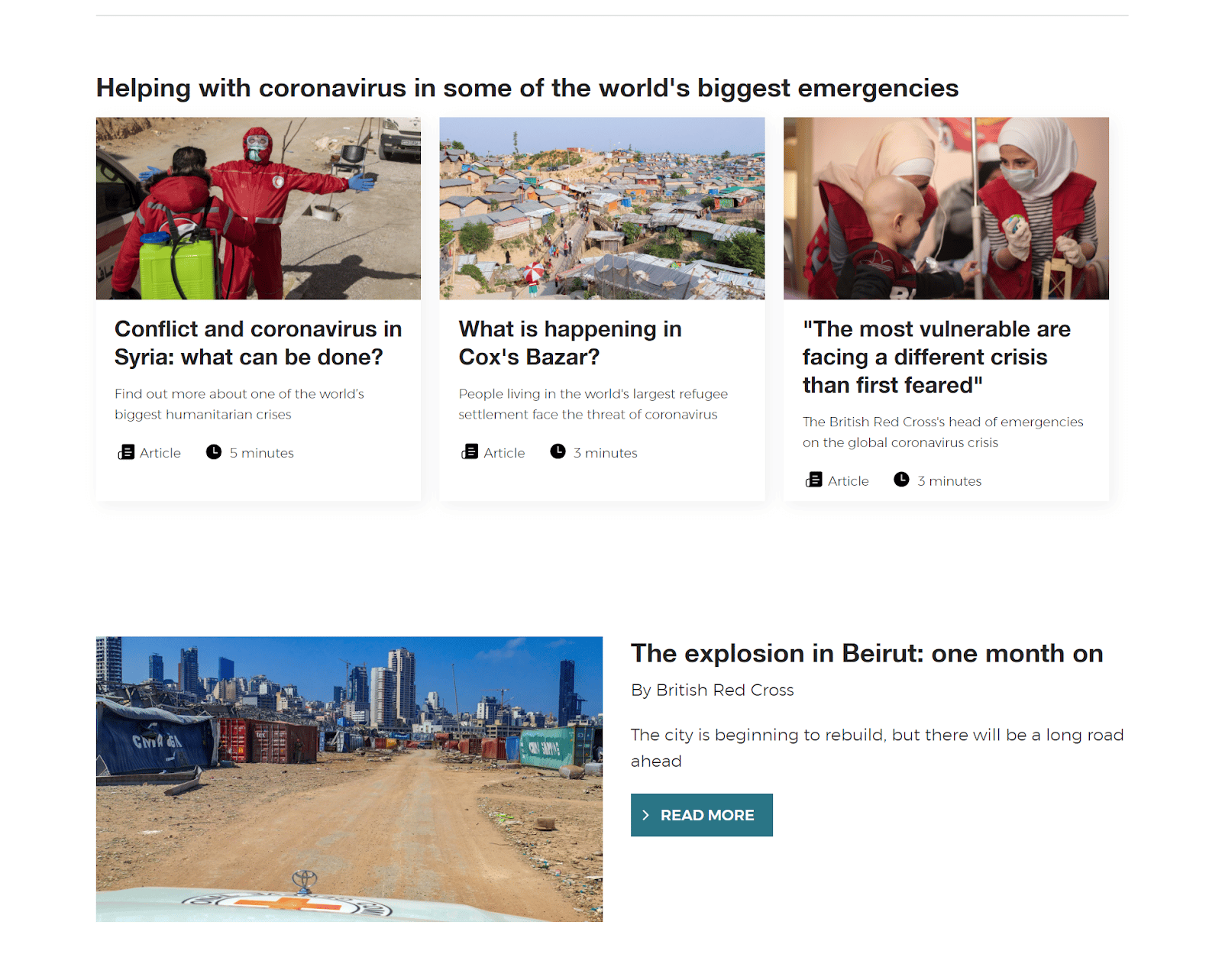 Presumably, the most famous charity organization, Red Cross, has its own blog. There they post stories about their mission and the work they did. People can see real-life images of major world problems and read how they can help.
It is not easy to read charity blogs as most of the stories are hard slap from reality. But that content really emphasizes just how important people's support is and how much more there is to be done for those in need and the whole world in general.
Volunteers of the British Red Cross are engaged all over the UK and always ready to help. This charity is among the most respected, and every year receive many donations which they distribute to the ones in need.
GiveDirectly


On the GiveDirectly blog, you can read the personal stories of the supported people and how they spent the money. Also, you can read stories from the blog staff and donors to get a better insight into the functioning of the whole charity organization.
GiveDirectly is a charity that supports donors sending money directly to those in the need. The idea behind this concept is that recipients decide on their own how they will spend the money they receive instead of charities doing so.
The good thing is that they offer real insight into the effect of their work, so readers can see things that go wrong, and the implication. After all, nothing goes smoothly every time, and you will always learn some lessons. But don't be discouraged by negatives; donating to the poor is something we all need to do.
By being so open about their operations through the blog, GiveDirectly is able to reassure donors and convey their key value of transparency. They hope this approach will bring back confidence in their cause that has been shaken in recent years because of many misuses among charities. They will make sure that money gets to the ones in need and make a difference.
JustGiving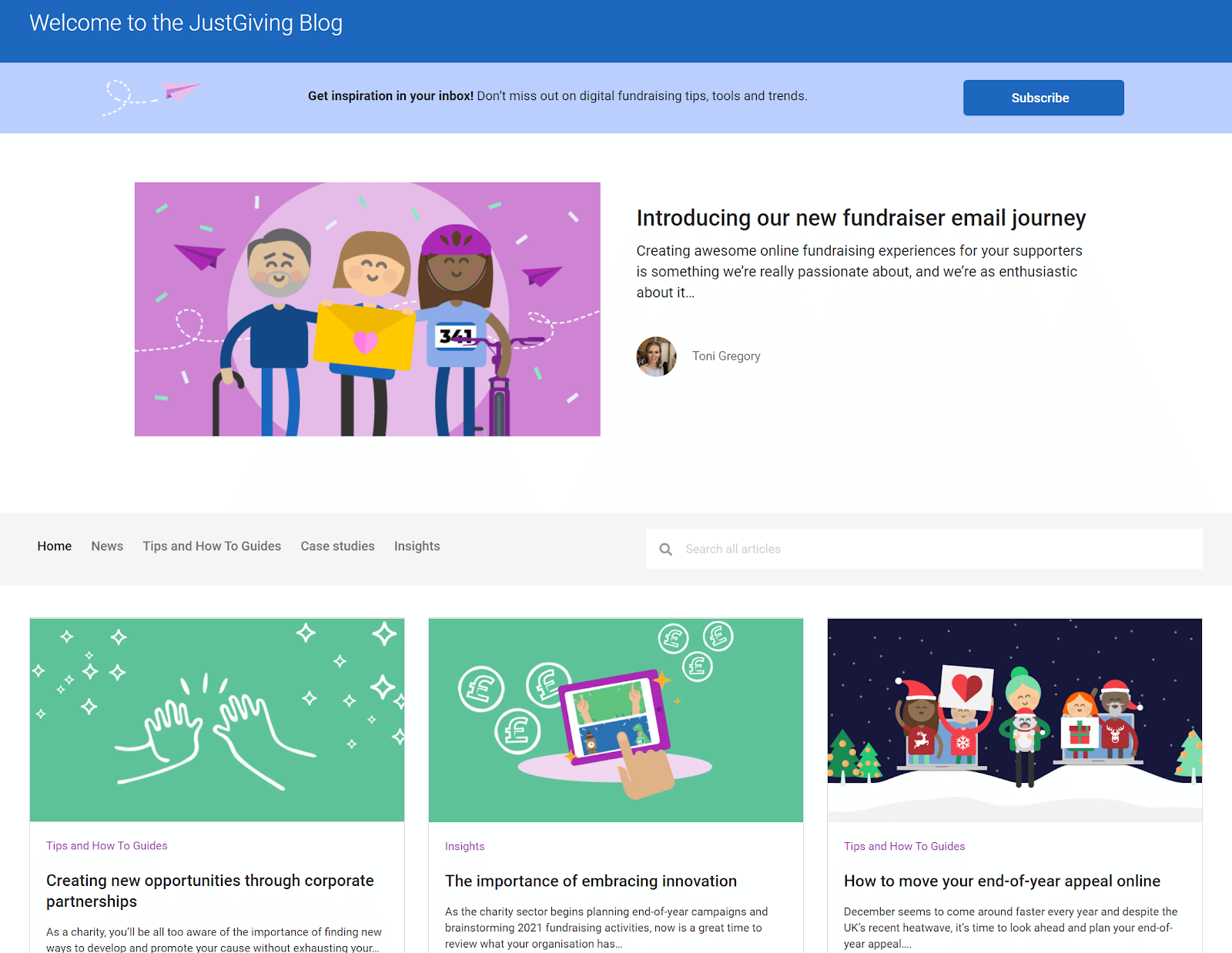 JustGiving is an online fundraising website that allows people to donate to thousands of charities and other causes. The blog covers topics related to fundraising and philanthropy, including stories about people who have used JustGiving to make a difference in their communities, tips for fundraising, and insights from the JustGiving team.
They produce regular 'How to' guides that deal with current issues charities face, such as setting up virtual fundraising events and online appeals, and those are good enough reasons to bookmark this blog.
Fundraising Fundamentals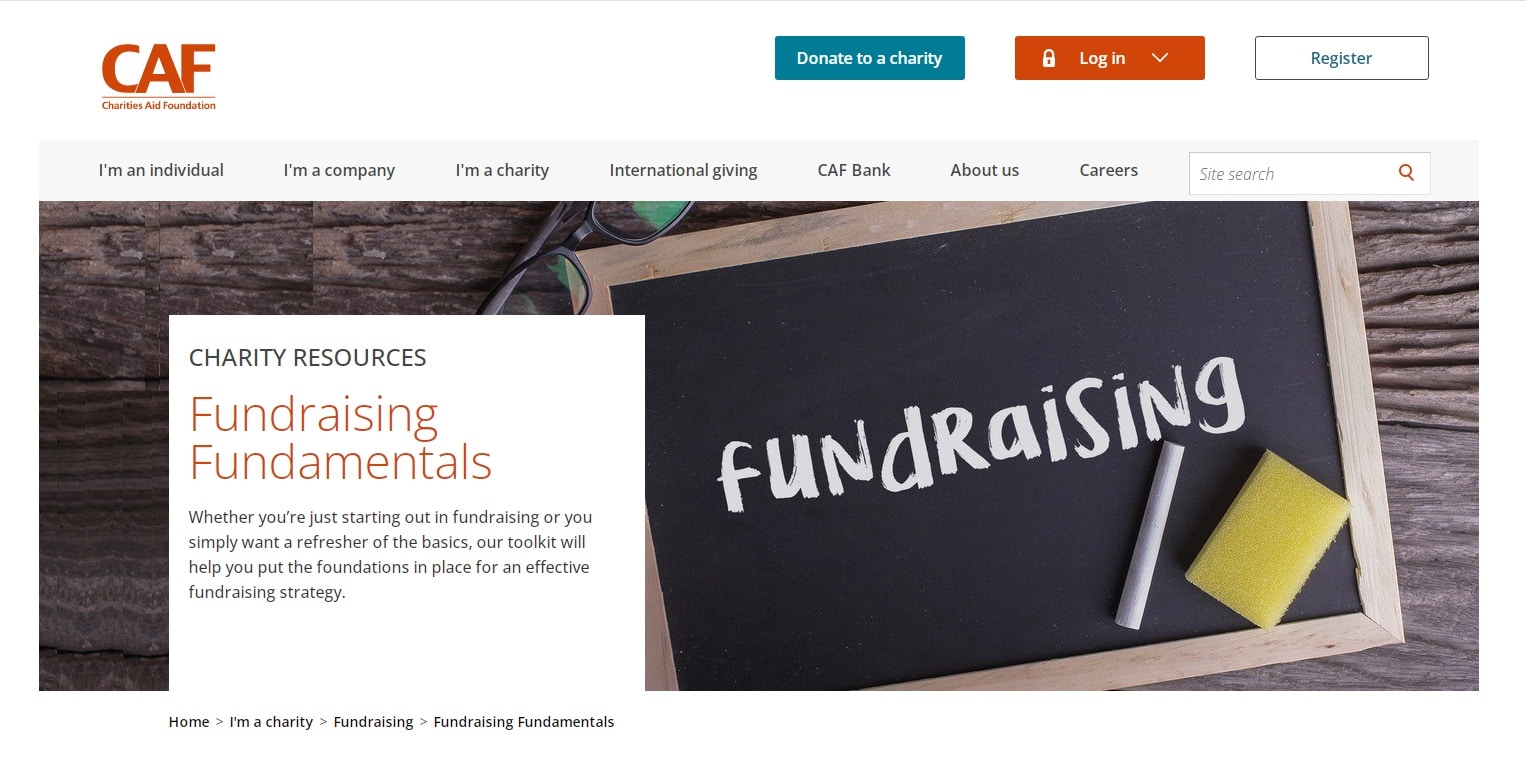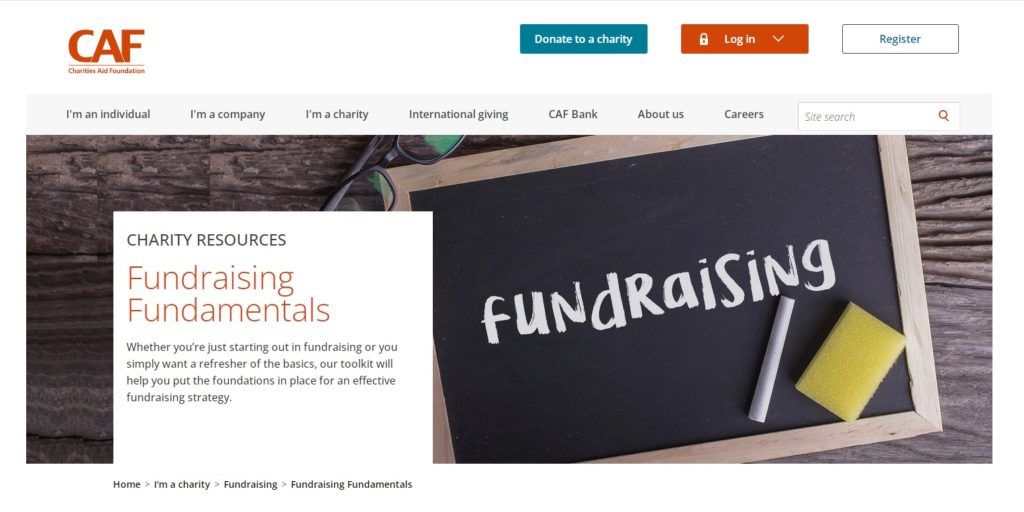 Fundraising Fundamentals is a blog run by international fundraising consultant, Tobin Aldrich, and covers topics such as developing a fundraising plan, creating a budget and building a donor base. They also discuss best practices for fundraising campaigns, how to measure success, and how to use technology when organizing charity events.
On this charity blog, you will find advice that can help you immensely when creating an online marketing strategy for your charity.
NCVO blog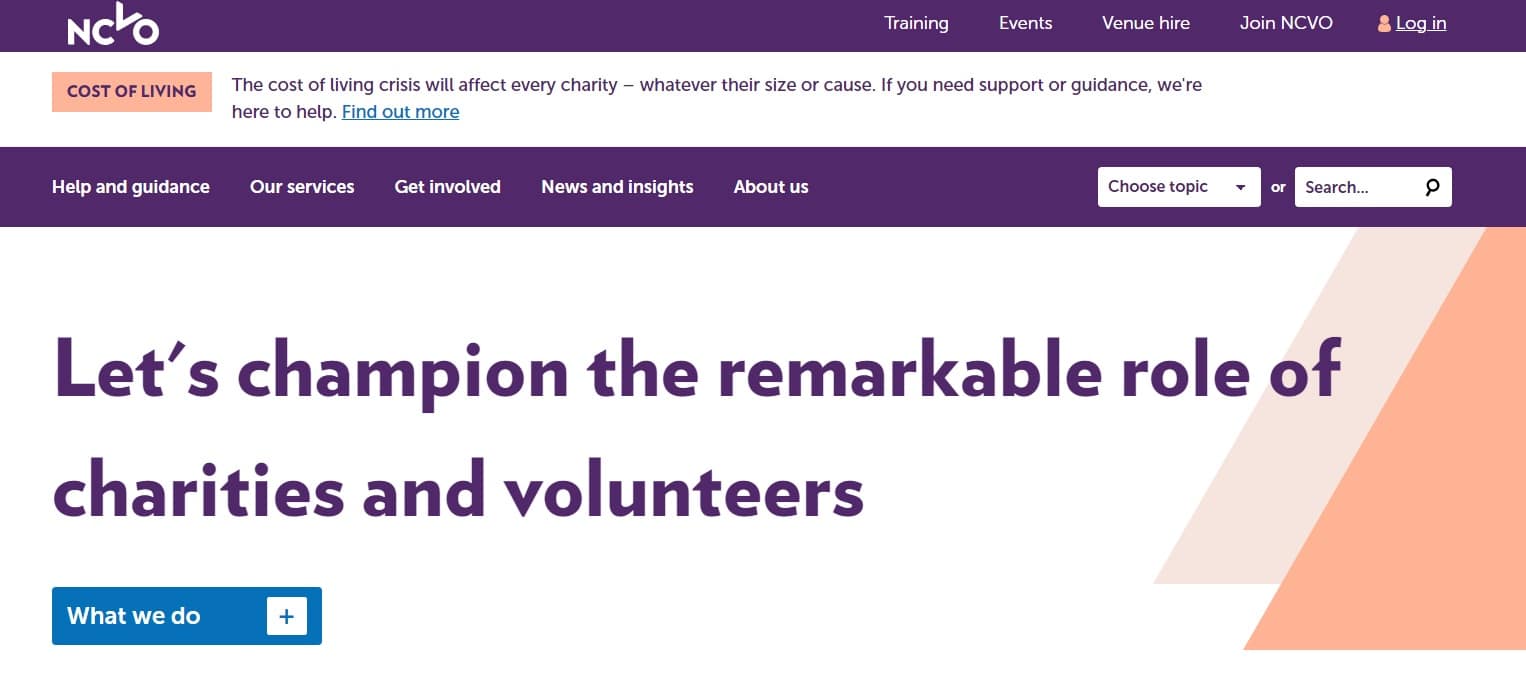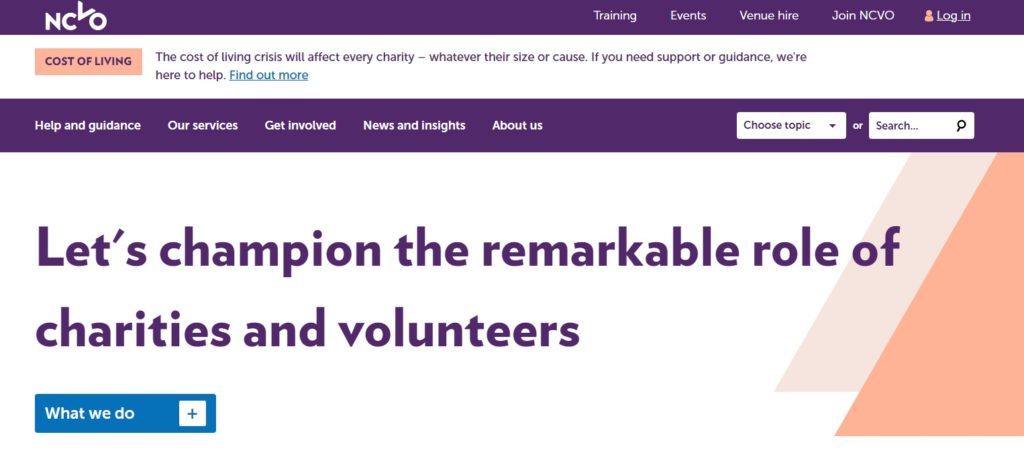 A blog of The National Council for Voluntary Organisations (NCVO) provides lots of fundraising ideas for charity sectors. They regularly post round-ups about new policies and changes that will affect charities and non-profit organizations, and cover conferences related to charities.
Food for the Poor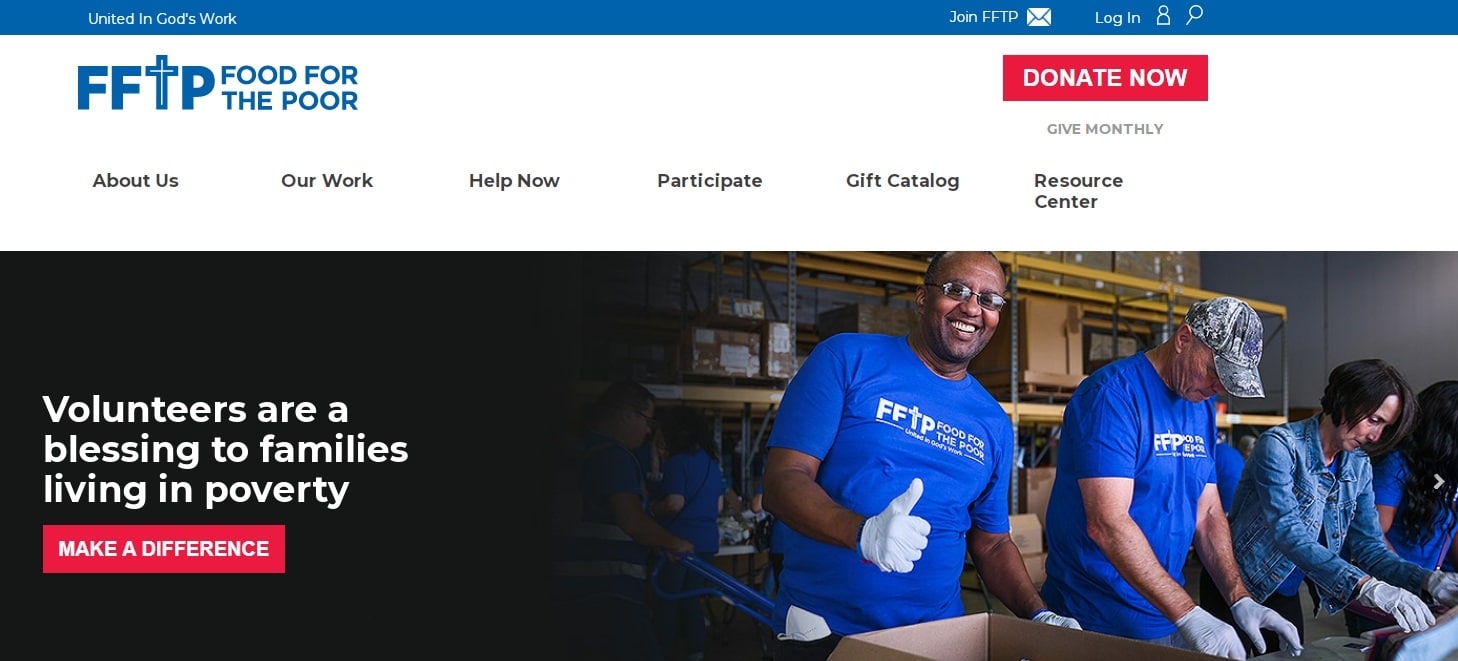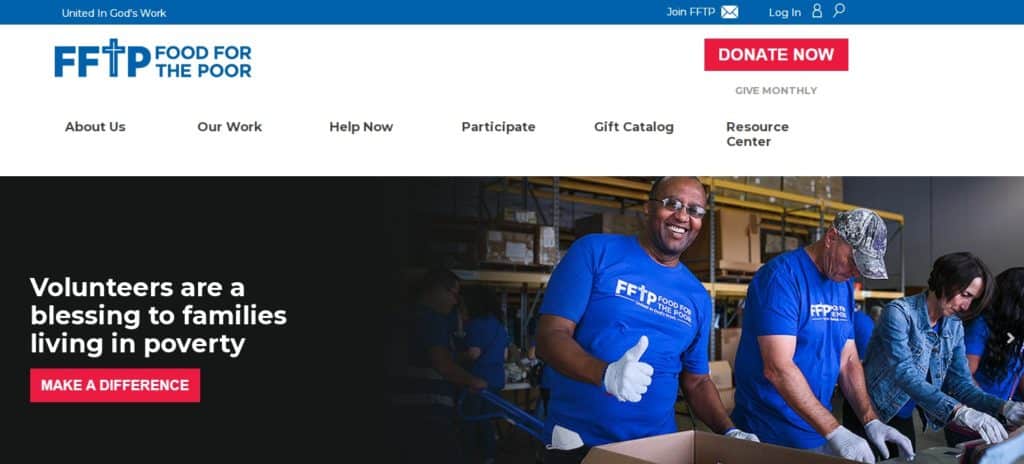 Food for the Poor is a charity that cooperates with the Church, and their activities are organized in the collaboration with local churches and lay leaders.
In 2022 they provided over 200 million meals for the poor and built over 1500 homes for them.
They are trying to resolve problems of malnutrition, extreme poverty, unsafe housing, contaminated drinking water, abandoned children, and lack of medical care. You can find concerning info regarding these issues on their charity blog.
Random Acts of Kindness Foundation – The Kind Blog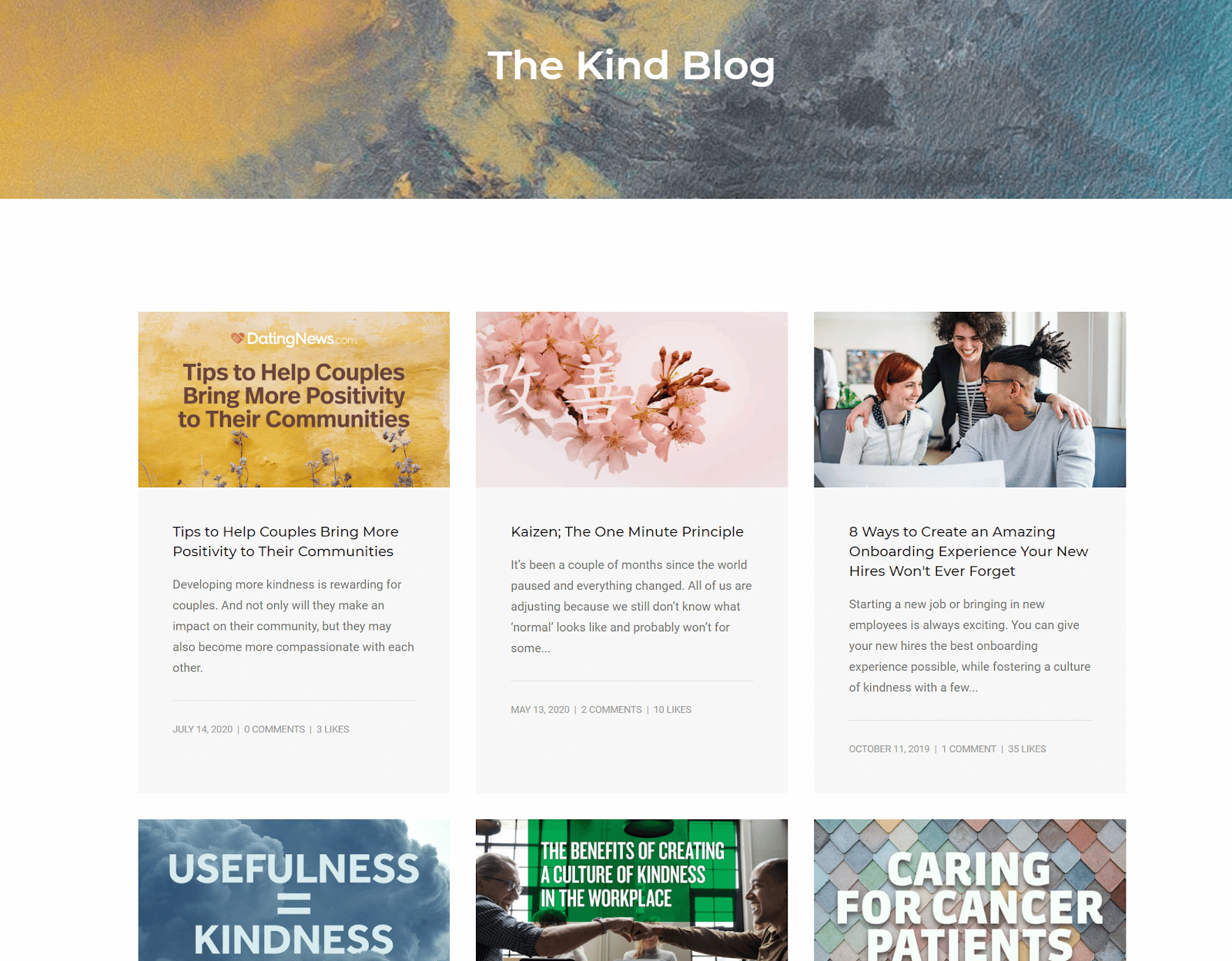 The Random Acts of Kindness Foundation (RAK) is a nonprofit organization dedicated to inspiring people to practice kindness and pass it on to others. The RAK Kind Blog is a blog that provides stories, ideas, and activities to help readers find ways to show kindness to others.
The blog offers tips on how to spread kindness in the workplace, in school, and in your community. It also shares stories of people who have gone out of their way to do something kind for someone else. It also promotes diversity among the audience by providing content useful to different people.
In addition, this charity blog features articles and videos about the importance of kindness and its power to bring positive change to the world. The RAK Kind Blog is a great resource for anyone who wants to make a difference in the world and fetch more kindness into their daily lives.
You can show kindness in various situations, from the workplace to a trip to a foreign country. The authors of this charity blog will show how to be kind and how that will benefit you.
Women's Aid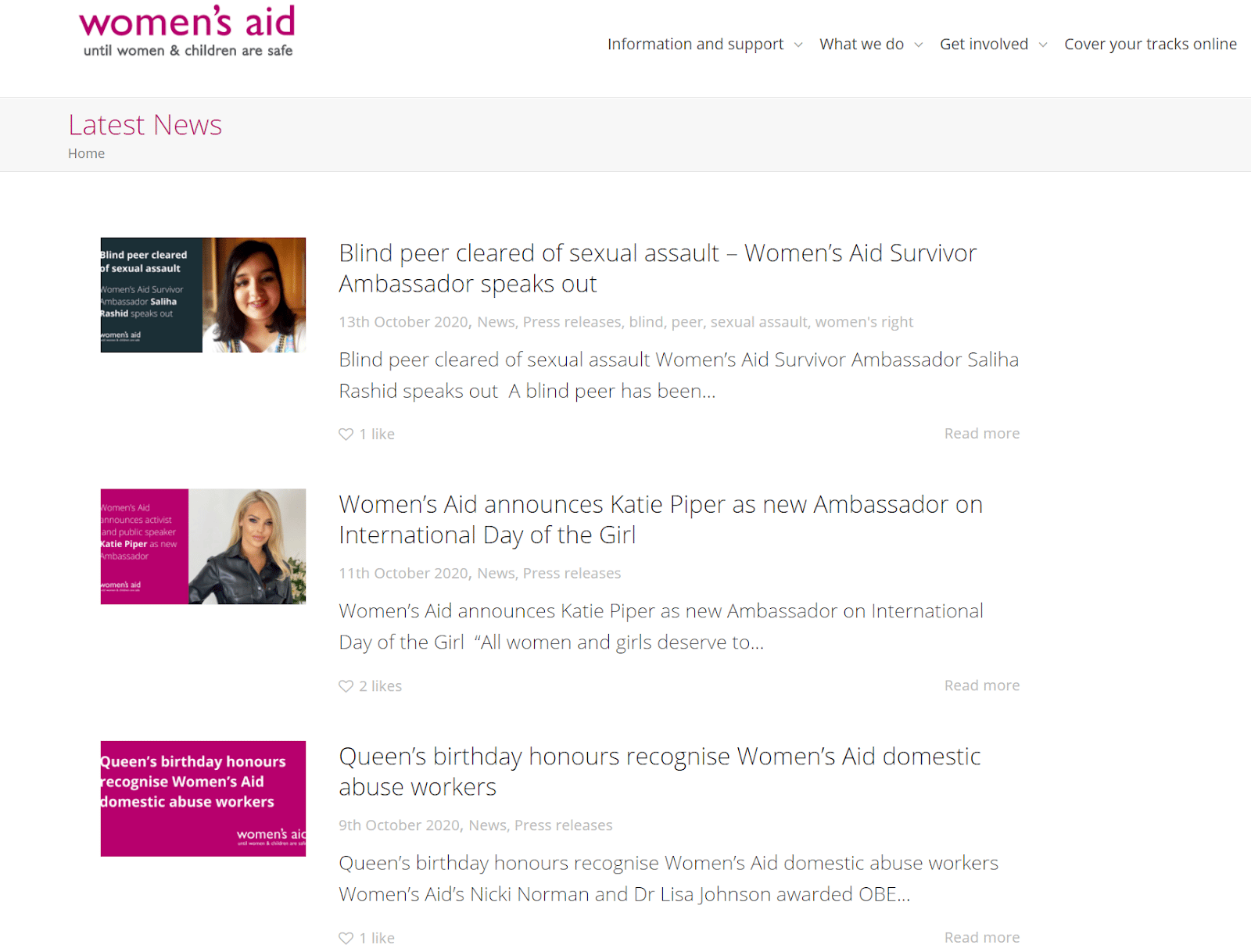 The Women's Aid blog is a valuable resource for people looking to learn more about domestic violence and how to support victims. The blog is regularly updated with articles, news stories, and other resources on the topic.
Additionally, the blog provides information on Women's Aid and their work, as well as the different services they provide. It also includes stories from people they've helped and their families, to raise awareness and understanding of the issue.
This charity blog also shares responses to current news stories about women's issues that highlights where their support is needed.
ActionAid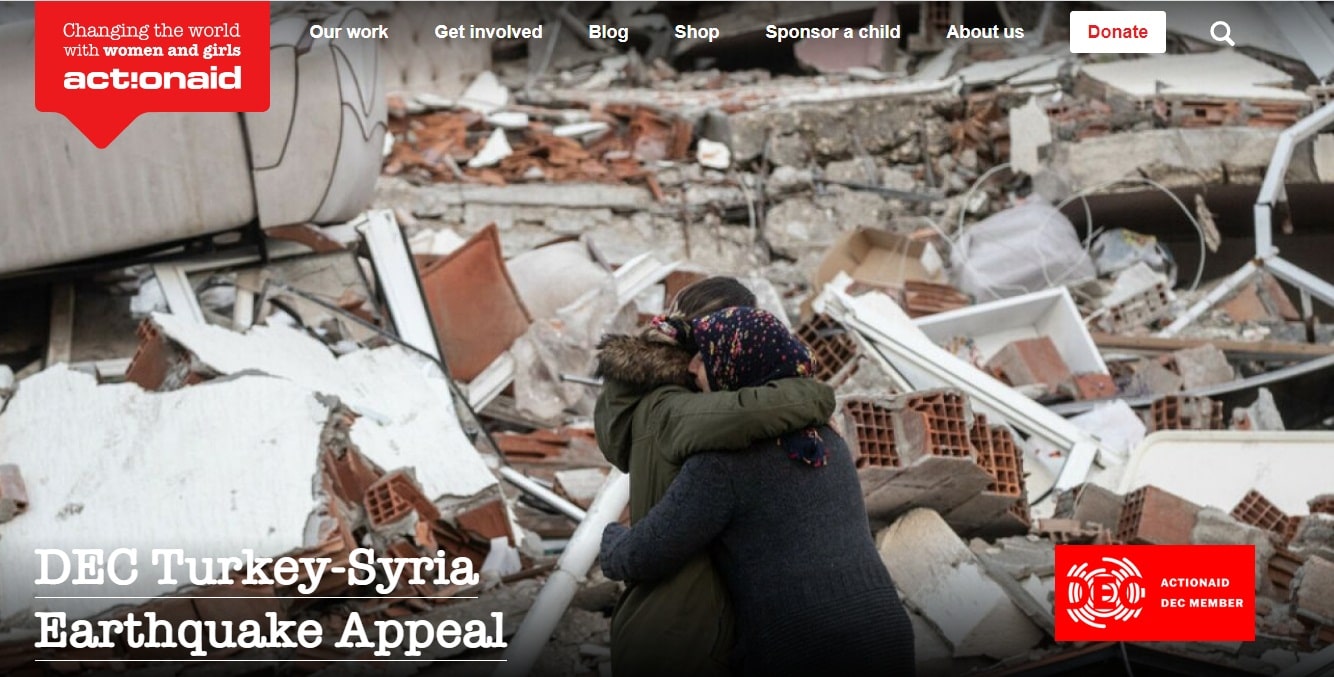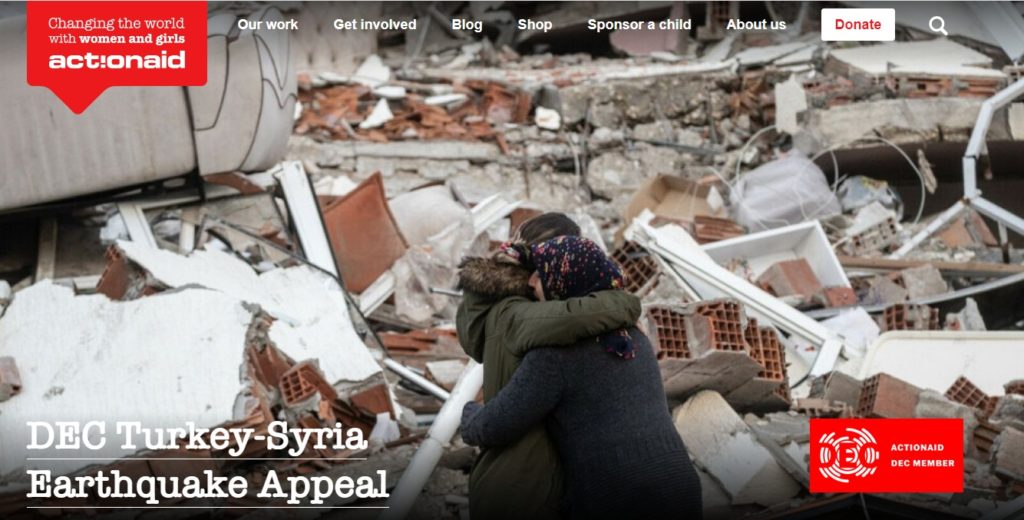 ActionAid is an international charity that works with women and girls living in poverty. Their business model requires complete transparency so their donors can see where the money they donated is spend.
ActionAid works directly with local communities, groups, and networks to overcome structural causes and consequences of poverty and injustice.
They operate for over 50 years, and more about their mission, goals, and fundraising, you can find on their blog.
Charity Choice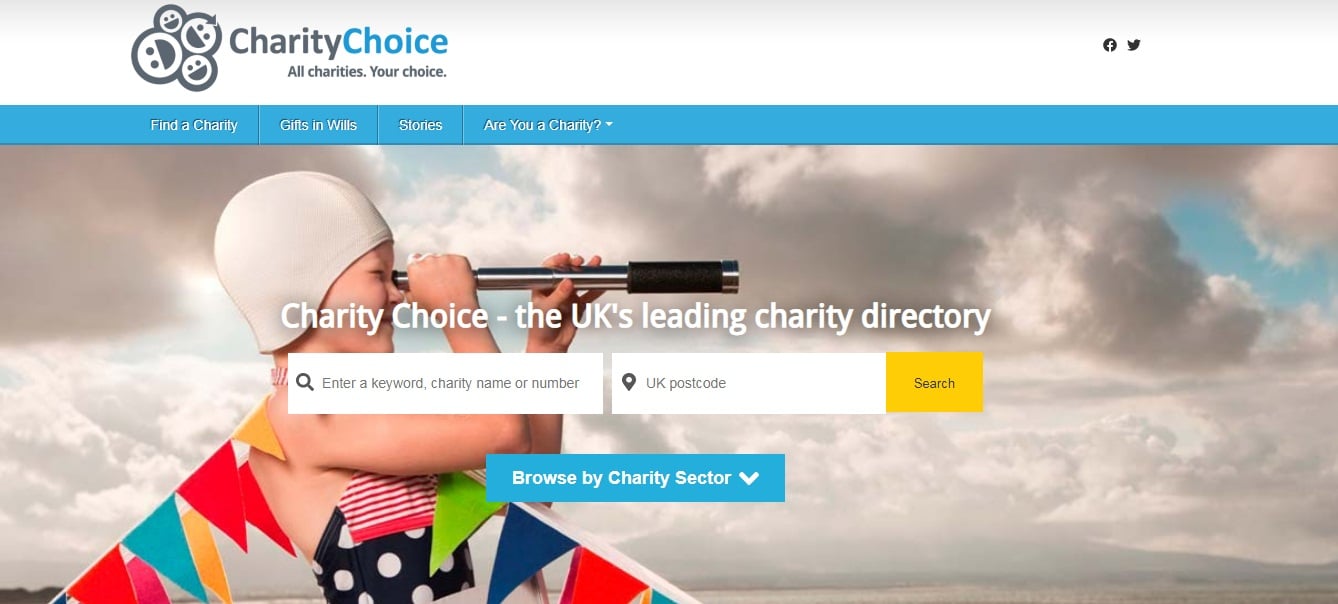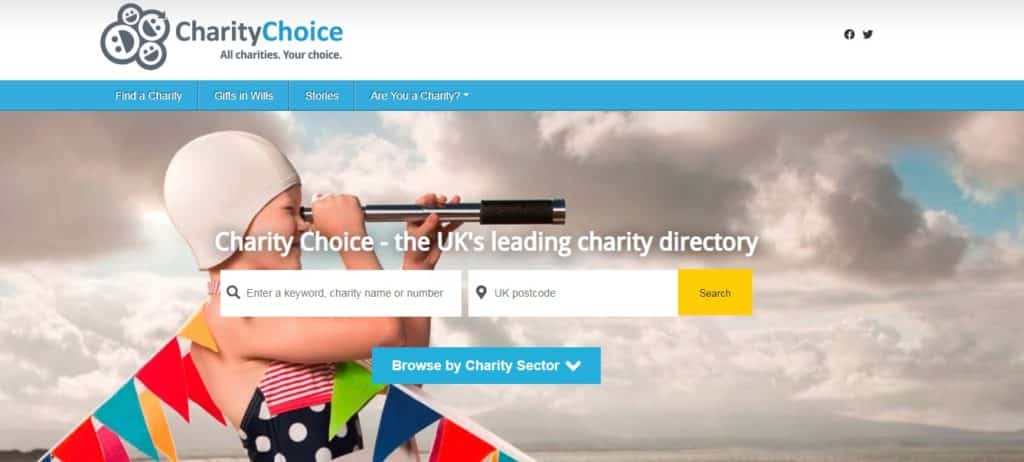 Charity Choice is a blog that focuses on helping people find and donate to charities. They are passionate about helping people find the right charity to support, as well as providing tips and advice on how to make the most of your donation. They are dedicated to helping people make a difference in the world and educating them about the importance of giving back.
Charity Choice also provides a directory for UK-based charities. Their charity blog posts are very short and concise, so it is a great place to read the latest news regarding charities.
Alzheimer's Society


It has been told that mental illnesses hurt members of the family more than the person who suffers from them. That is why it is important to have guidelines for coping with those kinds of illnesses, from dementia to Alzheimer's.
The invaluable source of information is Alzheimer's Society Blog, where you can read real-life stories from people who are impacted and their caregivers. This charity blog also provides good insight for potential donors as to how their money will help.
The Alzheimer's Society Blog also uses lots of photos and images to show the impact of Alzheimer's disease and how you can help those people.
Cats Protection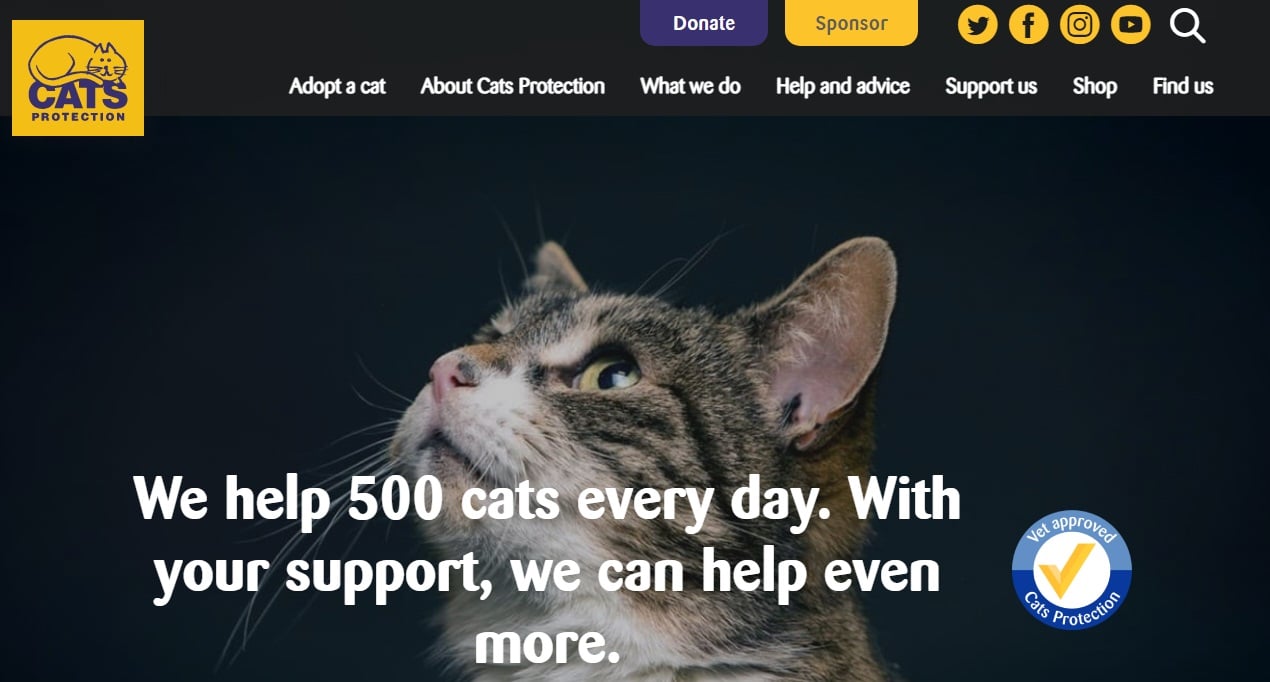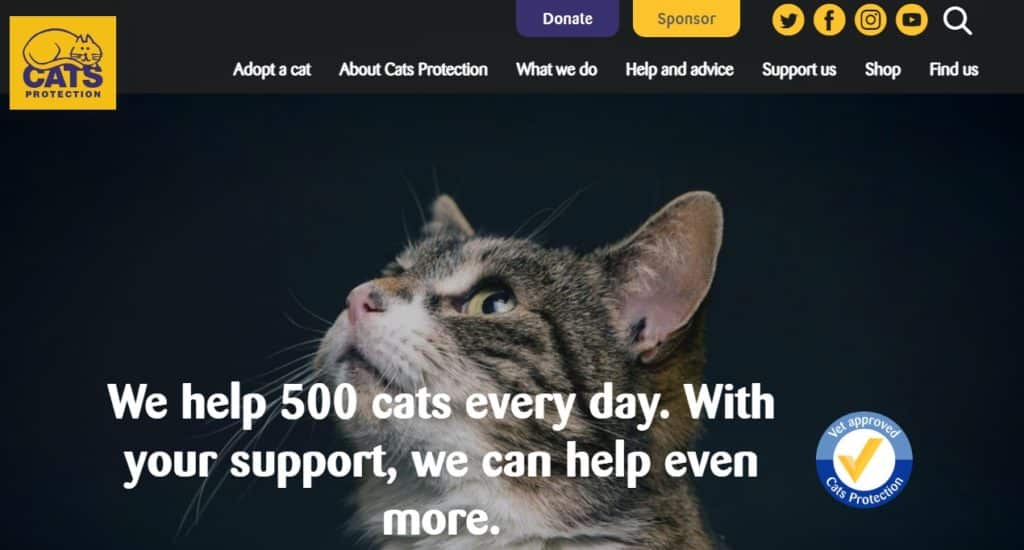 Let's not forget charities that take care of pets. We've chosen Cat's Protection blog as it has a great design and easy navigation.
This charity rescues, treats, and rehomes thousands of cats every year, and posts successful stories on its blog. There you can find feeding and grooming plans for your cats as well.
Besides that, on their charity blog, you can find a lot of content for potential donors and cat adopters.
Best Practice Every Charity Blogger Needs to Know
After you checked the charity blogs we recommended to you, your next step is to pick up on the content and style that suits your audience and your cause the best.
Of course, every charity is different, but there are some universal tips they can implement on their blogs:
Create a content plan, don't put things randomly. You need to focus on the particular goal of your charity – fundraising, providing help, or raising awareness.
A blog is a tool for spreading the word about a charity's intentions and how you plan to do that. You need to be as detailed as possible so all potential donors can be assured their money is going for a good cause.
Use a charity blog post to share content from a range of different perspectives. Include everyone, from volunteers, staff, fundraisers, and donors to people who received help.
Share best practice tips and industry insights that might help other charities, organizations, and even businesses to do better when dealing with the issues you're fighting against.
Use visual elements, like photographs and videos, to send a more powerful message.
Educate people who are also trying to help others (or animals) by providing relevant content. Share real-life stories, advice, and information.
Create a scheduling plan for your charity blog posts and update content regularly.
Use SEO practices, so your posts can be easily indexed by search engines. That way, you will increase organic traffic to your blog.
You can start a charity podcast and post that content on your blog.
The list we created for you consists of the best charity blogs to follow for content ideas, news, and updates. Also, you can draw your inspiration from their success stories and learn how they use their blogs to communicate with the audience.
By following these charity blogs you will learn how to implement and improve charity digital marketing, generate better content, and use your blog to support your goals.