The best social media platforms allow a business to connect with its audience on a more intimate level. As an owner, if you're not speaking directly to your audience, you are missing out. 
The sheer popularity of social networking represents a seismic shift away from traditional media. Where waves of consumers from all walks of life flock to entertain themselves, share their lives, and absorb information. 
As such, the web provides your startup with an enticing opportunity. By developing a social media presence you can market to a global audience virtually free of charge. And with a degree of ingenuity, you can create and distribute online content which sets your business on a path for better customer satisfaction, more inbound traffic and higher sales conversion. 
For this reason, social media is a bit of a no brainer for startups and beyond. But when you get down to business it takes a lot of hard work to make a dent amidst all the noise. There numerous different social media options to choose from. And even then, you have to work out how to get the best out of them. 
Are you a startup looking to harness the power of social media? Read on to learn how to market with the biggest social giants. 
What are the major social media platforms? 
Before anything else, you have to establish a strong foundation on today's biggest social platforms. While the curvature of Facebook net gains has evened out recently, that's only because it has already encompassed over a quarter of the global population. And other big hitters like Instagram and Twitter aren't far behind. 
When picking a social media platform to market on, it's always a safe bet to go with networks with the biggest and most long-lasting influence. But don't think all social platforms do the same thing. While there is high volume and lots of post engagement on Instagram and Twitter, you can find a more refined business focus on Facebook. 
Harnessing the biggest social media platforms means understanding the pros and cons of each. Here are a few world-renowned networks for you to take a look at:
Instagram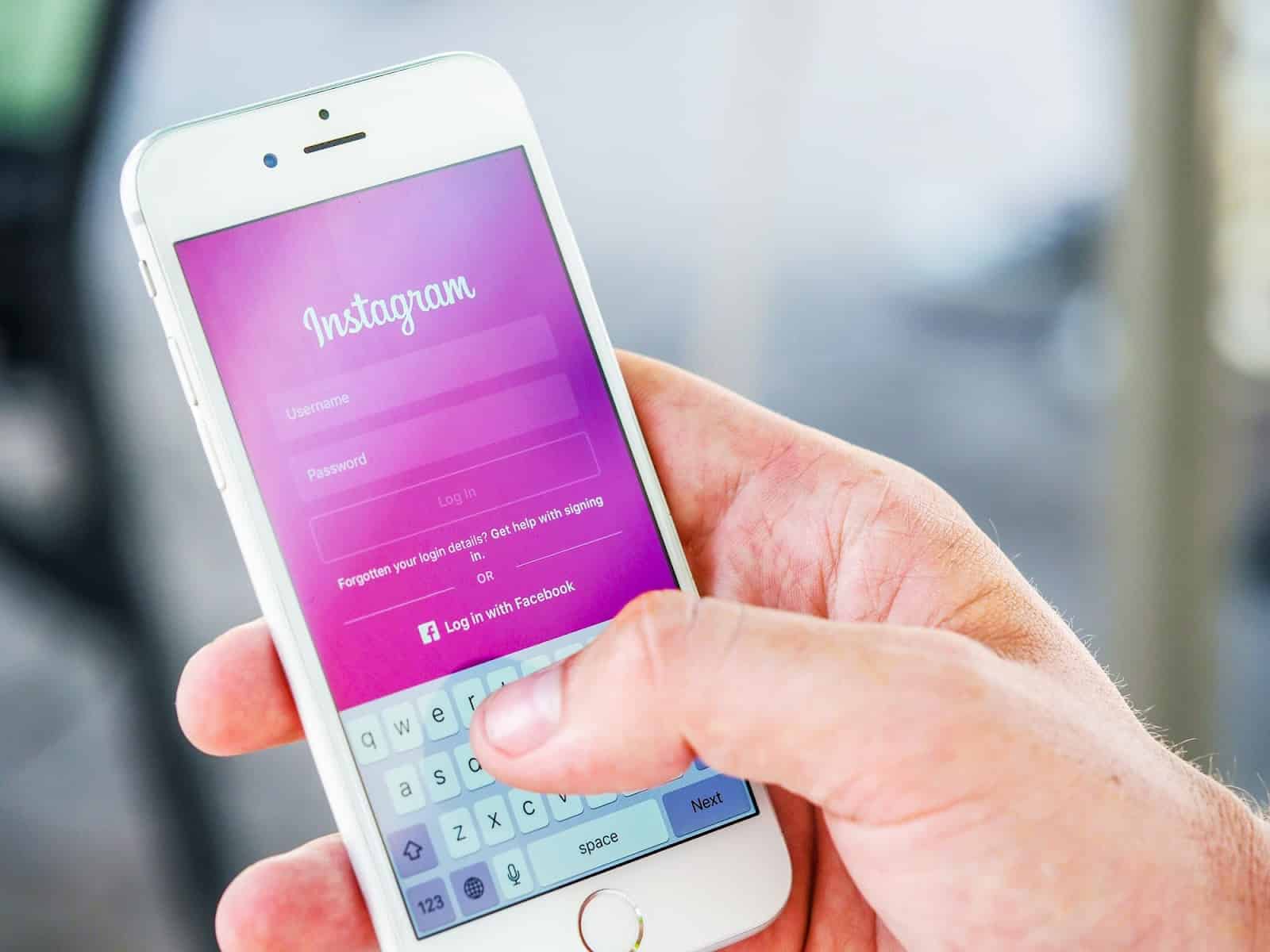 Image: Pexels
Founded all the way back in 2010, the iconic photo-sharing platform is an old hand in the social media game. But with that being said, the network is still going strong and remains prime territory for marketing opportunities. And today 60% of top brands are connecting to Instagram's 1 billion strong active user base. 
Relying heavily on its unique monopoly over photo sharing on the web — it's no surprise — the most successful brands on Instagram are fashion-based. In fact, the fashion industry occupies four of the top five most-followed Insta brands. 
However, Instagram revels in the influence of its users, meaning anyone can find success on its platform. Everybody has a chance to get creative, either practising amateur photography or visually documenting their life. Therefore, your startup can take advantage of existing influencers, or carve its own presence on the sight. 
Twitter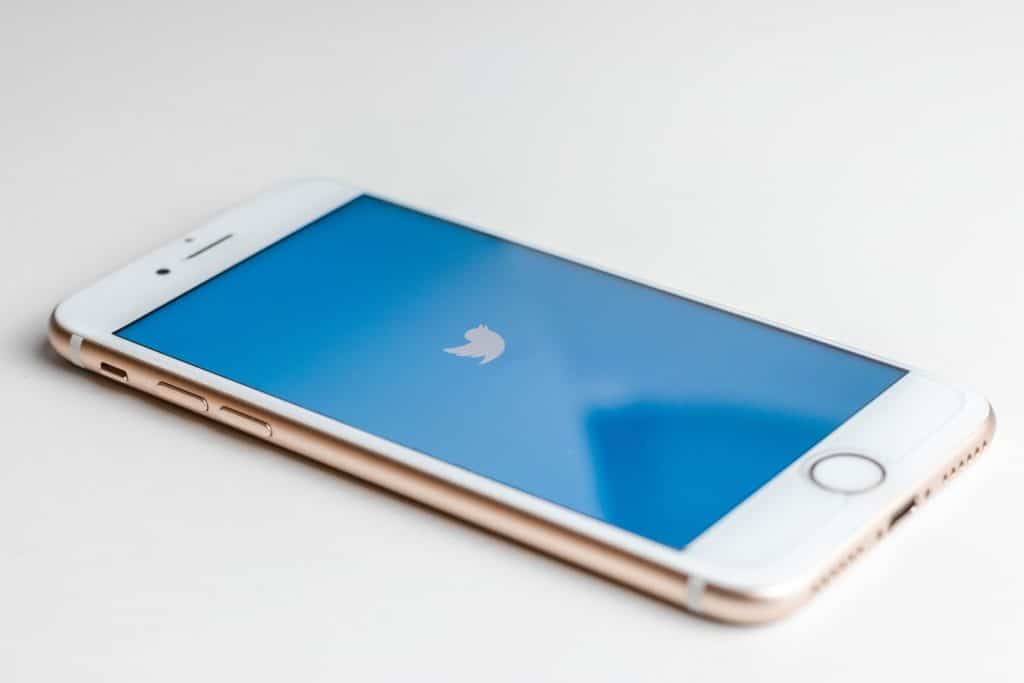 Image: Unsplash
For good or bad, Twitter places a proverbial megaphone in the hands of its 330 million-strong user base. Launched in 2006 Twitter is a microblogging site has become a bedrock of information and debate. So with active conversation raging on throughout the years, your startup can chime in at any point and build an audience of its own.
Can you get people to hang on your every word? Like Instagram, Twitter is a playground for personalities. But instead of photos, people make 280 character long statements. You can microblog your way to success with Twitter
Facebook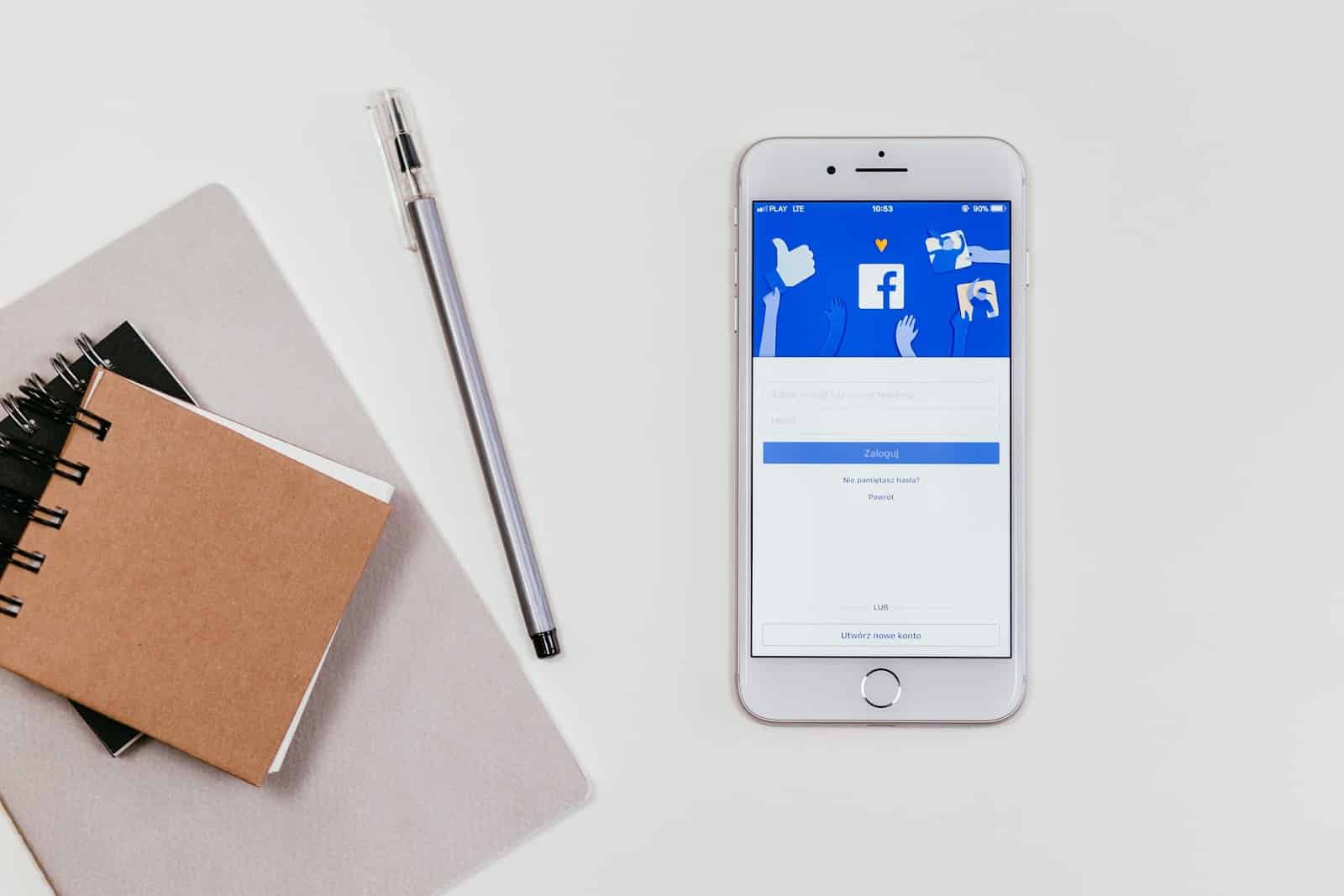 Image: Pexels
When you think about the term 'social media' I bet the classic white and blue feed springs to mind right away. Perhaps more so than Twitter, Facebook represents the old guard of social media. But it's 16-year lifespan takes very little away from its marketing impact. 
Boasting a colossal 2.6 billion active users, Facebook's potential reach circles the globe and far exceeds any other platform. While it isn't necessarily the best marketing tool, it was certainly the first platform to bring social media to the forefront of our minds. And if you're a new startup with amateur marketing experience, there is no better starting point than Facebook. 
What are the best social media platforms for marketing?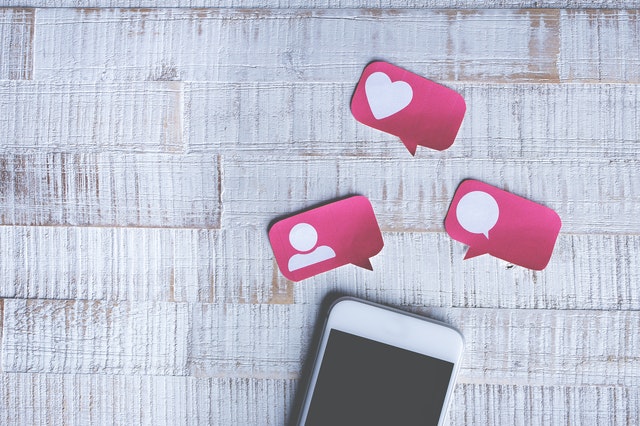 Image: Pexels
You can tell stories with Instagram
Instagram is a powerful storytelling tool and that's why it remains a top tier site for marketers. Using Instagram will humanise your brand and appeal to user empathy. 
Lots of pages have built up popularity using Instagram Stories. Either by documenting behind the scenes work or engaging with followers. Stories are micro-posts with a short 24-hour lifespan and have proven to be an effective marketing technique.
Although Stories don't directly convert followers into sales, people love a narrative. And stories are a fantastic way to build bridges between yourself and potential customers. The engagement you generate on your page, the more sales you'll convert. 
Instagram is home to a culture of influencer marketing. Anyone with a decent following can be primed to market what you're selling. Instagram is about personalities, something which comes hand in hand with sharing your life. 
Take Love Island stars as a classic example. When contestants leave the villa they cash in on fame by working with brands. If you can get an influencer to advertise on your behalf, you tap into a ready-made community without having to lift a finger on your own page.
Facebook is an old hand at social media marketing
Facebook has weathered fads and government scrutiny to stand as a monument to social media's impact on all our lives. And where modern platforms branch out into niches, Facebook lays the foundation, good at everything, master of none.
While such a summary may sound like a slight to Mark Zuckerberg's brainchild, I assure you it's not. Facebook is where social media marketing began, and its virtual invincibility makes it a safe bet for your startup to learn the ropes. 
Twitter rewards authenticity
Remaining a microblogging platform at heart, Twitter's sheer size shouldn't stop your startup from being honest and relatable. 
To make the most of Twitter you have to develop and sustain a brand voice. Think about what you stand for and how you want to come across. But keep in mind you can be much more relaxed in how you achieve this angle. Twitter is a place for conversation, not selling. 
What are the best social media platforms for businesses?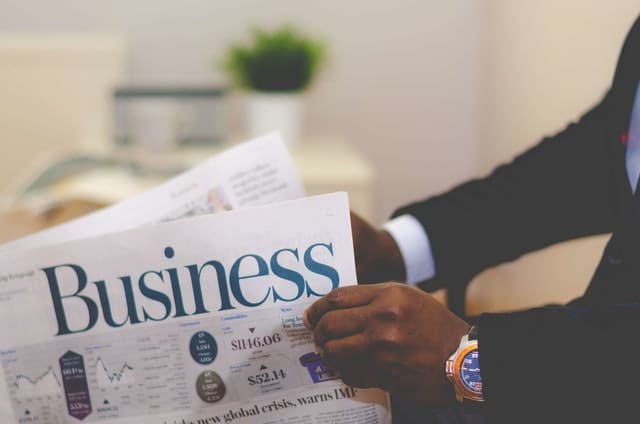 Image: Pexels
Facebook is a startup's best friend
Facebook has been developing marketing strategies tailored to a variety of industries via Facebook For Business. So it may be beneficial for your startup to take a look. The helpful feature offers free and paid guidance into marketing using Facebook. Additionally, all your efforts can be integrated across Messenger and even Instagram. If you want the best of both worlds, it's worth starting on a platform which monopolises the social media industry. 
Sell with Instagram
Who needs a website? Your followers can purchase directly on Instagram, turning your page into an all in one shopping experience. Your startup can funnel marketing directly into sales by integrating shoppable posts into your content. 
As startups, it's your goal to draw attention to your service and showcase any new products. But now you don't have to link through to a sales page and risk user drop off. 
Twitter can cement your place in industry 
Twitter is a fantastic social media tool that we can hop on to find information about pretty much anything. There is no better social media for engaging with your audience and keeping up to date with industry trends. 
If you take the time to embed yourself in Twitter, organic social should come without a fuss. In fact, as per social media's shift into modern consumption. People use Twitter as a key information source. So despite all the noise, users are trying to listen too. Therefore a startup like you own, can use Twitter to simultaneously market and learn. 
What are the best social media analytics platforms?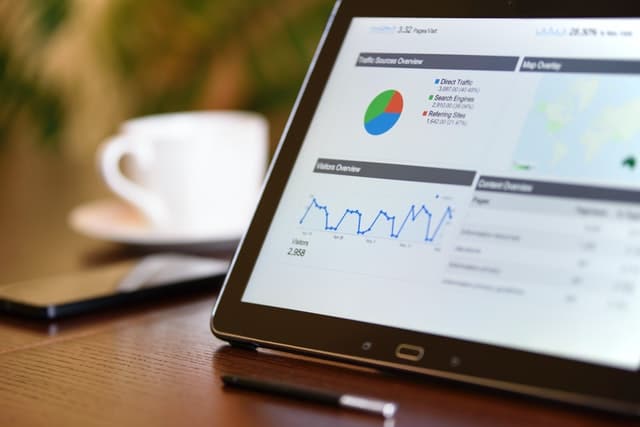 Image: Pexels
Get instant feedback with Instagram
Whatever the venture, all startups should be using Instagram to measure social success. It is a great indicator of your businesses impact online, providing instant numerical feedback in the form of likes, comments and follows.
Additionally, if you have a young target audience, Instagram is the place to be — an overwhelming majority of its users are age 30 and below. 
Facebook has lots of analytics tools
Facebook has developed a robust advertisement process, more in-depth and thought out than any other social network.
Paid ads are marketing in its most basic form. But what's confusing is knowing how your ads are performing and whether or not they're reaching the right people. 
Facebook has you covered, because it accompanies ads with data tracking and in-depth optimization options. In a way, marketing on Facebook is like riding a bike with stabilisers attached — safe, secure, and perfect for beginners. 
Create a community of knowledge on Twitter
One great tip is to take advantage of Twitter Lists. That little bird makes a bit of a racket, so refining your own search intent will tune you into the right feeds. Twitter lists allow you to group together similar pages, so what might seem inconsequential can be a big help in developing your startup. 
For instance, you could make a list of pages which represent a target demographic, or conversely, group together industry leads and helpful resources. The former furthers your market understanding, while the latter keeps your finger on the industry's pulse and helps to inform best practice. 
What are the emerging social media platforms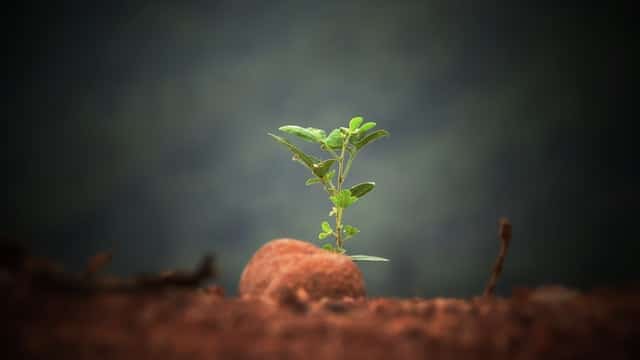 Image: Unsplash 
TikTok is more than a trend
With TikTok users can generate snappy content set to music. 
Released in China in 2016 and launched worldwide in 2017, TikTok is a baby even by modern social media standards. Thus making its bloated 800 million strong user base even more impressive. 
More so, easily digestible clips of people doing The Renegade makes for prime marketing territory. And the Tiktok developers are wise to such a fact. In late June, TikTok debuted an advertiser hub for businesses to help amplify brands. 
On a more organic level, companies and influencers are able to jump on trends, challenges, and themed hashtags. These prove to be incredibly popular and viral by nature — the perfect storm to boost business perception.  
Who'd have thought an amalgamation of Vine and Musica.ly would be the next big thing? 
Love it or hate it. TikTok is here to stay.
Social media is fluid and always evolving; Facebook was initially nothing but a chat room for Harvard University students. And now alongside the other big hitters — Instagram and Twitter — has developed into groundbreaking territory where waves of humanity gather together. Social media is a tool no startup can ignore. But mastering it is no mean feat. So take on board this guide and get to work.