Within the excitement of launching your own business, it's easy to gloss over just how you're going to fund the thing. 
If you don't have loads of capital lying around, can't secure a big enough bank loan and lack the backing of a larger corporation, it can be difficult to accrue the kind of investment needed to get an exciting enterprise off the ground, no matter how small you're looking to start. 
That's where crowdfunding comes in.
In the last few years, crowdfunding for business startups has emerged as a genuine alternative to traditional funding models, helping smaller operations and alternative ideas reach a mass audience.
For prospective business owners considering the crowdfunding model, this guide will run through the intricacies of the process and help guide you to the right method of crowdfunding to start a business. 
What is crowdfunding?
Crowdfunding is a way for people, businesses and charities to raise money. Crowdfunders are started for a number of reasons including:
Covering the cost of medical bills
Funding a passion project
Investing in tech innovations
By far the most common form of crowdfunder though is that of small businesses asking for cash to get themselves started. 
When patrons invest in a crowdfunding project, they usually do so with the promise of the finished project or a special reward in return. This relationship and the excitement of crowdfunding has helped small brands find their place in difficult markets (such as BrewDog and Pebble Time) and creatives realise lifelong dreams (whether it's innovative card games or the return of classic video game characters). 
Crowdfunding offers entrepreneurs — and even larger companies — the opportunity to harness the power of public interest to empower their idea.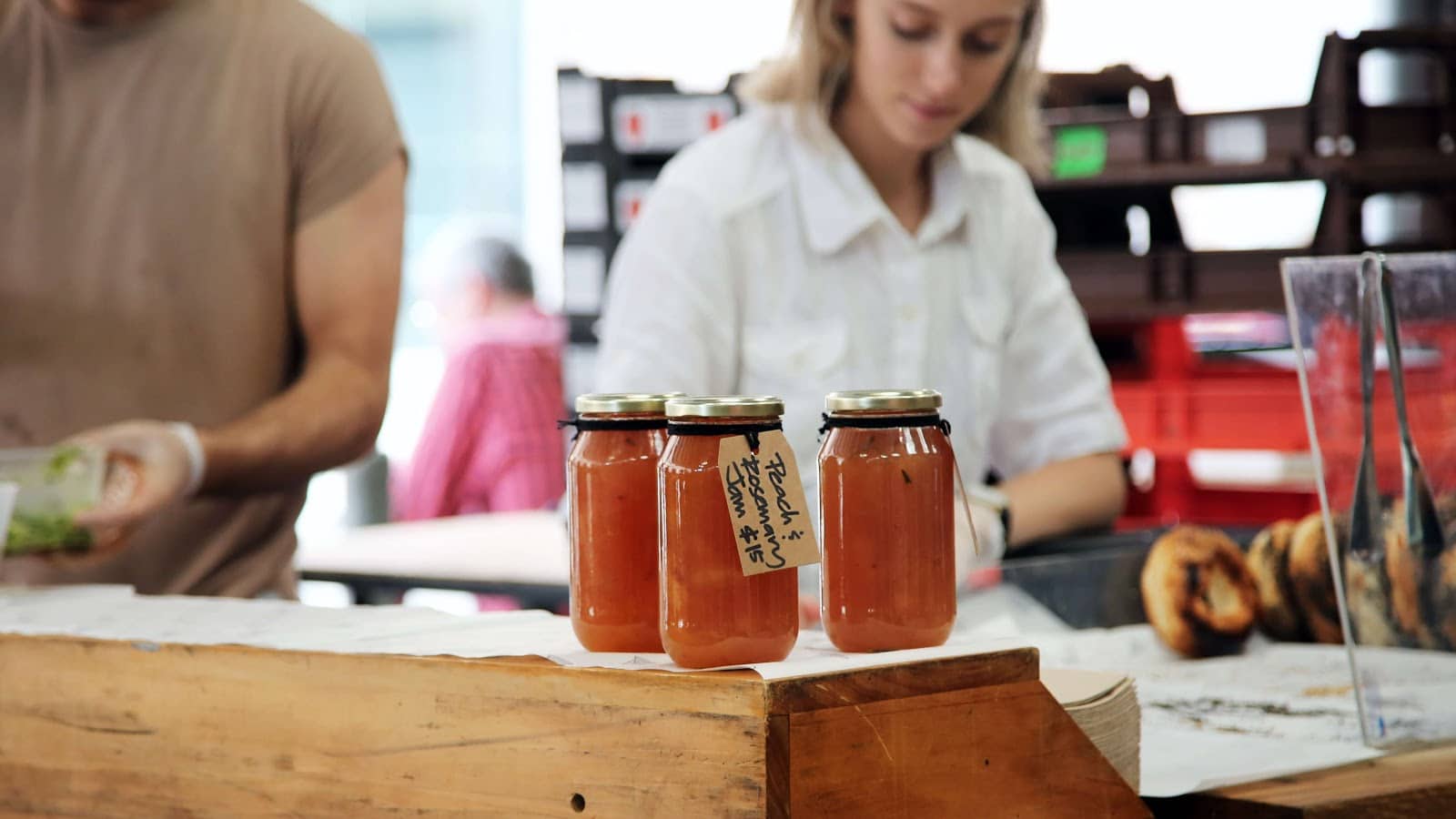 Image Unsplash
The benefits of crowdfunding for business startups
Let's take a fair look at crowdfunding, analysing its pros and cons as a model for launching a business startup. 
Crowdfunding pros:
Less financial risk
Crowdfunding reduces the financial risks within your business, giving you the space to really develop your idea without the pressure of traditional investors. 
By asking the public for an interest-free investment or avoiding the use of your own cash, you eliminate a number of issues typically associated with traditional startups and small businesses. 
Crowdfunding allows you to test the waters of an industry, establishing the merits and potential issues within your business long before it's at the mercy of the mass market consumer. While other businesses would need to invest in inventory, materials, development, production and even marketing prior to first introducing their concept, crowdfunding allows your idea to grow naturally and without financial pressure. 
It's a great customer research tool
Crowdfunding gives businesses the opportunity to expand their reach and begin their customer research before they even open their doors. 
Your crowdfunder should, in part, aim to draw not just cash towards your project, but attention. Crowdfunding may be an excellent way of acquiring funds, but it's equally important as an avenue for free advertising and understanding what appeals to your user base. 
If your business startup is creative, unique or inspiring enough, it makes it significantly easier to build an audience using crowdfunding. You can launch with an established customer base and use that to decipher who else may be interested in your brand and project. Crowdfunding offers an indispensable direct line to them. 
Tapping into an existing community
Running a crowdfunding campaign comes with the added benefit of a pre-existing community enthused by the idea of quirky startups and innovative ideas. 
By running a campaign for your business startup, you have immediate access to people who are looking for something difficult, making it easier to get an entire group on side. These audiences will communicate with one another, encouraging other users to pledge to interesting ideas. This allows you to quickly build an audience within passionate existing communities who will stick with your projects for a long time. 
In addition to this, there's always the chance your campaign could go viral. While it might only be for a brief moment, your campaign building traction across social media can help you reach your goal in no time and propel your business to the forefront of the industry. 
Yes, this does apply added pressure, but a built-in audience to give you a head start is well worth that headache. 
Crowdfunding cons:
Potential reputational risk
Crowdfunding is not a case of free money with no downside. 
For all the financial benefits it offers, crowdfunding does come with the potential for reputational damage, sometimes just by nature of your involvement within it. 
Even if your campaign is wildly successful, some investors will think twice about investing in you in the future. They'll question why you had to get funding through the crowdfunding channel, and look for problems that potential investors did before them. 
Likewise, should you hit roadblocks in production or distribution and fail to provide donors with rewards — or fail to get your idea off the ground at all (it can happen) — you'll quickly go from successful crowdfunding campaign to media disaster. 
It's important to learn from significant crowdfunding failures of the past. What mistakes did they make and how can you avoid them? 
Funding can take time
Crowdfunding is about getting a project off the ground, not providing the little boost that helps you reach your goal. 
Funding can take a long time, both in terms of getting donations and actually extracting the cash. If you aren't in it for the long haul and willing to develop your idea as the funds come in, you won't get very far with crowdfunding. 
You can't expect to throw an idea up online and have it paid for by the next morning. There are so many campaigns out there vying for users' attention, and the idea of an inspirational Kickstarter is nothing new. You have to be patient and work for it. 
Your project might not have natural reach
Some projects simply don't have mass-market appeal. 
Crowdfunding does not have a 100% success rate. There are thousands of examples of campaigns that don't get off the ground every year. This can happen for a number of reasons, but often, it's because ideas simply don't have mass-market appeal. 
It might be difficult for people to explain the virtues of your idea to their friends, and your social media may not be up to scratch when it comes to self-promotion. 
Crowdfunders need to spark interest and be eye-catching. Not every idea looks appealing on these platforms, and that's fine. It's just a case of knowing it's not something to hang the future of your business on. 
How to use crowdfunding to start a business
The first thing you need to know about starting a business through crowdfunding is that it's not an easy-money, overnight success shortcut. 
Every great crowdfunder requires some substantial sweat equity. A great idea alone won't get funded every time. You need to create buzz, draw interest and be willing to have a little financial backing behind you to make your efforts look genuine. 
Once you've set up your campaign, established your target goal (be sensible and realistic) and set tier incentives to draw in donations, get to work promoting it. 
A strong social media following is a great way to reach people, but if you're a fresh company with a fresh concept, message boards — such as Reddit — are a brilliant starting point. Their audiences are usually quick to jump on new online concepts and the platforms naturally lend themselves to discussing your idea as it progresses. 
Other traditional digital marketing channels such as email are great ways of building an audience. However, if you're working with limited reach, it will only get so far. 
Once the campaign is complete you can withdraw the funding and get started building your business, service or product. Remember to try and hit deadlines and provide promised tier bonuses in full, or suffer the wrath of investors. 
It's a great idea to keep investors and your wider audience updated throughout the process. Many crowdfunders will allow you to do this through the platform, but keeping your blog, social media and emails full of insightful content about your progress is a great way to keep interest at a peak.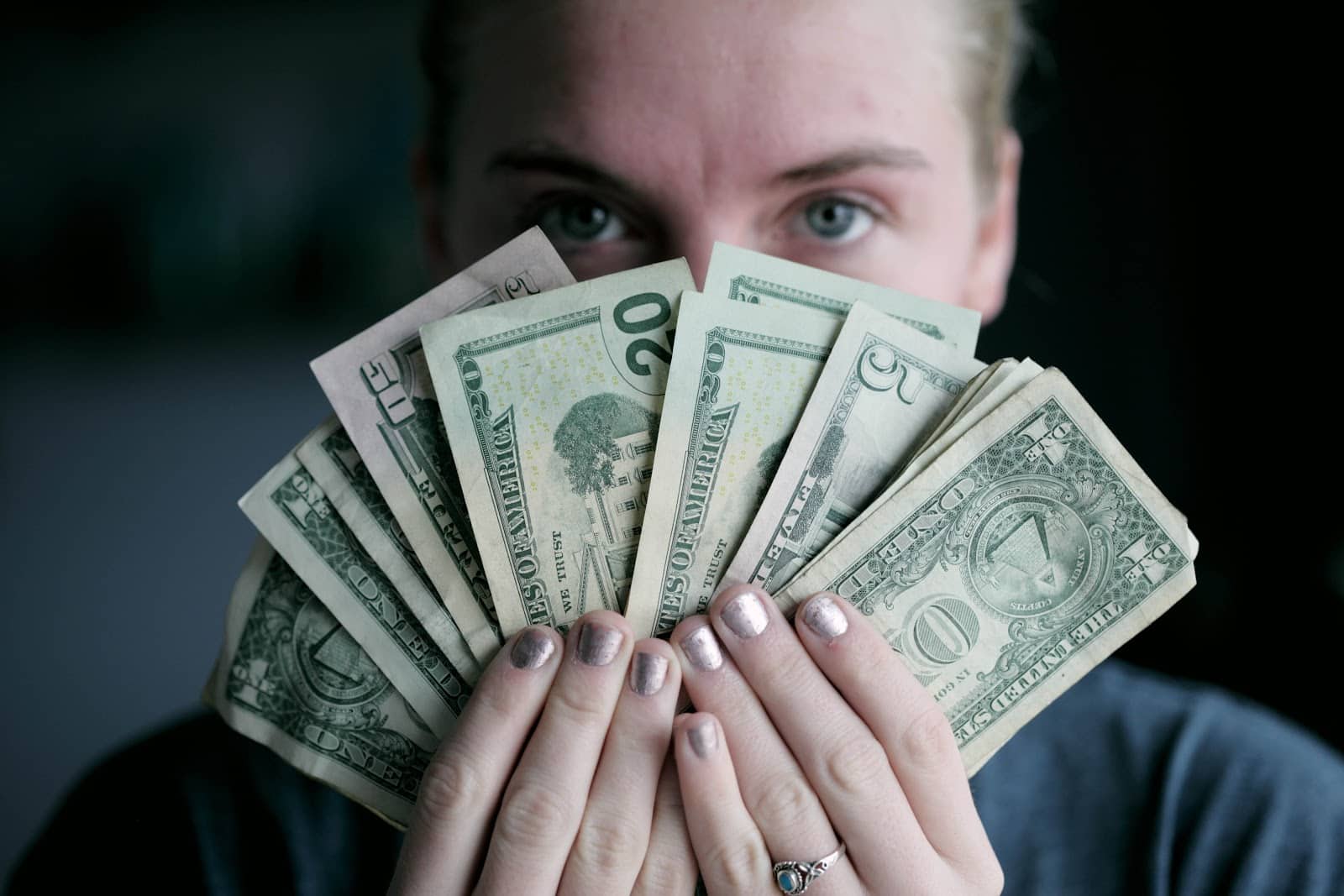 Image Unsplash
Different types of crowdfunding
Here are a few types of crowdfunding you can use to finance your business startup:
Reward-based crowdfunding
The most commonly known form of crowdfunding, made famous by the biggest platforms online. 
In reward-based crowdfunding, patrons invest in a project with the promise of a reward at its completion. Generally, this will be the product itself, along with something linked to it, such as promotional extras or special recognition within it. 
These rewards will usually differ depending on the level of investment. For example, top investors in a film project may see themselves listed within the credits. 
Investment-based crowdfunding
In this form of crowdfunding, people invest in your business for a stake in the return.
This is the form of crowdfunding most in line with typical loans and investments, generally used by angel investors and venture capital firms looking for interesting projects. 
Loan-based crowdfunding
This form of crowdfunding, also known as peer-to-peer or peer-to-business lending, involves money being lent to a business or individual at a set interest rate.
Again, this is quite similar to typical investment processes. However, it forces entrepreneurs and small businesses to deal with the challenges of interest rates, which become detrimental in the event of a slow-burn concept. 
Donation-based crowdfunding
Donations are made to see your business, although more commonly a charity or cause, supported. 
Typically donators won't receive anything in return, but rewards and recognition are popular ways of incentivising people towards supporting a good cause. 
Best crowdfunding sites for startups 
The vast majority of crowdfunders are hosted through popular crowdsourcing platforms, many of which have become household names synonymous with the practice. 
You'll often hear someone refer to a crowdfunding campaign as a Kickstarter or GoFundMe campaign. 
But which is the best platform for crowdfunding, and how do they differ? (Also see: our guide to the best platforms for UK readers looking to stay local). 
Kickstarter
A platform so synonymous with crowdfunding campaigns that many people simply refer to them as 'Kickstarters'. 
Kickstarter is a great choice for many reasons. First, the sheer volume of users on the platform means your campaign is bound to attract some attention in some way. On top of that, the 2.9% fee Kickstarter charges is actually quite reasonable for crowdfunding campaigns. 
Kickstarter's mainstream and streamlined nature is something of a hindrance though. You can't just fund any old business on Kickstarter — you need to "create something to share with others", as the platform states. The campaign acceptance process can actually be quite tricky, with your startup needing to fall into one of Kickstarter's defined categories. 
Finally, Kickstarter's all-or-nothing funding model means you need to acquire 100% of your request to access even a penny. 
Not quite as user-friendly as it seems, Kickstarter is a platform that takes what it does very seriously and, if your idea fits, could well be a brilliant launchpad for your business.
Pros:
Over 18 million funders on the platform worldwide
Low 2.9% funding fee
Cons:
All-or-nothing funding
Difficult set-up process for first-time users
GoFundMe
Much more commonly associated with crowdfunding for charitable causes, GoFundMe presents itself as a brilliant way to get a business built around a great cause off the ground. 
Want to help people (or animals)? GoFundMe is a brilliant choice for a platform. Whether you're in the business of providing essential aid, re-defining mental health care or producing great content for vulnerable people, it's worth considering this platform to acquire backing. 
GoFundMe requires zero funding fees for personal causes based in the US and the ability to keep hold of all funds raised. This has led to the site getting swamped with more campaigns than users can reasonably pay attention to, but with a little extra hard work, it can be perfect for non-profit startups. 
Pros:
Built-in, charity-focused audience
Keep-what-you-raise model
Cons:
Limited options for traditional startup businesses
One-in-ten success rate for campaigns
IndieGoGo
The notoriety of Kickstarter with much of the same aims of GoFundMe, IndieGoGo has developed into an international platform with over nine million passionate backers. 
Originally developed to help fund small community projects and healthcare bills, IndieGoGo and its backers now regularly fund consumer technology and outreach businesses. 
Unlike other platforms, IndieGoGo offers different options for campaign type, such as all-or-nothing funding or keep-what-you-raise and equity investment campaigns. 
Unfortunately, its success rate is nothing to shout about. A victim of its own success, only around 10% of IndieGoGo campaigns reach their target, and the fees of partially funded campaigns can make the whole process not worth the effort. 
Pros:
Wide user base
Multiple funding options
Cons:
Very low success rate
Charity based platform not for everyone 
Fundable
Fundable's approach to fees helps it stand out against other platforms. 
While most will take a percentage of the funds you raise, Fundable charges a flat monthly subscription. As long as you're a subscribed member, you can create campaigns for your business. This allows you to keep growing on the platform without a complicated setup process (although Fundable will have to manually verify and approve your campaign). 
This flat fee makes campaigns with smaller goals much more worthwhile, helping startups get started on a budget. 
However, you will have to pay this fee regardless of whether or not your campaign is successful or not. This can hurt businesses relying entirely on crowdfunders for cash. 
Unlike most platforms, which leave you in the dark, Fundable is committed to streamlining their services and offer advice. Their consulting service teaches you how to do everything from setting up your campaign to marketing it. 
Pros:
Consulting to help you get started
No percentage fees
Cons:
Flat fee penalises unsuccessful campaigns
No automated unsubscribe process
Aside from these most popular options, there are a number of other platforms worth considering. In particular, Patreon is particularly appealing to artists and content creators looking to receive a monthly subscription fee for their niche content while iFundWomen has crafted a brilliant ecosphere for talented women-led enterprises. 
Crowdfunding should always be an option for the modern startup. 
However, it clearly benefits smaller enterprises and passion projects the most, giving them access to significantly greater capital than previously possible. 
That being said, crowdfunding's ability to source customer data and raise interest in a product or service is a huge benefit for even larger companies looking to branch out with smaller subdivisions. 
Armed with the knowledge of this article and a thorough inspection of the available crowdfunding website, you should be able to get started on your next entrepreneurial adventure.