iOS 16 brought a lot of opportunities for customization of your Apple device. There is a number of interesting 2023 widgets you can find on the Apple store and tech enthusiast blogs or social networks. Among those widgets one group particularly caught our interest, so we decided to create a list of the best lock screen widgets you can find on the market.
Because there are so many ways to personalize your display and make it unique, engaging, and more user-friendly, we will try to help you choose the best one.
Our list features the 15 best lock screen widgets for iOS 16 that can be used to customize your device in 2023.
iOS 16: Best Lock Screen Widgets 2023
As already mentioned, the long-awaited iOS 16 update brought several great features to iPhone users. One of them is widgets users can access directly from their lock screen. That means you can see the weather forecast, exchange rate, stock quotes, sports results, and much more, even while your phone is locked.
It seems that this feature gives more flexibility to users so many of them praised Apple for implementing it into the iOS 16. We can now hope that they will be upgraded in the next releases as the users continue to ask for certain improvements.
With obvious time-saving benefits and increased ease of access, iOS 16's lock screen widgets are here to stay. So why don't we customize our lock screen as we are doing with anything else on our smart devices? Let us see what 2023 widgets have to offer.
1. Halide Mark II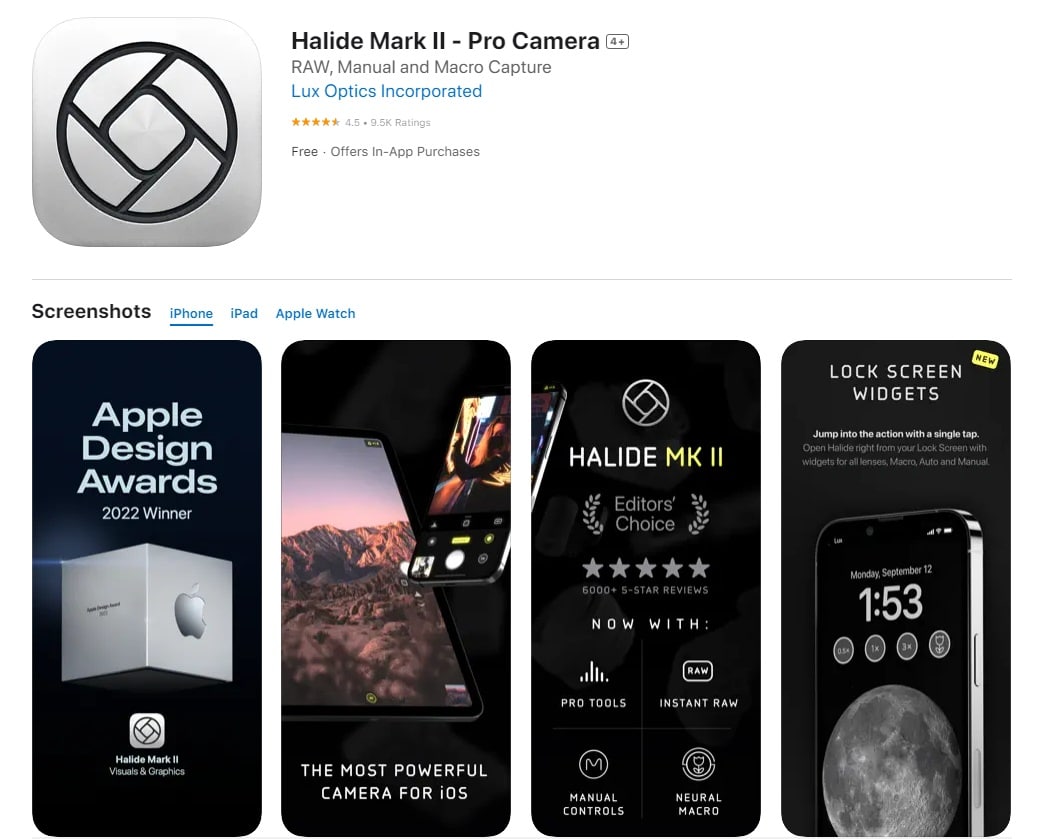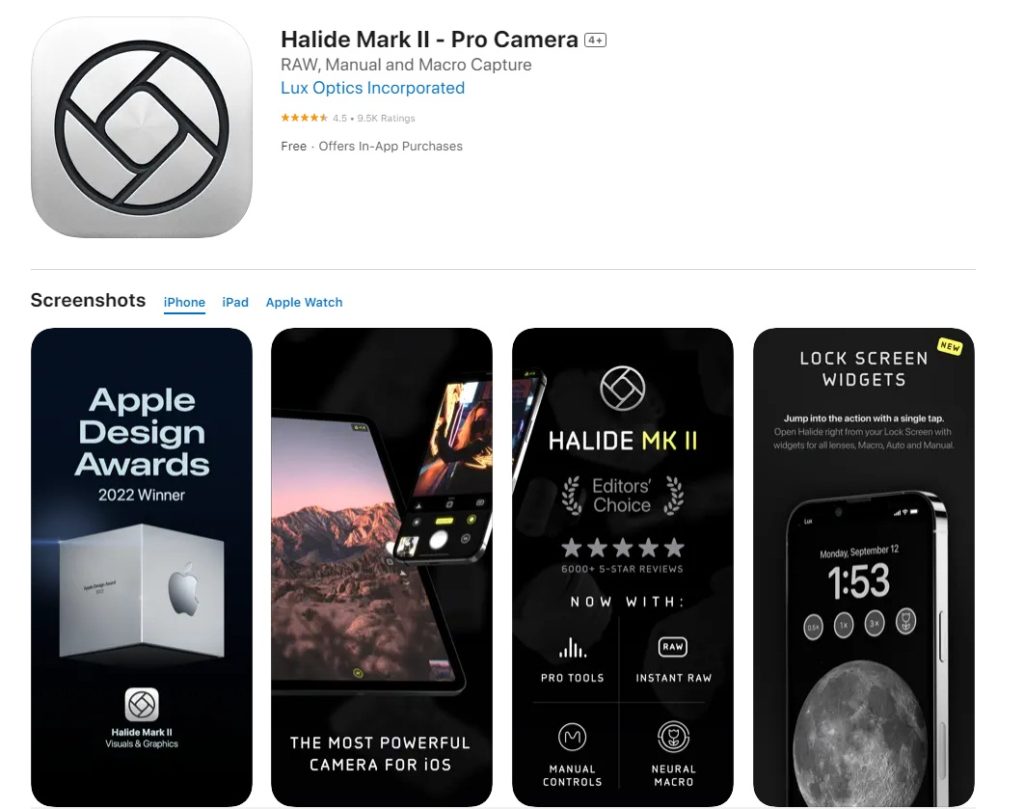 When buying a new phone, the majority of users are looking for a great camera. That means those users would like complete control over it. So, we cannot skip the camera widget from our list of best lock screen widgets.
Our recommendation is Halide Mark II with an intuitive interface and powerful tools for focus. This widget possesses full manual exposure and smart automatic mode.
Maybe the best part of this widget is 10-day quick tutorial that will help you master photography in several detailed lessons.
2. Launcher
As the name suggests, with this iOS16 lock screen widget, you will be able to quickly run a number of applications from your device. With just a tap, from the lock screen, you can launch apps, play music or get access to anything else.
The authors of the "Launcher" app enabled over 3.000 different executions of their command! For example, you can customize the Lock Screen widget to turn on the lights in the office with just a tap of an icon!
It gained a lot of popularity among iOS users because it offers so many options for managing all the favorite functions of their Apple or other devices.
3. Scanner Pro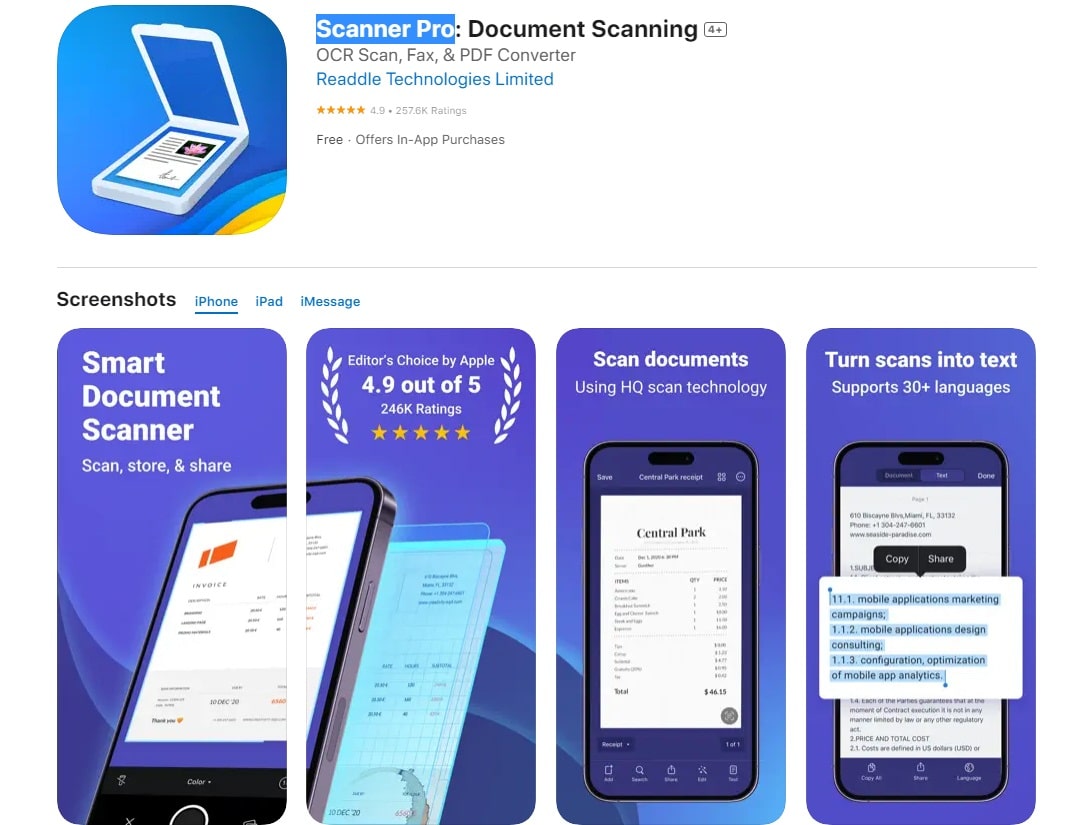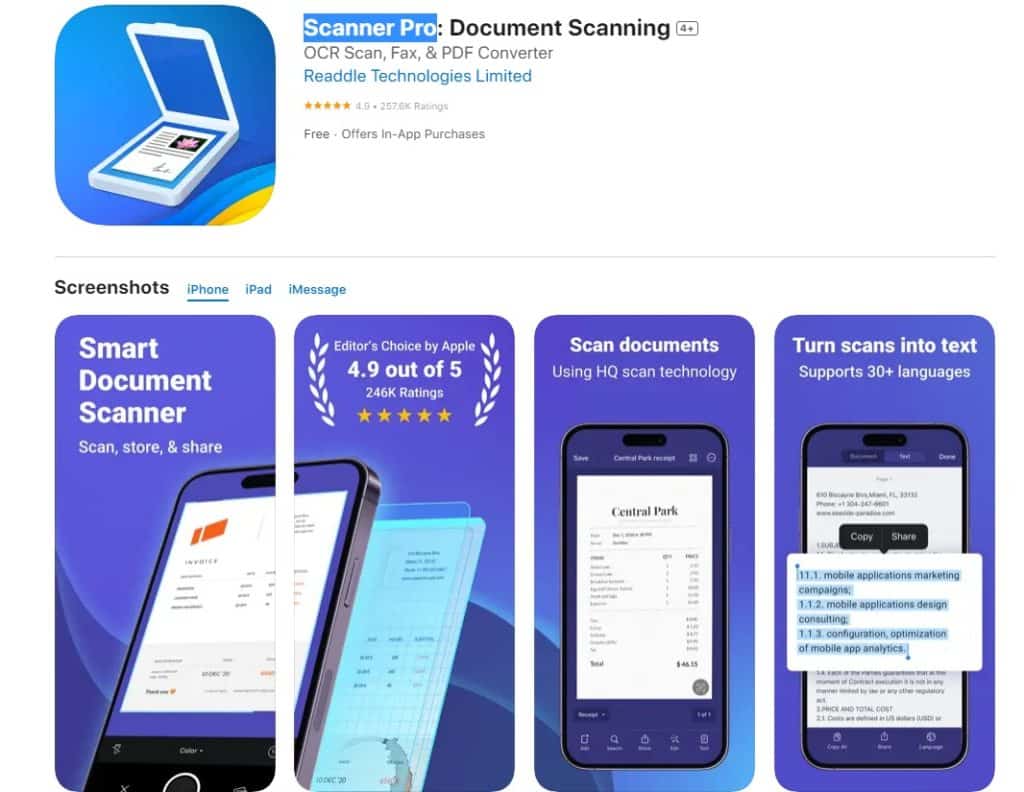 This super useful widget enables you to scan and share all the important documents. Another great feature of this lock screen widget is converting PDFs to Word, Excel, PowerPoint, and Text. You can even edit your scans.
Because of iCloud synchronization, when you scan a document on one of your devices, you can access it through any other Apple device you have connected.
Scanner Pro offers a 7-day trial period, so you can try its features free of charge. It supports 25+ languages, so it can be easily used by anyone.
4. MusicHarbor – Track New Music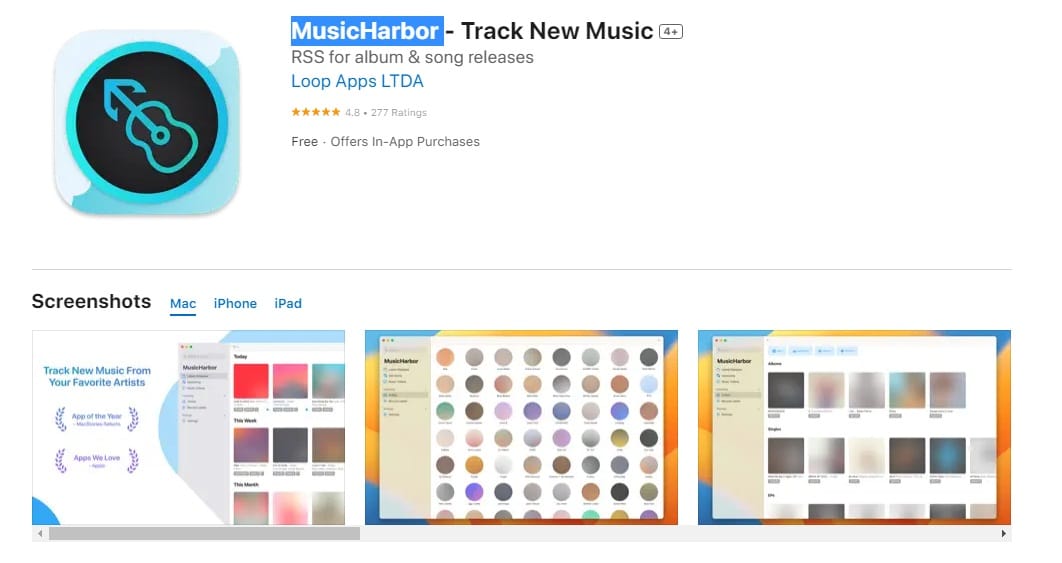 This is a must-have widget for all music lovers. By integrating with various news sources, MusicHarbor brings you the latest news about music tracks, music videos, and music events from the chosen artists.
You can even put reminders on your calendar to know when the new album or single is published. Users can hear a preview of the songs and add them to a playlist.
This widget is linked with Songkick where you can search for concerts and buy tickets for events. You can also go to Metacritic and read reviews about new and old releases of your favorite artists.
5. Flighty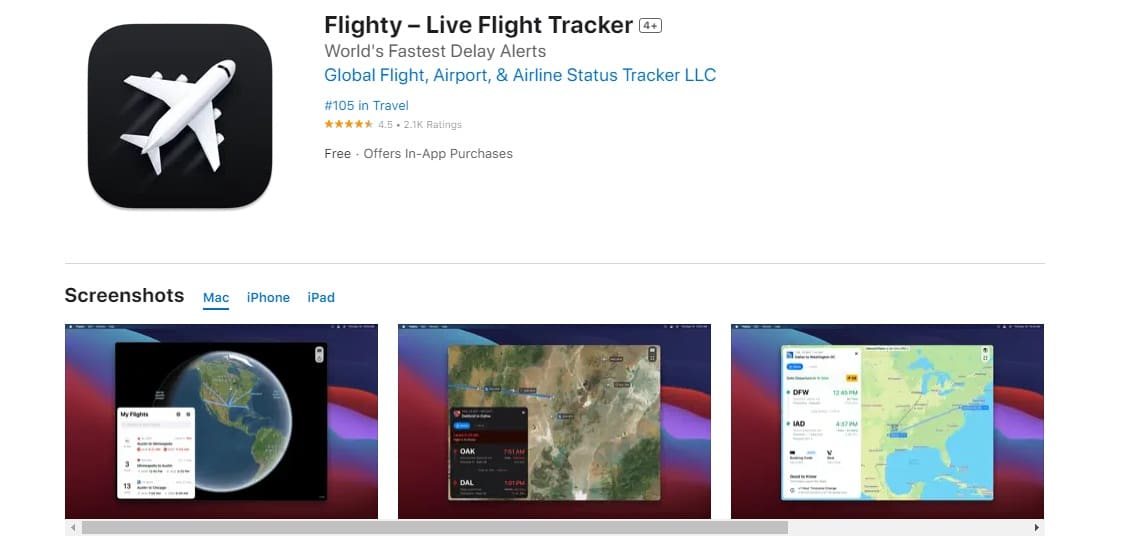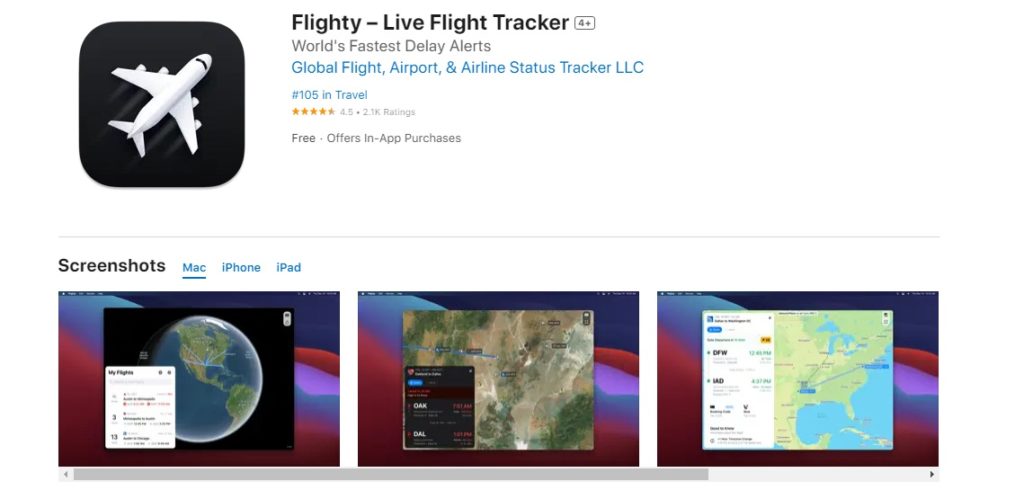 This is one of the probably best lock screen widgets for business owners if they often travel by plane. Flighty gives them complete control over all flight-related information – they can keep track of their flights, get real-time info about flight status, and even track travel routes when flying.
You will have info about your previous flights stored in the memory of the app, and it will be accessible to you at every moment. You can even add your scheduled flights and assign any necessary info. You can now check the status of your flights from the lock screen and see if any of your flights are delayed or if something is changed.
The best thing about this widget is its impressive design and intuitive interface, so we can recommend it to anyone using airplanes as a means of transportation.
6. Parcel
One of the pieces of information a lock screen widget can give you is the status of your package. If you want a more detailed overview, a widget called "Parcel" is the right choice for you.
After you add this widget to your iPhone, you can access multiple options from the Lock Screen. The default setting is to show subsequent delivery, but you can pin delivery by yourself, and even choose to have a detailed view of your delivery. Also, it is possible to pick a color from the list of available colors to customize the widget's look.
But, the biggest perk of this app is that makes it a lot easier to track your deliveries. You now don't need to check your notifications – you just need to add "Parcel" to the lock screen and all details will be in one place. You will know at any moment where your package is.
Additionally, you can add multiple orders, and the app's algorithm will estimate delivery time for all of them. If you are into dropshipping or ordering/sending something relatively often, this 2023 widget for the lock screen will be a great choice for you.
7. Overcast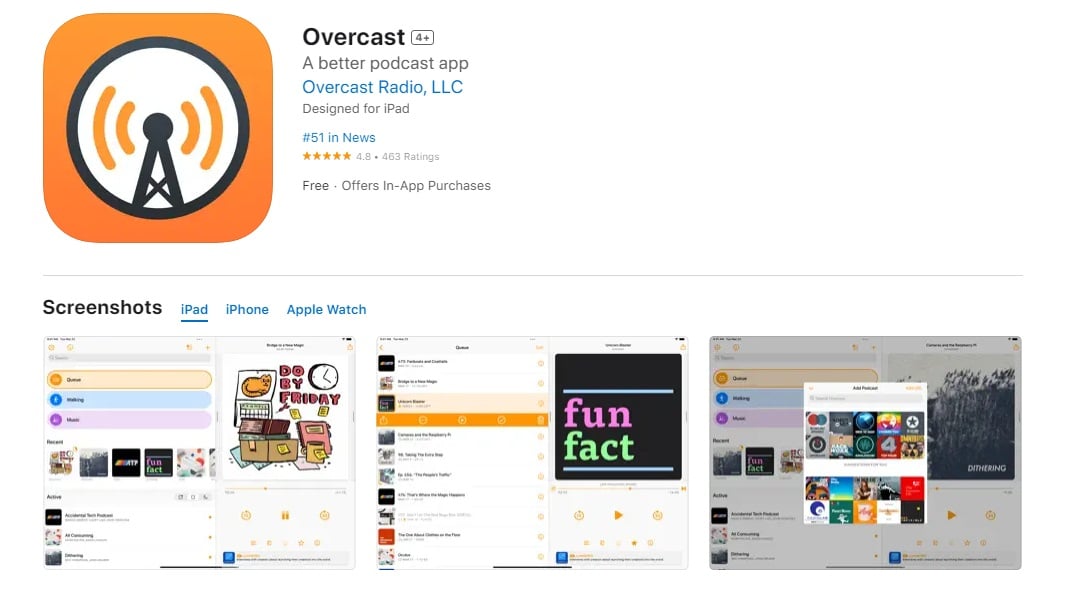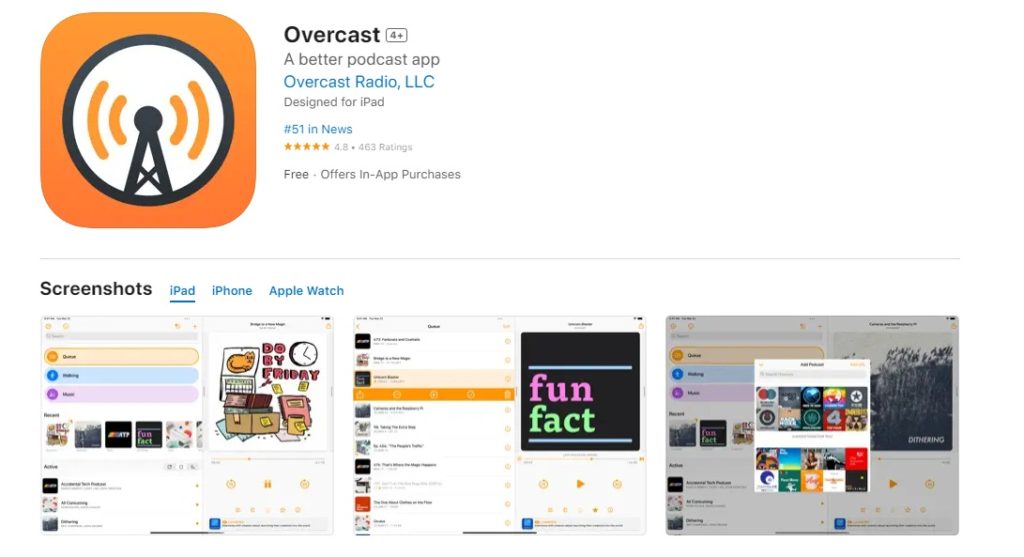 The 21st century is the time of podcasts. It is almost impossible that you haven't heard of one. They're becoming increasingly popular and can be listened to on many different devices, including smartphones, tablets, and computers.
If you are subscribed to at least one, this is the right widget for you. By installing "Overcast", you will now keep up with every podcast you fancy. This widget will also give you full control over the commands from the lock screen, meaning you can now launch an app and playlist directly from it. 
The main benefit of this widget is the sound quality you get while reproducing podcasts. So, if you like to hear important things while you are on the go, this is something you must have on your phone.
8. HiFutureSelf – Future Messages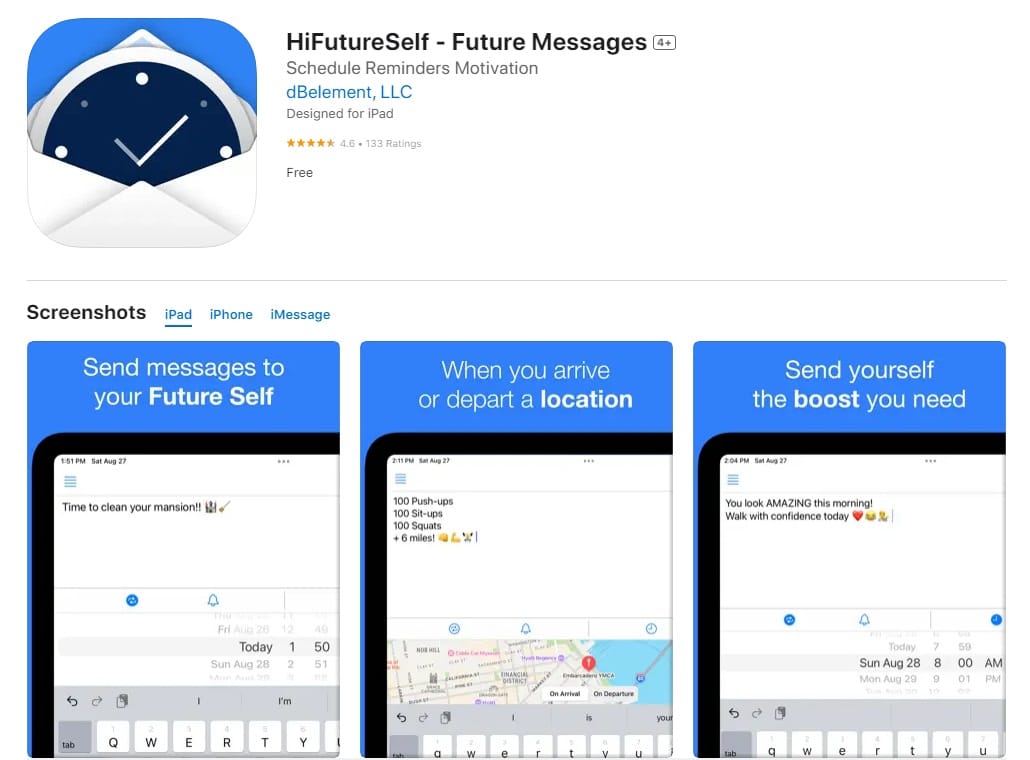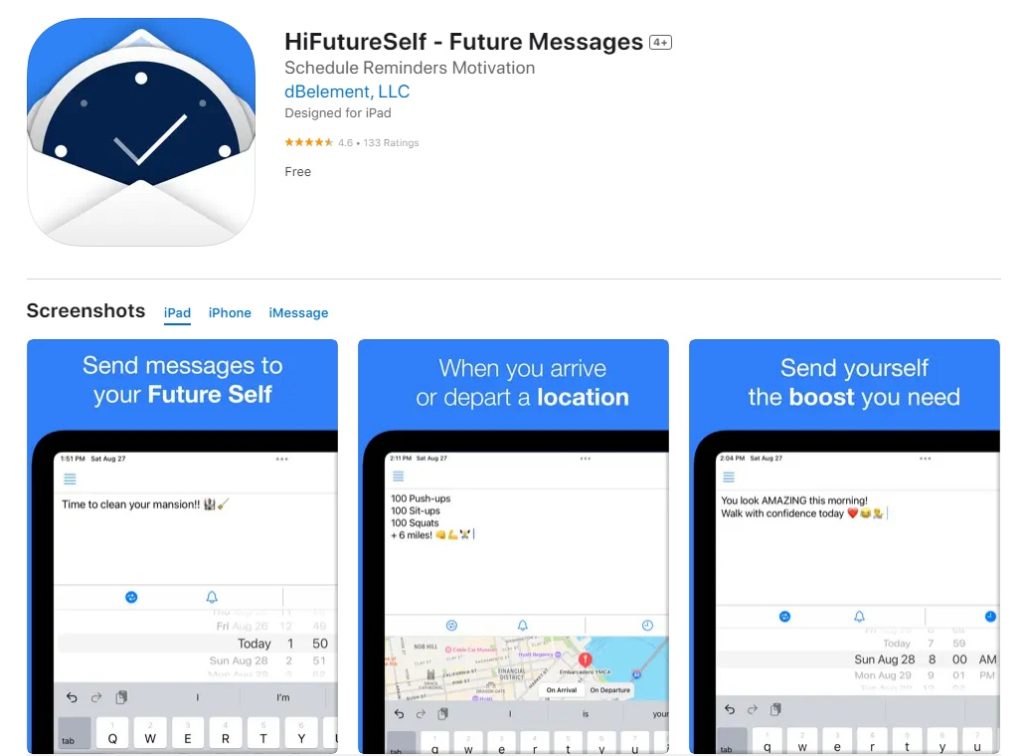 Want to experience time travel with the help of the iOS 16 lock screen widget? Then install HiFutureSelf, type a message, and select the preferred time/location. When the requirements are fulfilled, the message you sent will appear on your phone's display as a notification.
Messages based on location can be a great thing – you can create a grocery list that will be activated when you enter a store or create reminders for things you must have on you when leaving the house.
You can even schedule motivation quotes for important periods during the day and put them on repeat for each day. This can be done with a schedule for your medications as well.
These reminders work well if you want to stay in touch with your friends and family.
9. Motivation – Daily quotes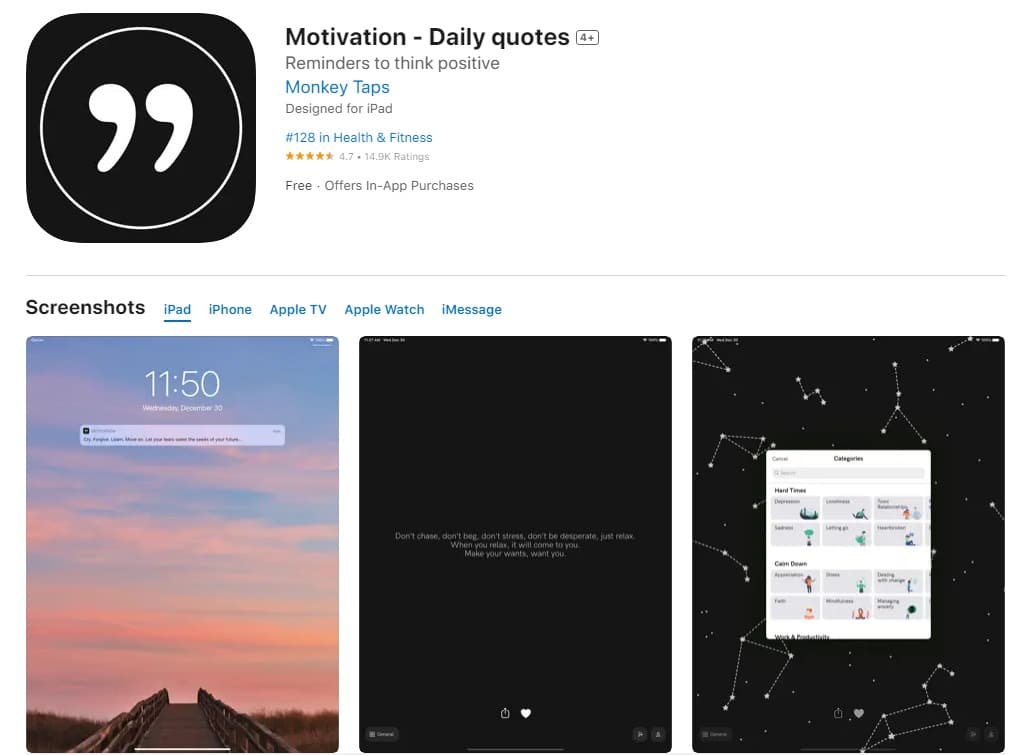 Every one of us needs some motivation during the day. We are surrounded by negative thoughts, pressure in the workplace, and bad news from the big screens. We need some inspiration!
You can make that your daily routine with this widget. Repel all the negativity from your life by reading inspiring quotes specifically chosen for you. Whenever you feel down, look at your lock screen, read the quote, and let positive thoughts into your mind.
You can even customize this widget to coordinate with your daily work schedule, so you receive inspiration when you need it the most. It can be your much-needed boost of energy for every task you are working on.
Start each day off on the right foot with one of the best lock screen widgets for iOS 16.
10. Countdowns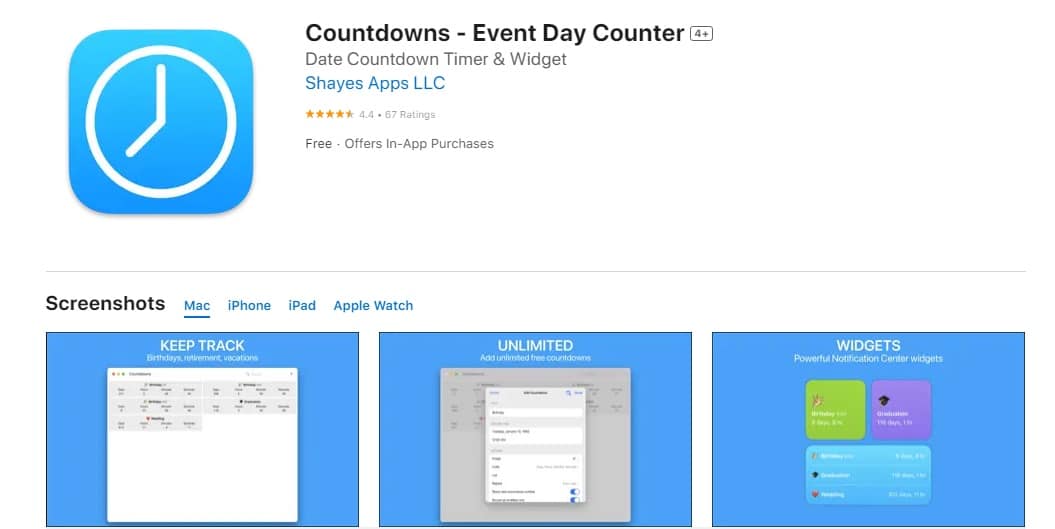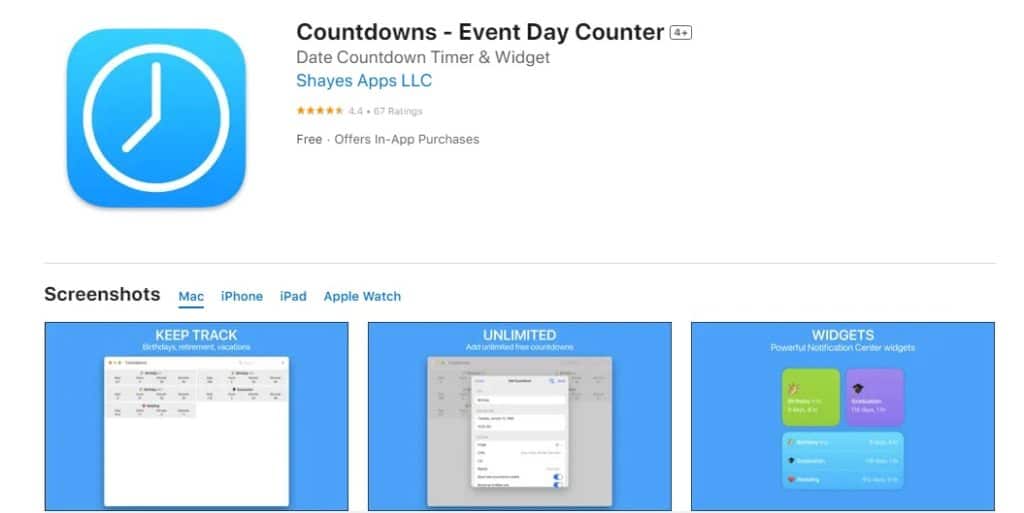 How many times did you forget something important? Someone's birthday, the date of an event you wanted to attend, or the date of release of a new movie or series you've been expecting for ages? Yeah, we feel you. Everyone has the same problem, the world is shifting too fast, and we just cannot cope with it.
But, we can do something; we can use technology to our advantage. That's where this iOS 16 widget steps up. It will monitor the amount of time left until all important events we marked in the Countdowns widget.
There are three levels of info you can set up within the widget, from just the status bar (you can only see how much time remains) to the graphic presentations and notifications. It is a highly-customizable and very easy-to-use app with rising popularity among users.
11. FitnessView
You cannot compile a list of the best lock screen widgets or apps without mentioning at least one that is made for the purpose of promoting a healthy lifestyle. From the pool of 2023 widgets, we picked FitnessView, which enables you to check health information from the lock screen on your iOS.
You can create your fitness goals within this widget and track your progress at every moment without unlocking your phone. Additionally, you have the option to set up reminders and milestones to measure your progress during a certain period of time.
This iOS 16 widget also presents visual data of your heart rate, how many calories you've burned, how many steps you've taken, etc. All that is on your lock screen, just one tap away from your eyes.
You will surely ask what is so special about this widget because it offers the same functions as other fitness widgets on the market. The answer lies in its simplicity – you have all the important info in one place, and you can easily set up all your goals. We firmly believe this is one of the widgets that, once installed, will be used for a long time.
12. NapBot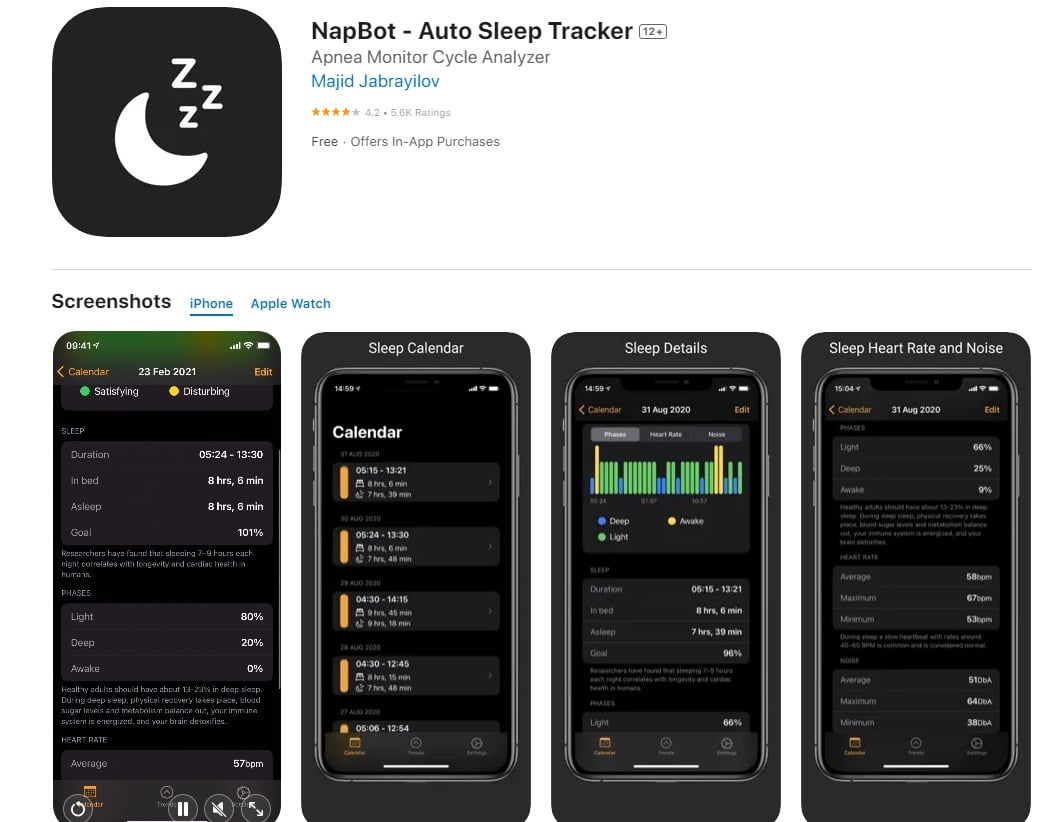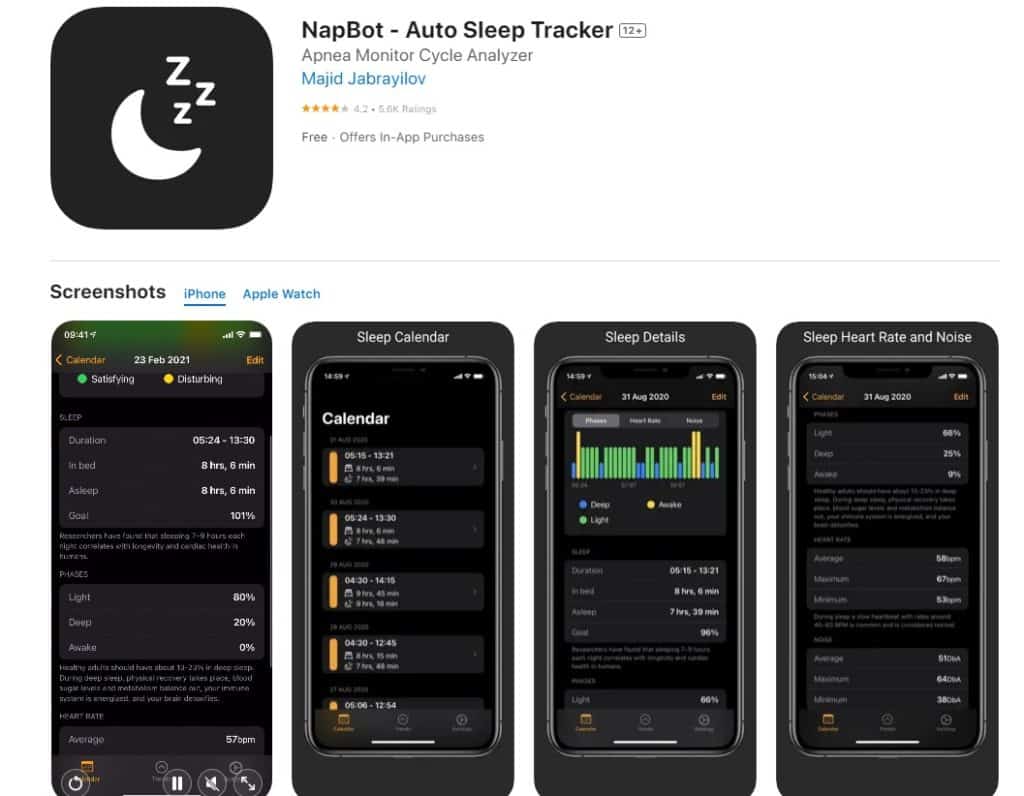 This is one more health-based widget, but this one is very interesting. NapBot uses machine learning to analyze your sleep.
It will present you detailed analysis regarding your sleep phases (deep and light), quality of sleep, and sleep trends.
To be able to use this app on your iPhone, you will need the Health App installed and Apple Watch. They are needed to obtain heart readings, which is an essential factor when analyzing sleep patterns.
13. ScreenKit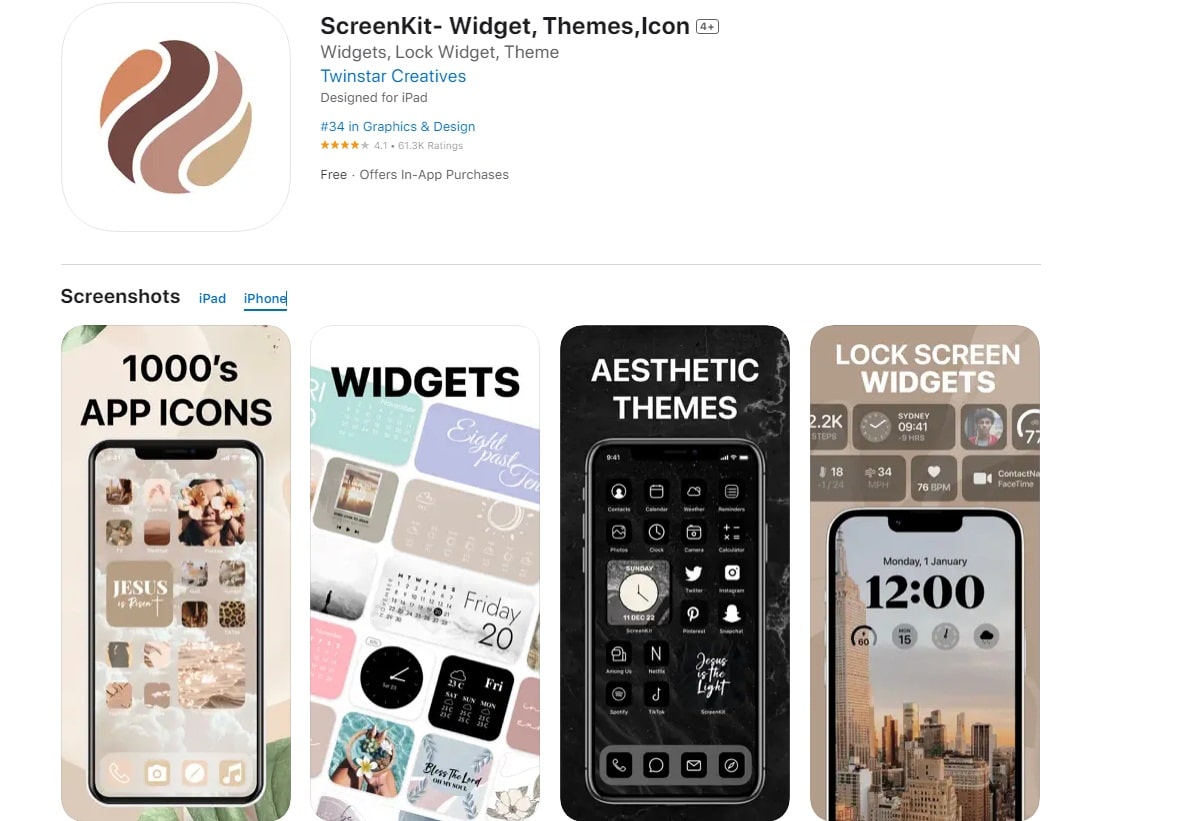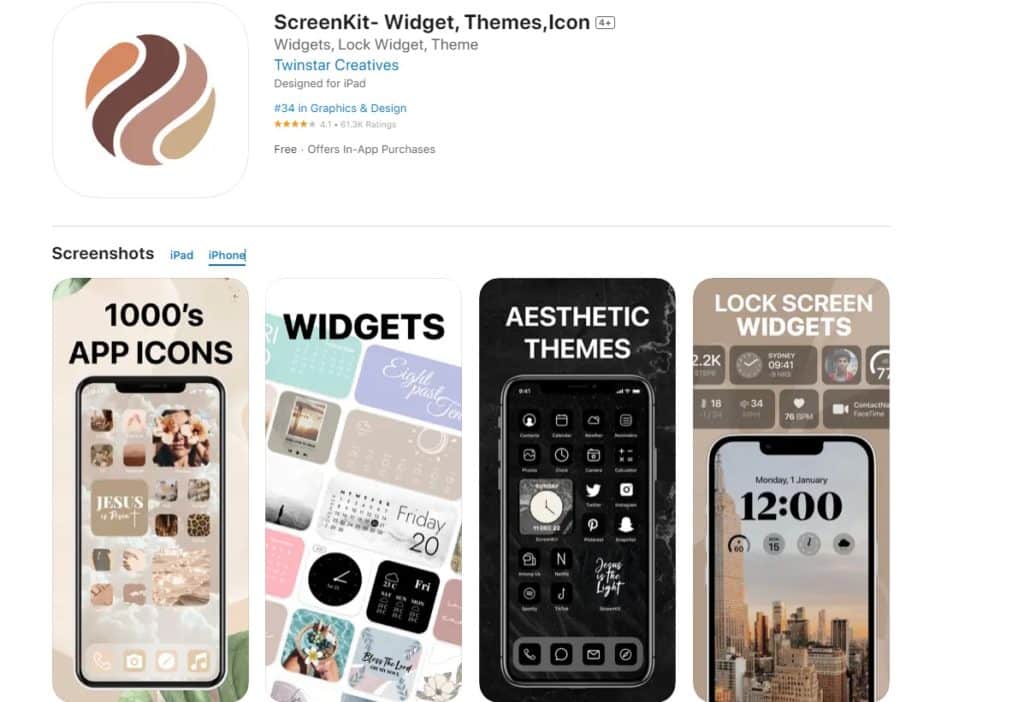 This is one more widget that enables you to customize home & lock screens, providing a number of visual options.
From the ScreenKit interface, you can use more than 500 widgets or create one by yourself using a widget maker. You can change the app icon from the pool of 5000+ icons divided into icon packs. Also, you can change the default iOS theme or easily create a new one. The authors did a great job by adding over 500 themes and wallpapers.
We can say this is one of the best customization widgets 2023.
14. Things 3 – iOS Task Manager App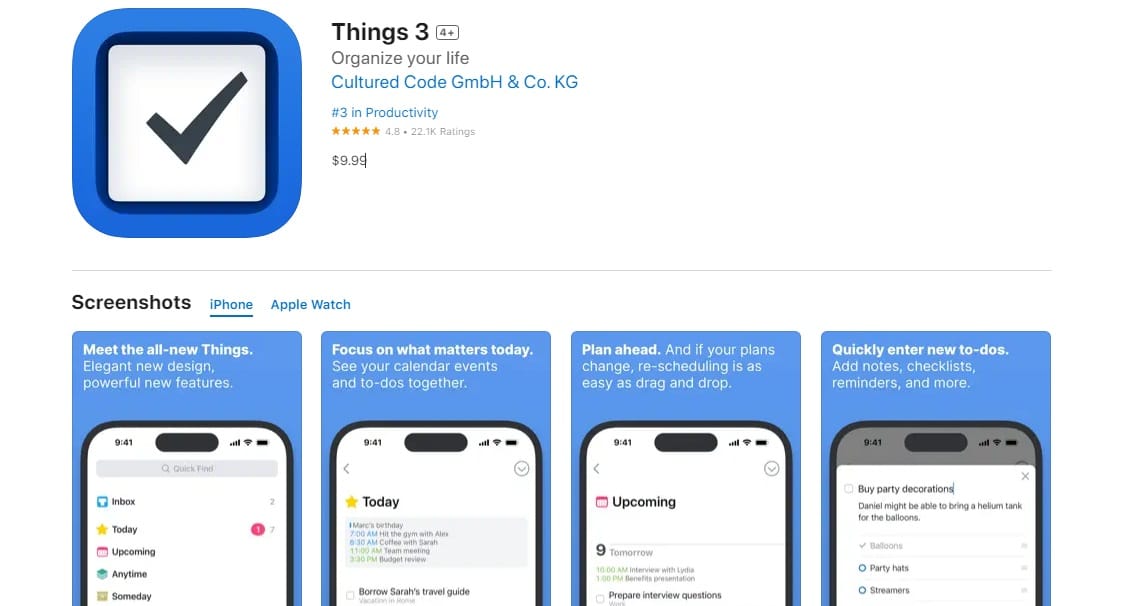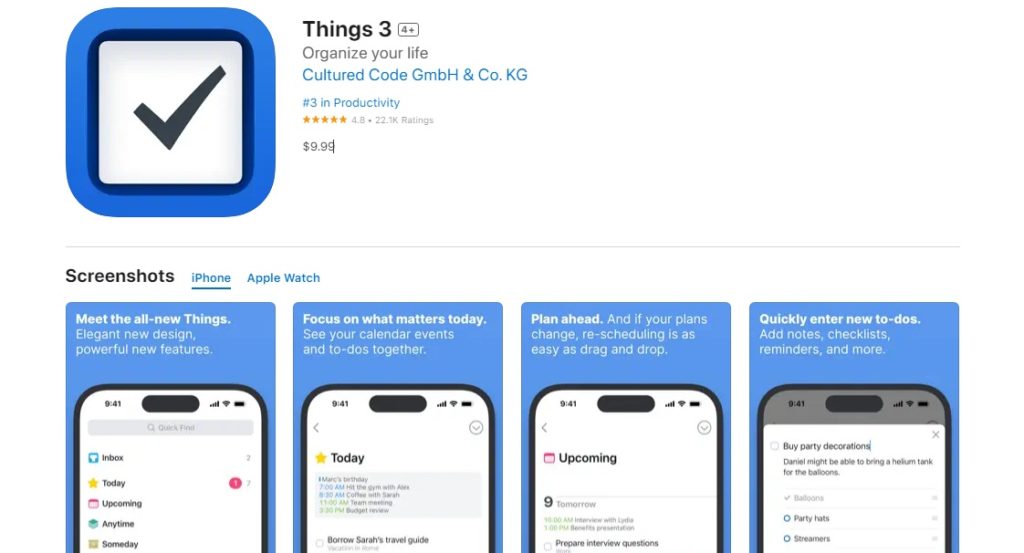 When we talk about the best lock screen widgets, this one offers several useful things to its users. If you are looking for an app that will make you organized by easing your schedule, look no further.
On top of everything, with this app, you can customize your phone completely. You can also upload photos, add notes, and take voice memos from within the widget. And all of that without unlocking your phone.
Scheduling tasks has never been easier. From this widget, you can access the list of your current and future tasks, sort them per importance, mark them to easily keep track, and check today's progress.
All these features make Things 3 one of the app's users love best when it comes to iOS task management on iPhones.
15. iScreen – Widgets & Themes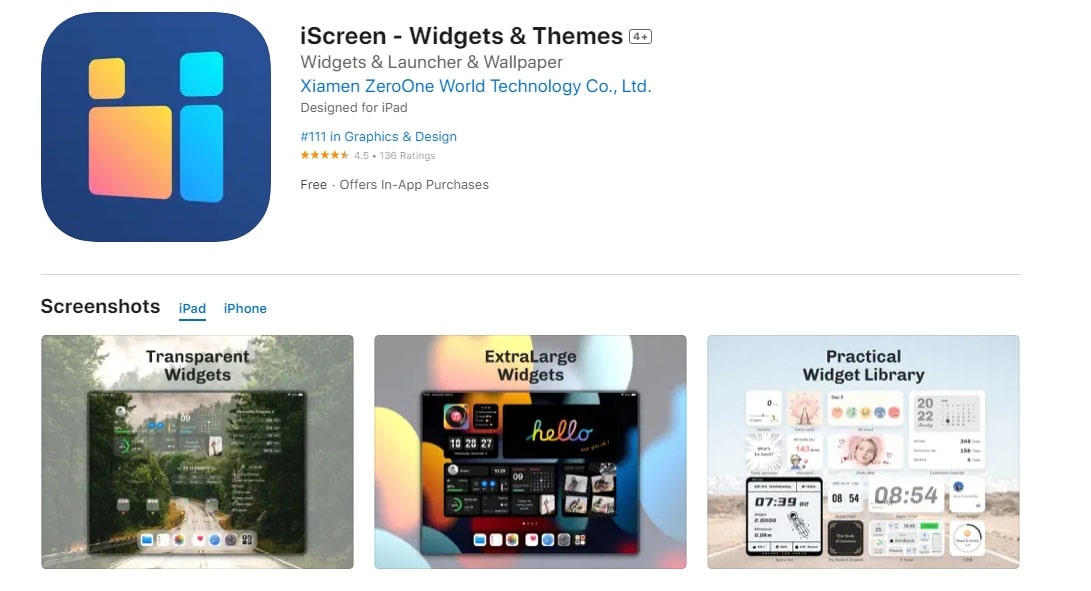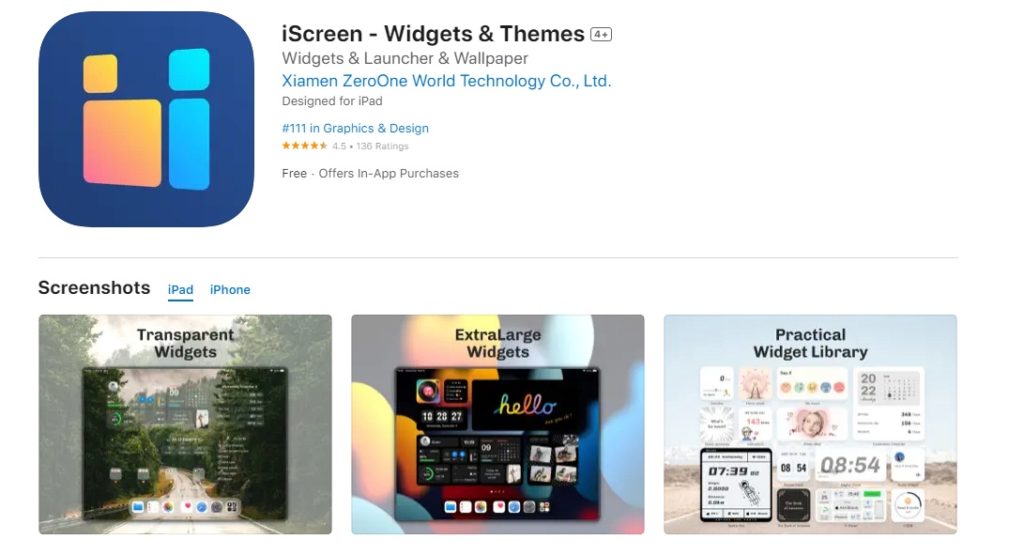 iScreen is one more customization widget for iOS 16 that can be run from the lock screen. His true power lies in the free combination of 200+ widgets you can put in order that suits you the best.
From our experience, this widget has the most beautiful wallpapers and even enables you to create your own.
Final Thoughts
These 15 iOS 16 lock screen widgets we presented to you are just the tip of the iceberg. With iOS 16, in 2023 widgets became so fun to use. These best lock screen widgets give users so much flexibility regarding organizing the most important tasks, and tracking and analyzing data. All that without the need to unlock your phone.
We think that we got you covered with all the necessary widgets, and surely some of them will fit your needs. Try them and let us know in the comments your opinion. Also, if you think we missed widgets that deserve a place on the best lock screen widgets list, write back to us.
Happy using of iOS 16 widgets in 2023!