When starting a new business, it is sometimes hard to secure initial funds. That is why crowdfunding is a revolutionary way to raise starting cash.
Crowdfunding is a way of raising funds from a large pool of people, usually through an online platform. You now have crowdfunding for startups all over the world. We have crowdfunding platforms UK, USA, EU, Asia, etc. It's typically used to raise money for a specific project or cause, and it involves people donating money in exchange for a reward, such as a product or service.
Earlier, when people were about to start their businesses, they would ask for help from the richest people they know to back them up. By leaning on their donation, they will set up their companies. Crowdfunding has a totally different approach.
It is a platform where you, as a business owner or entrepreneur, can reach out to a large number of people (we're talking thousands and sometimes millions) and ask them for a small sum each, and in return, give them something.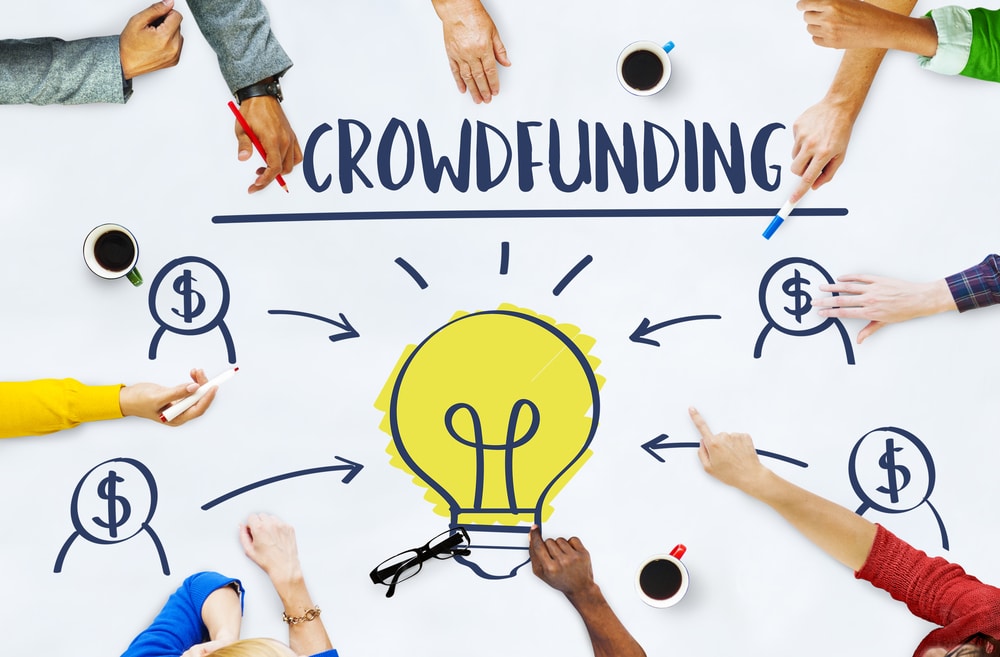 Because of its success, many new businesses are seeking crowdfunding. It is much easier to find investors this way.
We can say there are three main types of crowdfunding:
Donation/Reward Crowdfunding
Equity Crowdfunding
Debt Crowdfunding
A lot of crowdfunding platforms appeared online in recent years, and some of the best come from the UK.
We've made a list of crowdfunding platforms UK where you can find how they are functioning and maybe find inspiration or donors for your own business.
Donation & Reward Crowdfunding Websites UK
Donation/reward crowdfunding is a type of crowdfunding for businesses where people invest just because they believe in your idea. This is the route charities go down when they are trying to raise money through online crowdfunding. With this type of crowdfunding a return is usually not expected. But a small appreciation gift is always welcomed.
Several examples of this type of crowdfunding UK:
JustGiving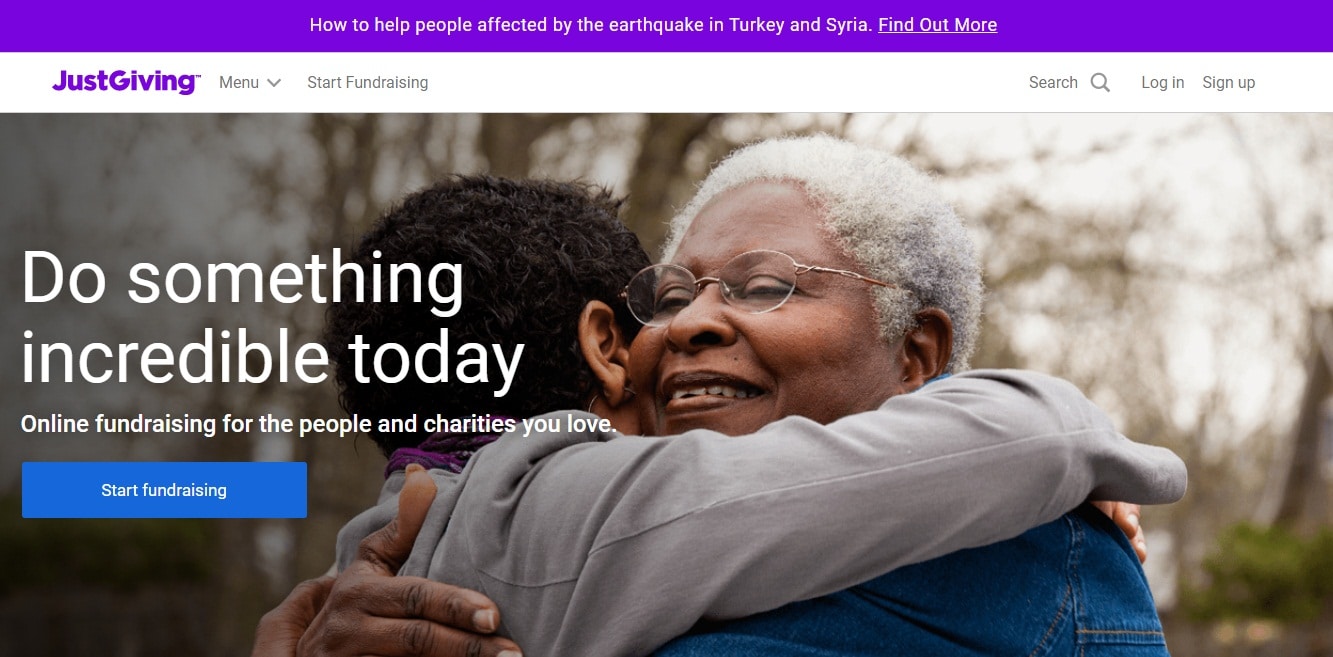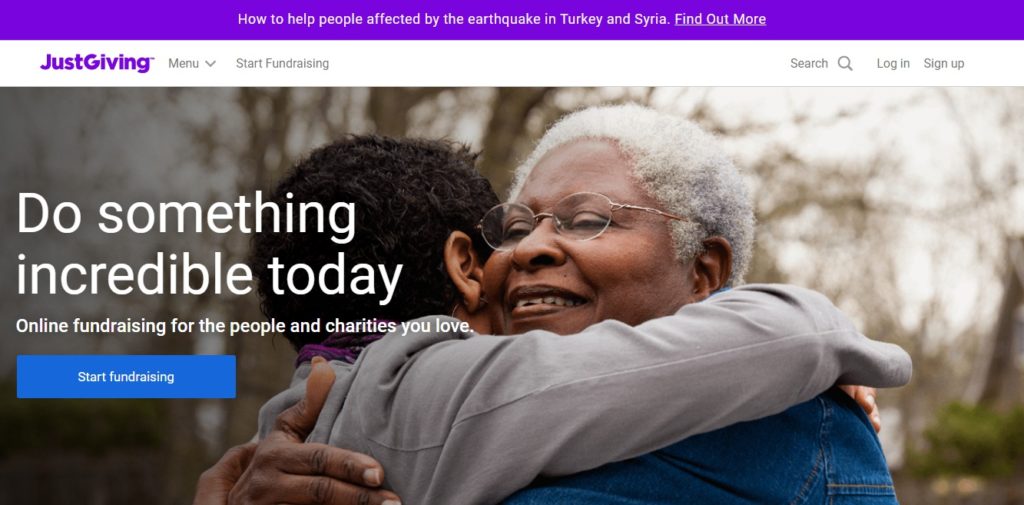 We will start our overview with the oldest crowdfunding platform in the UK called JustGiving. It is the world's leading online fundraising platform, helping people to crowdfund over $4.5 billion in 164 countries since their launch in 2001.
This platform is so popular because of its easy-to-use interface where you have all necessary elements presented clearly and concisely. It is all underlined with visuals and infographics making it much more intuitive. The great thing is one-touch buttons to link with social media to reach more people.
Crowdfunder


One of the crowdfunding platforms UK is proud of is Crowdfunder. They've raised over £50 million for a range of different projects across the UK, from poverty to environmental to health projects.
It is very popular among business owners because Crowdfunder can provide you with additional project funding. They actively collaborate with many public and private sector organizations interested in backing up projects with quality written business plans. They will give you up to 20 thousand pounds extra if you use their platform for crowdfunding for business UK (besides the funds you collected on your own).
Crowd2Fund


This platform combines all three crowdfunding types in one place and gives investors the possibility to choose which approach is suitable for their needs.
Crowd2Fund serves as an intermediate between entrepreneurs in the UK. It allows businesses to raise funds from investors in exchange for a share in the profits of their business. Investors can also earn a return on their investment in the form of interest payments or dividends.
The platform also offers a range of other services, such as business advice, mentoring, and access to a network of professional advisors.
Equity Crowdfunding Platforms
The second type of crowdfunding platform is the equity platform. They are great for newly established companies and startups. Interested parties can invest in an early-stage company in exchange for shares, making owners from investors. That means if the business goes well, everyone benefits financially. Of course, it is a risky investment, as well. If the company plummets on the market, investors will lose their money.
Some of the best crowdfunding sites for equity type are:
Seedrs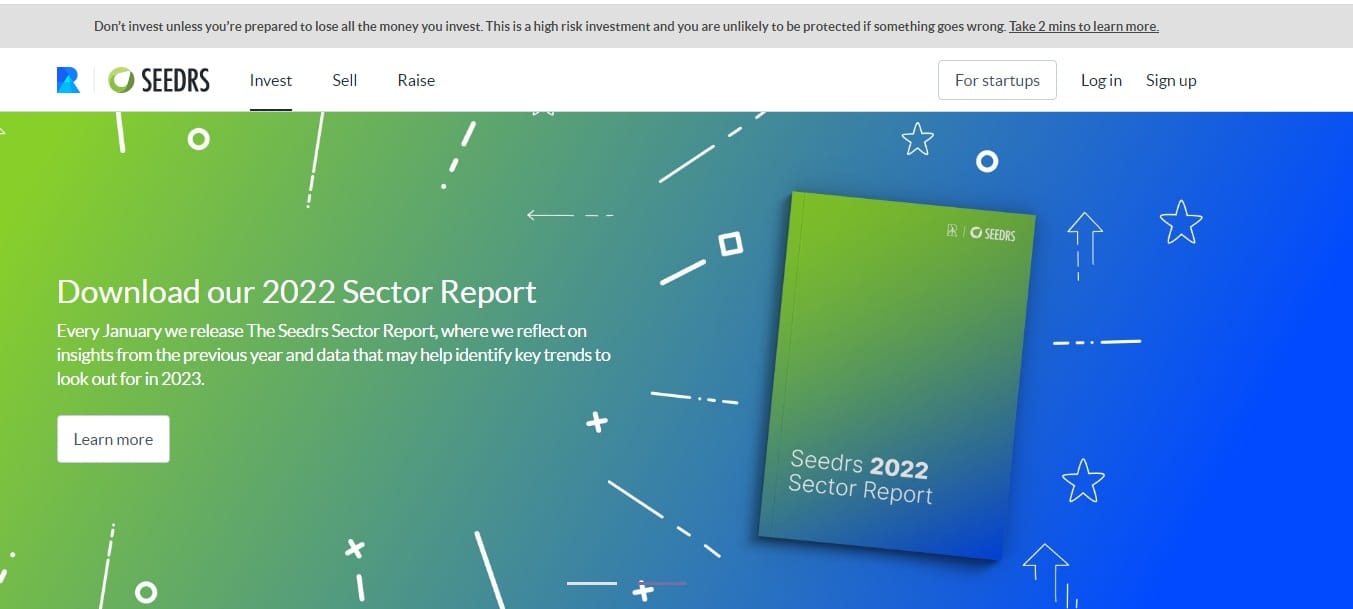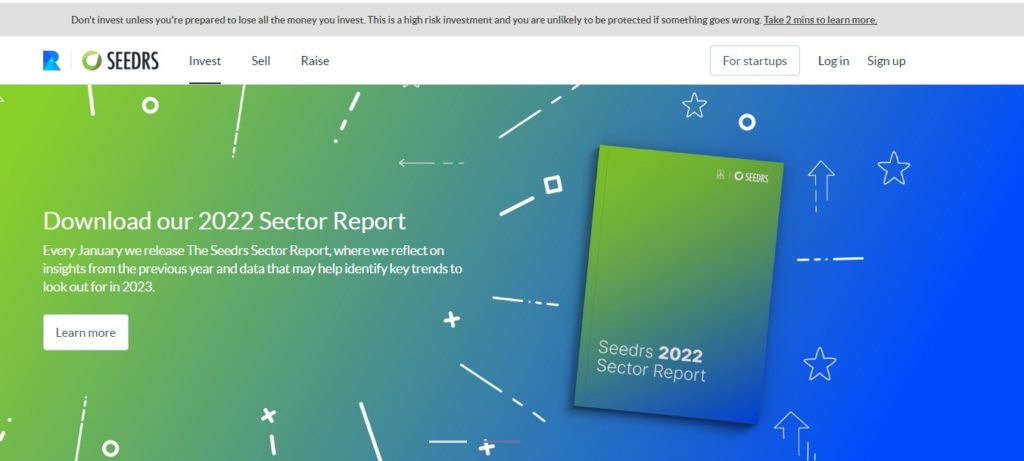 Seedrs is one of the online crowdfunding platforms UK for investing in early-stage and growth businesses. It allows entrepreneurs to raise capital from a wide range of investors. On the other hand, investors have a chance to back exciting companies and receive shares in return.
Seedrs provides an online platform for anyone to invest in startups and early-stage businesses, with a focus on businesses in the UK and Europe. In 2017 alone, £125 million was invested into campaigns, and 168 deals were funded through Seedrs
It simplifies and streamlines the process of raising capital and helps investors to diversify their investment portfolio. Seedrs also provides a range of services, including investor relations and due diligence, as well as a range of educational resources.
Fun fact: British tennis champion Andy Murray used Seedrs to back more than 10 British businesses in 2017.
Crowdcube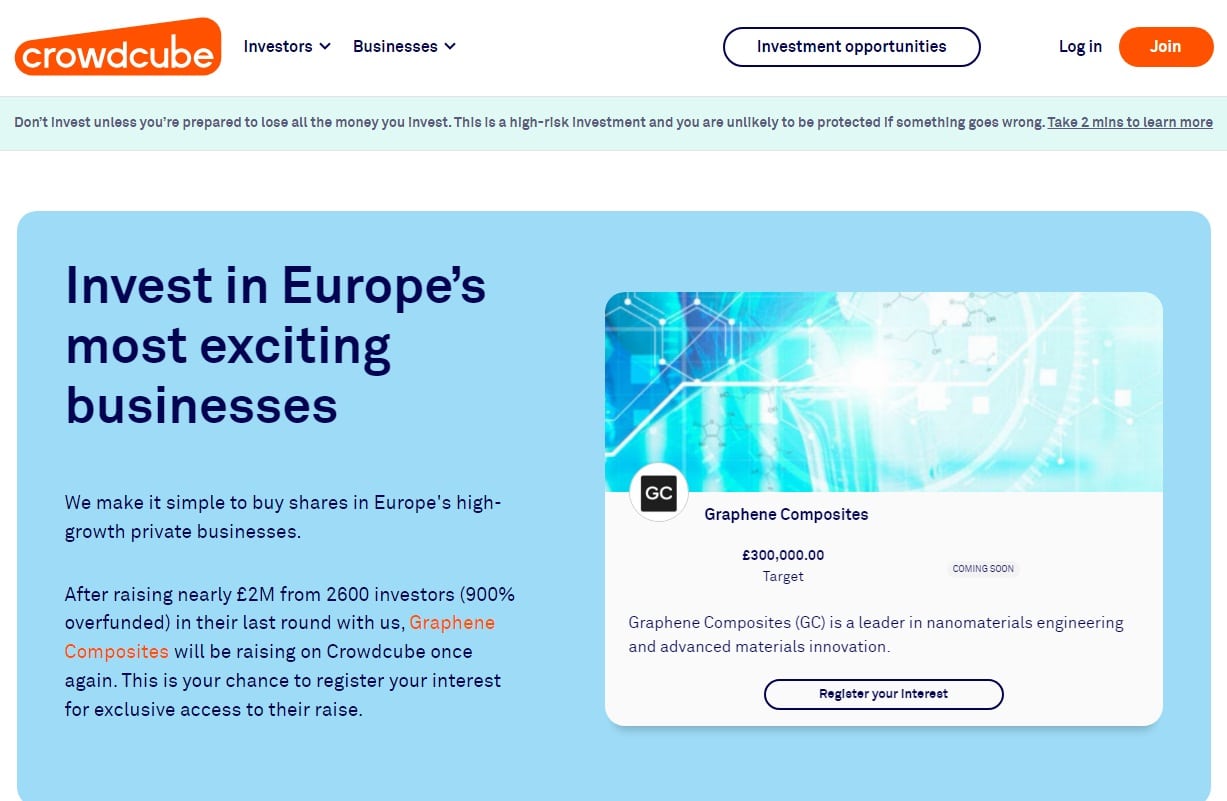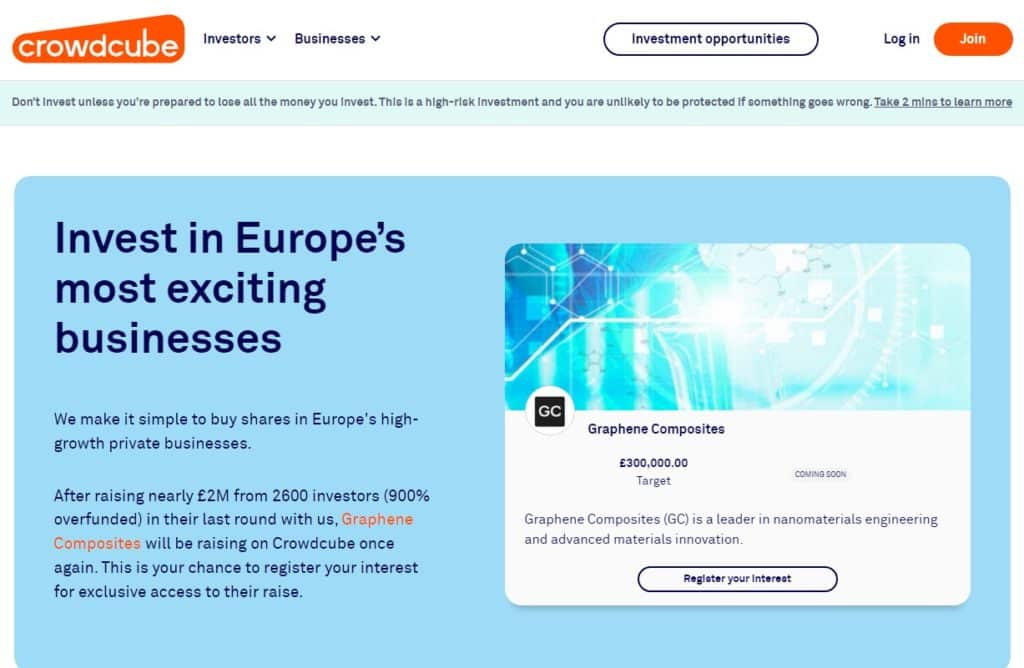 Crowdcube is another equity-based platform for startups looking for investment. It allows entrepreneurs to pitch their businesses to potential investors, who can then choose to invest small or large amounts of money.
Crowdcube allows companies to receive up to £10 million in funding from investors across the globe. Since their launch, they've seen £500 million invested in pitches, and over 750 successful raises.
Investors can invest as little as £10 and receive returns from the businesses they invest in. In addition, Crowdcube provides entrepreneurs with advice and support to help them create the most attractive investment opportunity.
Equity crowdfunding platforms are mainly using the "all-or-nothing" principle of raising funds, meaning if you don't reach your funding target, you will receive nothing. Investors won't be charged for their donation, and your idea will be wasted. In special cases, the deadline can be extended, but you cannot rely on it.
SyndicateRoom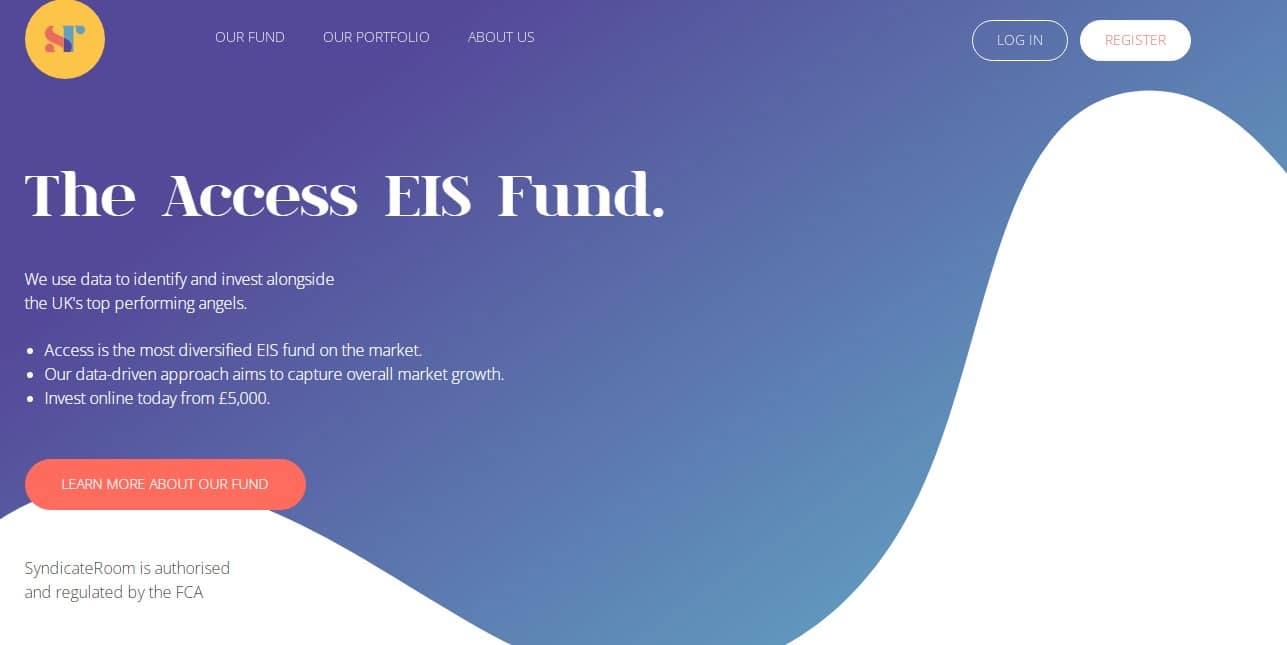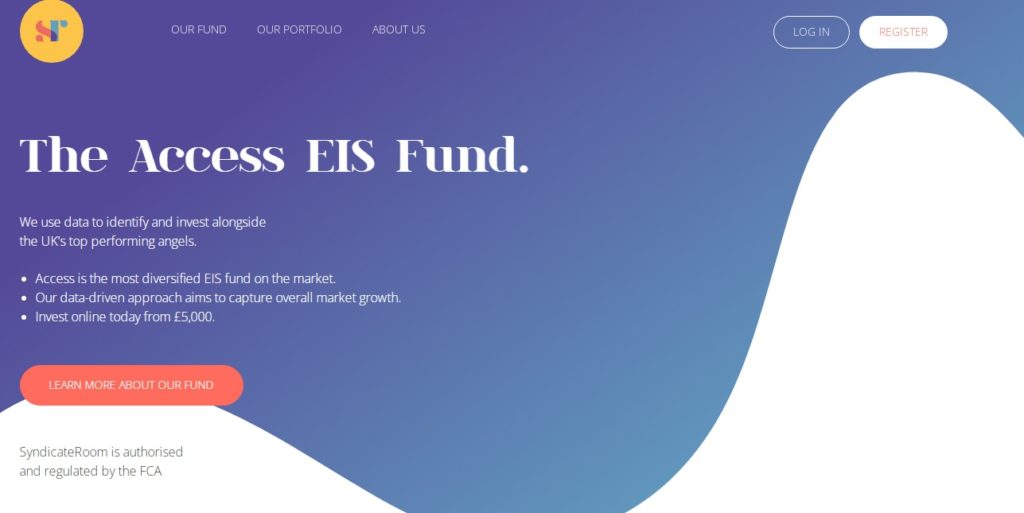 After presenting several UK crowdfunding platforms which are present on the market for years, here is one platform that is relatively new. SyndicateRoom created a bit different business model because they only list companies already backed by experienced investors.
So, by using the SyndicateRoom platform, you significantly reduce the risk on your investment.
Investments to private and public markets are aligned: if they decide to invest, members who aren't business angels are offered the same economic terms.
Funderbeam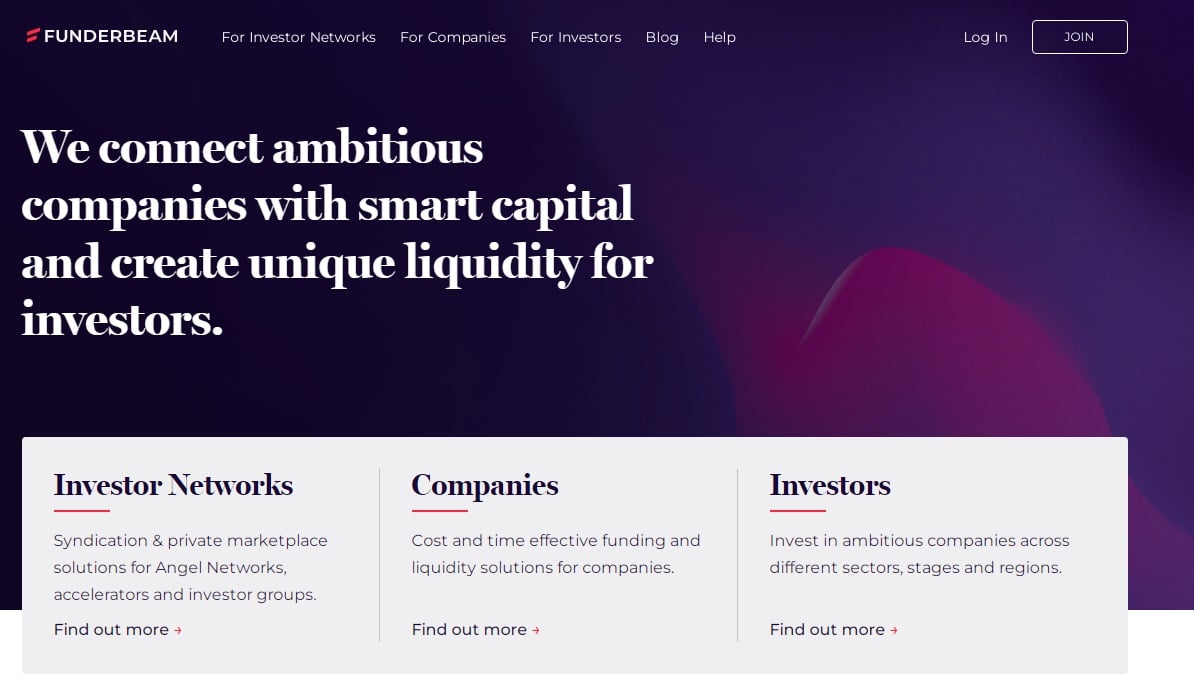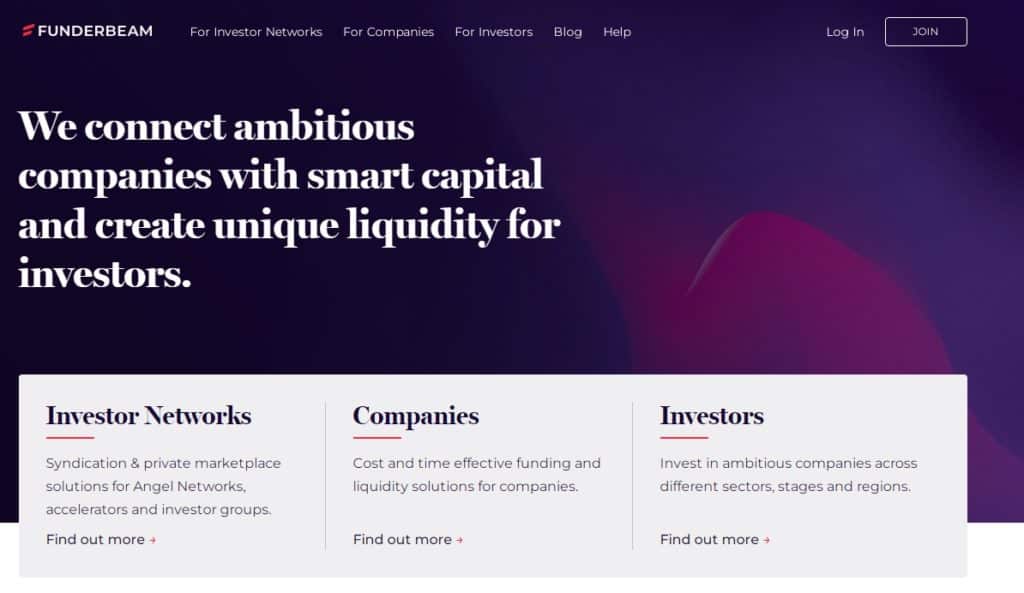 Funderbeam is an online crowdfunding platform for investing in startup companies. It enables investors to access venture capital, seed stage, and early-stage investments across the world.
The platform provides tools and services to help investors find, analyze and invest in startups. It also provides analytics, market insights, and investment tracking features to help investors manage their portfolios.
They are also creating unique liquidity for their investors.
Debt or Peer-to-Peer Crowdfunding Platforms
With P2P crowdfunding for businesses UK, investors are lending their money to businesses and receiving interest on their investments. This only applies if the business is profitable.
Maybe you will think this is not a good bargain for business owners because some other crowdfunding platforms UK can even offer free money, but this is a much faster way to gain money than bank loans. And you can even negotiate a grace period and better conditions for interest.
When we talk about the best crowdfunding sites UK where you can find debt or peer-to-peer crowdfunding platforms, check out these ones:
Zopa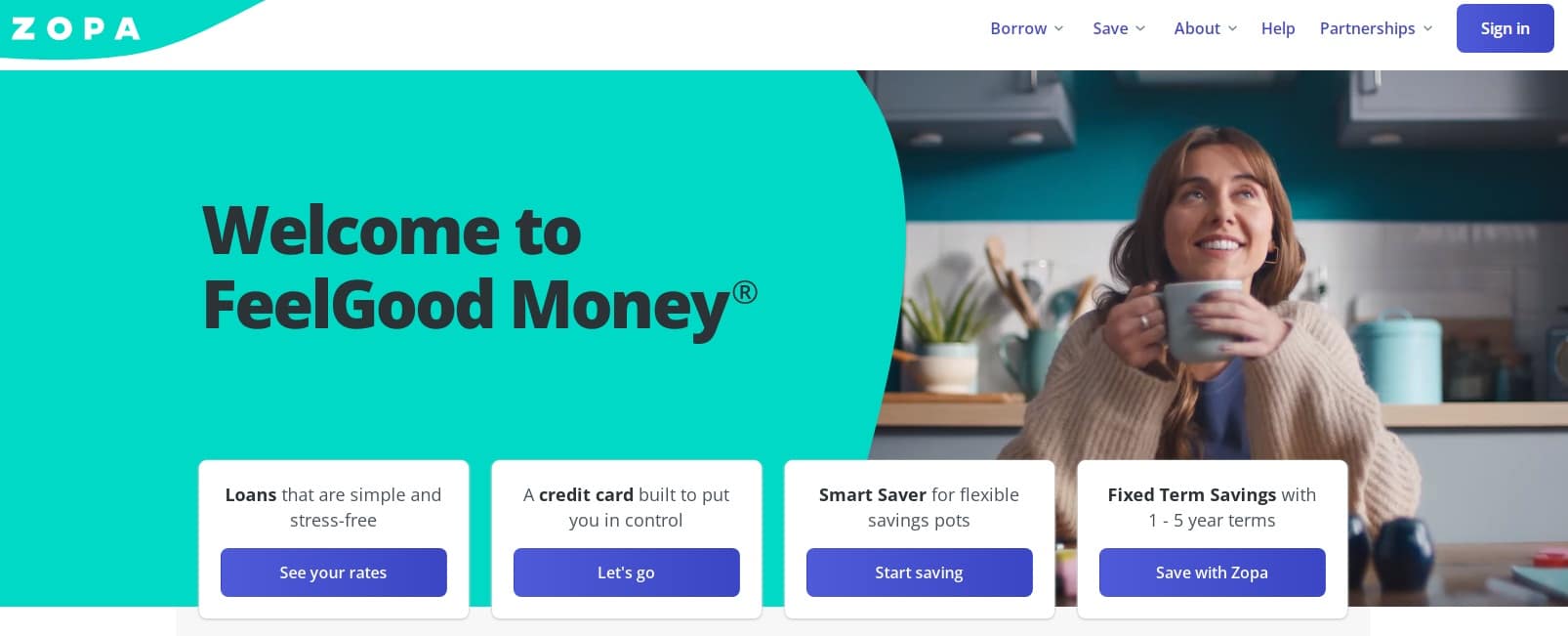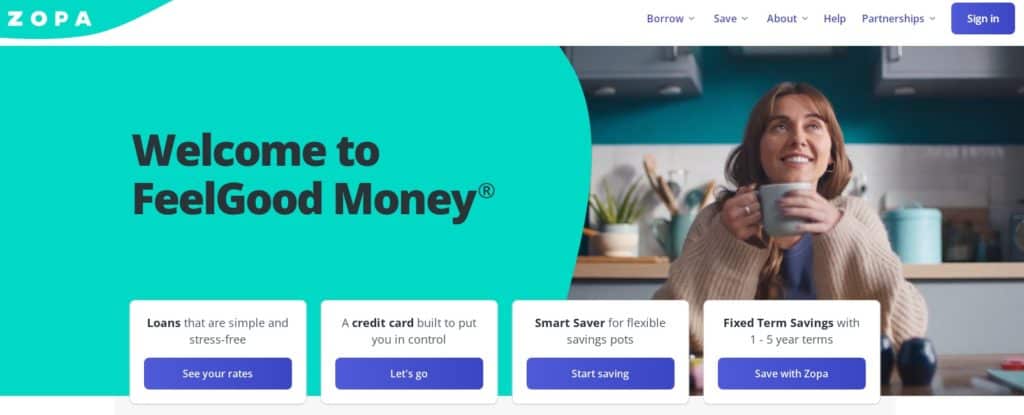 Zopa is the UK's online largest peer-to-peer (P2P) lender – and the first in the world, launched in 2005.
Their business model is based on smart contracts meaning they are matching lenders with borrowers online. By removing banks from the equation, both sides receive benefits, lenders are getting a higher rate of return (higher compared to saving interest), and borrowers because they get lower interest (compared to one from the bank).
Zopa's platform also ensures that there are no early repayment fees. Keep in mind that by using these crowdfunding platforms, your credit rating stays intact.
Funding Circle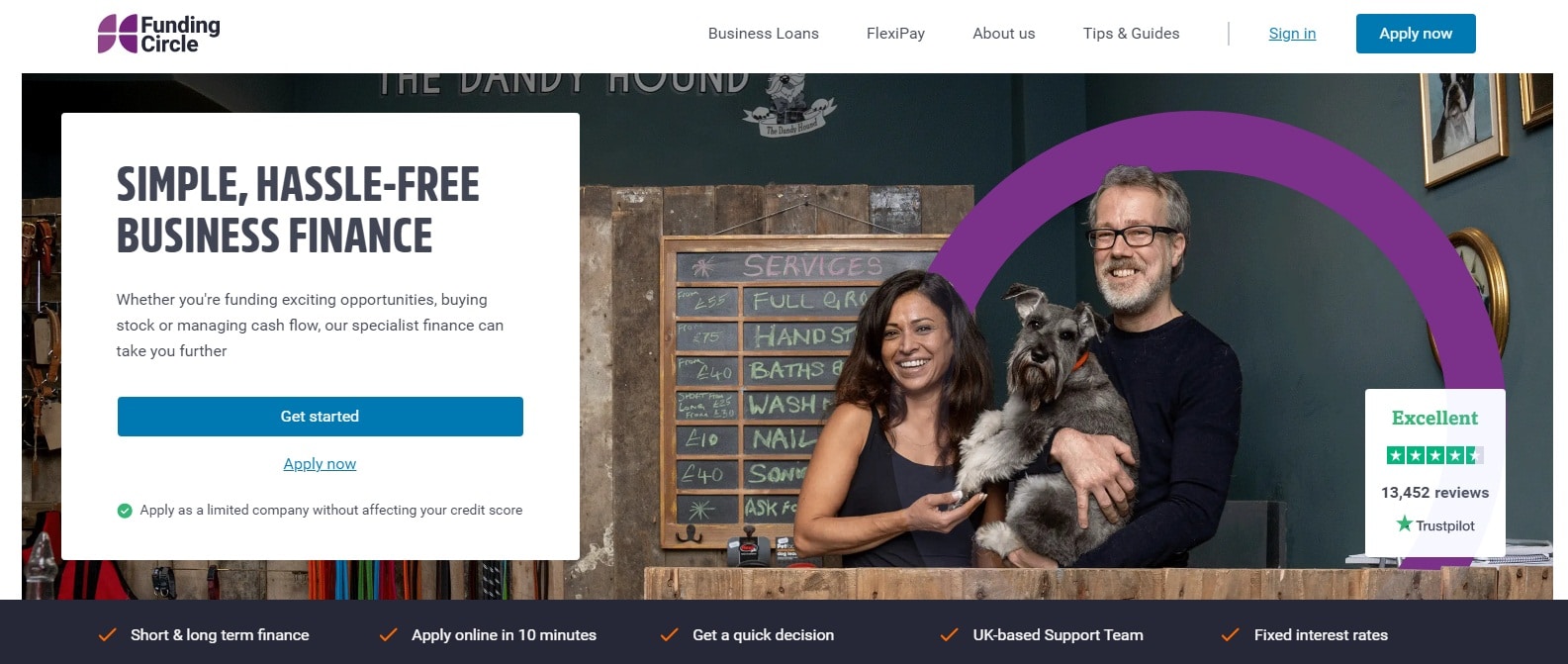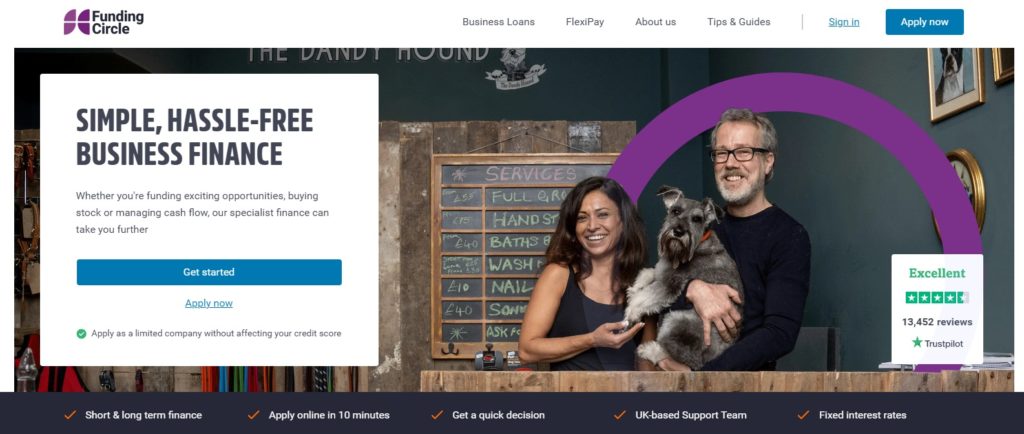 Another P2P crowdfunding platform is Funding Circle – and as an investor, you can lend your money directly to small businesses. 
This idea of connecting business owners and investors showed great results in the last decade.
They're now one of the world's leading platforms for small business crowdfunding UK lending – since 2010, they've raised around £250 million of equity capital.
Crowd for Angels


The Crowd for Angels is a UK-based crowdfunding and investment platform that provides a range of services to investors, entrepreneurs, and businesses.
The platform offers a variety of investment opportunities, including equity crowdfunding, loan-based crowdfunding, and venture capital investments. Investors can use the platform to invest in early-stage businesses, established companies, and venture capital funds.
They can also access a range of services including due diligence, portfolio management, tax advice, and legal advice.
Businesses Crowdfunding UK: Conclusion
All these businesses crowdfunding UK platforms we presented to you are among the best in the world. Lots of clients are using their services when it comes to giving and receiving funds.
Whether you are a startup looking for initial capital or an investor with a cash surplus ready for investment, your first step is to register on one of these crowdfunding platforms UK and search for suitable projects.
Even if you don't belong to these two groups, you can still check those websites and maybe be inspired to start something on your own.
Did you find our list of best crowdfunding platforms in the UK helpful? Is there anything you think we've missed out on?
Let us know in the comments below.