One of the industries that benefitted the most from the technological era is advertising. It embraced all the new channels for promotion, services, and initiatives. It is now a lot easier to serve proper ads to the right people by researching their behavior patterns.
One of the subcategories of advertising is charity advertising. Many people think that charities don't need advertising, but that is not exactly right. Charities need advertising as much as any other business. They cannot only rely on word of mouth and social events; they need to create advertisement campaigns and use any possible resource.
There are several advantages to using charity advertising where explaining the cause to a larger group of people and gaining much-needed volunteers and donors are the most important. That is why charities and non-profit organizations must use social networks and World Wide Web for their cause.
But how do charities advertise their goals and organizations? How can they send a message so strong others will include in their cause? How does a charity find its audience?
We will try to answer all these and any other questions you might have about running an advertisement for charity. We'll provide a detailed guide on the most important points of charity advertising.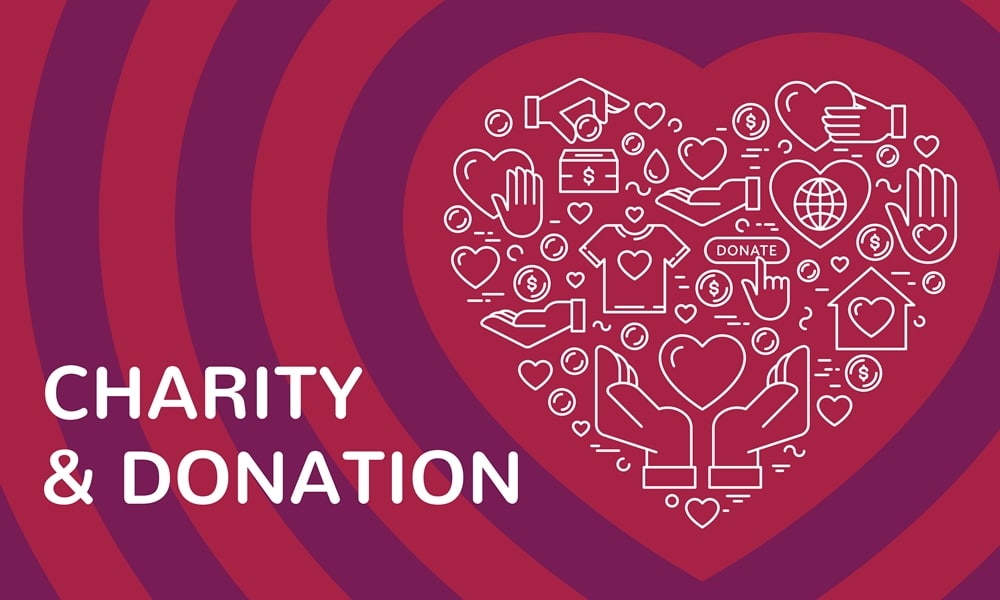 Charity advertising do's
Our first step is to see what the best practices are when it comes to charity advertising. We will start with the things you need to do if you want your strategy to be successful and reach a wide range of people.
Have a clear emotional message
Charity advertisements should have a clear emotional message that resonates with the target audience and encourages them to take action. The message should be uplifting and inspiring to create a sense of hope and optimism. You don't need to make people cry, just to understand what you are trying to achieve. The most effective charity ads use evocative storytelling, descriptive images, and a sense of importance.
Your ad should also focus on the good that the charity is doing and the impact it has on the lives of those it helps. Use real-life stories of the people included in your work, from staff, volunteers, and donors to the ones in need. The first impression is the most important, so it needs to be impactful.
Finally, the message should be motivating and provide a call to action, such as donating or volunteering.
Reach the proper audience
Just like fishing, if you want to catch the right fish, you need to have the required bait. The same works for advertising. If you want something from the people, you need to target the right group. You cannot just throw your message online and expect that will do the job.
The best way to reach the right audience for charity advertising is to use specific targeting methods. This includes targeting based on age, location, interests, and other demographic data. You can extract much of this data from the tools like Google Trends and Google Analytics.
Additionally, you can use targeted advertising platforms like Google Ads or Facebook Ads to reach the right people. You can also use influencers, email marketing, and other tactics to reach a larger audience.
You can plan your marketing campaign only if you successfully identified the right audience. After that, you can start creating content and plan on the timing for placing that content. If you pick the wrong audience, you will only lose money and won't accomplish anything.
Get your audience to see the impact of a donation
The people who are donating to your cause need to see where their money or effort went and what the result was. Give a real-life example that will show the impact of a donation to a charity by highlighting how the donation will directly help people in need.
Charity advertising should show that nonprofit organizations can exist only with the backing up of their members and that they are not financially independent. You need to create an atmosphere of urgency that will tell your potential donors you are counting on them to finish your current project.
Of course, you do not want to create the image you are begging or your charity is struggling to survive.
Instead, you should demonstrate how effective donations are and show statistics on how donations are helping to make a real difference in the world. By showing the tangible impact of donations, you can encourage your audience to give and make a difference.
Stick to a budget
Every advertising campaign has a limited amount of funds to be spent on ads. The same applies to charity advertising, so this is one more thing you need to consider when creating a campaign.
An implication of budget overrun won't be visible in the short term but will give you a lot of headaches in the later stages. You must be aware of how your money is spent when running the ad campaign on certain platforms (we will get into detail about it a bit later) so your budget doesn't dry up before people can even see your message.
Research different advertising methods to determine the most cost-effective approach. Utilize free or low-cost methods of advertising, such as social media, word of mouth, and local media outlets.
The most important aim of your campaign is to get your message seen, so visibility is the main factor of your campaigns. Consider the potential reach of each advertising method and always track results.
Determine your budget at the start of the campaign and stick to it at any moment. Allocate enough funds so you can run future campaigns.
Advertising charity don'ts
Send a message that can cause confusion
We already listed this as charity adverting do's, but we cannot emphasize enough how important is that your message be clear and simple. Your audience needs to be able to connect your message to your cause and to identify your charity with it.
Because there are many competitors, even within charities, you need to attract attention by using slogans that are consistent with the mission of your charity, and easy to understand for a wide array of people.
Your content will be displayed through several marketing channels, and people will see it multiple times, so it is very important that your message stays the same. If you preserve consistency and simplicity, you will more likely get what you want from your marketing strategy.
By bombarding your audience with too much information, you're creating a scenario where none of it sticks. Reusing content isn't a mistake as people already connected your message with the scenery you built. And now they just need a bit of improvement, not the complete redesign or complex explanations.
Ignore your successes
Many charities fall into a trap when creating charity advertising. They create a negative message instead of an optimistic one and lose many potential donors and volunteers. Even if you are in great need of support, you cannot downplay what you've done.
You need to show people how successful your previous work was. When they see how impactful your charity was, that positivity will be much inspiring to them. That can be a decisive factor for someone to get involved. Most people would like to see where donations go and what your charity can do with them.
People want to feel they're making a difference when they donate to or work with a charity, so don't be afraid to create marketing content that leads them directly through how they help.
It is proven that positive imagery included in the campaign inspired people to act, so picturing a hopeless situation can have the opposite effect and leave them out of everything.
Neglect your website
Your website is a window to your charity people will use to explore your mission, vision, and goals. It is the best place (besides social networks) to communicate with potential members.
It is also a primary spot visited by anyone looking to donate money or services to your charity, so you must make it appealing as you can. And keep it updated, so you don't look sloppy.
Some of the key elements your website needs to have are a phone number and email address for contact, a donation page for potential patrons (that need to be easy to use, so you don't make the donation process frustrating), real-life experiences of people you've helped with pictures and infographics showing all that have been done since the start of charity.
Let your website speak your story in a visually appealing manner and ensure that fulfills all technical requirements.
On the technical side, make sure your website is:
Optimized for search engines (Google, Bing) – use optimized images, metadata, and proper keywords.
Responsive – the same content is accessible from desktop and mobile in the right view.
Fast – pages should load in less than three seconds (this is a very important ranking factor).
Easy to navigate (create a schema where all pages are interlinked, and you can access any page in just two or three clicks/taps).
On the creative part of your site, you will need:
Immersive content that will bring you feedback from readers (it also needs to be informative).
Design that is visually appealing, but doesn't distract users from content.
Clear CTA (call-to-action) buttons, placed on the most prominent places on the website.
Visual elements, like high-res photographs, videos, carousels, and infographics.
Underestimate the power of PR
A well-planned PR campaign can be very impactful. The PR campaign is probably the best way of reaching new people that are unavailable to you through usual marketing channels (social media, email outreach, or paid ads). You can use the publication to position yourself as an expert on a topic and create a whitepaper where you can include studies backed up with interviews and all that makes it visually appealing with effective pictures and infographics.
Your main focus needs to be on getting media attention so your content will be seen by a vast readership. Also, if many of the high-rating sites publish your PR article or whitepaper, you will greatly improve the rating of your website. That will be a signal for search engines to push your content up.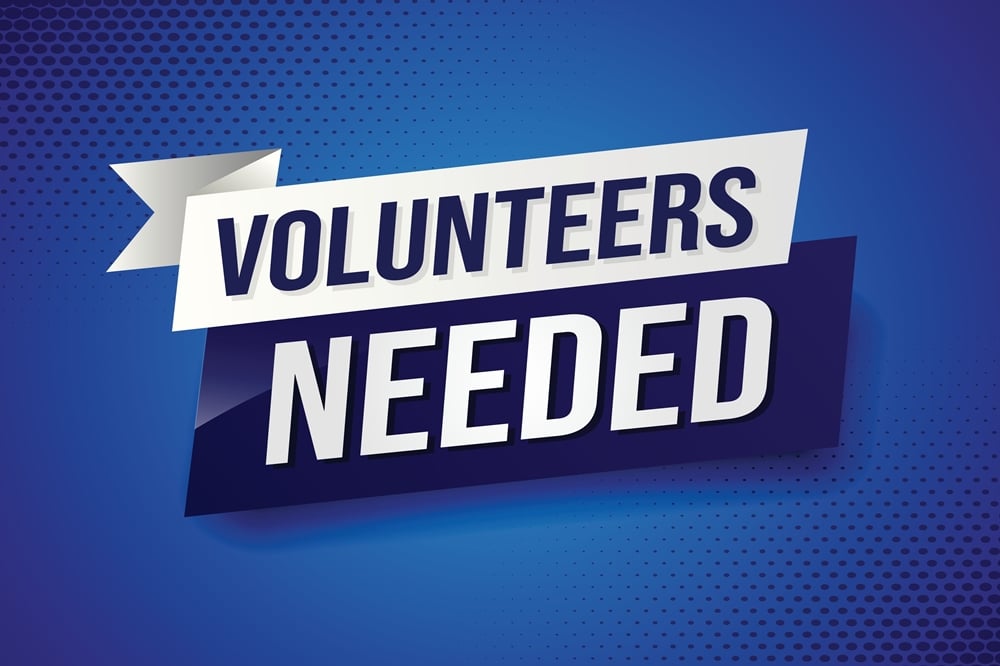 Which charity advertising mediums can I use?
If you are just starting with charity advertising, the good news is there many different mediums you can use to spread your message to people.
We will start with the most familiar methods used by every nonprofit organization.
Traditional broadcast media
You'll call us old-fashioned, but this advertising channel still works. With traditional media, you will get immediate reach. It allows for a message to be disseminated quickly and to a wide audience.
You will also gain much-needed flexibility because traditional media can be used for a variety of marketing tactics. It can be used to reach a targeted demographic or to reach a wide audience with a single message. Most people still adopt new brands through traditional media, so it can be a great way to build brand recognition and trust. This can lead to higher sales and customer loyalty.
Traditional broadcast media is still the best way to connect with an older audience who are more likely to donate to your cause.
The downside of traditional media is high costs in the beginning, so you need to carefully plan your budget and allocate funds to other channels as well.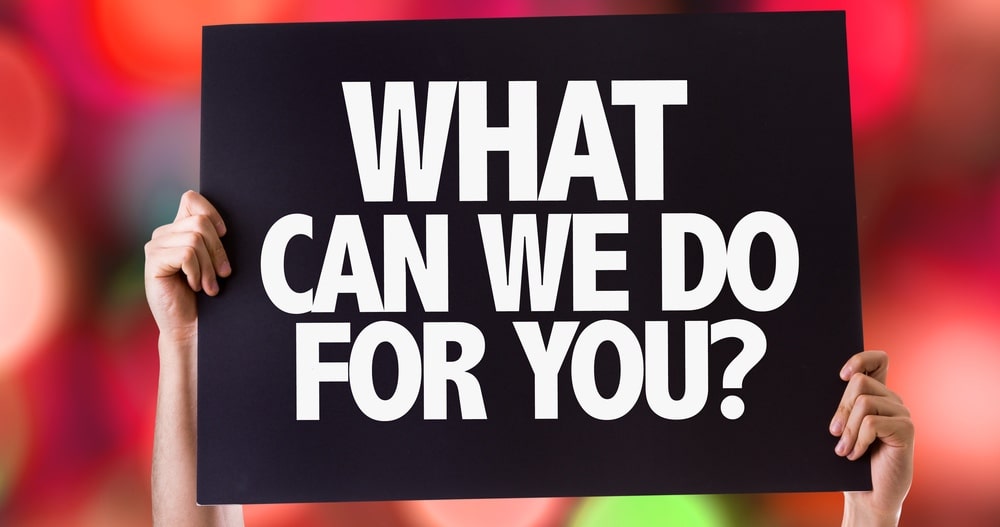 Social media
After presenting a channel for attracting an older audience, the next one is for younger generations.
Social media is a powerful tool for promoting charitable causes. Charities can use various platforms such as Facebook, Twitter, LinkedIn, and Instagram to reach potential donors and spread awareness about their cause.
They can create ads targeting specific audiences, post regular updates about the charity's work, host live fundraising events, and set up donation pages. They can also use social media to engage with donors and volunteers, share stories of those they have helped, and post inspirational messages and quotes.
Social media gives charities the opportunity to increase their reach and visibility to a large audience, engage with supporters, and build relationships with potential donors.
Either way, social media should be the center of any modern charity advertising strategy.
Email marketing
Email marketing was an impactful strategy before the appearance of social networks, so it is a bit outdated now. But, it can still be an effective tool for charities to reach a wide audience of potential donors.
Email marketing can be used to promote fundraising campaigns, announce upcoming events, and share stories of the charity's impact. By providing useful and engaging content, charities can engage donors and encourage them to support their cause.
When reaching your donors, if you don't want your emails to finish in spam, you need to offer them something of value, such as exclusive content, discounts, or other perks.
Use your email campaigns to build relationships and trust with donors. Share stories of your charity's successes and how donors can help make a difference. Segment your email list by interests and preferences, and tailor your messages accordingly.
Charity advertising is so often about being hit with the same message over and over again, and a new email in their inbox every week might be the best way to finally break through to someone.
New media channels
The technology era brought us new ways to reach people all good advertising strategies need to exploit because they are cheap, easy to use, and effective. When we are talking about new media channels, the first ones that come to our mind are podcasts, blogs, and email newsletters.
Remember, these are just supporting channels because their reach is very limited, so you need to mix them with the previously mentioned method. You can find already established podcasts and blogs and ask them to spread your message (free of charge or when you pay them).
If there are no such channels that resonate with your work, you can start your own podcast and blog. For the blog, just add a new page to your website and start publishing SEO-written texts and real-life experiences.
As for podcasts, you will need to invest some money in equipment, but it will be worth your time and money.
Here are several more tips for mediums you choose for charity advertising:
Your messages need to be consistent across all channels. If you use different imagery, language, tone, and calls to action, you will confuse your audience and dilute your main message.
Target the right audience with every platform you use.
Building relationships with an audience takes time. Whatever you start you need to be ready to commit your time to reach out to the people.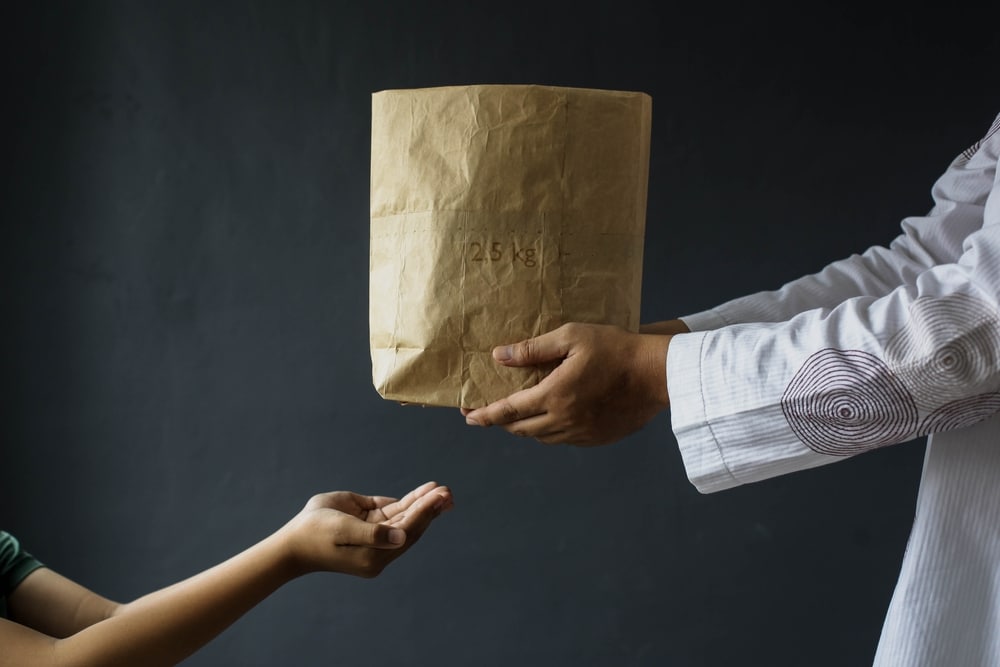 How do charities advertise for free (or cheap)?
You will surely want to have a perfect advertisement for a charity you run, but you will be limited by the budget. What to do when you don't have too much to spend?
Here are several things you can do to significantly cut costs and get your message out there without blowing your budget.
Get involved with local and relevant communities
Social media is a brilliant community-building tool for charity advertising that won't cost you almost anything.
You can reach out to local businesses and ask if they would be interested in sponsoring a charity event or donating funds to the charity. Connect with other non-profits, local government agencies, and community organizations to collaborate on projects and events that benefit the community. Work with local schools to create volunteer opportunities for students and staff.
Utilize social media to engage with local communities and spread the word about the charity's work.
All these strategies spread your message directly, and you should dedicate some time to building these relationships.
Work with micro-influencers
Micro-influencers are a great cost-effective way of doing something similar, but on a larger scale.
When working with micro-influencers, charities should establish clear objectives and goals for their campaigns. They should also create a budget for the campaign and communicate it to the influencer. Additionally, charities should provide the influencer with the necessary materials, such as product images, copy, hashtags, and other relevant information. Finally, charities should monitor the campaign to ensure that the influencer is delivering on the goals set for the campaign.
Micro-influencers give your content an authoritative and trustworthy voice that can be used to appeal to a usually much younger and more eager audience. When choosing an influencer ensure that it is aligned with the cause your charity promotes.
Utilizing your existing audience
If you already have an existing audience, you can use that to your advantage by utilizing it to help spread awareness about your charity. You can do this by creating content specifically tailored to your audience, engaging with them on social media, and encouraging them to share content with their networks.
Reuse content
Your content is in your ownership, so you are free to use it whenever possible.
If you have an informational and engaging infographic, blog post, or video, don't think it's over and done when you post it on just one social platform – spread it around the web for as long as it's relevant.
There are millions of new content on social media every day, and it is very easy to assume that your content won't be visible as much as you want. That is why you need to increase its presence by posting it across multiple social networks and reposting it when you find it suitable.
What are the benefits of charity advertising? 
If we want to sum it up in a few words, these are the main benefits of charity advertising: increased awareness, increased donations, increased brand recognition, increased media coverage, and increased engagement.
Charity advertising is a great tool to help increase public awareness of the cause or organization in question, leading to both short-term and long-term donations. By increasing public awareness, charity advertising can lead to increased support for your cause.
Without advertising, there are only so many places a charity can find a place to present its goals.
Now you're all set to start advertising for your charity.