The number of podcasts being released — and people listening to them — is growing rapidly every day. But is it worth starting a podcast for your non-profit organisation?
Podcasts can offer a great way to engage and connect with an audience, and unlike other forms of content such as video and blogs, they don't always require someone's undivided attention. One of the main advantages of podcasts is that people can listen to them while they do something else — whether that's on their daily commute, at the gym, or while they're doing some housework. 
But how easy is it to reach your target audience? Can you stand out from the competition — and there is a lot — and make your podcast really shine? And can you even make money from a podcast? 
Here, we take a look at some of the advantages and disadvantages of podcasts, and how you can go about starting one. 
Is it worth it to start a podcast?
Before you pick up your recording equipment and tell everyone you know that you're starting a podcast, you need to establish whether a podcast is the right move for you, and what it can actually bring to your non-profit.
Weighing up the pros and cons of starting a podcast will help you to decide whether it's a valuable venture for your non-profit or not. So, is it worth starting a podcast?
The benefits of starting a podcast
Here are the main benefits of starting a podcast for your non-profit:
It's easy to get started
When you're looking at new marketing channels and different ways to engage with your audience, then you might be considering video content, but videos require a lot more equipment, skills, and money to create than a podcast. 
To start producing a podcast, you just need a microphone and some editing equipment or a free podcasting app. You won't need any professional help or advice and there are plenty of guides to help you out. 
You can spread awareness of your non-profit
While podcasts are incredibly popular, they are still a lot newer than other channels such as blogging or YouTube. There are plenty of people looking for something new to listen to, so you'll be able to find your own audience and raise awareness of your non-profit.   
It's also a good way to connect with experts and influential people in the industry you are covering. You'll be able to interview them or feature their work and create a network of people who are likely to be invested in your podcast and share it with others. 
It can be a great way to raise money 
As your audience grows you'll be able to start raising money for your charity through affiliate marketing, advertising and sponsorship. 
If the question you want an answer to is 'is it worth starting a podcast?', then this is one of the best reasons. 
You can repurpose your existing content
If you're already producing blog content, articles, and industry updates then this is a perfect starting point for your podcast. 
Podcasts don't have to be full of brand new content — you can provide the same information in a different format that allows people to take it in while they are doing something else. This can both solidify your relationship with your existing followers and help you to reach a new audience.
Links to your website 
Once you've established your podcast you'll probably be invited to collaborate with or speak on other podcasts — lots of podcast creators star as guests on podcasts in similar niches.
Each time you are featured in a podcast, you'll be raising awareness of your own podcast and non-profit, as well as being able to get a link back to your non-profit's website, which will help improve your search engine rankings. 
… And the disadvantages
Of course, there are disadvantages to beginning a podcast too. If you're wondering 'should I start a podcast?' then here are some downsides to be aware of:
You need to have something unique to say
While starting a podcast is straightforward, it isn't quite as easy as just grabbing a microphone and recording. 
To make a successful podcast you really need something important, interesting, or insightful to talk about and it needs to be unique. Competition is high — in the past two years alone, the number of podcast episodes has jumped from 550,000 to over 30 million as of April 2020. 
Plus you need a confident and charismatic speaker to do it. You don't want to spend hours editing out mistakes and awkward silences, and nobody is going to listen to a podcast that rambles on for an hour without really saying anything. 
Will it reach your target audience? 
If you're wondering is it worth it to start a podcast, you need to look at your goals and the audience you're trying to target. 
Podcasts aren't going to be an appropriate form of content for all non-profits — you need to really assess what you can talk about, what insights you can share, and whether it's going to be beneficial to your organisation.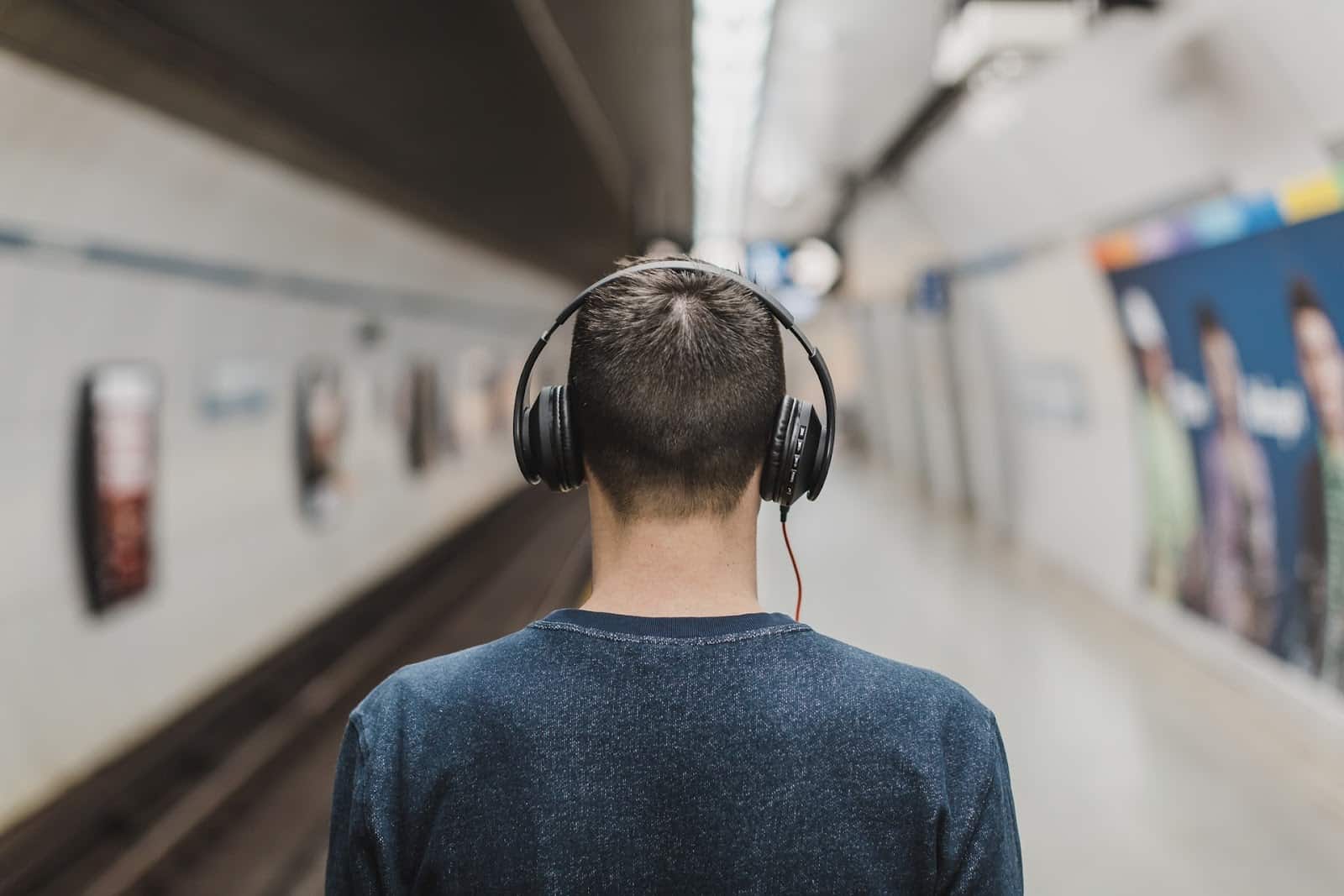 Image: Image By PlayTheTunes
Podcasts need to be regular  
If you can't commit to producing a podcast regularly then it's probably not worthwhile starting one. To build up an audience you need to reliably post new episodes on a regular basis. And planning, recording, editing, and uploading your podcasts will take up a considerable amount of time. 
It's okay if you can't post one every week, but you do need to set a realistic schedule of at least once a month so that your listeners know when to expect the next episode. 
You won't make money quickly
Building up an audience for a podcast can take a long time and a lot of consistent effort. It could be an effective way of raising awareness of your non-profit cause, but it's not a quick and easy fundraising strategy. Podcasts are a long term investment and it could be months or years before you're able to monetise it. 
Blog vs podcast: which is better?
Podcasts and blogs both require a lot of effort and rely on you to produce regular content to see any benefits. However, podcasts are much more dependent on one or two people and their ability to speak confidently and engage with an audience. 
If you set up a blog for your non-profit, anyone within the organisation can write posts; you don't necessarily have to have one person dedicated to writing your blog content. 
But when you start up a podcast you'll probably have to choose one person to be the voice of your non-profit. Other people can contribute topics and content but you'll mostly have one or two people presenting the podcast. 
Podcasts are also limited to audio, while a blog also allows you to include visual elements like photos, videos, and even infographics. 
However, blog posts require more attention from your audience — they need to take time out of their schedule to read a post, while they can listen to a podcast in the background. 
In terms of SEO, blogs are great for improving your organic search ranking and bringing traffic to your non-profit's website, if they're focused on keywords. 
It's a bit harder to optimise a podcast for search, but it is possible. If you can provide a transcript of your podcast so that it appears in search results for relevant keywords, and you can include links in the description to your website, then you can both help raise awareness and drive traffic. 
The best way to decide whether your non-profit should focus on blogging or if it's worth starting a podcast is to review your strengths and skill sets, the goals you are trying to achieve with your content marketing, and what your target audience is most likely to engage with. 
The best way to start a podcast
It's pretty easy to start a podcast but these are the key steps you should follow: 
The basic equipment
You can start a podcast using the built-in microphones on your computer or smartphone, but if you have a bit of money to spend then it's worthwhile investing in a decent USB microphone.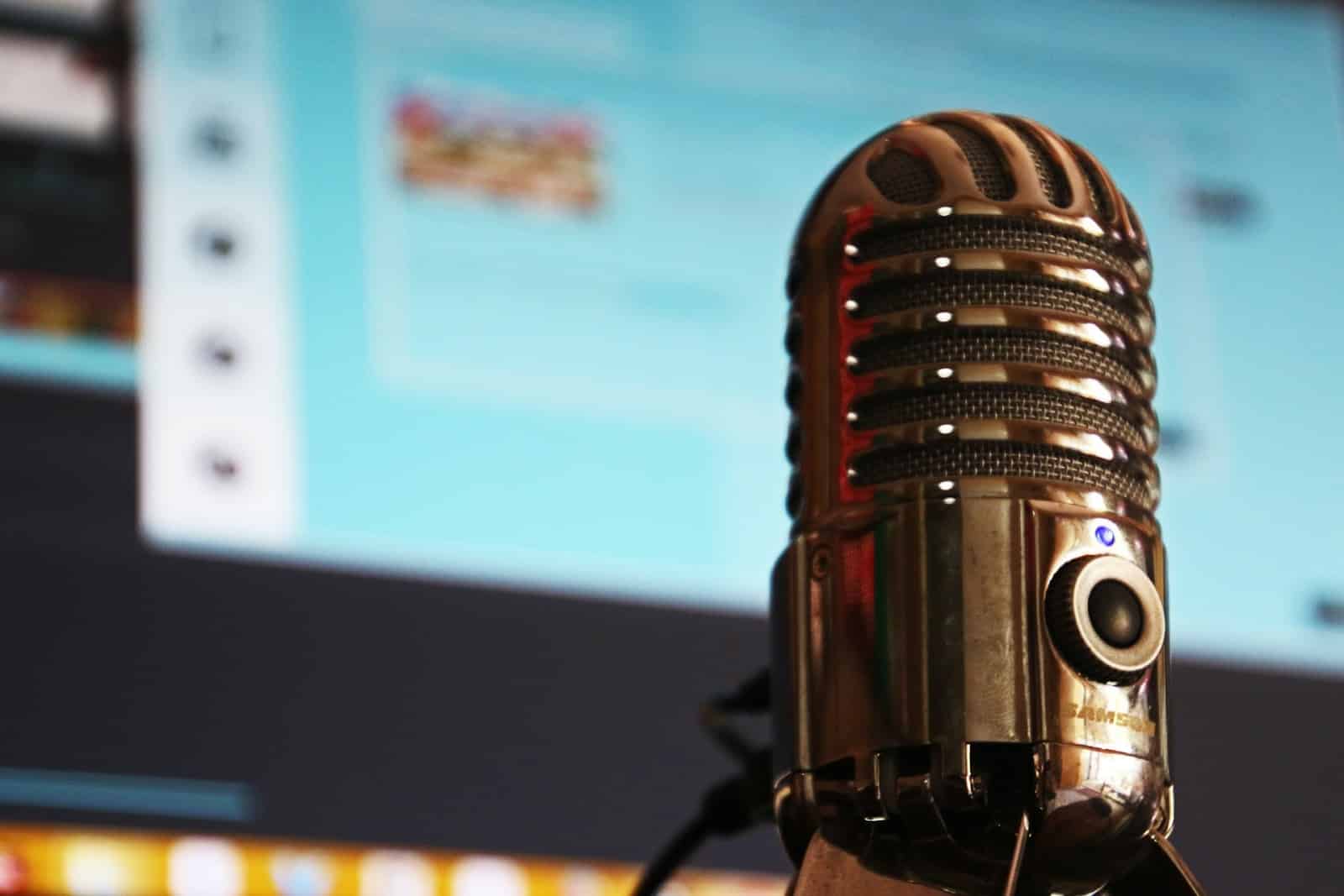 Image: Pexels 
Podcast hosting
The next step is to choose a platform to host your podcast on. There are lots of different podcast hosting sites but you should look for good streaming controls, reliability and a reasonable pricing plan so that you don't have to worry about how much storing episodes is going to cost. 
Choose a topic, a name and a cover image
The topic for your podcast is probably going to be related to your non-profit, but it's a good idea to fully outline exactly what you're going to cover in it. Will it focus on the work you're doing, the cause you are working for, talking to others in the same area, or a bit of everything? 
This will also help you to come up with a name for your podcast. Once you have a name, you need to create a cover image for your podcast that will help it really stand out.
Plan your episodes
You need to consider how long you want your episodes to be. There's no definitive right or wrong answer for how long a podcast should be — aiming for over 15 minutes and under an hour is a good starting point. You don't want it to be so short that your listeners don't feel like they're getting any value from your podcast, but you also don't want them to lose interest listening to you rambling on about nothing for nearly two hours.
Once you've been going for a while, you'll settle into a rhythm — and you'll be able to gather feedback from your listeners as you develop the show. 
It's also a good idea to plan out what your episodes will cover in advance so you know what content you need to get together, any guests you need to invite onto the show, and so that you can come up with a title for each one.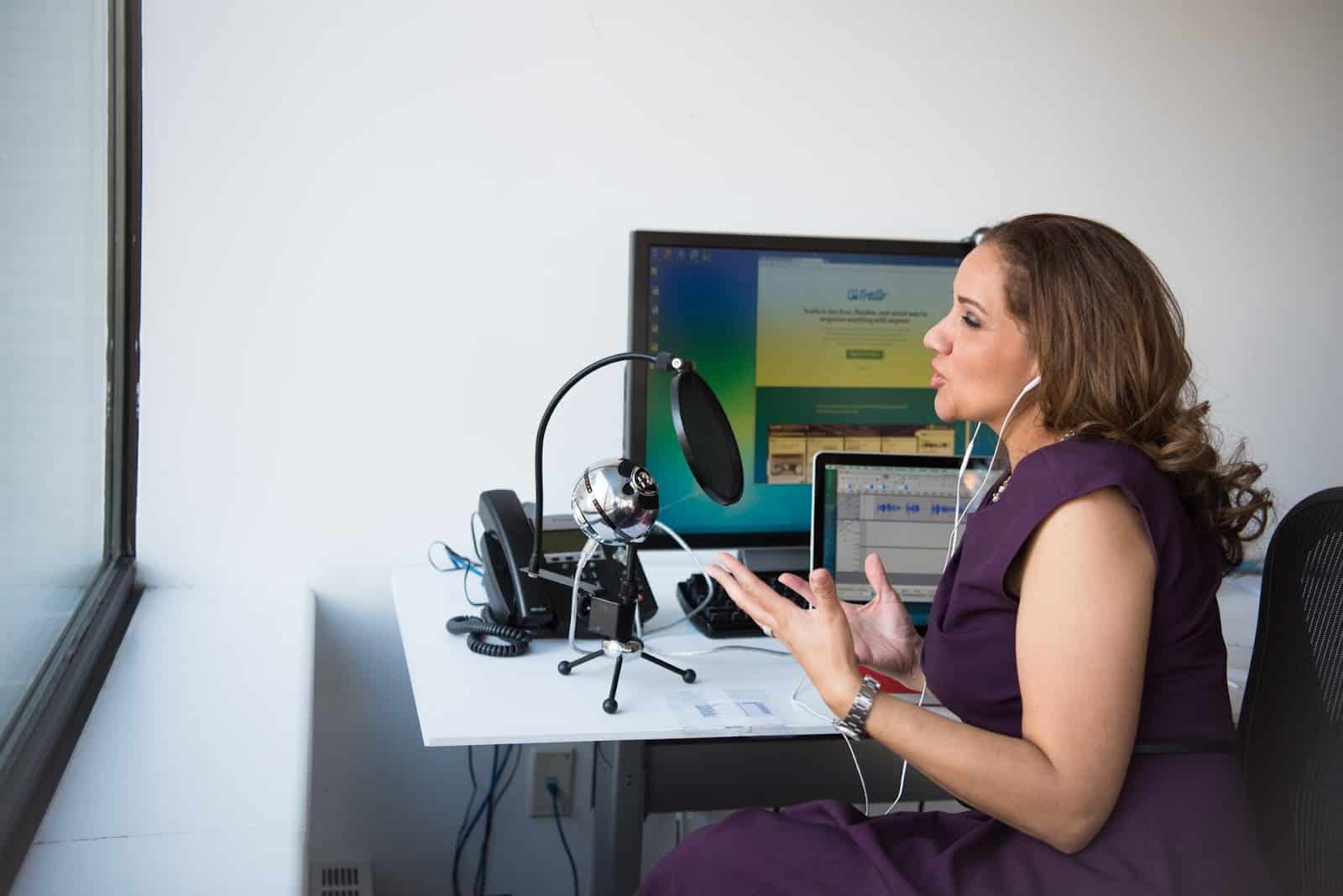 Image: Pexels 
Edit your recordings 
Before uploading any podcasts you need to edit the audio into a coherent episode without any mistakes and add in music that you might want to include. You might want to add in introductions and an outro, or shout-outs to any sponsors. 
Upload and submit to directories
Once you've uploaded your podcast episode to a hosting platform, you then need to submit it to various directories such as Apple Podcasts, Spotify, and Google Podcasts. This is where listeners will find your podcast, subscribe, and download episodes.  
How to make your podcast a success
Recording and uploading your podcast is just the first step — to find listeners and grow your audience, you need to spend time promoting and refining it. 
Promote your podcast everywhere
Set up a specific page or section on your website for your podcast that links to the episodes and includes links for sharing on social media. 
Make sure you promote each episode on your non-profit's social media channels and talk about it in your email marketing. 
Use analytics to learn what works
To grow your podcast you need to have a good idea of what really engages your audience. 
Look at your analytics and look at what gets the most downloads — is it your longer episodes, specific topics, or guest interviews? 
Conclusion: should I start a podcast?
If you're still undecided about whether it is worthwhile starting a podcast, then it's important to consider the overall goals and marketing strategy of your non-profit, as well as your target audience and the content you are able to provide. 
To get some real insights into whether you should start a podcast, try talking to people in your network — volunteers, contributors and supporters. 
If you have someone in your non-profit with the confidence to host a podcast, and the skills to record and edit audio, then it could be an effective way to connect with your audience and raise awareness. 
But if it's going to require a lot of learning, and take up valuable time and resources, and you need a quicker return on investment, then there are probably other content marketing strategies better suited.