When you are just starting your new business, you are overwhelmed by the immense amount of information you receive. It is very difficult to filter the right ones that are useful for your business. To identify info that can help your startup, you need the proper tools and sources. One of the channels we can recommend for you is listening to podcasts for solopreneurs. 
We researched what are the best podcasts for solopreneurs you can listen to and found several that give very valuable info for starting your business. So, we created a list of the six best podcasts for entrepreneurs.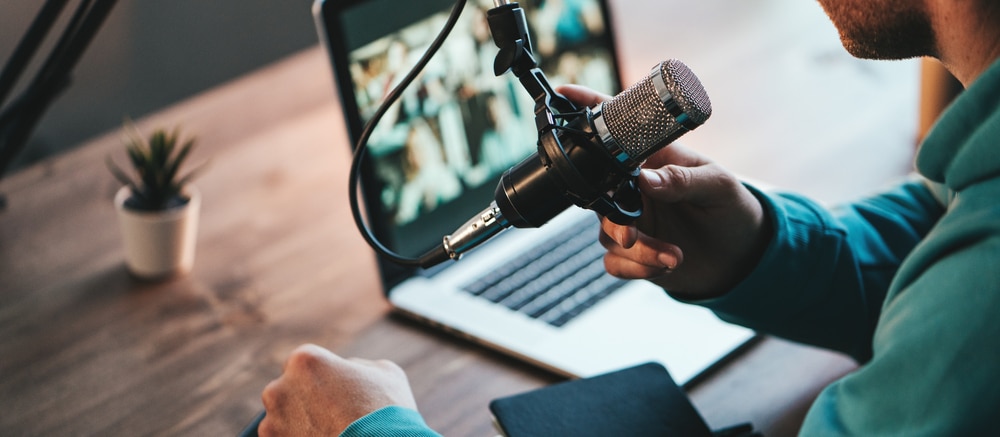 1. The Joe Rogan Experience
Despite all the controversy surrounding Joe Rogan's podcast, this is probably the best choice for you to start. Rogan's podcast isn't for solopreneurs specifically, because he is covering various topics from everyday life. But, in podcasts where he is talking about businesses and startups, you will find a lot of valuable pieces of advice.
In those podcast episodes, Joe Rogan usually invites entrepreneurs and solopreneurs guests who are doing well and are willing to share their business tips and tricks with a vast audience. During the conversation with Joe, they reveal a lot about their lifestyle, and how they started and fought off any difficulties they faced when their business was at the beginning.
Real-life experiences with examples are the best method of learning. You will hear testimonials of people who faced problems on their professional journey as entrepreneurs and solopreneurs and how they managed to overcome them. With that knowledge, you will be better prepared for the obstacles awaiting you.
The Joe Rogan Experience is an extremely entertaining podcast, and if you love straight-to-the-point approach and witty humor, you will love every second of his broadcast.
2. How I Built This with Guy Raz
A lot of people online recommend this podcast for solopreneurs. The main advantage of How I Built This podcast is its stories that are engaging and relatable.
In every episode, Guy Raz interviews some of the best-known solopreneurs in the world. They are sharing insights about their businesses and the market as a whole. People who listen to this podcast will hear a lot of success stories about creating and maintaining a brand, innovation, and leadership.
Guy Raz is a very experienced host and will ask any question he finds important for his listeners to hear. Sometimes he will provoke his guests to reveal more than they intended to. He insists to get to the bottom of what being an entrepreneur means and how to overcome obstacles they are facing along the way.
Every episode is carefully planned and recorded to give you the inspiration and motivation needed for your businesses. There are several episodes new business owners should start with, like ones about Canva, Kodiak Cakes, or Tim Ferris (who has his podcast for entrepreneurs).
3. Being Boss
Being Boss is a podcast that teaches you how to be a successful solopreneur and how to find and implement the best business strategies. The main focus of this podcast is topics about the entrepreneurial mindset and work-life balance.
Just like in previously mentioned podcasts for solopreneurs, in Being Boss you will hear real-life experiences from professionals who successfully established their own brands. They will talk about their road to success and give tips on how to grow your business.
This podcast can be great for solopreneurs currently stagnating and don't know how to bring their business to the next level. Being Boss inspires you to help you take your business to the next level, and to push it further than it's ever been.
If you are into the e-commerce business, you can hear a lot of valuable ideas because entrepreneurs from that niche are frequent guests on this podcast.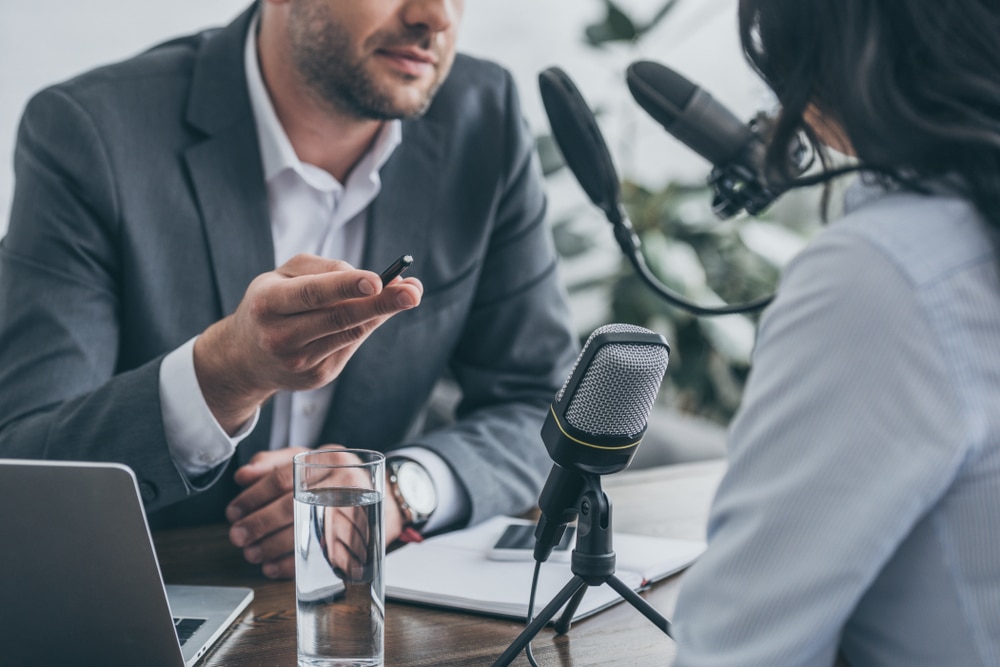 4. Love Your Work
One of the best podcasts for solopreneurs is Love Your Work, hosted by David Kadavy, author of three bestselling books for entrepreneurs and managers. People are delighted with his podcast because, in every episode, he reveals some amazing hacks for entrepreneurs you don't have an opportunity to hear elsewhere.
His conversations usually focus on creativity, from which emerges productivity. With a combination of those two factors, you can make a breakthrough with your startup.
Love Your Work podcast is full of inspirational stories that can tell you what the next step for your business will be. Also, you will be pointed out the right way that will make your business thrive.
You can accept this podcast as a mentorship program for entrepreneurs and solopreneurs because it covers all the important topics regarding starting your own company. After listening to David Kadavy, you will have the right tools to help you grow your business.
5. The GaryVee Audio Experience
The GaryVee Audio Experience is a podcast hosted by entrepreneur, investor, and internet personality Gary Vaynerchuk. He is one of the most famous people in the entrepreneur and solopreneur space. The podcast covers a wide range of topics related to business, marketing, social media, and entrepreneurship.
Gary is a motivational speaker, and you can count on his support and inspiration whenever you suffer from burnout or feel helpless. Through the podcast, Gary shares his experiences and insights on various topics, including marketing trends, building a personal brand, business strategies, and leadership. He also interviews various guests, including business leaders, entrepreneurs, and celebrities, to provide different perspectives and insights.
Some people criticize Gary because he swears a lot, and if that bothers you, stay away from his podcast. But, if you accept his swearing as a part of the complete user experience, The GaryVee Audio Experience will reward you with many valuable pieces of information to grow your business. The best thing about this podcast is that there are a lot of actionable tools you can use.
6. Screw The Nine To Five Podcast
One of the podcasts for solopreneurs that is around for more than a decade, Screw The Nine To Five Podcast has several hundred episodes so far. As the title says, it is meant for solopreneurs and entrepreneurs whose businesses are without the constraints of the everyday working schedule.
It is hosted by Jill and Josh Stanton. Screw The Nine To Five Podcast teaches you what entrepreneurship and solopreneurship mean. It tells a story behind the business and shares the vision of other great solopreneurs.
The podcast focuses on helping entrepreneurs build and grow their online businesses by sharing actionable tips and strategies. The hosts also share their own experiences and insights as online business owners.
Some of the topics covered on the podcast include online marketing, sales funnels, email marketing, social media, and business mindset. The podcast is known for its conversational and entertaining style and is a great resource for anyone looking to start or grow an online business.
Just like GaryVee's podcast, this one is not for everyone. It contains a lot of mature language and controversial topics. If that doesn't bother you, you will surely enjoy this podcast.
The best podcasts for solopreneurs: conclusion
Podcasts are an excellent source of ideas, inspiration, motivation, and perspective for entrepreneurs and solopreneurs. If you can make time from your busy schedule to listen to one (or all six) of these podcasts for solopreneurs, you will be rewarded with great tips to drive your business forward.