Each month, our site presents one of the noblest charities that are doing great work to support new entrepreneurs through training, coaching, or microfinance. Among our goals is promoting organizations that foster entrepreneurship as a means of fighting poverty, oppression, and social inequality.
Micro and small businesses are the foundation of countries' economies and the only proper way for people to overcome poverty. Entrepreneurs and their influence on the local community are the main flywheels of the fight against social injustice.
In this article, we will list some of our favorite entrepreneurial charities that are dedicated to helping entrepreneurs and startups around the world.
1. The New Entrepreneurs Foundation (NEF)
NEF is a UK-based charity founded in 2010 by Oliver Pawle, a former chairman of the British Venture Capital Association. The primary mission of this charity is to identify, support, and mentor promising young entrepreneurs to help them build successful businesses.
Among other things, NEF is offering aspiring entrepreneurs the following:
Paid work placements
Mentorship from experienced entrepreneurs
Giving access to monthly speaker and networking events
Access to workshops and networking events
The ultimate goal of this charity is to raise a generation of entrepreneurs who will take society forward. By offering a combination of education, real-world experience, and support, NEF will give a much-needed boost to the UK economy and, consequently, to the prosperity of the whole world.
If you like what you heard of their cause, you can donate to The New Entrepreneurs Foundation by visiting this LINK.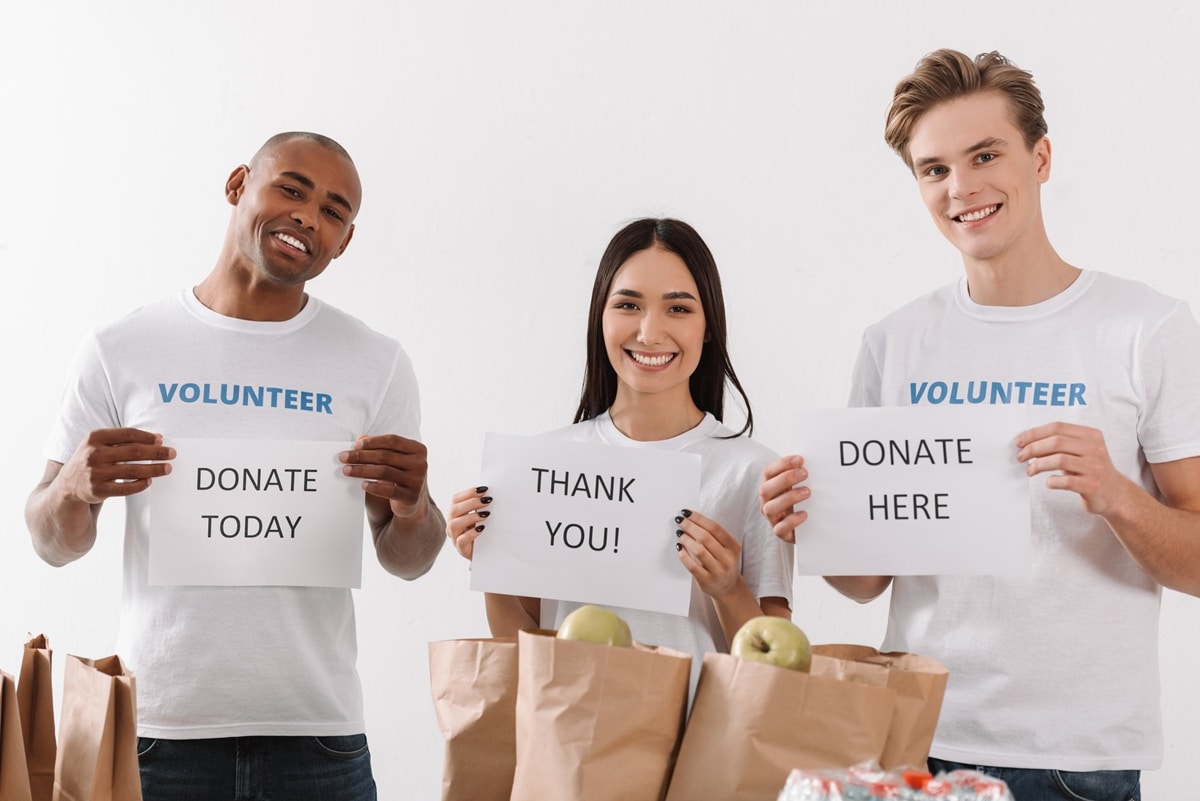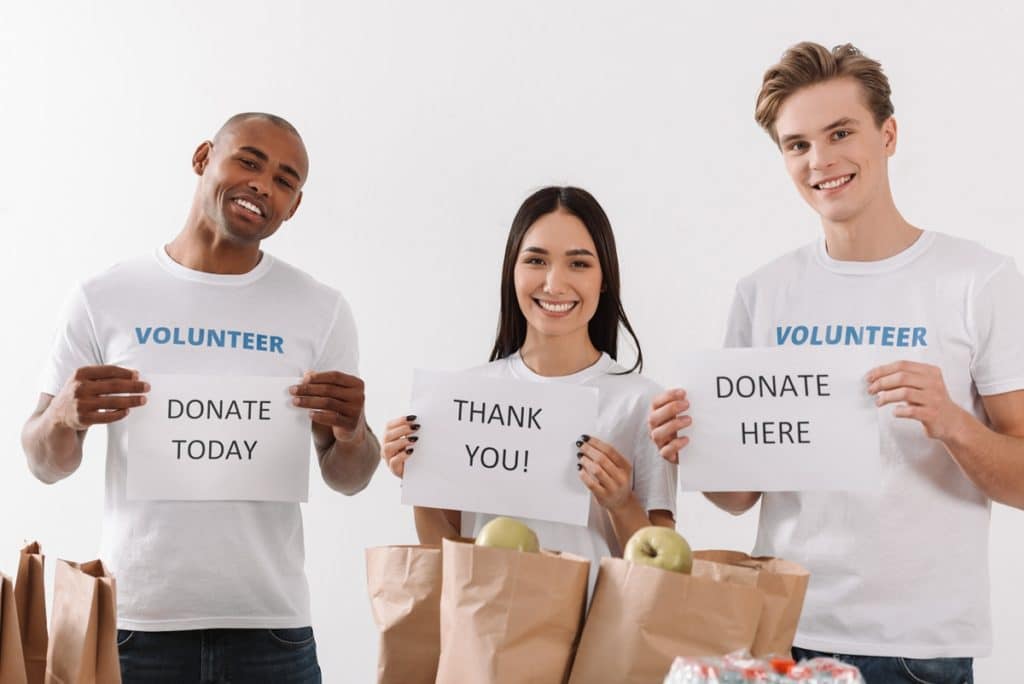 2. Opportunity International
Opportunity International is one of the older entrepreneurial charities. Being around for over half a century (formed in 1971), this charity helped millions of people achieve their dreams.
Opportunity International operates in over 20 developing countries and provides funds and training to the poorest members of society. The organization's primary focus is microfinance, which involves providing small loans, savings accounts, insurance, and other financial services to entrepreneurs and individuals without access to traditional banking systems.
Besides providing financial support, Opportunity International also back up small business owners when creating business plans or when they need to create various reports for their stakeholders.
As you can see, this is probably the best microfinance charity in the world, because it offers a whole package of startup services to millions of entrepreneurs all over the world. If you want to become a donor to this terrific charity, you can do that today – here.
3. The Centre For African Entrepreneurship
Although it has the word "Africa" in its title, this charity isn't based on the African continent but in Swansea, Wales. But, the main goal of this entrepreneurial charity is to help African startups overcome the barriers they face. There are three main ways the Centre For African Entrepreneurship (CAE) does this:
Presenting opportunities for starting new businesses among people in the rural areas of Africa
Supporting migrants from the African community
Showing successful stories of people who already went through the program and sharing their knowledge with the new generation of entrepreneurs
CAE allows each individual with an idea of starting a business to shape it into something profitable. During that journey, CAE is offering its support at every step, both logistically and by motivating individuals or companies.
If you want to ensure everyone has the same opportunity to start their own business then head over to CAE's official website to show your support.
4. Zidisha
Zidisha isn't a charity per se, but a non-profit organization working with microloans. It connects individual lenders from around the world directly with borrowers, primarily small business owners and entrepreneurs in developing countries.
The idea behind this organization was born when Julia Kurnia (a 24-year-old student at that time) saw how local lending organizations acted like vultures toward small businesses. Their interest rates were incredibly high, even up to 40%, which was discouraging to the many potential entrepreneurs.
Julia then founded the Zidisha platform where borrowers can find interest-free micro loans. Borrowers are required to make an initial payment (5% of the total loan fee) into a reserve fund. Zidisha differs from traditional microfinance institutions because it eliminates intermediaries and connects lenders and borrowers directly. That is enabling Zidisha to keep much smaller rates, compared to its commercial competitors.
Both borrowers and lenders can easily use Zidisha. Borrowers need to create a profile on the platform and submit a loan application where they will state the amount of the loan and what project they are developing. Then lenders review the loan request and transfer their funds to the borrower of their choosing. Borrowers repay the loans in installments over time, and lenders can reinvest their repaid funds into other loan projects.
If you want to back up entrepreneurs, you don't need to give money directly to the charity, you can lend it to the business owners through the Zidisha platform.
5. Women's Microfinance Initiative
The Women's Microfinance Initiative (WMI) primarily focuses on women entrepreneurs from the rural areas of East Africa. WMI provides them with the tools and resources they need to start and expand small businesses.
The key points of this charity are:
Providing micro-loans (up to several hundreds of US dollars) to help African women start or grow small businesses
Business training for entrepreneurs who borrow money so they can use it well and successfully manage their business
WMI is working closely with local communities ensuring that every business is aligned with local culture
WMI operates on a revolving fund model, where repaid loan funds are recycled to provide loans to other women in need.
The best entrepreneurial charities and microfinance non-profits need the support of individuals who believe everyone should have the same opportunities in life. If you want to help women in rural Africa have a chance of being a successful business person, make a donation to WMI today.


6. TechnoServe
TechnoServe is one more famous non-profit organization focused on the promotion of entrepreneurship in third-world countries. The areas that are mostly covered by TechnoServe are Africa, Latin America, and Asian countries.
As you can assume from its name, this charity's primary mission is to try to reduce poverty by giving technical assistance to entrepreneurs. Of course, besides technical support, TechnoServe is offering training and access to markets for smallholder farmers and business owners.
The industry where TechnoServe redirects the majority of its resources is agriculture. They recognized over 50 years ago that hunger is one of the greatest evils of the 20th and 21st centuries. That is why TechnoServe provides training and mentoring to agribusinesses to enhance their efficiency.
This charity also works to improve food security and nutrition in rural areas by promoting sustainable agricultural practices and supporting the value-addition and processing of agricultural products.
If you are eager to support their cause, you can do that by making a donation via their official site.
7. Good Shepherd
There is a place for Australian charity on our list. For those who don't know, over 17% of Australians are the victims of financial exclusion, so this kind of charity is much needed on the smallest continent.
Good Shepherd, just like some other charities on our list, offers highly affordable loans to small entrepreneurs. Besides financial aid, this charity offers business counseling and mentorship programs, so people who receive funds for their business ideas won't have problems with financial security.
Good Shepherd is open to donations that can be given on their official site.
8. Islamic Aid
Islamic Aid is one more UK-based charity that operates internationally in its mission to fight against poverty and hunger. The organization follows Islamic principles and values, seeking to improve the lives of vulnerable communities around the world.
The charity has already helped people in Pakistan, Bangladesh, and Sri Lanka (along with many other countries) by offering interest-free loans to entrepreneurs so that they can start new businesses.
If you want to donate to the Islamic microfinance business model or some other Islamic Aid programs, visit its website and make a donation today
9. Hatch Enterprise
How many entrepreneurs will still be going after three years without a support network in place to help them achieve their ambitions? Just 10%. Hatch Enterprise is a UK-based charity that offers support to entrepreneurs from diverse backgrounds to grow and maintain their businesses.
There are several ways how Hatch Enterprise does that:
By offering mentorships and training
By providing 1-on-1 support
By organizing workshops and round tables
By giving access to its network
By giving small financial support
Many entrepreneurs who were enlisted in their program, singled out the connection Hatch Enterprise provided for them as a key part of their business success. They managed to present their ideas and the scope of the work to the right people, and that gave them all the support they needed.
If you are eager to see what business ideas Hatch Enterprise currently promotes, head out to their website. Maybe you will find something worth backing up to see how it prospers and change the life of people involved in that project.
10. NESTA
The UK is a hub of invention and innovation. Started in 1998 with the support of the New Labour government, the National Endowment for Science Technology and the Arts (NESTA) focuses on promoting innovation in various sectors and supporting initiatives that can drive positive social and economic change.
NESTA works in the areas such as technology, education, healthcare, and the creative industries and tries to include UK's aging population and unemployed young people. The main goal is to offer support to individuals and companies trying to develop new ideas or technologies.
Besides logistics, individuals or startups chosen by NESTA receive financial support and counseling help. Besides that, NESTA will help with experimentation and practical projects for vast business ideas.
If you want to help people get the most out of their abilities, head over to NESTA's official website today and offer your support.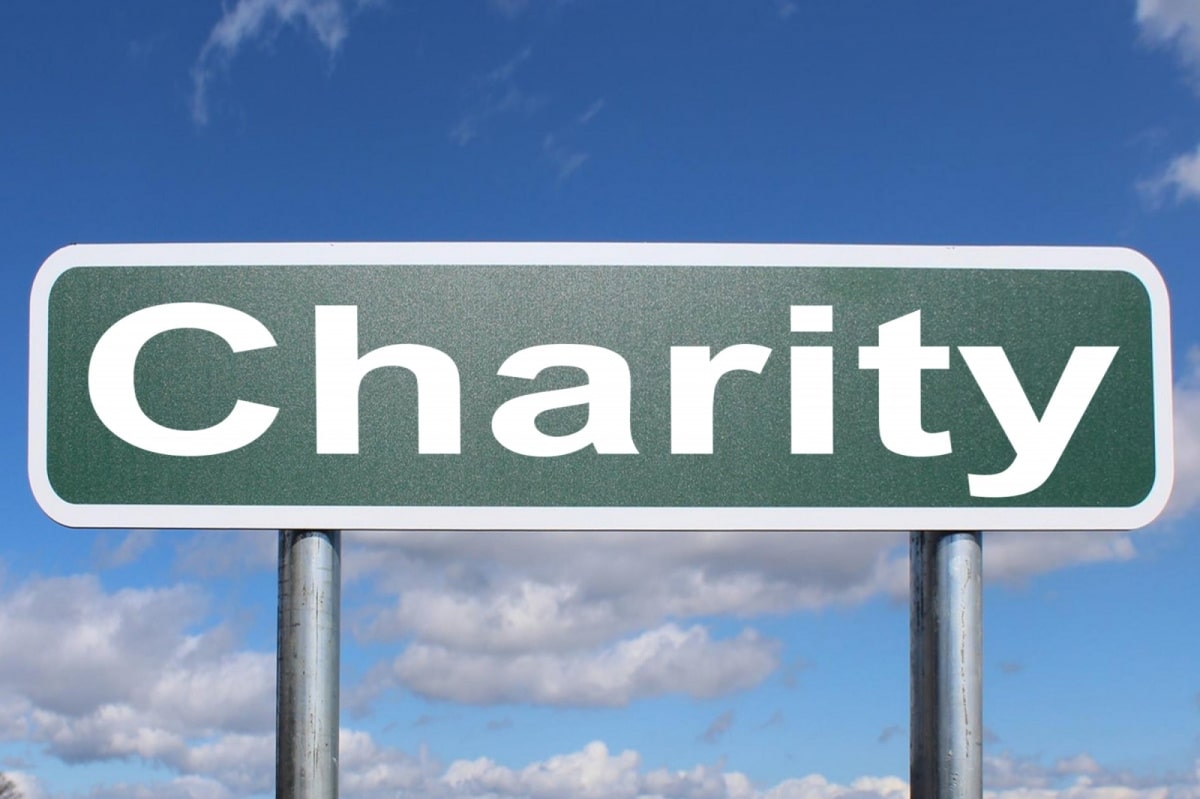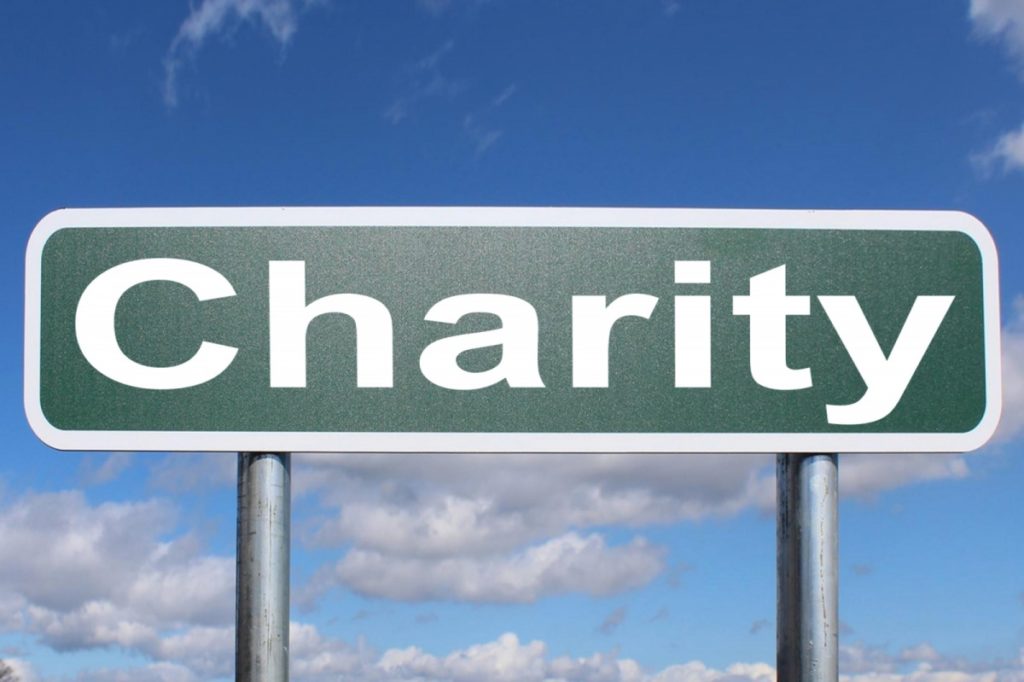 11. Business Launchpad
Business Launchpad charity is located in London, and its main focus is on developing an entrepreneurial spirit among young people. Over the years, they helped thousands of young entrepreneurs (aged 16 to 30 years) start their businesses.
Business Launchpad offers a range of services and programs to support young entrepreneurs, including:
Holding workshops across London
Mentorship programs
Business counseling
Access to funding programs
Collaborative help from peer support
Access to business incubators with office space
Simply put, Business Launchpad offers all the tools and help one young entrepreneur needs to successfully commence his business. By being enlisted in the Business Launchpad program, young people will get the skills, knowledge, and confidence they need to succeed in their entrepreneurial ventures.
If you are also a supporter of new fresh business ideas carried out by young entrepreneurs, you can help them directly by donating to the Business Launchpad site.
12. One Acre Fund
The last entrepreneurial charity we are going to describe in our article is called One Acre Fund. It is a non-profit organization that operates in several countries in Africa, with its headquarters in Kenya.
Over 50 million farmers living in the sub-Saharan region of Africa do not have the finance available to work their way out of poverty. Award-winning non-profit One Acre supplies microfinance to help these farmers grow a more prosperous future for themselves and their families.
The help One Acre Fund offers to farmers isn't just financial. They are also offering a bundle of services that include access to improved seeds and fertilizers, training on modern agricultural techniques, and support in accessing markets for their products.
The scarcity of food is a tremendous problem in Africa, and supporting these types of charities is one of the best ways to fight against it. If you are eager to help, head out to the One Acre Fund website today and see what you can do.
Final Words
These charities are picked just for the purpose of writing this article. There are numerous more with the same causes or those who helped more people. We don't want to separate them by success rate or some other factor. We aim to raise awareness among you, our readers, and get you involved in helping others.
Remember, by giving to the needy, you will have more, not less. Let us together make the world a better place.