Once again, we are presenting you with a charity that is doing truly wonderful things for our community. Our September pick is Artbox London charity. Founded in 2011, Artbox London raises awareness about people with learning disabilities.
This charity organizes creative arts workshops for people with learning disabilities and sales fairs where they can show their crafts and earn some money.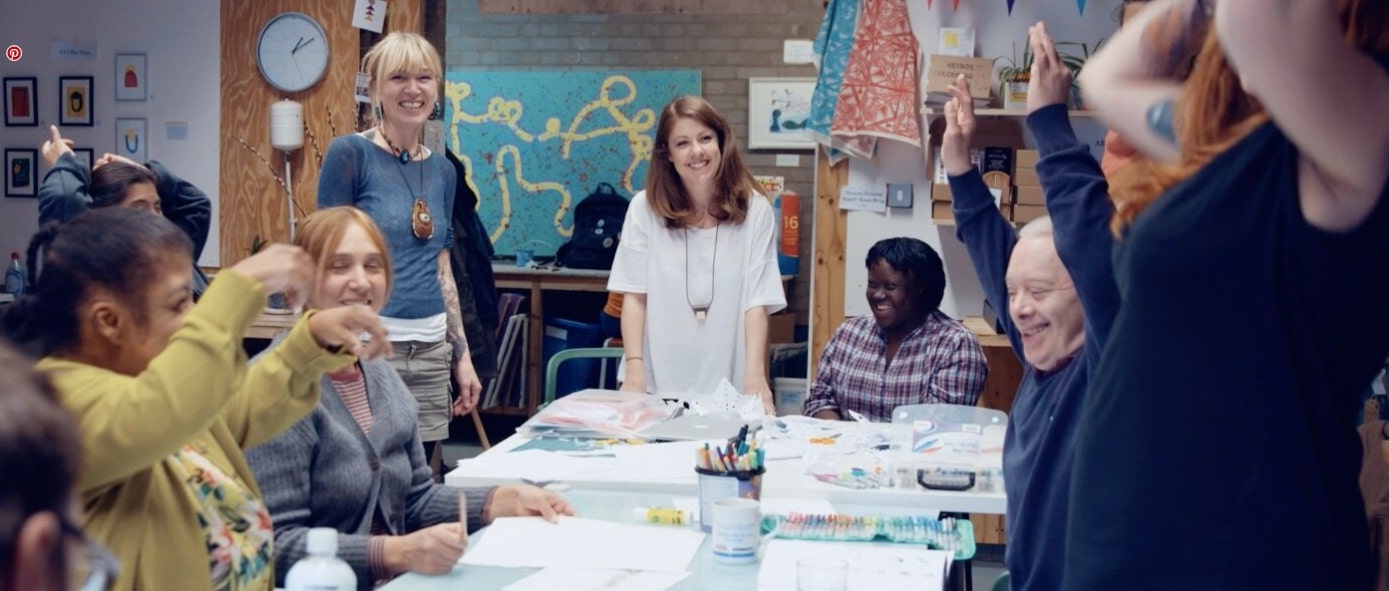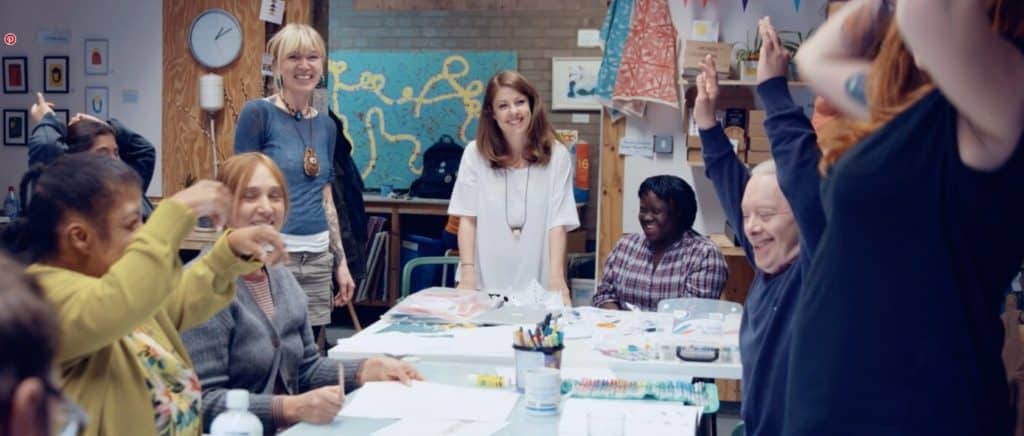 How is Artbox London functioning?
As you can conclude from the name of this charity, the founders of Artbox London think that art is available to everyone and anyone can express themselves through it. With the help of art, people with learning disabilities can gain a certain degree of independence.
As one of the parents of an Artbox artist explains:
"It's great for developing self-esteem and a sense of independence… for my daughter, it has contributed to a little bit of growing up."
Artbox London offers a number of services for people in need:
Workshops
Artbox London runs workshops in Islington in inner London. Several volunteers are working with artists and these workshops, and they are constantly encouraging them to reach into their inner creativity and show that on the canvas. Besides paintings, artists are making collages, embroidery, prints, and photography. As you can see, there are a variety of ways they can express themselves.
Trips
This charity arranges trips to art institutions across London. That way, Artbox's artists can see the cultural heritage of their hometown and what other artists accomplished in life. One of the perks of these trips is that public transport is used, and that is boosting the independence and self-confidence of Artbox's protégés.
Artbox at home
If people can't get to them, Artbox London will come to their homes. They offer access to a range of video tutorials and step-by-step instructions that can be seen online or shipped to your home address. Artists can also learn about art history and famous artists.
Exhibits
All the pieces of produced art are publicly exhibited, so anyone can see what Artbox's artists are capable of making. That way, artists also have a chance to earn something and even be more proud of themselves.
Selling their art
The artists can sell their works at exhibitions, but also via Artbox's online shop. To further boost their independence, all the profits made from sales are distributed to artists, so they have a source of income. It is very difficult for people with learning disabilities to find regular work, and this is a great way to improve their self-confidence.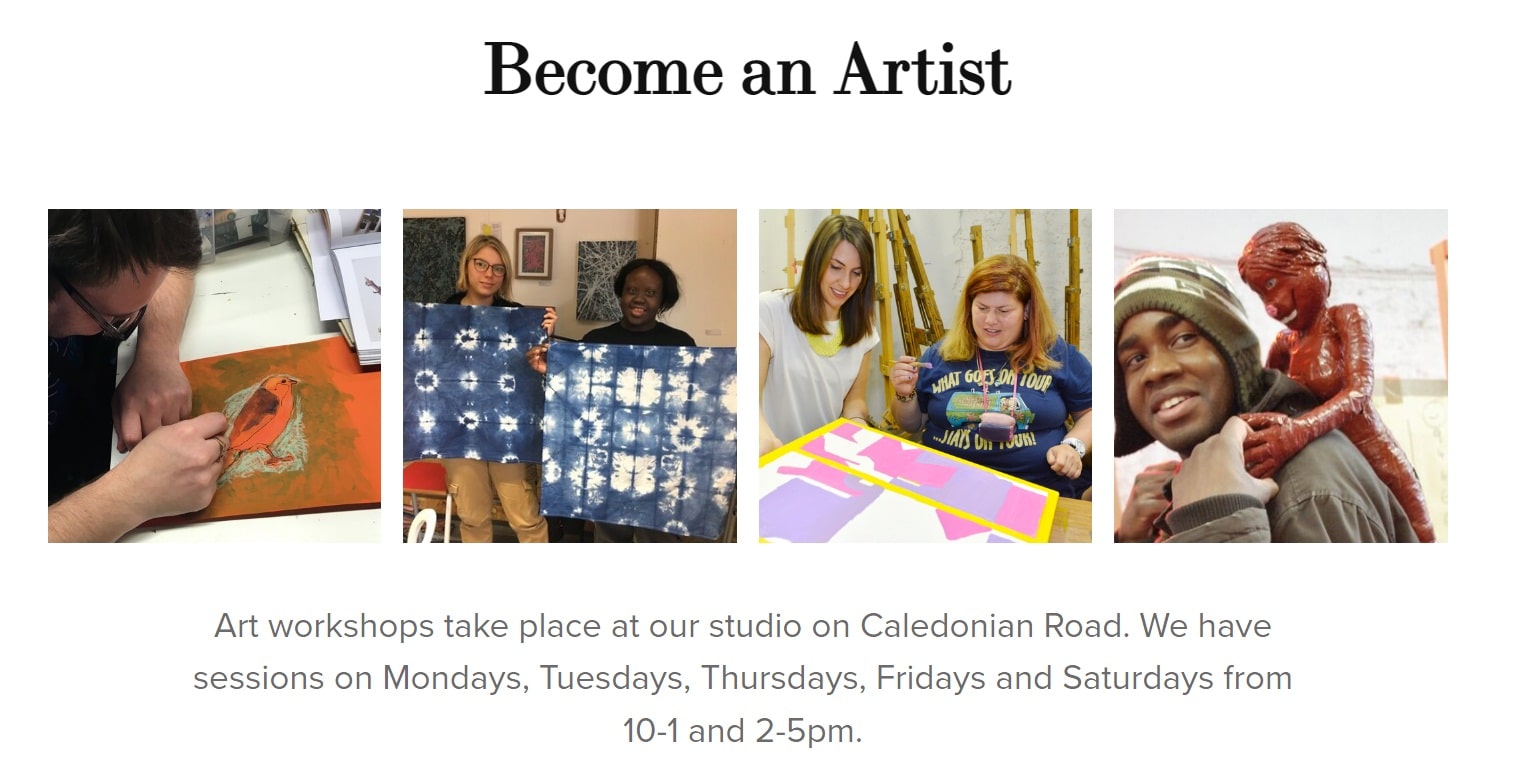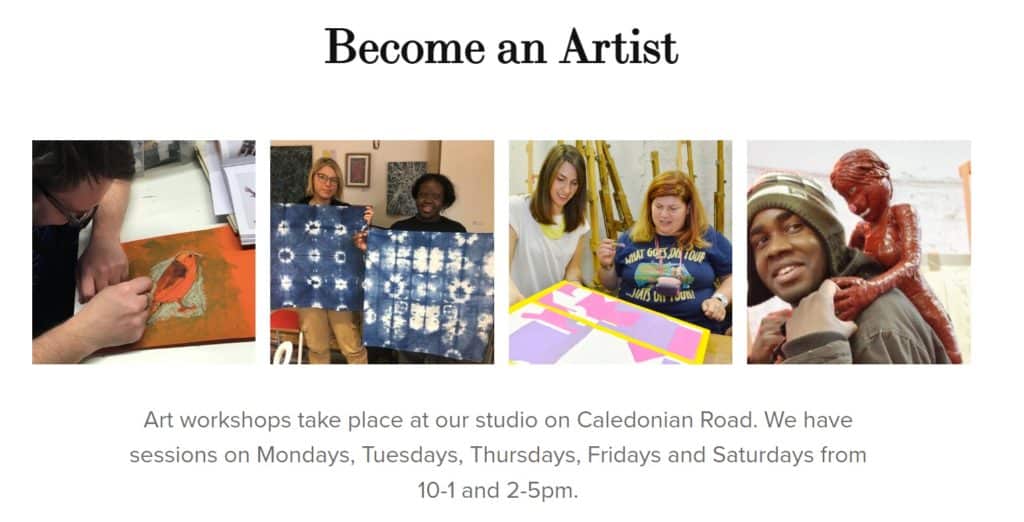 How can I get involved with Artbox London?
You can try one of these ways to support Artbox London charity and its cause:
Volunteer
You can apply to be a volunteer who will help with creating content, working with artists in workshops, or being a guide during trips and exhibitions held by Artbox. You can apply through their site for this position.
Corporate Support
As their artwork is completely original and unique, you can purchase some of them, or even sponsor an art session. You can even take into consideration being a full-time sponsor of the charity and its cause, where the logo of your company will be visible during events organized by this charity.
Donate
Of course, the most direct way of supporting a cause is by making a donation. To make a donation to Artbox London, click here. You can be assured that your donation is for a good cause, and won't be misused.
Challenge Yourself
You could participate in Ride London, Swim Serpentine, Royal London Parks Half Marathon, or a charity abseil. Come, have fun, and change your lifestyle even for a day. And get familiar with charities and spread the word to others.
Become A Member
Artbox London created a feature where you can directly contribute to the artists of your choice. You can even become a patron and see how the person you choose grows as an artist.
Attend An Exhibition
Take a little time off and go to the gallery to see one of Artbox's exhibitions. You will benefit in several ways, from doing a good thing for yourself to doing charity work. And you will also see some great pieces of artwork.
Artbox London: Final Thoughts
As you can see, this charity represents everything one non-profit organization should strive for. Their cause is humane, and it is achieved with a lot of passion.
If you or anyone you know wants to get involved with Artbox in any way at all, then please do not hesitate to contact them. Only with the help of all of us this wonderful charity will continue to help people with learning disabilities and include them in our community.