If you're reading this, you're likely not getting enough website traffic, leading to lower-than-expected conversions and hindering your business growth.
Use these actionable SEO techniques to increase your online presence and start generating great results with your digital marketing efforts today.
Consider this:
As of May 2023, Google accounted for 93.12% of the search engine market share.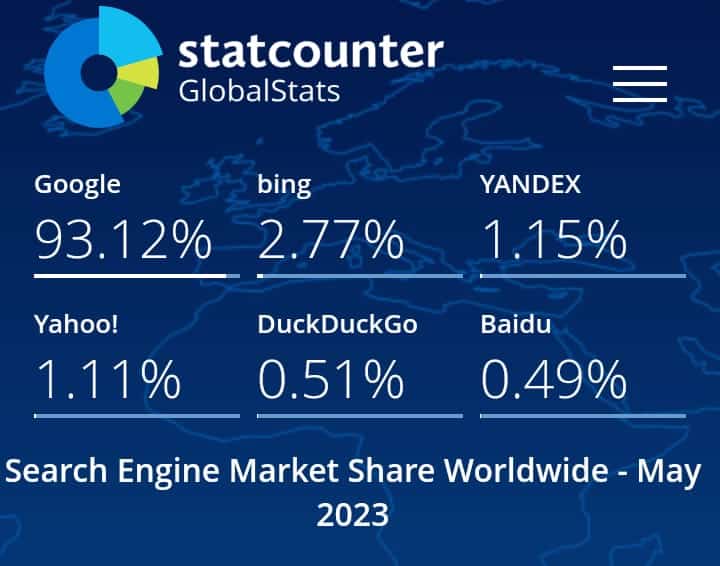 That means people are using Google to find information more than any other search engine.
To ensure your website is visible on Google, you must optimise it accordingly.
But with so many SEO techniques and methods, knowing which ones are effective can be challenging.
In this post, I'll give you five powerful SEO techniques for increasing your rankings in the SERPs so you can draw in more visitors to your website and achieve your business goals.
Let's get started.
1. Optimise Your Website for Mobile Users
This is probably one of the hottest SEO techniques that is going to rule the SEO space for quite some time.
But why?
Because mobile usage continues to surge.
Furthermore, mobile accounts for 58.33% of global website traffic.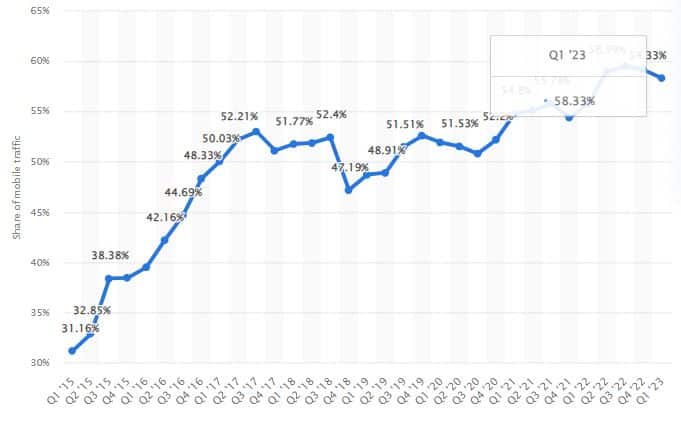 What does this mean?
In today's "mobile-first" world, your website should be easy to navigate and interact with and also load fast on smaller screens. Otherwise, you will miss out on a lot of business opportunities.
When people access your website on their mobile phones, they expect to find what they want right away.
They'll want to learn more about your business so they can decide whether you're the right fit for them.
Their experience with your website will determine whether they'll convert into customers.
It's a great idea to conduct a thorough CRO audit to find out whether your website is optimised to convert people visiting your store using their mobile phones into customers.
There are many benefits of optimising your website for mobile users including:
Improved user experience
Improved SEO performance
Improved brand identity
Competitive advantage
Improves conversions
Here are actionable tips to optimise your website for mobile use.
Run your website through Google's mobile-friendly tool
Use a mobile responsive website design
Leverage responsive themes and plugins
Optimise CTA size and location
Optimise images by compressing them
Improve your website's loading speed
Eliminate pop-ups
Simplify your navigation menu
Pro tip: To build a mobile-optimised website from the start, you can leverage a robust drag-and-drop mobile-friendly website builder that allows you to build a flexible and responsive website
2. Create Compelling Content
Creating quality content is one of the SEO techniques that has been used for a while now. It's still a top priority
In a recent study, 53% of content marketers say creating quality and more valuable content helps the most to boost rankings. Further, 37% say creating research-driven content helps to rank higher in search.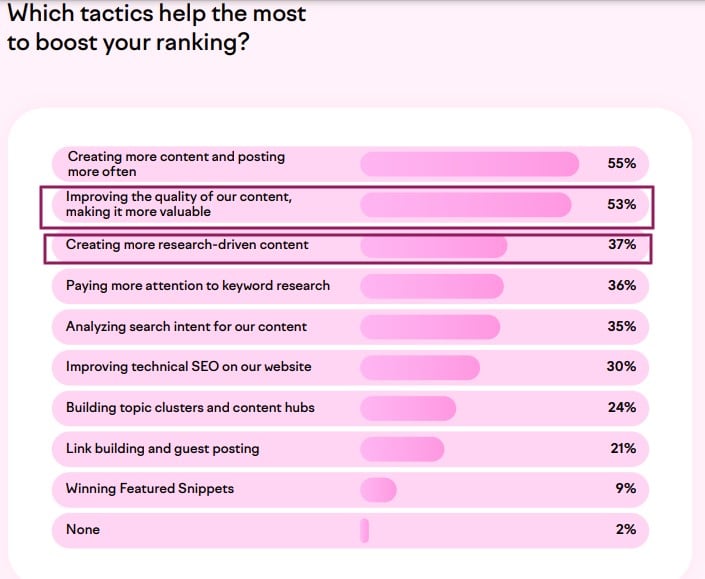 Given how internet users are constantly bombarded with information, capturing their attention and interest is a tough task.
Creating epic content can help you convince them to stop whatever they are doing to read, share, and link to your content.
Creating great content is the top secret 83% of B2B marketers use to differentiate their content from the competition.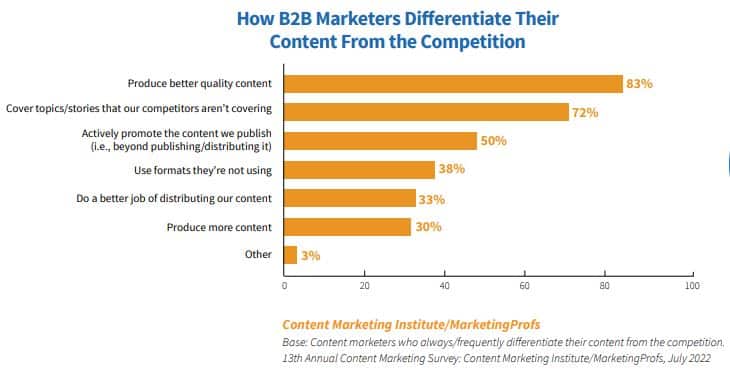 Using effective SEO techniques, your content must achieve the three main goals:
Draw your audience's attention
Spark emotions in your audience so they can feel something
Demonstrate creativity
Your SEO techniques can outrank your competition and draw in more readers by creating more precise and detailed content.
Here are handy tips to create compelling content that ranks better in search engines.
Conduct keyword research to understand what your audience wants to read
Focus on quality over quantity
Repurpose your content
Leverage visuals strategically to grab your audience's attention especially if you plan to use video ad networks to promote your business.
Satisfy user intent immediately
Customise for specific platforms
3. Build Quality Backlinks
When it comes to SEO, most of the focus is on keywords. But did you know that SEO links can influence your rankings in the SERPs?
Building quality backlinks is also one of the oldest yet most powerful SEO techniques to:
Increase website rankings and traffic
Boost trust and authority
Generate sales and conversions
So if you want to get featured in authority sites, drive relevant organic traffic to your site, and focus on building quality backlinks and content.
Here are useful tips to build quality backlinks.
Spy on your competitor's backlink strategy and replicate it 10X better
Create beautiful infographics to generate backlinks
Leverage guest blogging
Launch an effective backlink outreach and promote your best content on relevant sites
Turn brand mentions into quality backlinks
Finally, thoroughly analyse your site backlinks to ensure all are functional. You can leverage dedicated tools to analyse backlinks efficiently. Check out this list of backlink analysis tools by Attrock to find the right tool for your website.
4. Use Social Media To Your Advantage
Social media was started as a platform for building connections with friends or family and having fun. Today it has become a way for customers to find information about brands and products.
Social media is ranked the top channel used in marketing by over 80% of marketers.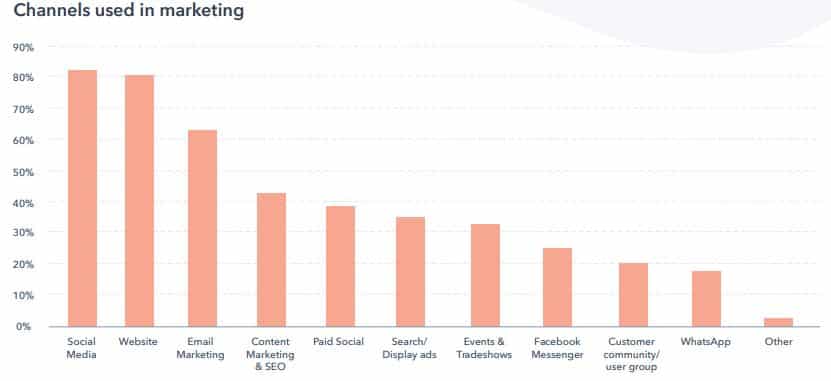 Social media is a useful channel for driving website traffic and boosting user engagement.
Furthermore, your social media presence is one of the most powerful SEO techniques you can use in promoting your content.
According to the Content Marketing Institute study mentioned above, 95% of B2B marketers say social media is the top organic platform they use to distribute content.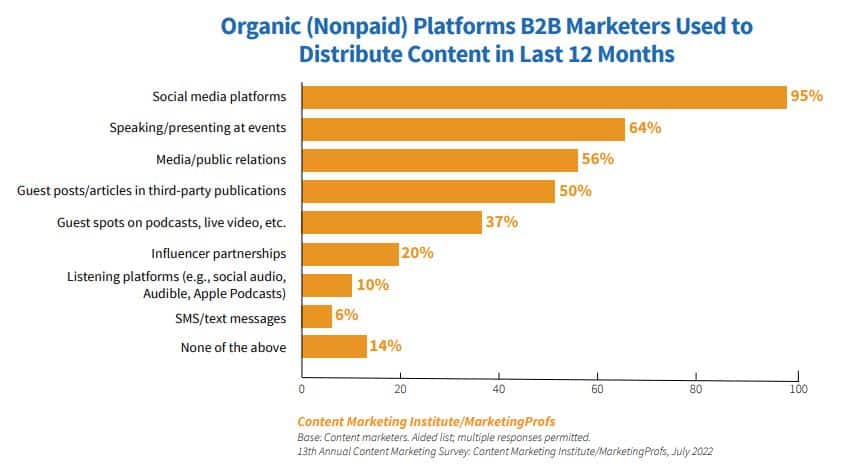 For better results, leverage social SEO. This involves utilising text-based elements like closed captions, captions, and alt-text to your social posts to make your content easy to find.
Here are practical social media SEO techniques to use.
Add social media sharing buttons on your website
Conduct social media keyword research
Add links to your website in social profiles
5. Utilise Local SEO Techniques
According to a recent BrightLocal survey, 98% of consumers say they search for local businesses online.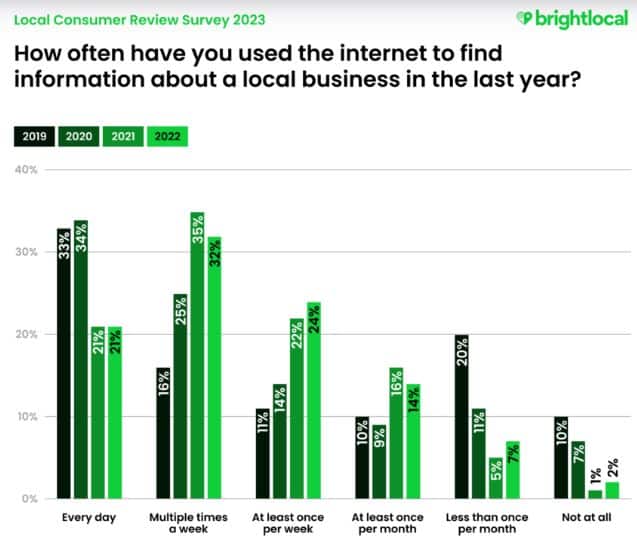 If you're not optimising for local SEO then you're missing out on great business opportunities.
Ideally, local SEO techniques involve optimising your online presence to increase visibility in your local area, attract local traffic, and establish brand awareness.
When you optimise for local SEO, your business will appear like this when people search using location-specific keywords.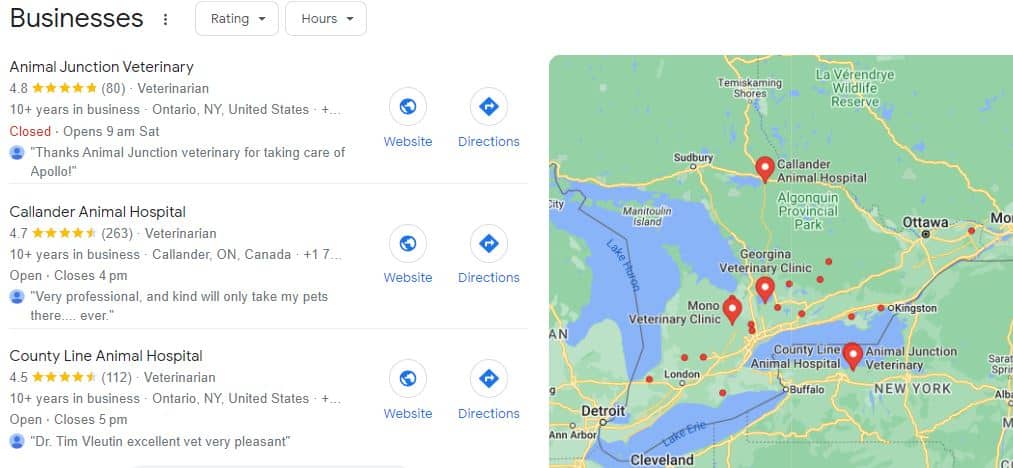 This is especially important if your business has a physical store or serves a geographic area.
Here are useful SEO techniques to optimise your business for local SEO.
Perform local keyword research using keyword research tools like Google Search Console.
Create and optimise your Google My Business Profile
Get local NAP citations
Get featured in local citations
Post valuable location-specific content to your GMB profile
Encourage online reviews on your GMB profile
Build quality backlinks
Conclusion
Driving more traffic from an organic search can be difficult if you don't know where to begin.
Even though SEO is competitive and ever-evolving, leveraging these actionable SEO techniques will increase your search rankings and improve your online presence.
The idea is to read, learn, implement what you read, and test the results so you can adjust accordingly to your own SEO techniques.