Anything that catches the viewer's attention span is a hit in the content marketing world, and visual content ranks the highest in that lot.
Content in the form of a picture or a video grabs and retains the attention of a viewer in the best way possible. It is, in fact, the highest-grossing and the most favourite in the digital world today.
Much the reason why visual content marketing provides a chance for businesses and branding to stand out from the crowd and make a unique piece of content.
But why is it so?
Well, let's delve into a few facts to have a better idea
1. Companies and brands are increasing their spending on visual content such as pictures, videos and infographics. 80 % of companies and brands use some form of visual content for social media.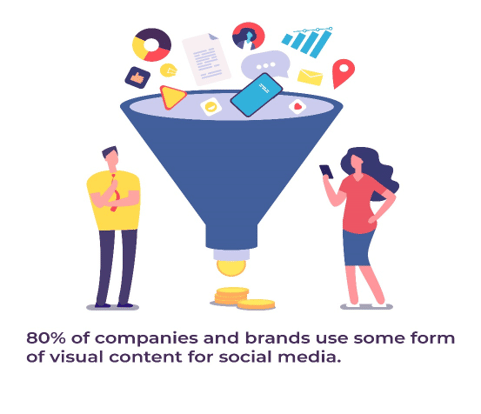 2. A study has shown that a person remembers 65% of information when seeing a picture coupled with text after 3 days, compared to the 10 % of information retained when seeing just texts.
3. People are more likely to watch a video review of a product or service rather than a written review.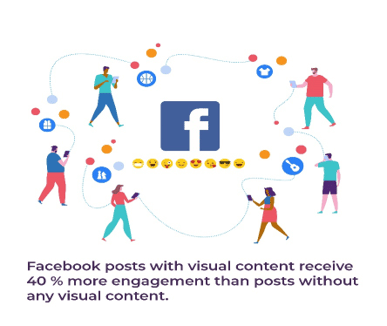 4. Facebook posts with visual content receive 40 % more engagement than posts without any visual content.
5. Presence of visuals in any content drives up the viewer's desire to engage by 80%.
Although it is quite difficult to make a professional video when compared to images or pictures, videos boast higher rate of engagement. Use of videos by the businesses to promote their services is increasing every year.
Here are some stats to understand the role of videos in visual content marketing:
6. At 83%, YouTube is the leading source for videos globally.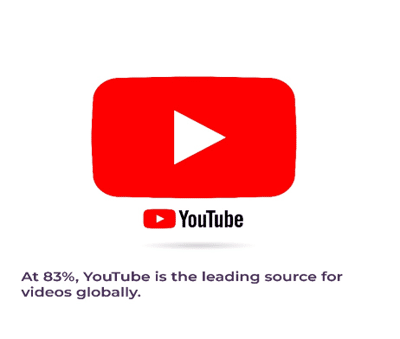 7. According to research done by Cisco, videos will generate up to 82% of global internet traffic.
8. 48% of users have admitted that they are more likely to share video content compared to other types of content.
9. Users are 85% more likely to purchase the product or service after watching a video.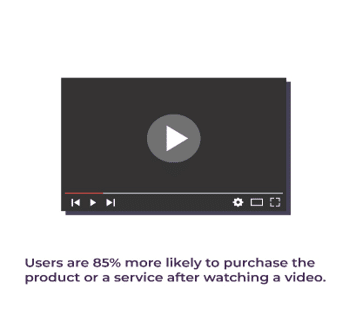 10. Research by HubSpot showed that 54% of users wanted more video content from the brands they follow.
11. 84% of marketers has said that the traffic on their website has increased with the use of videos.
12. According to 43% of B2C marketers, the use of video is an effective way of content marketing
Another point to note is that our brain processes visual information much faster than it processes just text. Infographics are a great way to present a set of information or data in a more presentable way. Looking at a cleverly designed infographic, a user will process it much faster and efficiently.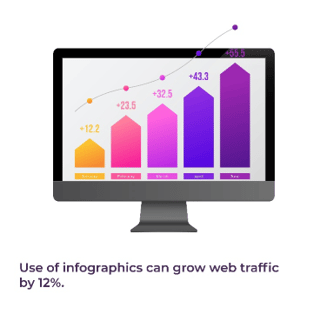 13. Use of infographics can grow web traffic by 12%.
14. A study by Springer Link has shown that using illustrations and graphics helps increase people's capacity to learn by up to 323% compared to an asset with no illustrations or graphics.
15. 65% of B2B marketers use infographics on their website.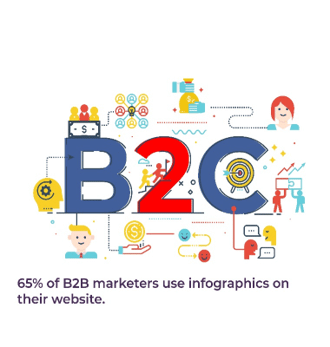 Meanwhile, images are a simple and powerful medium for content marketing which can grab the attention of a user and keep them engaged. Images are easily shared on various social media platforms such as Instagram, which is the most popular image sharing platform, Facebook, Twitter, Snapchat among many others.
16. Tweets with images are 1.5 times more likely to get retweeted compared to tweets without any images.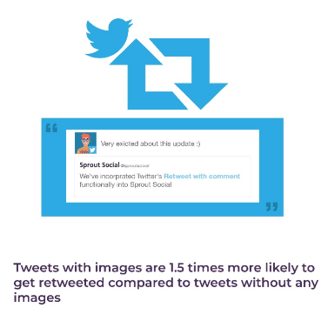 17. About 9000 snaps are sent per second on Snapchat.
18. Facebook posts with images receive twice as engagement compared to posts without images.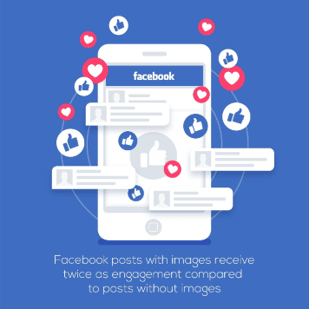 19. About 80% of marketers use images and pictures on their social media platforms.
20. VR is an emerging visual technology and is slowly gaining traction among businesses to market their products and services. About 29% more viewers prefer watching videos in VR rather than in traditional ways.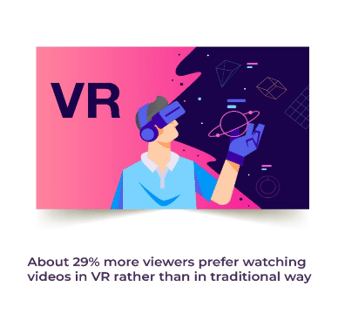 Author Bio:
Nahush Gowda is a content writer at Wolftain who thrives on learning new things daily. He explores merriment in writing everything and anything that adds value. However, as an expert, he is more inclined towards technology, automotive, and mythology. He is also a 'Marvel' fanatic and spends his free time reading comics and watching movies. You can find him on LinkedIn here.