Expanding your eCommerce business globally can be an exciting yet daunting prospect. Growing your customer base and reaching new markets can be a great opportunity for any business, but it is important to plan strategically in order to ensure success.
Factors such as language, currency, shipping costs, and taxes must all be taken into account. With a little research and careful planning, however, it is possible to grow your eCommerce business on a global scale.
While there are many factors to consider when expanding globally, here are some tips to help you get started.
Research Your Target Market
Before you expand your eCommerce business globally, the most important thing you need to do is research potential target markets and understand their needs and preferences.
Analyzing data from sources such as social media, search engines, competitor websites, and customer surveys can provide invaluable insights into what types of products or services will resonate with overseas customers.
You could also contact potential customers directly to get feedback on your products or services. This way, you can make sure you are offering products or services that meet their needs.
Choose an International Payment Solution
Once you have identified your target customers, it is important to find an international payment solution that will allow them to pay for your goods and services easily.
There are a variety of payment solutions available such as PayPal, Stripe, and 2Checkout, which offer global payments in multiple currencies. Make sure to research the different options to find the best fit for your business.
As long as the payment provider is PCI compliant, you can rest assured that your customers' data will be kept secure.
Optimize Your Website for Overseas Customers
Another important thing to do is to optimize the website for overseas customers. This includes ensuring that your site loads quickly and correctly in different languages and currencies.
You should also include contact information on your website so potential customers from other countries can easily get in touch with you if they have any questions or concerns.
Finally, it's important to make sure that shipping costs and taxes are accurately displayed on your site. This way, customers won't be surprised when it comes time to check out.
Consider Shipping and Logistics
Before expanding globally, you need to consider how you will ship goods overseas, as well as any challenges related to customs regulations or taxes. You may need additional paperwork in order to comply with international laws and regulations, so it is important to research this thoroughly.
You will have to consider the cost of shipping goods internationally, as well as any potential delays due to distance. This can help you plan ahead and ensure that customers receive their orders on time.
Some of the most popular shipping methods include air freight, ocean freight, and road transport. Depending on your business needs, you may want to look into a combination of these methods in order to provide the most efficient delivery service.
Advertise Your Products or Services
Once your website is optimized for overseas customers and you have a payment system in place, it's time to start advertising your products or services globally. You can use social media platforms such as Facebook, Twitter, Instagram, and LinkedIn to reach new audiences in different countries.
In addition, search engine optimization (SEO) can be an effective way to drive organic traffic from other countries. It is important to research keywords related to your business that are popular in other countries, as well as any local search engine optimization (LSEO) tactics that are specific to those countries.
Finally, you can consider partnering with local businesses or influencers in order to gain exposure in other markets.
Create Location-Specific Landing Pages
Creating location-specific landing pages is another great way to appeal to potential customers in other countries. This involves creating localized content that speaks directly to the needs and interests of people in different countries.
For example, if you are targeting customers in India, you could create a page with information about local customs or festivals that would be relevant to Indian customers. This can help build trust and ensure that customers feel connected to your brand.
On the other hand, if you are targeting customers in Europe, you could create a page with information about local regulations or taxes that would be relevant for European customers. This can help ensure that customers understand the purchasing process and any applicable costs.
Find Vendors and Suppliers
When expanding globally, it is important to find reliable vendors and suppliers abroad. This will ensure that you have a steady supply of products or services for overseas customers. Research potential partners thoroughly and look for any reviews or testimonials from other businesses.
With an eCommerce RFP, you can find vendors that are capable of fulfilling all your needs, from product storage and warehousing to shipping and delivery. You should look into any partnerships or networks that might help you access local markets more easily.
Remember to factor in any additional costs associated with working with international vendors, such as shipping fees or taxes. Also, consider the advantages and disadvantages of using remote workers versus local staff in order to make the best decision for your business.
Adapt Your Content
Creating localized versions of your website, product descriptions, and marketing materials is essential for engaging with overseas customers. Not only will this help you build relationships and trust, but it will also improve SEO rankings in those countries.
Translating content into the language used by your target market is key, but don't forget to consider cultural differences as well. Certain words or phrases may mean something different in another country, so it's important to make sure everything you produce is culturally appropriate.
Have a Good Return Policy
Having a good return policy is essential for any business, but even more so when selling overseas. Return policies should be clearly outlined on your website and communicated to customers before they make a purchase.
You should also consider offering free or discounted shipping for returns in order to ease the burden of returning items from abroad. This can help build customer trust and loyalty, which are important when expanding globally.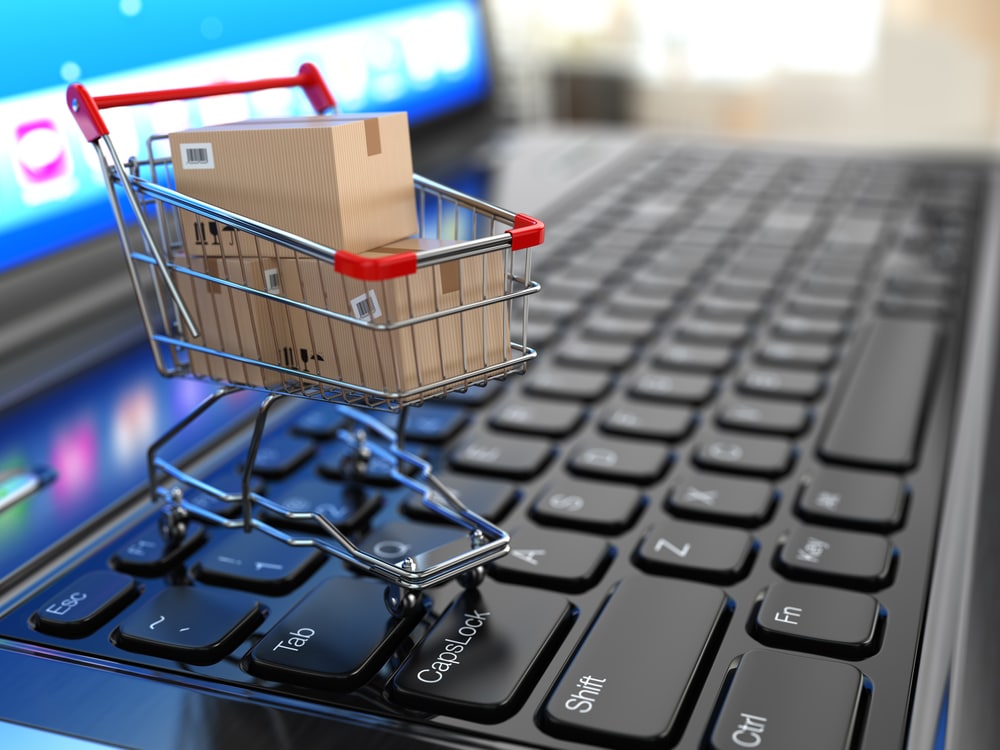 Look For Local Influencers
Partnering with influencers in your target markets can be a great way to get the word out about your business. Influencer marketing is an effective way to reach new customers and increase brand visibility in other countries.
Research local influencers who have a large following and are knowledgeable about your industry. You could offer them free products or discounts in exchange for coverage on their social media channels or blog posts.
Influencers are perceived as trusted sources of information, so working with them can be a great way to build credibility and trust in overseas markets. This can help build trust with potential customers and give them confidence that they're buying from a reputable source.
Optimize Your Website For Mobile
Mobile optimization is essential for any business. Global eCommerce is no exception. Many countries have low rates of broadband access, so optimizing your website for mobile devices is key to appealing to customers in those markets.
Make sure that all content on your website is fully responsive and looks good on both desktop and mobile devices. This will ensure that all customers can easily find what they're looking for regardless of the device they're using.
To optimize your website for international customers, look into services such as currency conversion and language translation. These can make the shopping experience smoother and easier for customers who may not be familiar with your local currency or language.
Offer Excellent Customer Care
Having a clear and easy-to-find FAQ page with detailed answers can help customers find the solutions they need quickly and easily.
You should also consider offering customer service in multiple languages. This will ensure that all customers can get the help they need in their own language, which will make them feel valued and appreciated.
A good customer care system can go a long way in helping to build trust and loyalty amongst your international customers. Don't forget to stay on top of customer feedback and reviews in order to consistently improve the service you provide.
Track Your Performance
Finally, it is important to measure the success of your global expansion efforts. Track which marketing strategies are working best in different countries and focus on those areas to maximize return on investment (ROI).
Analyze sales metrics in each market and look for trends or patterns. This can help you understand customer behaviors and make decisions about product pricing or inventory levels.
Don't forget to stay updated on any new developments in international markets that could affect your business. Keep an eye on changes in regulations or tax policies that could have an impact on operations.
By staying informed, you can ensure your global expansion efforts are successful.
Conclusion
Overall, there are many ways you can expand your business internationally, from optimizing your website for global audiences to finding vendors and suppliers abroad.
By taking the time to research different strategies and understanding the needs of international customers, you'll be well-positioned to succeed in global markets.