Over the years, many famous musicians recorded charity singles. That was their way to try uniting humanity into one noble cause – helping others.
Human altruism has been lost along the way, but hopefully, we have some famous charity songs that will remind us what being kind to others can bring to people.
We picked the best songs about charity recorded by the most beloved musicians of our time. All of these singles are not-for-profit but to awake kindness in people.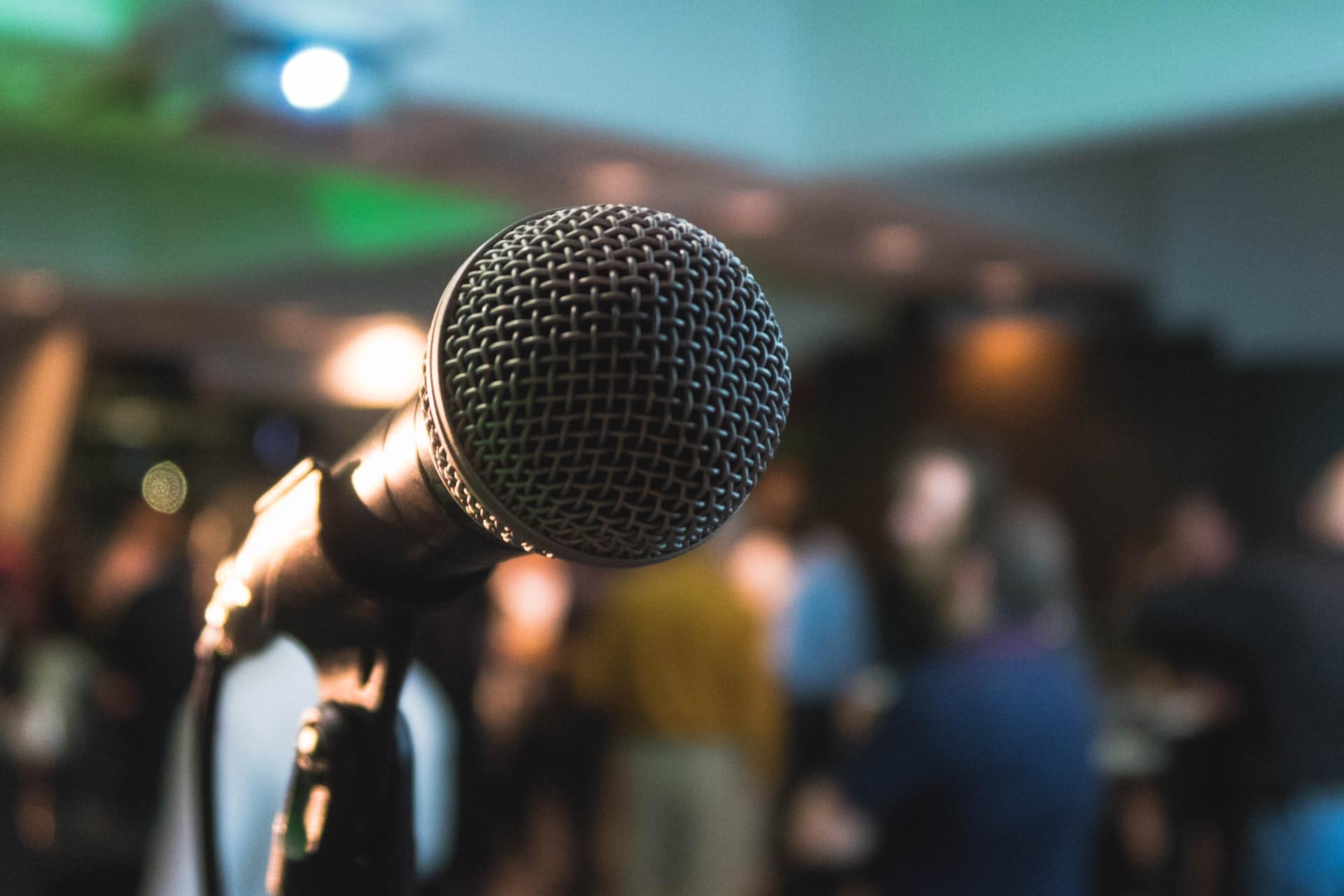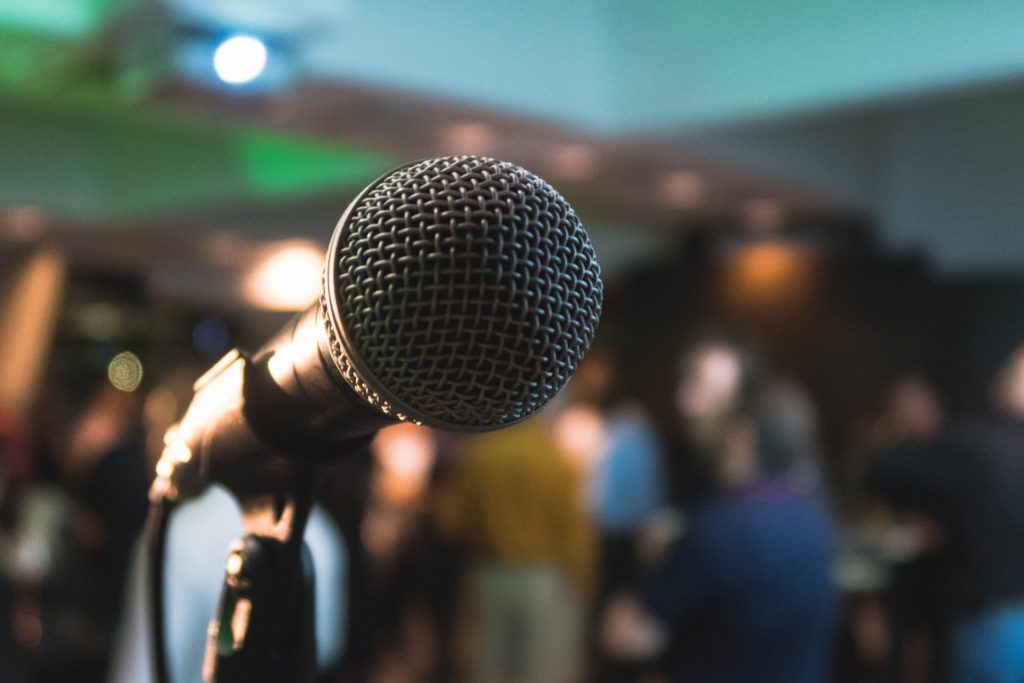 George Harrison: Bangla Desh
One of the famous Beetles, George Harrison, recorded this charity song to raise awareness about the tragic fate of refugees from the Bhola cyclone and the Bangladesh Liberation War.  "Bangla Desh" is known as the first charity song ever recorded.
U2: One
U2 and their lead singer, Bono Vox, are famous for their charity work all over the globe.
Probably the best charity song they recorded is "One". This charity single got its name from Bono's humanitarian organization (the ONE Campaign). The revenues from this single were forwarded to AIDS research.
Mick Jagger and David Bowie: Dancing in the Street (1985)
Bob Geldof connected two of the most iconic artists in history, Rolling Stones' Mick Jagger and versatile David Bowie.
In their words, shooting was so much fun, and their video went viral with the occurrence of YouTube.
Band Aid: Do They Know It's Christmas?
This single can be counted as a charity Christmas song as well because it was released just before New Year's Eve of 1985.
The Band Aid was a supergroup founded by Bob Geldof and Midge Ure to raise money for Ethiopia.
Various Artists: That's What Friends Are For
AIDS was (and still is) one of the biggest fears of humanity. To help fund of American Foundation for AIDS Research, Dionne Warwick, Elton John, Gladys Knight, and Stevie Wonder recorded a cover of Rod Stewart's song, making it one of the best charity songs until these days.
Michael Jackson: Heal The World
During the '90s turmoil all around the world, famous humanitarian and the King of Pop, Michael Jackson, decided to do something.
He released one of the best charity songs in history called "Heal The World". The royalties he got from the song he used to create the non-profit organization with the same name as the single. His organization has the goal of ending the world's poverty.
Artists for Haiti: We Are the World 25 For Haiti
Artists for Haiti was a super group that is formed in 2010 to re-record Michael Jackson and Lionel Richie (he was one of the producers of this new charity single) to raise funds for the victims of the earthquake in Haiti.
The earthquake was so devastating that it caused the death of over 300 thousand people.
They succeeded in raising over 10 million dollars for the cause, making it one of the most famous charity songs.
Helping Haiti: Everybody Hurts
"Everybody Hurts" is one of the most popular REM songs. It was re-recorded in 2010 to help raise awareness and funds for victims of the great Haiti earthquake. Many celebrity artists were involved in the recording of this song about giving back.
Elton John: Candle in the Wind 1997
Diana Spencer was one of the most beloved princesses in history. She was famous for her humanitarian work.
After she died in a car accident in 1997, Sir Elton John re-recorded his song "Candle in the Wind" with new lyrics as a tribute to Princess Diana. This song has very strong emotion in it.

Taylor Swift: Ronan
Although many people think about her as a pop star, Taylor Swift is one of the best country singers of the new generation. To raise awareness about neuroblastoma, she was written and performed a charity song about 4-year-old Ronan Thompson, who tragically died from this type of cancer.
The single was released in 2012, one year after little Ronan passed away. All revenues from this song are distributed to charities that fight against neuroblastoma.
Tears For Fears: Everybody Wants to Rule the World
Tears For Fears is one of the most famous British bands of the '80s. Their debut album reached number 1 in the UK.
In the May of 1986. an event called Sport Aid took place. It was a sport-themed campaign to help tackle famine in Africa. Tears for Fears took participation in Sport Aid by re-recording one of their most famous songs, making it a song about charity.
Wet Wet Wet: With A Little Help From My Friends
A group from Scotland with an interesting name, Wet Wet Wet, recorded a single from the Beatles, making it a charity song raising awareness about the UK children's and young person counseling service, ChildLine. It is a 24/7 service for all aged 18 and younger.

Wham!: Last Christmas
George Michael did a lot of charity work during his life. He and his partner from group Wham! Andrew Ridgeley donated all the money they earned from the sale of their single, "Last Christmas", to Ethiopia during the famine in the mid-80s.
By the irony of fate, George Michael, a man who wrote and performed some of the best Christmas charity songs, died on Christmas Day in 2016.
Gareth Malone and the Military Wives Choir: Wherever You Are
When it comes to Christmas charity songs, this one is one of the most successful, selling more than 550 thousand copies. It was released in 2011 and was the top seller for several weeks.
Cliff Richard and the cast of The Young Ones: Living Doll
Cliff Richard re-recorded his hit song in 1986. for Comic relief. Comic relief is a British charity whose first mission was to help victims of the famine in Ethiopia.
It is noted that Richard's single sold in over 1.5 million copies all around the world.
Northern Lights: Tears Are Not Enough
One more humanitarian action forwarded upon sending help to the victims of the Ethiopia famine was forming of a Canadian super group called Northern Lights.
Their charity song was several weeks at the #1 place on the Canadian chart and sold in over 300 thousand copies. It is estimated that they raised around 3 million US dollars for the charity.
S Club 7: Never Had a Dream Come True
BBC started its charity named Children In Need in 1980. It is estimated that they have raised 1.5 billion pounds until today. Their main goal is to help UK's disadvantaged children and young people.
One of their actions was to record official Children In Need/BBC charity song that was performed in a charity telethon in 2000.
Michael Jackson: Earth Song
We included one more of Jackson's songs for charity on our list. "The Earth song" was written and released to raise money for the world's hunger relief.
We can say that Michael Jackson again did well because his single sold in over 20 million copies worldwide.

Lou Reed & Friends: Perfect Day (1997)
"Perfect Day" is one of the most recognizable songs of all time. In 1997, he re-released it as a charity single for BBC. The song once again topped the charts staying at number 1 for three whole weeks, making it one of the most successful singles that year.

USA For Africa: We Are The World
Probably the most star-filled choir of all time, with 45 artists (among them were Tina Turner, Stevie Wonder, Ray Charles, Bob Dylan, Cyndi Lauper, Willie Nelson, Smokey Robinson, and many more) raised over 60 million dollars for humanitarian aid for Africa.
Their action helped future charities that brought us some of the best charity singles ever.
Artists United Against Apartheid: Sun City
Apartheid policy is the biggest problem South Africa has been facing for decades. Although on the list of charity songs, Sun City is, in fact, a call for help to change.
From the available data, Steven Van Zandt and others involved in this project raised over 1 million dollars that were distributed to anti-apartheid organizations. 
Voices That Care: "Voices That Care" (1991)
Many of the charity singles were written against the war. This one particularly was inspired by Gulf War. One of the interesting fact regarding this song is that it included a choir composed of Hollywood actors and famous athletes.
Luckily, the conflict ended before the charity song was released.
Tony Christie and Peter Kay: (Is This the Way to) Amarillo
One more charity song for UK's Comic Relief was recorded by comedian Peter Kay and singer Tony Christie. It was a cover of Neil Sedaka and Howard Greenfield's song from the 70s.
It had a great impact worldwide and even performed before World Cup final in 2006 in Berlin.
The Christians, Holly Johnson, and Paul McCartney: Ferry Across The Mersey
The incident at Hillsborough stadium caused the death of nearly 100 people and resulted in stricter safety regulations in the sports venues.
To help those affected by the disaster, a charity song "Ferry Across The Mersey" was re-recorded by famous artists from Liverpool.

The Crowd: You'll Never Walk Alone
You'll Never Walk Alone is famous as a hymn of Liverpool fans. But this time, it is re-recorded to help victims of a 1985 Bradford City stadium fire.

Boyzone: When The Going Gets Tough
A few months before their breakup, the band Boyzone recorded a charity single for Coming Relief. Along with two other singles, it was sold in over 4 million copies around the world. The popularity of this single contributed music video featuring an all-star cast.
Martine McCutcheon: Love Me
Long before losing everything to depression and illness, Martine McCutcheon recorded a charity single for Children In Need. It is estimated that this charity song raised over 20 million dollars.

Denise & Johnny: Especially For You
A year before Martine McCutcheon recorded a single for Children In Need, Big Breakfast presenters Denise van Outen and Johnny Vaughan did the same. The charity song they did with the help of the pop group Steps raised over 18 million British pounds.
Will Young: Don't Let Me Down
Will Young's career, after winning Pop Idol, was marked with success. He was chosen for the 2002 Children in Need leading charity single. It was a very successful campaign that collected over 26 million pounds during that year only.
JLS: Love You More
Among charity songs done for Children in Need, one of the best is JLS's "Love You More" which took number 1 place on the UK singles chart in 2010. The success of this charity single was outstanding.
Ellie Goulding: How Long Will I Love You
Girl with the angelic voice, Ellie Goulding 2013 recorded a track for UK charity Children In Need. It was sold in almost 100 thousand copies and was included in the movie by Richard Curtis, called "About time".
Jess Glynne: Take Me Home
Two years after Elle Goulding, Jess Glynne recorded a charity song for Children in Need. As the leading single, "Take Me Home" managed to help in collecting over 55 million pounds during the 2015 campaign.
Elton John and George Michael: Don't Let The Sun Go Down On Me
Two great vocals, which already were mentioned on our list, George Michael and Elton John, did a live cover of Elton's single. They performed this hit at the Live Aid concert in 1985. It soon got to number 1 in both the US and the UK.

Downtown: Emma Bunton
Former Baby Spice, Emma Bunton, had the honor to sing for Children in Need charity. Her single was released in 2006 and was the leading single of that year's campaign.

Carrie Underwood: I'll Stand by You
During her visit to Africa, the winner of the 4th season of American Idol, Carrie Underwood, performed this song, which originally was recorded by the Pretenders.
She later re-recorded it as a charity song and donated all the money given from downloads. The single was downloaded over 300 thousand times from iTunes.

Graham Coxon: Falling
Graham Coxon, Britain's all-favorite, was devastated when his long-term friend Luke Daniel took his own life in 2017. Coxon decided to record the song Daniel wrote, and all of the revenue was given to charity.
Coxon donated money to Campaign Against Living Miserably (CALM), which is having a goal to reduce the number of suicides among men.

Eva Cassidy and Katie Melua: What A Wonderful World
Katie Melua recorded a beloved pop ballad as a duet with one of her idols, American singer Eva Cassidy. Unfortunately, Cassidy died in 1996. So Melua used technology to mix her and Cassidy's singing. This charity duet was released for the British Red Cross.

Justin Timberlake, featuring Esmee Denters: Follow My Lead
Shriners Hospitals for Children is an American non-profit organization founded over 100 years ago. They employed famous pop idol Justin Timberlake and Dutch singer Esmée Denters to record one of the most famous charity songs.

Ariana Grande: One Last Time
Teen idol Ariana Grande re-released her single following the Manchester Arena bombing at her concert. She donated all income of this single to the victims of the bombing and their families.
Rage Against The Machine: Killing In The Name
Don't be surprised why Rage Against The Machine finished on our list. Their lyrics were always deep and meaningful.
Killing In The Name was originally released inspired by police brutality and riots that came afterward. Its re-release came as a protest against the domination of music by The X Factor. The group donated all the money from single to charity.

Ted Christopher: Knockin' On Heaven's Door
"Knockin' On Heaven's Door" is a classic that doesn't need a special introduction. This Bob Dylan song is truly a masterpiece for ever. Scottish musician Ted Christopher recorded his version in the memory of victims of the Dunblane school massacre that set piece in 1996.
Christopher added a new verse in the song to honor the children and teachers who lost their lives in the massacre. Also, he directed all the revenues to charities.
Manic Street Preachers: Theme From M*A*S*H (Suicide Is Painless)
Recognizing the problems disabled persons face every day, a famous rock band from Wales, Manic Street Preachers, did a cover of the theme song from the TV series M*A*S*H as a charity single in 1992.
They distributed all of the earnings to Scope, a UK charity that is trying to raise awareness and alter negative attitudes towards disabled people.
Pet Shop Boys with Jennifer Saunders and Joanna Lumley (of the television series Absolutely Fabulous): Absolutely Fabulous
When you put two of the most loved duos in Britain, you get a recipe for success. This charity single was done in the coproduction of the electro band Pet Shop Boys and actresses from the hit comedy series Absolutely Fabulous. It was recorded for the 1994 Comic Relief campaign.

The Saturdays: Just Can't Get Enough
"Just Can't Get Enough" is a famous song by Depeche Mode. It was covered by the all-girl pop group The Saturdays in 2009 for the Comic Relief campaign. It even reached 2nd place in the UK chart.
Friends of Jo Cox: You Can't Always Get What You Want
Jo Cox was a politician of a labor party who was murdered in a terrorist act in 2016. A group of musicians named themselves Friends of Jo Cox, released a charity song and gave all the money to the Jo Cox Foundation, which is actively working with several humanitarian organizations.
One Direction: One Way or Another (Teenage Kicks)
Britain's "next big thing", boy band One Direction covered the punk-pop song "One Way or Another (Teenage Kicks)" for charity. This single was sold in over 300 thousand copies in the UK only.

Various Artists: This Is For My Girls
Former First Lady of the United States of America Michelle Obama brought a girl group together to perform Dianne Warren's song. All money made by this charity song was donated to the Peace Corps Let Girls Learn Fund.
Spice Girls: Mama
The most famous girl band in the last 30 years, Spice Girls, used their influence and supported Comic Relief's campaign by recording a song about giving back named "Mama". That was their fourth single that topped UK chart lists.
Artists for Grenfell: Bridge over Troubled Water
In 2017 a fire broke out in the 24-story Grenfell Tower in London. 74 people died and over 70 were injured. Simon Cowell brought star artists from all over the UK to re-record Simon and Garfunkel's single "Bridge over Troubled Water" as a charity song.
This single was a huge success and got on the top of the UK lists helping hundreds of Grenfell Tower fire victims.
Band Aid 30: Do They Know It's Christmas?
The 30th anniversary of Band Aid single "Do They Know It's Christmas?" was celebrated in 2014 with its fourth airing. Once again, the leaders were Bob Geldof and Midge Ure, and their goal was to raise awareness of the Ebola crisis in Africa.
In the 2014 version, the song was recorded by (among others): Bono Vox, Chris Martin (Coldplay), One Direction, Sam Smith, Ed Sheeran, and Ellie Goulding.