The Internet gave creative people a lot of places to express their creativity and share it with others. There was an explosion of art business ideas, and we got many new things on the market.
That means the art business is a thing if you are creative enough and willing to convert your passion into something profitable. We will give you pointers on how you can begin your business by giving you several creative art business ideas. You can start with the one you think suits your artistic soul the best.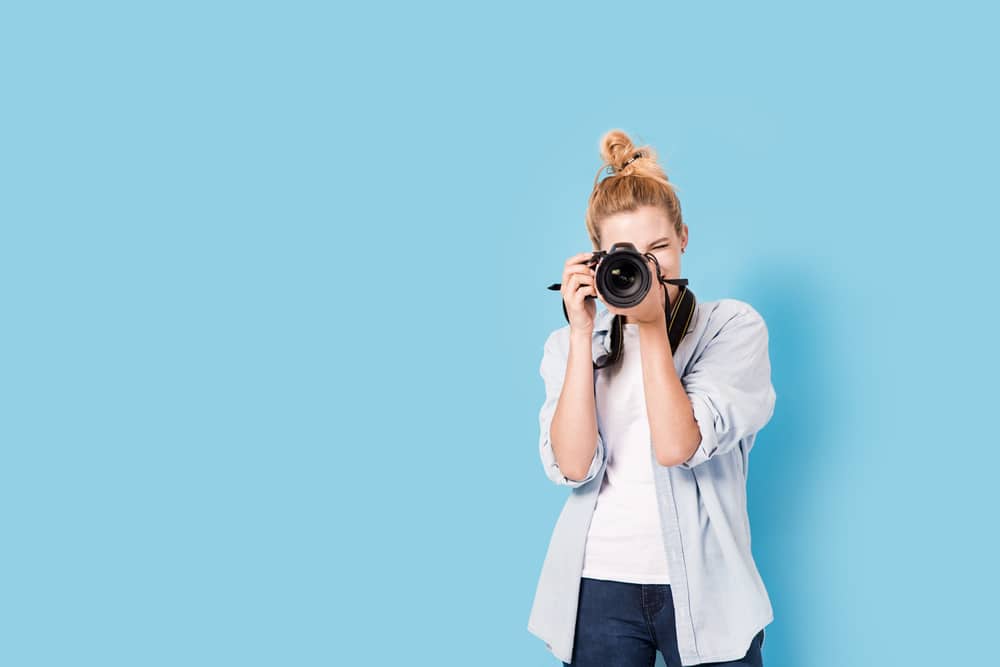 Photographer
When we are talking about business ideas for creative entrepreneurs, many people will first think about photography. And that is an educated guess!
A lot of creativity can be expressed with a camera. So if you think you can capture good photos and have technical knowledge of editing software to create perfect images, you can try making money from it. Not only can you monetize your skill, but you can also grow your money by choosing the best banks for savings.
Many events need dedicated photographers, from kids' birthdays, and school recitals to weddings and other types of celebrations. On the other hand, you can do personal photoshoots, but remember that you need additional equipment for that.
Because there are so many business opportunities in this niche, be aware that the competition is intense.
Additionally, when it comes to the photography business, you can start a course for talented and inexperienced photographers. You can do that in person or even online, by communicating directly with your trainees and sending them previously recorded materials.
One more of the art business ideas is to become a photographer for stock photo sites. You can sell your photos to them or make an arrangement to get a small fee for every downloaded picture.
Website designer
The next of our art related business ideas is being a website designer. For this job, you are required to have technical knowledge of HTML and CSS coding and be familiar with WordPress (as that is the most popular platform for site designs).
When creating the site, you can choose some of the already built templates (free or paid), but your clients will want to be unique, and that is where you can show your creativity. You will need to design the layout, color scheme, and overall look and feel of the website and at the same time, create and optimize visual elements, such as logos, images, and videos.
Upon finishing the website, you will need to test it and fix any potentially found bugs before launching it live. During the whole process, you will be collaborating with other professionals, such as content writers and developers.
Every company needs a website these days, so you will always have enough work, but you need to be punctual and deliver on time. Only then you can succeed.
Graphic designer
The marketing industry is highly profitable these days, and many famous companies generate enormous incomes from it. Look at Google or Meta, for example. They are selling your search patterns to advertising companies so they can serve you ads designed specifically for your interests.
Every marketing company needs a graphic designer that will develop concepts, graphics, and layouts for product illustrations, company logos, and websites. Besides that, you will be preparing rough drafts of material based on an agreed brief and reviewing final layouts, and suggesting improvements when necessary.
Big companies usually have their own department with full-time hired graphic designers, but you can start as a freelancer and work with small businesses. Your first step is to register on the sites like Upwork and create a portfolio of your work so you can be noticed, and that companies see what you can do. Keep in mind that you must be familiar with technologies in new media, particularly design programs such as InDesign, QuarkXPress, FreeHand, Illustrator, Photoshop, 3ds Max, Acrobat, Director, Dreamweaver, and Flash.
Sell designs and prints
When we are talking about creative business ideas for artists, this one is probably the easiest to start with. When decorating an office or home, we always look for creativity, and that is where the artsy person can step in.
Make designs for various situations and collect them in one place. You can set up an online shop or use a platform like Shopify or Etsy to host your store and list your designs and prints.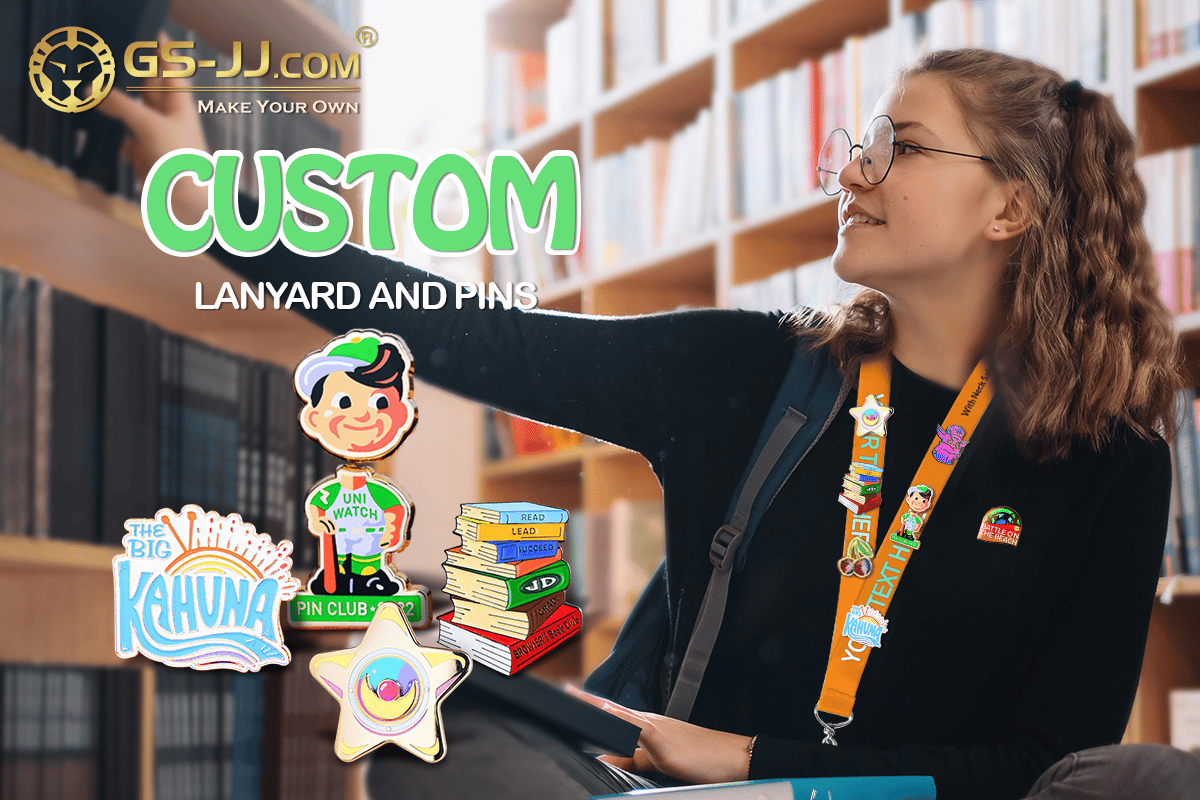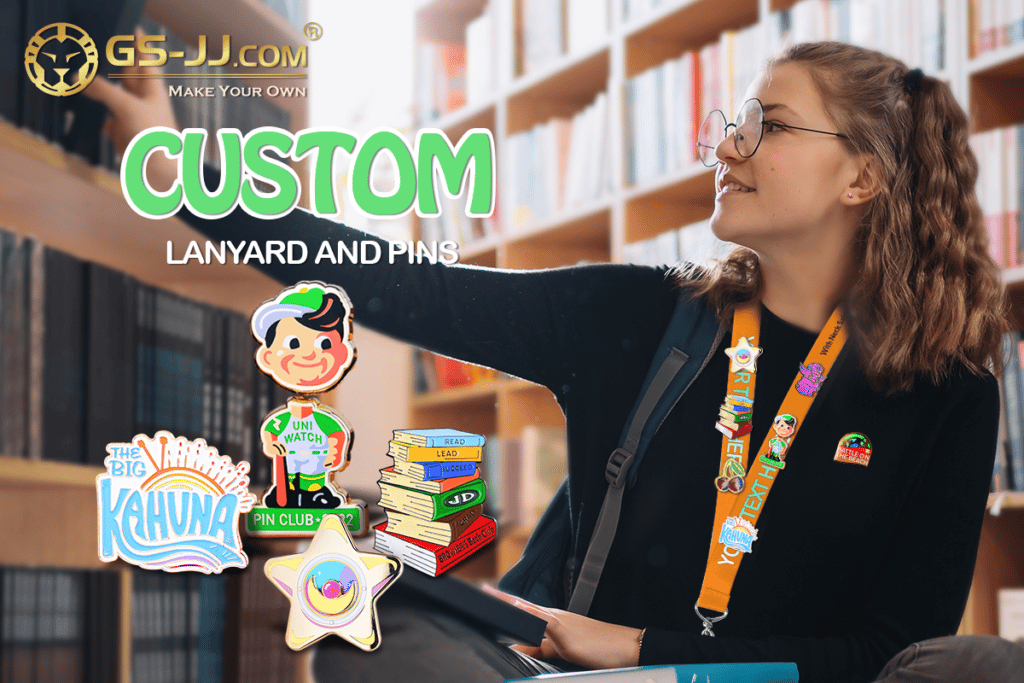 If it is not convenient for you to produce products personally, you can find an online customization company to make them and convert your designs into physical products—GS-JJ is good. You can make custom enamel pin, custom stickers, lanyards, and more to sell. It will be a good market!Just have a try.
Take high-quality photos of your prints. People need to be able to see what they're buying, so take clear, high-quality photos of each print.
Offer discounts and promotions to help attract more customers, and make sure you respond quickly to any inquiries and answer any questions customers may have.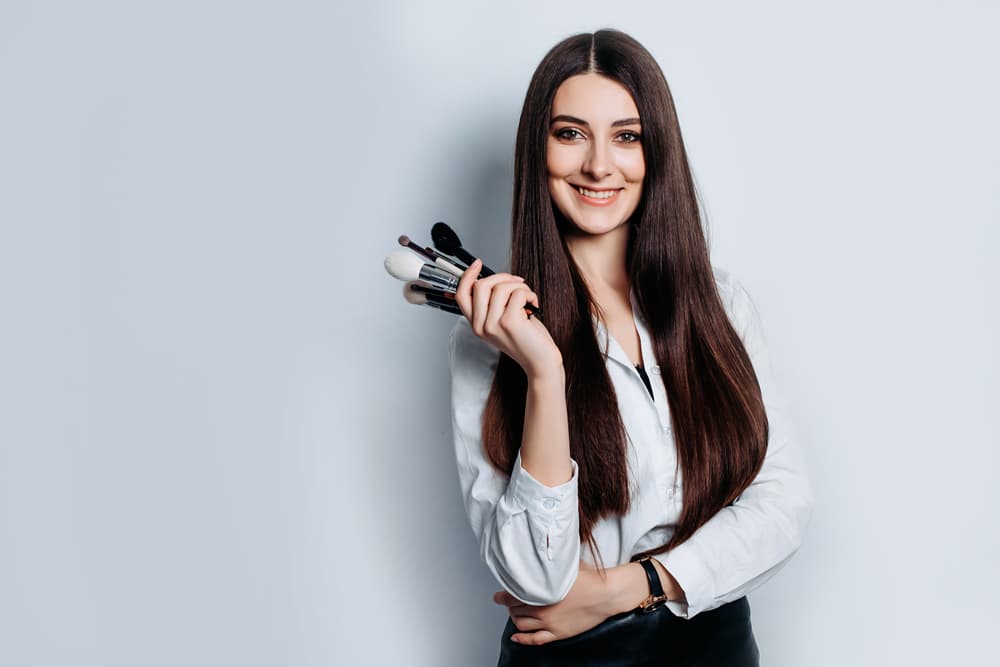 Makeup artist
The good thing when you want to become a makeup artist is that you don't need any certificate or school diploma. Your work will speak for itself, you just need to have an over-the-top knowledge of cosmetics. Bonus points go if you can create custom looks for special occasions, such as weddings and photoshoots. And if you can suggest colors, products, and tools depending on a client's individual needs, you are on the right track.
Makeup artists can also work freelance, but that road will be very challenging. You will need time before you establish a customer base big enough for a solid income. Your rates will be discounted in the beginning, and you will work with a smaller base of people. But, be creative with marketing, put up posters and flyers around the neighborhood, pay for ads on Google and Facebook, pay for a jingle on a local radio station, etc.
Remember that you always need to experiment with new things. Test and purchase new makeup products, follow trends in makeup styles, and suggest new looks to clients, and advise on skincare routines to ensure a perfect makeup base.
Visual merchandising
Retailers are always looking for a creative person who will make their shop more visually appealing to customers. Your job as a visual merchandiser will include crafting window displays that promote sales, developing creative display ideas for merchandise and product launches, setting up mannequins and other props to create an attractive shopping environment, and utilizing creative lighting techniques to bring attention to merchandise.
You can work as a freelance visual merchandiser with small shops and take several clients at once, or you can apply for a job at a large retailer and take care of its shops.
At the first glance, it can look that this is not the best of creative art business ideas, but if you are experienced enough, it can be fun and profitable.
Creating company signs
Every company needs unique and recognizable signs as a part of brand creation. When it comes to successful art business ideas, you can't find much better than this one. But to be able to create a sign for a company, you will need a lot of education, experience, and creative energy. It is paid well, but it requires a lot of skills.
The first step in creating a sign is to speak with your client and see what they want. The next step is to identify the company's clients and the public picture they have on the market. Only then you can start the creative process.
Calligrapher
On our list of small business ideas for artists, we have exotic examples as well. Surprisingly, there is a lot of demand for calligraphy skills on the market, so you can take this work into consideration.
As a calligrapher, you can design wedding invitations, holiday cards, and other greeting cards, create custom logos, monograms, branding designs, and craft personalized certificates, diplomas, awards, and other documents.
You can even write custom quotes, poems, and other writings for special occasions.
All of your work can be sold on your e-commerce website or on platforms like Etsy.
Framer
Framing is another one of the small art business ideas that can bring you a fair amount of money when you establish your business. One of the downsides of this idea is that it requires significant capital in the beginning, as you need to purchase a lot of equipment and find a place for your shop. True, you can use your house, but it is a better idea not to. If you can, at least start from the garage.
As a framer, you will work with anything from artwork to memorabilia. Keep in mind to put a variety of mounting options, including hangers and clips, so your client can hang artwork wherever they want.
Picture frames are an essential addition to any home or office. They are the perfect way to display photographs and art prints, as well as certificates, awards, and other important documents. You can show all your creativity when designing picture frames. It can be a good idea to frame mirrors as well.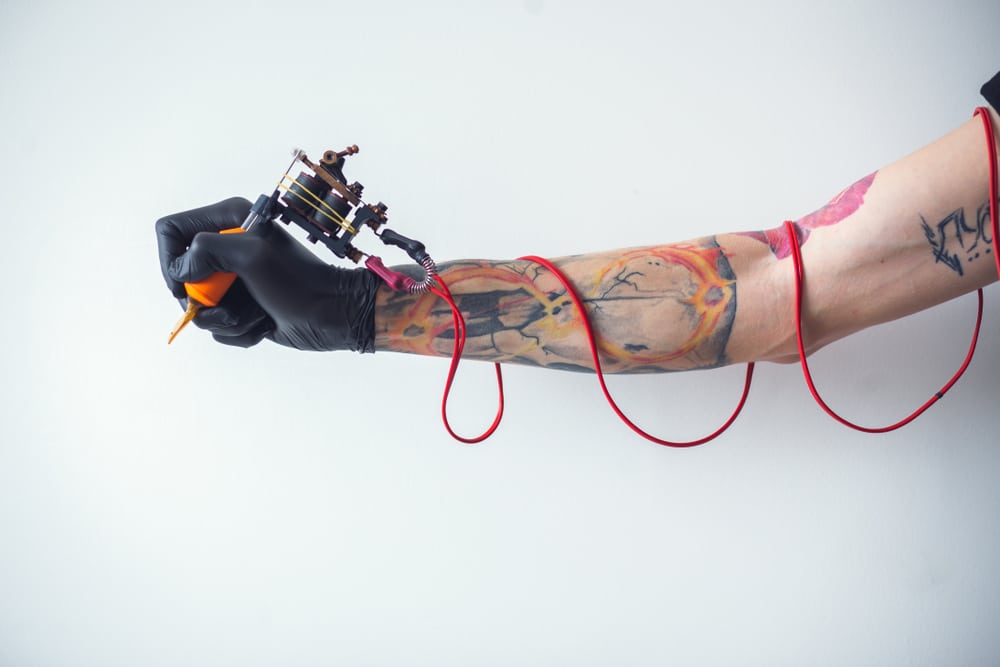 Tattoo artist
For this suggestion, we can say it is one of the drawing business ideas. The tattoo industry is fast growing, and you will surely have enough clients.
But before starting this business, you will need to complete training and earn some qualifications. Only then you can start growing a reputation. First, you will work with friends and family, but after some time, you will start earning a considerable amount of money.
You can charge by an hour or by the finished tattoo. When you are just starting, the first option would be better because, as you gain experience, you will be able to draw tattoos faster.
It is a nice idea to develop sketches of possible tattoo designs and put them in the display book, so your clients can see what you can do.
Always fulfill all the health standards, sterilize needles and other equipment, clean and bandage the area after the tattoo is complete, and educate clients about proper aftercare instructions.
Artist for coloring books
Coloring books are still the thing and believe us, they will always be. You can use your creativity to come up with great designs that will be appealing to children.
It is important that you, as an artist, are able to work collaboratively and respond quickly to feedback.
It is also important that you have a good understanding of composition, color, and design principles to create engaging and attractive illustrations.
Art business ideas: conclusion
Possessing artistic talents and creativity is a solid foundation to start your own art business. Most of these art business ideas we mentioned can be done from your home, and are easy to set up. Some of them require shops, but you won't have too much trouble finding a location.
Remember, when starting your business, you need to target specific clients, create a proper marketing strategy, and use the reach that social networks bring to you. Setting up a website is always a good idea that will help you start earning a living as a creative entrepreneur.