Apple Music made a fresh redesign of its service and named it Apple Music Replay 2022. Apple music service, by adding new features, is offering its users a new and unique experience. Probably the most important is the "Highlighted Reel" feature.
Imagine being able to recreate all the best moments of your life underlined with the songs of your favorite artists without having to manually scroll through playlists for hours.
That is something you are getting with Apple Music Replay 2022. After using this option for the first time, you won't stop finding new ways to experience your favorite tunes.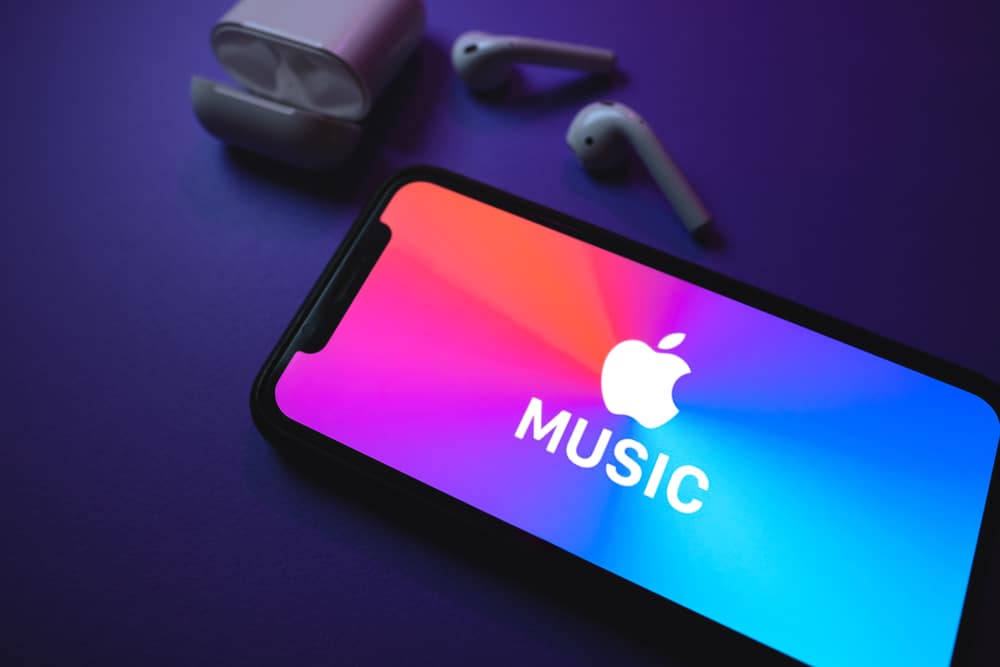 What New Features Apple Music Replay 2022 Brings to Users?
Technology giant, Apple, continues to make a breakthrough in the music streaming world, and with their newly redesigned Apple Music Replay 2022, they want to be your number 1 choice. This new version has a completely redesigned interface that is much more intuitive, and finding music is now much easier. By removing clutter, Apple music made browsing through music libraries much faster and more precise.
Apple Music Replay 2022 has a hot new feature! It's called Highlighted Reel, and it enables users to match their feelings and emotions with corresponding music. When you start Highlighted Reel, it will create a reel of songs based on your listening history from the period you specify. The reel you create is updated every month, and you can access it at any time to remind yourself about memories from the past.
One more benefit of Highlighted Reel feature is that it helps Apple Music algorithm "understand" what music genres you like to hear. By using that data, Apple music will present you with music recommendations, and you will hear a lot of new music that you maybe missed. It is a great feature that all music lovers will like.
Highlighted Reel is machine learning, and by including it in music streaming, Apple is making a big step forward. Users won't receive just plain recommendations based on their past playlists, they will also be able to see how their choices correspond with the listening habits of people all around the world. So, music lovers can now see who shares the same taste in music as they are. And they only need to be a member of Apple music.
Music is pure emotion, and every song can transport you back in forth in time, so it is an integral part of our lives. Apple Music Replay will help you bring back all the memories you wish to experience and store them forever on your playlist.
If you are tempted by this, you should download Apple Music Replay 2022 now and start reviving your experience!
Remind Yourself of Your Music Listening Habits
Apple Music has a great feature called "Replay" that allows you to review your listening habits from the past year. Besides music, you will also get animated transitions, a visual element that will make your experience even more immersive. Animated transition is something many other streaming services don't possess, so Apple did a great job with this trait.
It is a great thing to compare your favorites over time with other users. You can filter it by genre to be more specific when doing a comparison. Apple also made the top 100 lists for listeners divided by artists and genres. Who knows, maybe you can appear on one if you are persistent enough? That can be your motive to record more time listening to a new album by your favorite band or solo performer.
Apple music recognized the significance of Instagram. Many people share their achievements on this social network, from learning to play instruments to their demo recordings, or they share what are listening to right now. That is why Replay is made to be easily shareable on IG. With a few clicks at replay.music.apple.com, you can have your personal stats available for sharing on Instagram, so the world can see what you are doing.
How to use Apple Music Replay?
Here is a short tutorial on how to prepare a personalized playlist of your favorite music with Apple Music Replay:
Sign into your account (if you don't have one, you will need to create it),
Go to the "For You" tab and click "Replay 2022" (here you can see your stats, preferences, and comparison to other Apple Music listeners),
Wait for a list to generate,
Customize the list per your preferences,
Share it with friends!
As you can see, there isn't an easier way to capture past experiences with your favorite music and albums and share it with others. You can create the perfect music experience at any moment.
Apple Music Top Charts Insights – 2022
The Apple Music Top Charts Insights of 2022 is published, and now music lovers can talk about the latest trends in the music industry. You will get a whole picture of the most popular and streamed music, from hip-hop and pop to jazz, rock, and R'n'B.
Let's dive into data – hip-hop is still dominating streaming services, although rock got a pretty good year. We can say that artists who were hit by a lockdown finally got their creativity flowing out.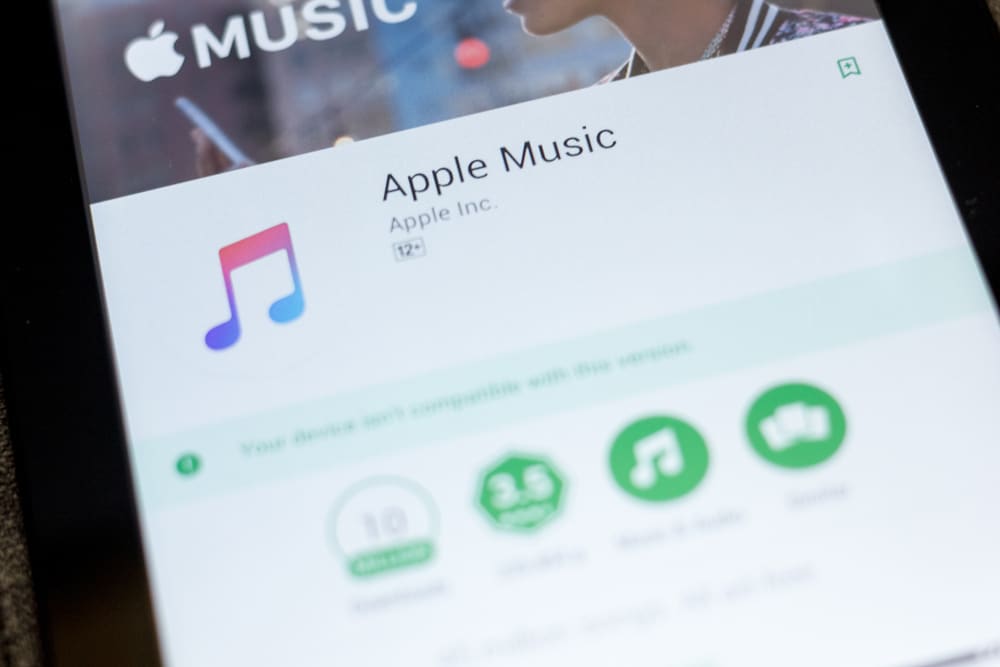 At the top of 2022 was The Kid LAROI and Justin Bieber's "STAY", which reached No. 1 on Apple Music's Global Top Songs chart after an impressive 51 days at the top spot. The track also held No. 1 on the Daily Top 100: Global for an incredible period of time, as well as gaining traction in a total of 69 countries.
It is amazing what The Kid LAROI managed to accomplish after starting his professional career. And all that in under five years on the stage. What a pure talent.
Almost one-third of the Top 100 songs were from the hip-hop genre (32 out of 100). The rest was pretty much diverse, which means people started experimenting with their listening habits. The hyper-pop track "We Don't Talk About Bruno" soared to the top spot as a standout on Disney's Encanto soundtrack.
Almost half of the songs on this list were performed in languages other than English (49 out of 100). We can say it was a great year for Latin and J/K-Pop performers!
Joel Corry's single "Head & Heart (feat. MNEK)" is leading the Fitness Songs chart, reaching the Daily Top 100 in 53 countries and regions around the world. Elton John and Dua Lipa's "Cold Heart (PNAU Remix)" was at the top of the Shazam global chart, with 17 national charts at No. 1 — a record for both singers.
Finishing off the top five were Glass Animals' "Heat Waves", Harry Styles' "As It Was", Farruko's "Pepas" and Acraze's "Do It To It" featuring Cherish. As you can see from the names of the performers, they come from different genres showing that modern audiences like diversity.
Maybe these charts will inspire artists to start experimenting with their music and mix different genres. By pushing the boundaries of creativity, old and new performers can always stay fresh and appealing to different generations of listeners. Maybe 2022 will be their breakthrough point.
A lot of performers published new albums recorded during the pandemic, so they had enough time to express themselves through music. Surely, they have more songs in the drawers that didn't find their place on this year's release. They are waiting to see how their new material will be accepted.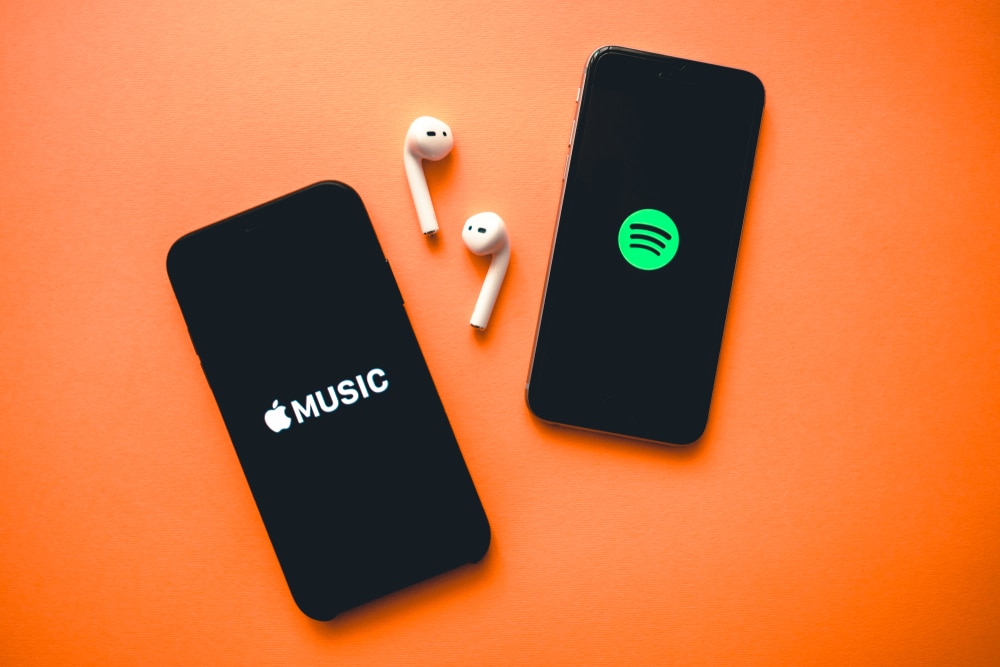 Spotify Wrapped 2022 vs Apple Music Replay 2022
November 30th was the day of the release of Spotify Wrapped's 2022 statistics, so we can compare it with Apple Music Replay to see similarities between the two music streaming platforms.
But first, we need to note that Spotify also launched several new features on its platform. One of them is  "Listening Personality", an algorithm that places listeners into four categories, based on their listening habits. Another feature worth mentioning is blended playlists between friends which is a great way to share music among a familiar group of people.
Spotify analyzed its database which counts over 450 million listeners across the world. The song with the most streams is Harry Style's "As It Was" which was streamed 1.6 billion times in 2022.
Spotify Wrapped and Apple Music Replay are direct competitors and since 2019 they are adding new features with every update. For a new version of Spotify Wrapped worth mentioning tracking changes in listening habits.
On the other hand, Apple's lists for the fans who listen to their favorite bands and artists will be an extra motivation for all of them to record more listening hours. This feature will surely attract more users to their music streaming platform.
One more difference between these two platforms is how they present your stats as a user. Spotify Wrapped analyzes your top artists, songs, and genres throughout the year, and based on that data, provides insights into how you compare to other Spotify users and a summary of your total listening hours over the last 12 months.
Apple Music Replay has a bit different and more detailed approach. Its algorithm analyzes the most played songs from month to month and gives you an in-depth overlook of genres and yearly global trends.
Apple Music Replay 2022: Conclusion
2022 was the year when Apple Music Replay 2022 differentiated itself from Spotify Wrapped. They did that by adding new features to their platform and offering a better user interface.
The best thing Apple users now have is the new "Highlighted Reel" feature that is allowing music lovers to create personal playlists and revive past experiences in a completely new way. With Apple Music Replay 2022, you will find the perfect soundtrack for every event in the nick of time.
The final conclusion is that Apple Music Replay is equally successful in picking relaxing notes as well as the best dance experience of your life!