With over 450 million active users during 2022 (for both music and podcasts), Spotify profiled itself as the number 1 streaming service worldwide. Even more impressive is that over 11 million artists and creators use this network.
The next big step in Spotify's increasing market reach is the acquisition of the UK-based startup Sonalytic Ltd, a music technology company that provides audio identification and recognition services to the music industry.
This is great news for both current and future Spotify users because now Spotify will integrate Sonalytic Ltd's technology into its platform to improve its music recommendation and discovery features – making everyone's listening experiences much more enjoyable!
This Spotify Sonalytic Ltd acquisition is a clear indicator of the company's aspiration to become an innovator in the music streaming world.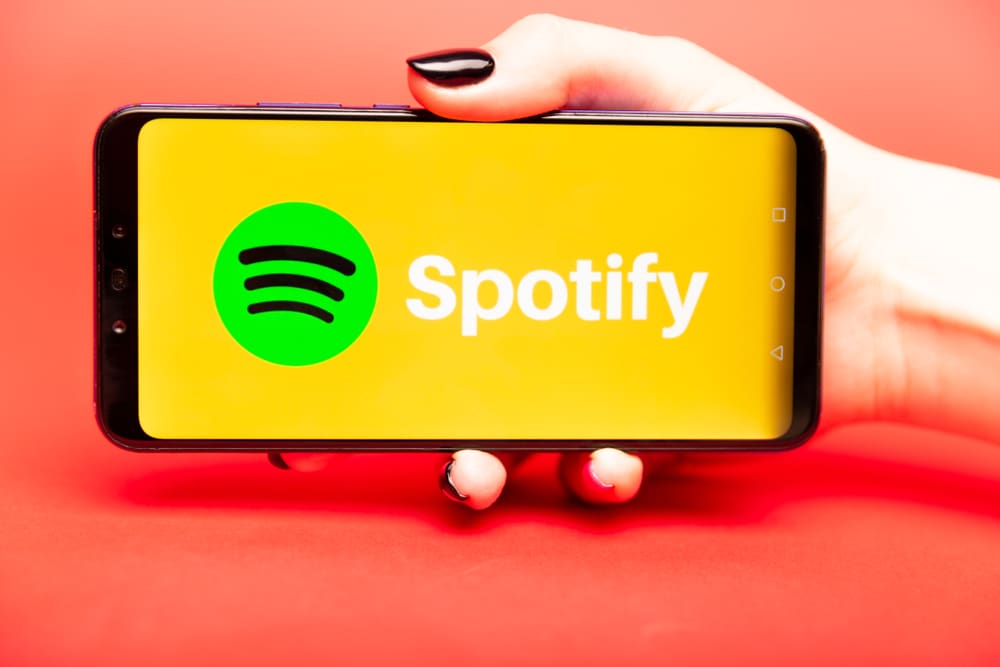 Spotify – growing music streaming platform!
Spotify reached over 200 million premium subscribers worldwide who can access premium content that includes millions of tracks and albums from performers all around the world. Spotify library has two levels of subscriptions – for free and premium users. You can see what each of them includes and decide if you want to pay or not.
Their library includes various genres, from country and pop to rock, jazz, electro, trap, and other popular genres. You can use genre and mood filters to get proper recommendations matching your music taste. With Spotify's intuitive interface design, you can easily create playlists where you will place your favorite songs or albums, or you can see what your friends have in their collections.
Besides music streaming, Spotify offers interesting content, such as personalized playlists based on user habits and interactive stories about songs and artists. It also allows users to connect with friends and share music and playlists. Users can follow each other, see what their friends are listening to, and even collaborate on playlists.
Spotify acquisition of Sonalytic Ltd
By announcing the acquisition of Sonalytic Ltd, Spotify revealed the course their future development will go. Using voice recognition software, Spotify will try to create a superb listening experience for all its users. Their goal is to become the largest music streaming service in the world.
Sonalytic's technology helps us to better understand the spoken word, which represents an enormous opportunity. Our goal is to provide listeners with compelling experiences, both through our own Podcast content as well as new innovations so they can discover more of what they love."

A statement from Spotify Read
One more reason for this acquisition was the legal challenges Spotify faced over copyright infringement in the past. They believe that Sonalytic Ltd algorithms will have a better detection rate of copyrighted material that will allow them to prevent those materials be uploaded without permission.
Another key part of Spotify's business, podcasts, will also get an improved facelift. Its indexing service for browsing and discovering podcasts, creating playlists of their favorite episodes, and creating podcasts by using Spotify's tools, will be upgraded. Sonalytic's technology will allow users to get recommendations for more relevant and personalized audio content in the future.
We're happy to announce that Sonalytic is joining the Spotify family. The Sonalytic team is passionate about creating technology to improve the music ecosystem for artists and fans. Their advancements in audio feature detection will be used in several ways to advance Spotify's mission: from improving Spotify's personalized playlists to matching songs with compositions to improve our publishing data system." 

Spotify 
What is Sonalytic Ltd?
Sonalytic Ltd is a tech company that specializes in audio detection and the ability to filter and identify complex sounds. It was founded in 2016 in London, UK, and its primary focus is on developing technology to analyze music tracks and identify copyrighted material by using its patented AI-powered waveforms.
It wasn't long before other companies recognized how valuable the services Sonalytic Ltd has to offer to the market are. They could be spared from the large fines they would have had to pay because of copyright infringement. That immediately diverted attention to Sonalytic Ltd and made it attractive to a large variety of potential buyers.
The creators of this startup often stated in the media that they were inspired by problems in the music industry. Many small and independent artists were in trouble, so they targeted those users and tried to make a tech product that will help them monetize music in a new and innovative way. They designed algorithms to detect and identify copyrighted material in music tracks and also analyze the characteristics of music, such as tempo, rhythm, and key.
Sonalytic technology is used in a variety of applications, including music streaming services, radio broadcasting, and TV production. It is designed to identify exact matches between audio recordings and digital music libraries. The most impressive feature is that their algorithms can detect copyrighted material in both recorded audio and live streams on a variety of platforms, including YouTube, Twitch, and other social media sites.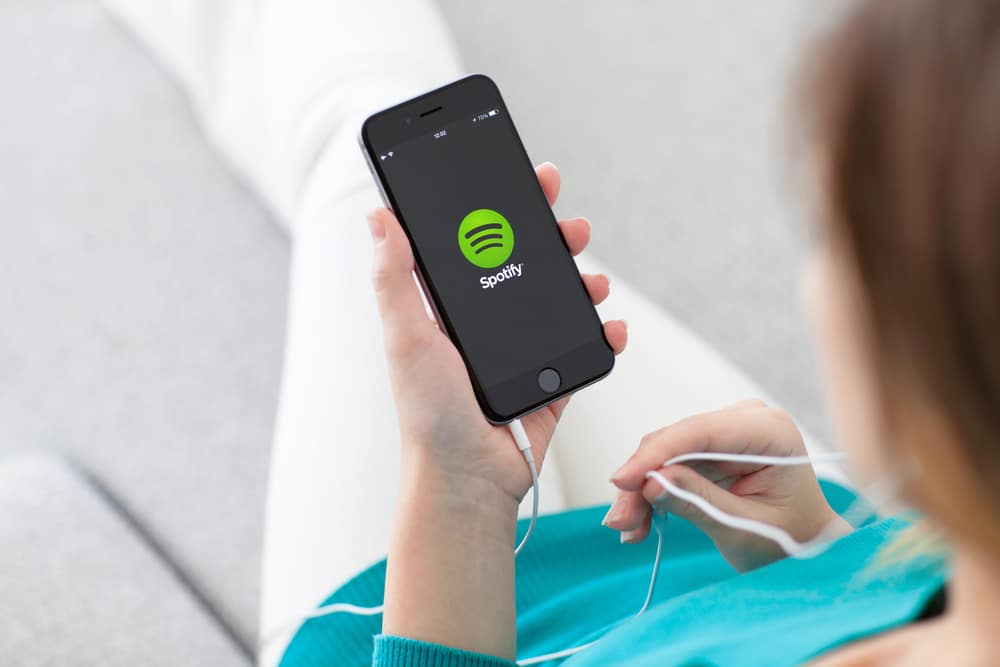 By integrating Sonalytic's technology into its platform, Spotify expects that it could detect and prevent copyrighted material from being uploaded to its service without permission. Also, they are stating that Sonalytic Ltd technology will improve recommendation algorithms to provide better-personalized recommendations to the users.
Maybe the main advantage of this acquisition is that Spotify will now be able to identify every part of the song and attribute revenue to music authors, even if someone used just a part of their music. This will be especially useful when it comes to mashups where several artists need to be attributed for their work. With this, Spotify will help independent artists tremendously, and it is expected that we will hear a lot of new and experimental music in the coming years.
Sonalytic Ltd's machine-learning assistance for music discovery is perfectly designed for Spotify and its indexation of personalized playlists. It will be the next upgrade to the existing Discover Weekly and Release Radar features. Discover Weekly is a playlist that contains up to 30 songs that refresh with new music each week, while Release Radar is a similar feature but refreshed on Fridays (instead of Mondays, like Discover Weekly).
Making playlists more personal and getting on-the-point suggestions can be decisive factors when choosing his music streaming platform. If Spotify succeeds in fulfilling all promises, without a doubt, it will acquire more subscribers in no time.
Is this acquisition a good move for Spotify?
Although the sum paid by Spotify isn't revealed, we can debate the benefits of this acquisition. Like any other major acquisition in the business world, this one also created two different public opinions. While some think Spotify is making a big mistake, many others are praising this business move.
Because of the compatibility of Sonalytic Ltd technology with Spotify's main business, we are inclined to believe their purchase of Sonalytic Ltd will be a great move. Especially because Spotify can use its algorithm in different ways, from recognizing music to creating more personalized playlists.
As mentioned, Sonalytic Ltd uses audio recognition algorithms that can detect subtle changes in sound, such as nuances, pitch, and rhythm. With this technology, Spotify would be able to identify songs and even parts of songs found in remixes and could determine exactly who should be paid for the content. Also, Spotify is now better equipped to detect and prevent copyrighted material from being uploaded to its service without permission.
Whatever happens in the future, one thing is for sure, Spotify is here to stay and create new trends in the market. Time will tell if their move to acquire Sonalytic Ltd was a wise choice, but the technology they bought can give them numerous benefits that will attract more subscribers to their service. We are excited to see what the future holds for this cooperation!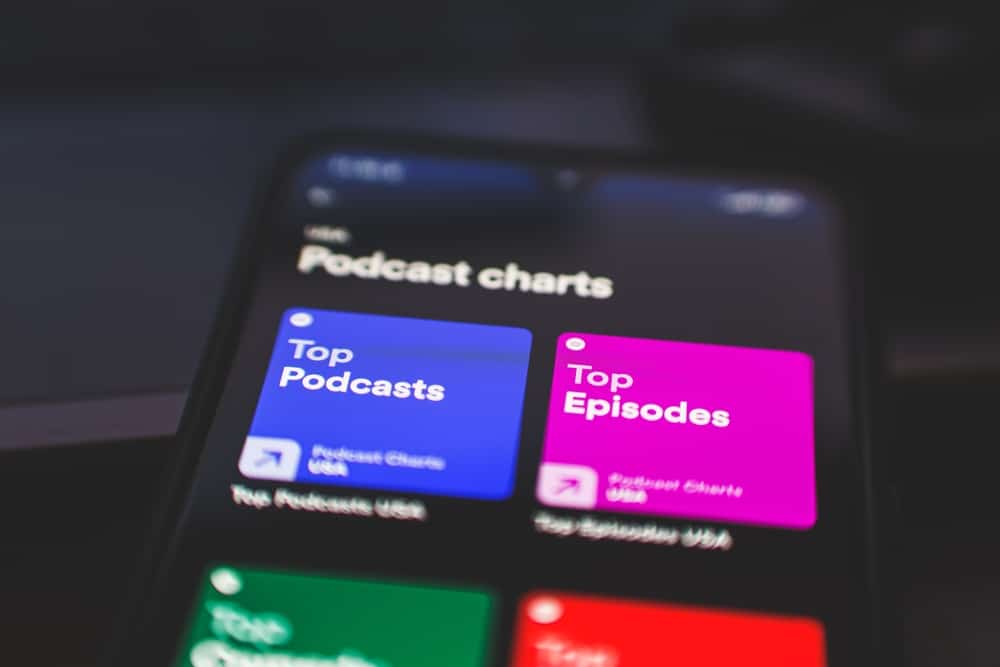 Spotify innovations in the music streaming industry
Spotify was launched in 2008 in Sweden and has since grown to become one of the most popular music streaming services in the world. During this period, they launched several ideas that attracted millions of users to their platform.
The platform makes it easy and affordable for subscribers to access millions of songs, podcasts, stories, and videos while allowing users to connect with friends and share music and playlists. Spotify also offers personalized recommendations based on a user's listening habits.
Spotify has invested heavily in podcasts by acquiring podcasting companies like Gimlet and Anchor, and by creating its original content. This move has helped differentiate Spotify from other music streaming services and allowed them to reach an audience that isn't much into music listening.
Spotify has a very user-friendly interface that allowed users all around the world to easily publish and promote their work. They even developed their audio codec, called Vorbis, that delivers high-quality audio at lower bit rates. All of these features enabled artists to easily market their music. With Spotify, everyone from emerging independent musicians to established pop stars can promote their work through featured playlists or catchy in-app ads.
Spotify also revolutionized the way how music streaming services integrated with third-party apps. Among their integration are apps and services, such as Waze and Tinder, which further expand the audience of Spotify, making their platform more versatile.
They have reimagined how people experience and interact with music, making it easier than ever to explore new genres and find personalized selections based on user preferences.
Conclusion
From every statement Spotify published after the acquisition of Sonalytic Ltd, you could feel their excitement and eagerness to make something big and impactful. Their enthusiasm soon spread to artists and users, and now we have an army of people waiting for all the new things this technology mashup will bring. By incorporating its audio feature detection systems, Spotify promises advancements in its mission to personalize playlists, match songs with compositions, and improve the publishing data system.
Many music creators expect that Spotify will finally resolve the old problem regarding stolen royalty payments. If the algorithm can recognize every part of the song and award it to its original creator, revenues will finally be distributed according to ownership.
On the other side, users expect a personalized listening experience that will keep them engaged with the platform for hours. Also, they think that Spotify will be able to build a community around its platform.
Overall, the acquisition of Sonalytic Ltd represents a significant investment by Spotify in its technology infrastructure and its ability to provide high-quality music streaming services to its users while complying with copyright laws.