In the landscape of entrepreneurship, the appeal of DIY and crafting startups is not just in their profitability but also in their reflection of creativity and individuality. As the trend for handmade and personalized items continues to grow, there is a significant opportunity for crafty entrepreneurs to turn their passion into a thriving business. Below, we explore 23 innovative DIY and crafting startup ideas that can help you stitch, mold, and craft your way to success.
Top 23 DIY and Crafting Startup Ideas:
1. Custom Jewelry Design
Creating custom jewelry is an intimate process, connecting the creator's vision with the wearer's personal style. As a startup, you could specialize in various techniques such as wire-wrapping, silversmithing, or beadwork, catering to diverse tastes and trends. Establishing a signature style – be it rustic, minimalist, or bohemian – can help define your brand.
Moreover, the story behind each piece or collection could become a unique selling proposition, especially if it connects with cultural heritage, personal narratives, or is inspired by nature. Offering custom design services allows customers to have a hand in creating jewelry that is truly theirs, potentially commanding higher prices for the level of personalization.
2. Handmade Candle Creation
The candle market is blossoming with opportunities for differentiation. Beyond the choice of scents, your startup could innovate with shapes, colors, and even multi-functional candles that contain plantable seeds or reveal a keepsake as they burn. By specializing in non-toxic materials like soy or beeswax, you would not only cater to health-conscious consumers but also ride the wave of sustainability.
Additionally, the candle-making process can be therapeutic and lends itself to storytelling through scents. Crafting candles that evoke memories or experiences – such as rain on a summer's evening or a cozy winter fire – can create an emotional connection with customers.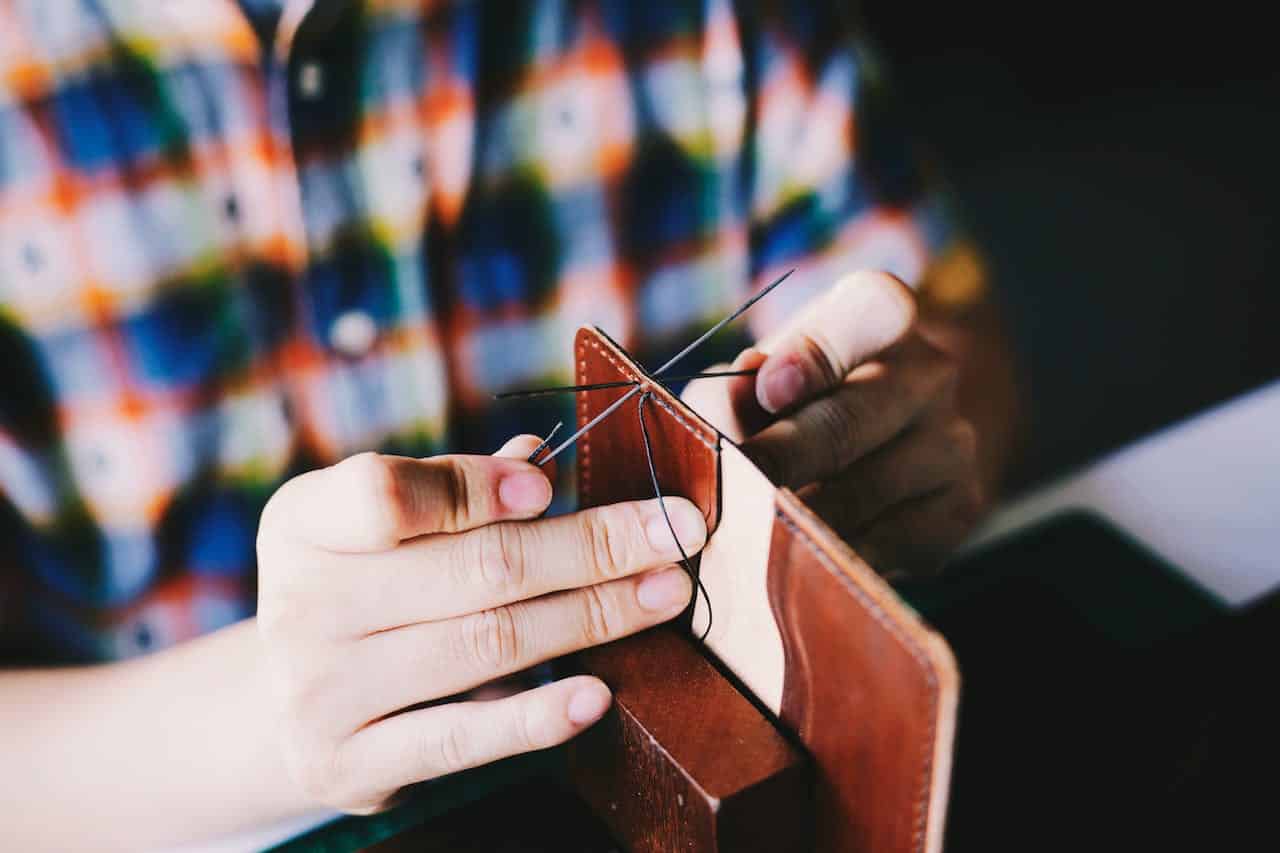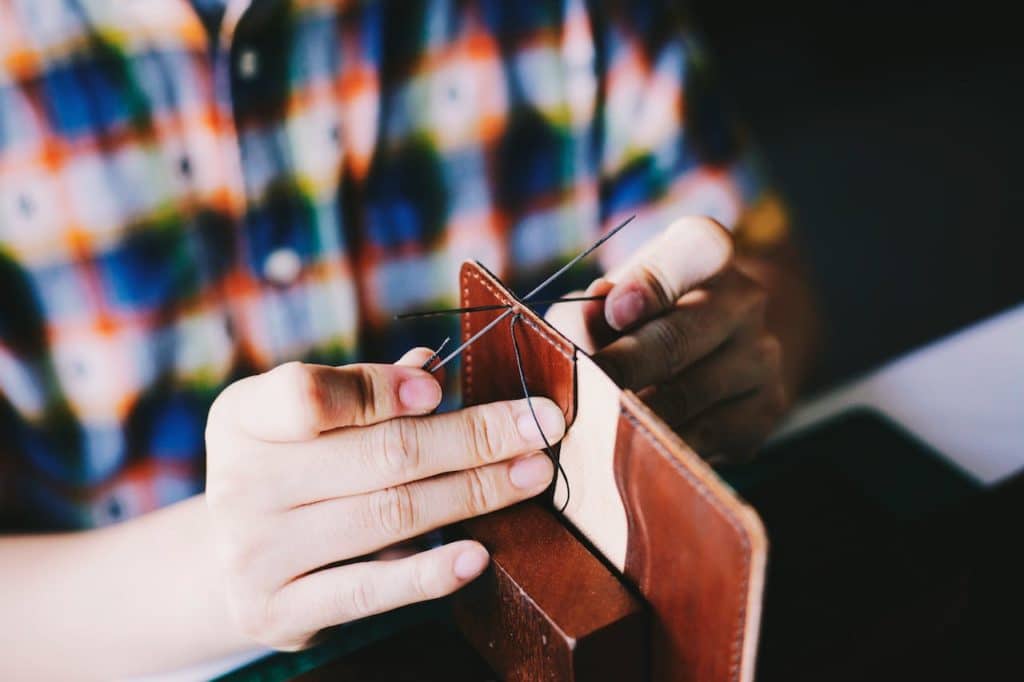 3. Personalized Stationery Shop
In an increasingly digital world, the tactile feel of personalized stationery stands out as a luxurious anomaly. By offering a range of customization options, including embossing, foil stamping, and a variety of fine papers, a stationery startup can attract a clientele looking for quality and individuality. Collaborations with local artists for designs can further enhance the uniqueness of the products.
Such a startup can also appeal to the wedding market, which seeks the personal touch for invitations and thank-you notes. The beauty of personalized stationery lies in its ability to become a keepsake, making every written word that much more special.
4. Upcycled Furniture
Upcycling is an artistic endeavor that breathes new life into old furniture. Your startup could be the place where forgotten pieces are transformed into functional works of art. This process not only tells a story but also appeals to eco-conscious consumers. Specializing in a certain era or style can help establish a niche market.
In addition to selling upcycled furniture, your startup could offer workshops or DIY kits for customers interested in learning how to upcycle their own pieces. This adds an educational dimension to your business, fostering a community of like-minded individuals.
5. Craft Supplies E-commerce
A craft supplies e-commerce platform can be the backbone of the crafting community, supplying everything from rare vintage buttons to organic cotton yarn. By understanding the needs of various crafting niches, your startup could become the go-to source for both common and hard-to-find materials.
An online store also allows for the curation of themed kits for specific projects, which could include video tutorials. Providing exceptional customer service and community engagement through online workshops could further solidify customer loyalty.
6. Bespoke Leather Goods
Leather crafting is an ancient art that requires skill and precision. A startup focusing on bespoke leather goods can offer timeless pieces from simple keychains to luxurious handbags. By sourcing high-quality materials and emphasizing craftsmanship, such products can become heirlooms.
In addition to the products, a leather goods startup can also offer customization services or monogramming, adding that personal touch that modern consumers crave. This can extend to collaborations with clients to design their dream pieces.
7. DIY Home Decor Kits
Home decor is personal, and DIY kits allow individuals to put their own spin on their space. These kits can range from simple macramé wall hangings to more complex furniture building projects. By providing clear instructions and all necessary materials, you empower customers to create something they're proud of.
Moreover, such a startup could capitalize on the trend of "experience gifts" by offering these kits as unique presents. Packaging them attractively and sustainably can enhance their appeal to the eco-conscious and design-savvy.
8. Pottery and Ceramics Studio
A pottery studio can become a creative sanctuary for those looking to try their hands at ceramics. It's a space that offers not just products but experiences. Classes can range from beginner to advanced, catering to a broad audience. Selling the work of local potters alongside your own can create a community hub for ceramic enthusiasts.
The tactile experience of working with clay is therapeutic and unique. A startup in this space could also host events such as "sip and spin" nights, where people can enjoy local wines while learning pottery, blending socializing with creativity.
9. Eco-Friendly Crafts
Eco-friendly crafts resonate with a growing demographic that values sustainability. Crafting items from recycled materials or sourcing supplies that are sustainably harvested can form the ethos of your startup. The products themselves can be as varied as upcycled clothing to handcrafted furniture made from reclaimed wood.
Beyond the products, hosting workshops on creating eco-friendly crafts can position your startup as a thought leader in the green crafting space, encouraging others to adopt sustainable practices.
10. Knitting/Crocheting Lessons and Supplies
The timeless arts of knitting and crocheting have seen a resurgence in popularity, blending tradition with modern style. By offering a range of high-quality yarns and tools, as well as patterns from classic to avant-garde, your startup can attract a diverse clientele. Lessons can empower customers to start their own projects, creating a sense of community and ongoing engagement.
Additionally, hosting knit-alongs or charity crafting events can build a strong, socially responsible brand image, while online tutorials and support forums can extend the reach of your business beyond the local area.
11. Scrapbooking Services
Scrapbooking is a cherished hobby that preserves memories in a creative format. A scrapbooking service startup can offer custom design work, turning clients' photos and mementos into beautifully curated albums.
Alongside custom services, selling unique scrapbooking supplies and offering workshops on various techniques can create multiple revenue streams. As a business owner, you can set yourself apart by providing archival-quality materials and innovative designs that capture the stories behind the memories.
12. Custom T-Shirt Printing
Custom apparel is a canvas for expression, and t-shirt printing is an accessible way to enter the fashion world. A startup in this niche can offer on-demand printing services with a range of design options, from customer-submitted artwork to collaborations with local artists.
An important aspect is the choice of materials and printing methods, which can range from traditional screen printing to eco-friendly direct-to-garment technology. This not only caters to individual customers but also to businesses and groups looking for personalized merchandise.
13. Children's Craft Classes
Fostering creativity in children is crucial, and craft classes provide a fun, educational outlet. A startup that offers a variety of classes, from painting to building simple robots, can appeal to children's diverse interests. By creating a safe and inspiring environment, children can explore different mediums and techniques.
Additionally, such a business could offer birthday party packages, where crafting is part of the celebration, or seasonal camps that focus on different themes, blending education with entertainment.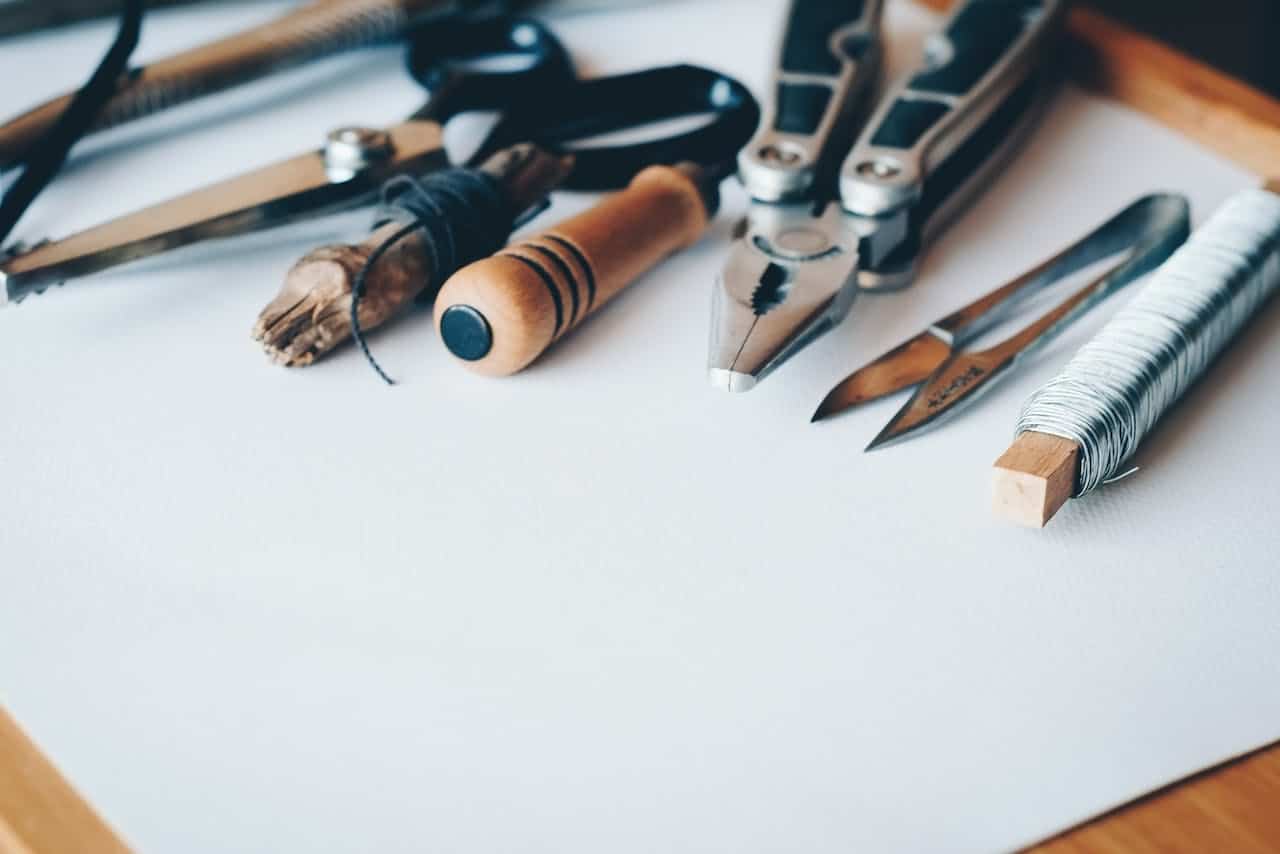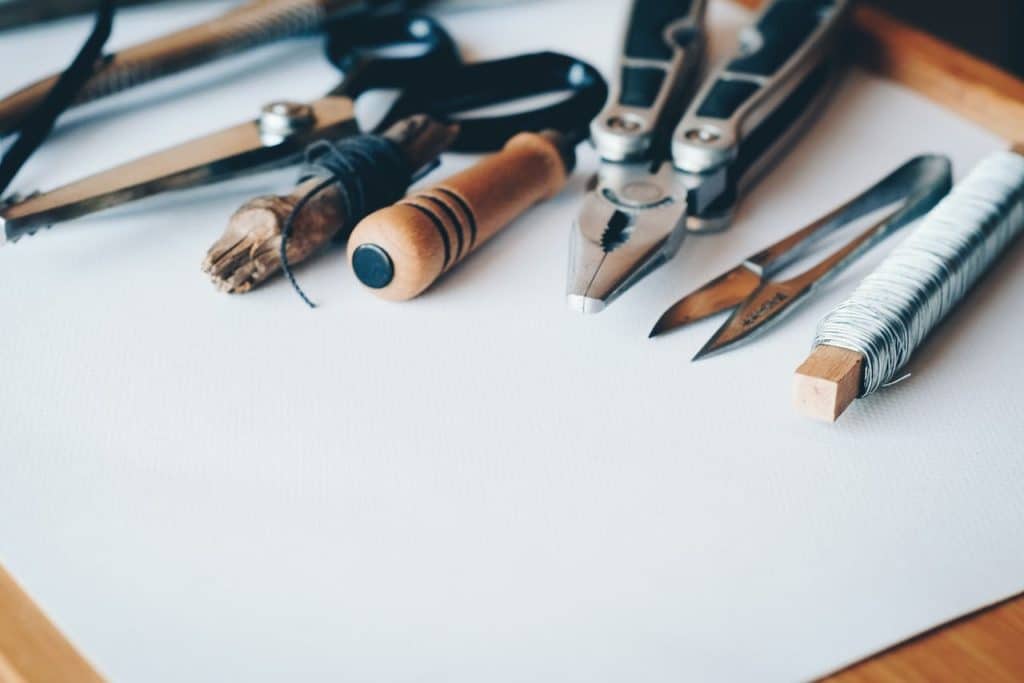 14. Artisanal Soap Making
Artisanal soap making marries chemistry with creativity. By using natural ingredients and creating unique blends of scents and colors, a startup in this space can cater to a niche market looking for luxury bath products that are kind to their skin and to the environment.
The soap-making process can be showcased through workshops and live demonstrations, creating an interactive shopping experience. This not only educates customers but also builds trust in the product and the brand.
15. Greeting Card Creation
Greeting cards are tokens of sentiment, and creating them combines literary and visual arts. A startup focused on greeting cards can stand out by offering hand-painted designs, custom messages, or even interactive elements like seeds to plant or detachable bookmarks.
By utilizing various printing techniques and sustainable materials, a greeting card business can appeal to both eco-conscious consumers and those looking for something truly unique and personal.
16. Home-Brewing Kits
The craft beer movement has inspired many to brew their own beer at home. A startup offering home-brewing kits can capitalize on this trend by providing all the necessary components, from hops to fermentation vessels. By simplifying the brewing process and offering a range of flavors, you can appeal to both novices and experienced brewers.
Additionally, hosting brewing classes or competitions can create a community around the brand, encouraging repeat business and word-of-mouth referrals.
17. Hand-Painted Glassware
Hand-painted glassware combines art with utility. A startup in this space can offer a range of products, from wine glasses to decorative vases, each piece being a unique work of art. The painting process can also be personalized for customers looking for customized gifts or wedding favors.
Workshops on glass painting techniques can add an experiential element to the business, providing customers with a memorable and personal connection to the art they take home.
18. DIY Organic Gardening Kits
Organic gardening is a growing trend among those who want to eat healthier and reduce their carbon footprint. DIY gardening kits that include organic seeds, biodegradable pots, and natural soil amendments can make it easy for anyone to start a garden, regardless of space constraints.
Providing detailed instructions and online support can help novice gardeners find success, and seasonal kits can keep the business relevant year-round.
19. Seasonal Decorations
Seasonal decorations help celebrate the changing seasons and holidays throughout the year. A startup specializing in handcrafted decorations can provide unique items that customers won't find in big-box stores. From autumn wreaths to Christmas ornaments, these decorations can be made from sustainable materials to attract eco-conscious consumers.
In addition to selling products, offering decoration-making workshops can engage the local community and create a tradition that customers look forward to every year.
20. Woodworking
Woodworking can encompass a broad range of products, from intricate carvings to sturdy furniture. A woodworking startup can specialize in custom orders, allowing customers to be part of the design process. By using locally sourced wood or reclaimed materials, the products can have a story that resonates with customers.
Woodworking classes and tutorials can also be part of the business model, sharing the craft with others and creating a potential customer base for tools and supplies.
21. Digital Crafting Templates
Digital crafting is an emerging field that bridges technology and traditional crafting. Selling digital templates for everything from paper crafts to sewing projects can reach a global market. These templates can be personalized, and tutorials can help crafters of all skill levels create professional-looking projects.
A startup in this space can also offer custom design services for individuals or businesses looking for unique patterns or branding.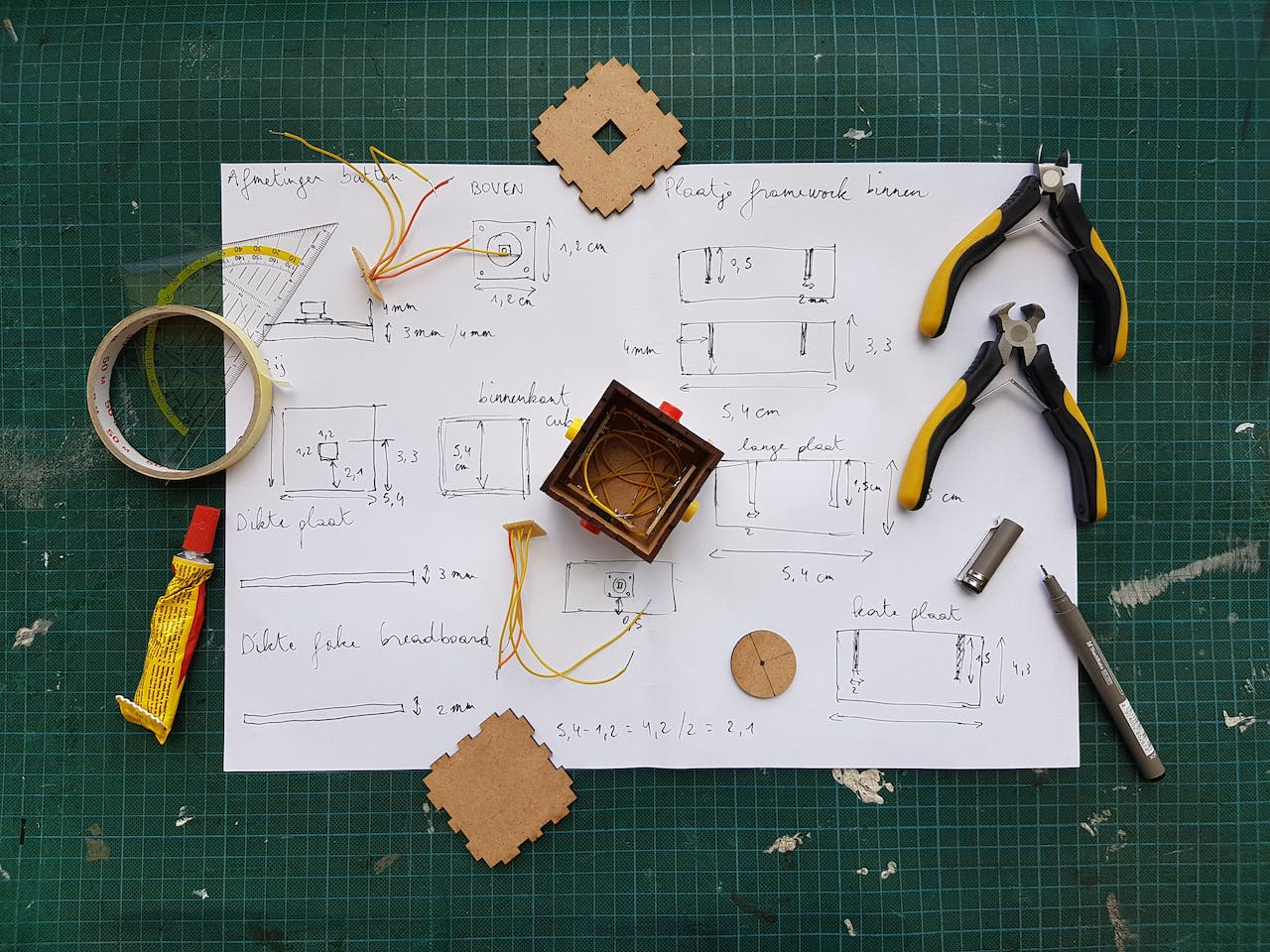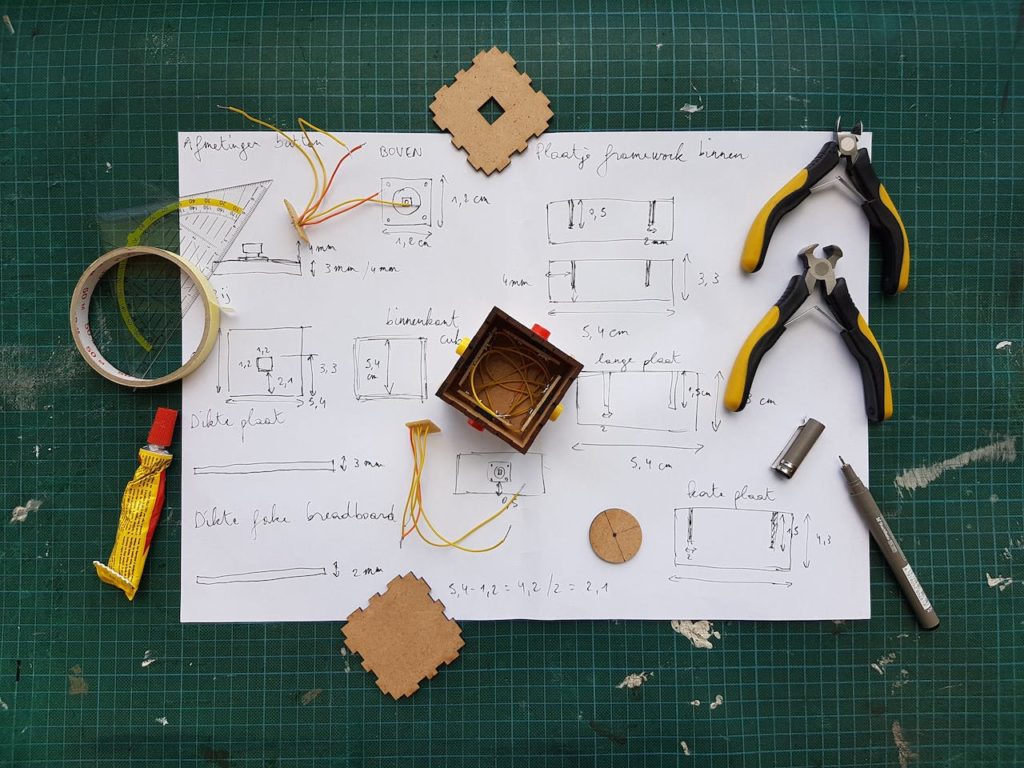 22. Restoration of Vintage Items
Restoring vintage items to their former glory is both an art and a service. A restoration startup can specialize in a range of items, from classic cars to antique furniture. Each project tells a story and preserves history, which can be a significant draw for customers.
Workshops on restoration techniques can also be a feature, teaching others how to care for their treasures and potentially expanding the customer base.
23. DIY Beauty Products
The DIY beauty product market caters to those seeking natural alternatives to commercial skincare. A startup can offer kits with all-natural ingredients and instructions for making everything from face masks to body scrubs. Customization can be a key feature, allowing customers to choose ingredients based on their skin type or scent preferences.
By emphasizing the health and environmental benefits of natural beauty products, a startup can appeal to a broad audience looking for skincare that aligns with their values.
Embarking on Your DIY Entrepreneurial Journey
Starting a DIY and crafting business combines the joy of making with the excitement of entrepreneurship. With these 23 ideas, you have a spectrum of opportunities to create a business that not only generates income but also spreads joy and inspiration through handmade creativity. Whether you are an artisan, a teacher, or a supplier, there's a niche for you in the bustling world of DIY and crafts.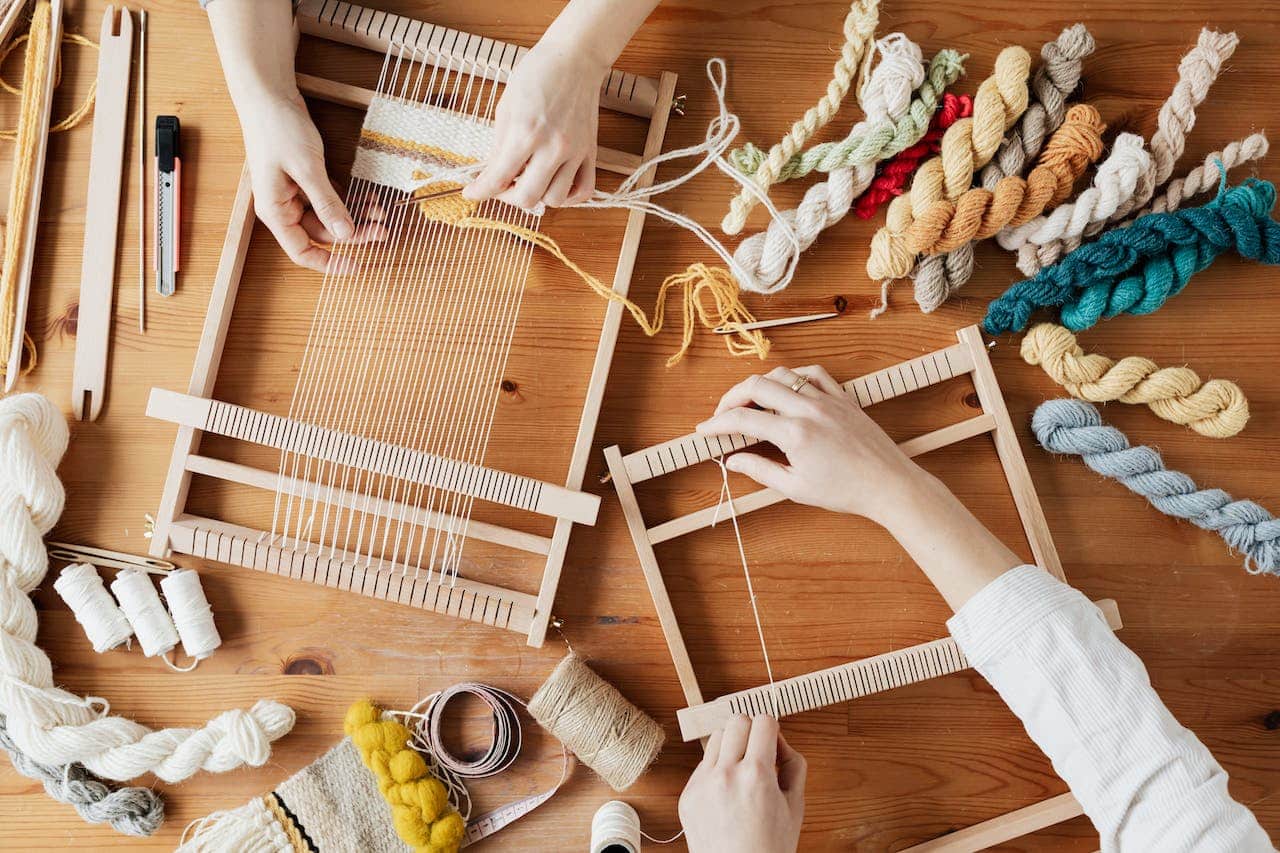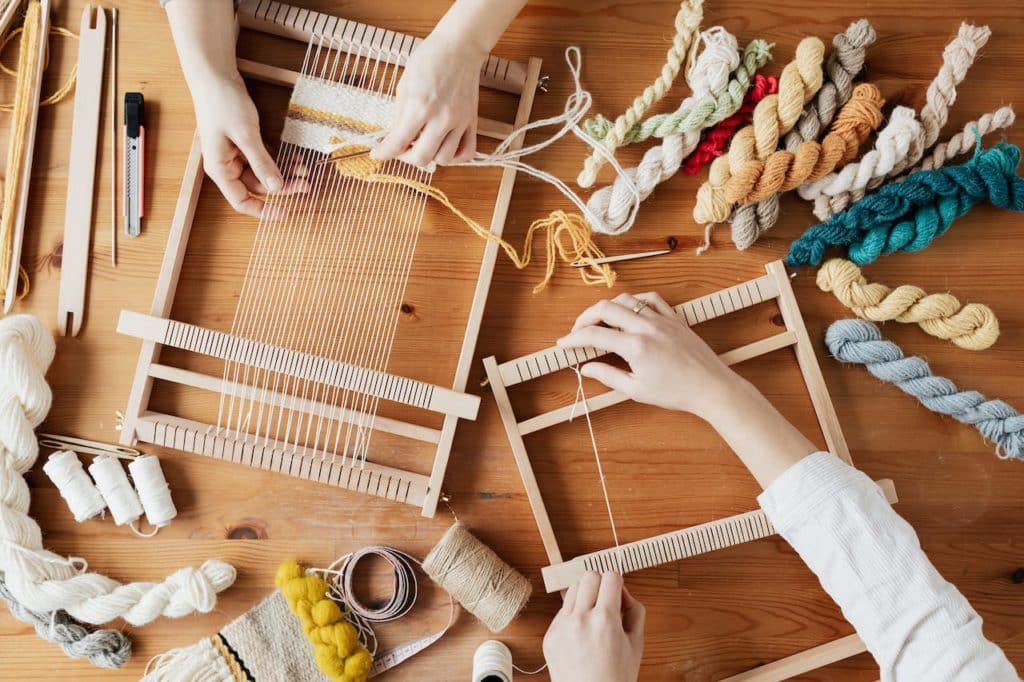 Financial management
Managing finances effectively is often the Achilles' heel of many startups. Ensuring a positive cash flow, optimizing costs, securing timely funding, and planning for unforeseen expenses are just some aspects of the financial maze that entrepreneurs need to navigate. Developing a comprehensive financial plan, leveraging financial tools and software, and seeking expert advice can help keep the business on a firm financial footing. Regularly reviewing your financial strategies and adjusting them based on the changing business environment is equally important.
Ensuring product quality and consistency
In the DIY space, where products often have a personal touch, maintaining consistent quality can be a daunting task. However, it's a challenge that must be met head-on, as the reputation of your brand hinges on it. Instituting stringent quality control measures, investing in training, sourcing the best raw materials, and continually seeking feedback can help ensure that the products you deliver always meet or exceed customer expectations. A culture of continuous improvement, where every team member is aligned with the quality goals, can further fortify this endeavor.
Remember, the most successful businesses are those driven by passion, precision, and persistence. So, pick your passion, refine your craft, and persistently pursue your entrepreneurial dreams. Your DIY crafting startup could be the next big thing to hit the market.