You really don't need a lot of money, degrees, or investors to start your own business — what you do need is a great business idea that utilises the skills you have or are willing to learn, and the commitment to build a startup from scratch.  
Below are some tips on how to come up with a great business idea, and some examples of easy startup business ideas that you can get started on right now.
How to come up with a great business idea
The best place to start when you're trying to think up a new business idea is to focus on your interests. You can look at your existing hobbies or the things you spend most of your free time doing and see if they can be monetised in some way. For example, if you enjoy baking you could start selling what you make, record tutorial videos of your baking, or start a blog sharing tips and recipes. 
It's also good to consider your strengths and skills. You'll probably have to learn a lot about how to run a business, but it'll be good if the business idea is based on something you already have experience with. It could be as simple as becoming freelance in whatever your current job is. 
Another source of inspiration for startup business ideas is looking at current trends in businesses and consumers. Do some market research and look at what new businesses are doing, as well as what customers are looking for or talking about. 
You can also find ways of doing what existing businesses are doing but better. Or even look at the problems and issues you experience in day to day life and think of a way to solve or overcome them. 
Great ideas for a UK startup business
Freelancing 
Whatever your current profession is, whether it's architecture or web design, you could set up your own freelance business. This is one of the most straightforward ways of starting your own business; you already have the skillset and you understand the industry and the customers.
To start with you need to create a brand for yourself — a website, social media presence, and an impressive portfolio of your work. You'll also need to learn how to find and pitch your service to potential clients.
Makeup artist
While there are a lot of courses out there for beauty professionals, it's also something you can teach yourself and practice. Becoming a makeup artist is an accessible way for a lot of people to start their own business. It doesn't require a lot of investment, and if you're good it's quite easy to build up a loyal customer base with word of mouth recommendations.
You can turn your makeup skills into a business in several different ways – set up a mobile beauty business, make up for events and weddings, or share video tutorials on YouTube or social media.
Sell on eBay
One of the easiest ways to start an ecommerce business is to buy and sell on eBay. There's a good mix of amateur and professional sellers on eBay and there's enough infrastructure and support already available that you can quickly build a business.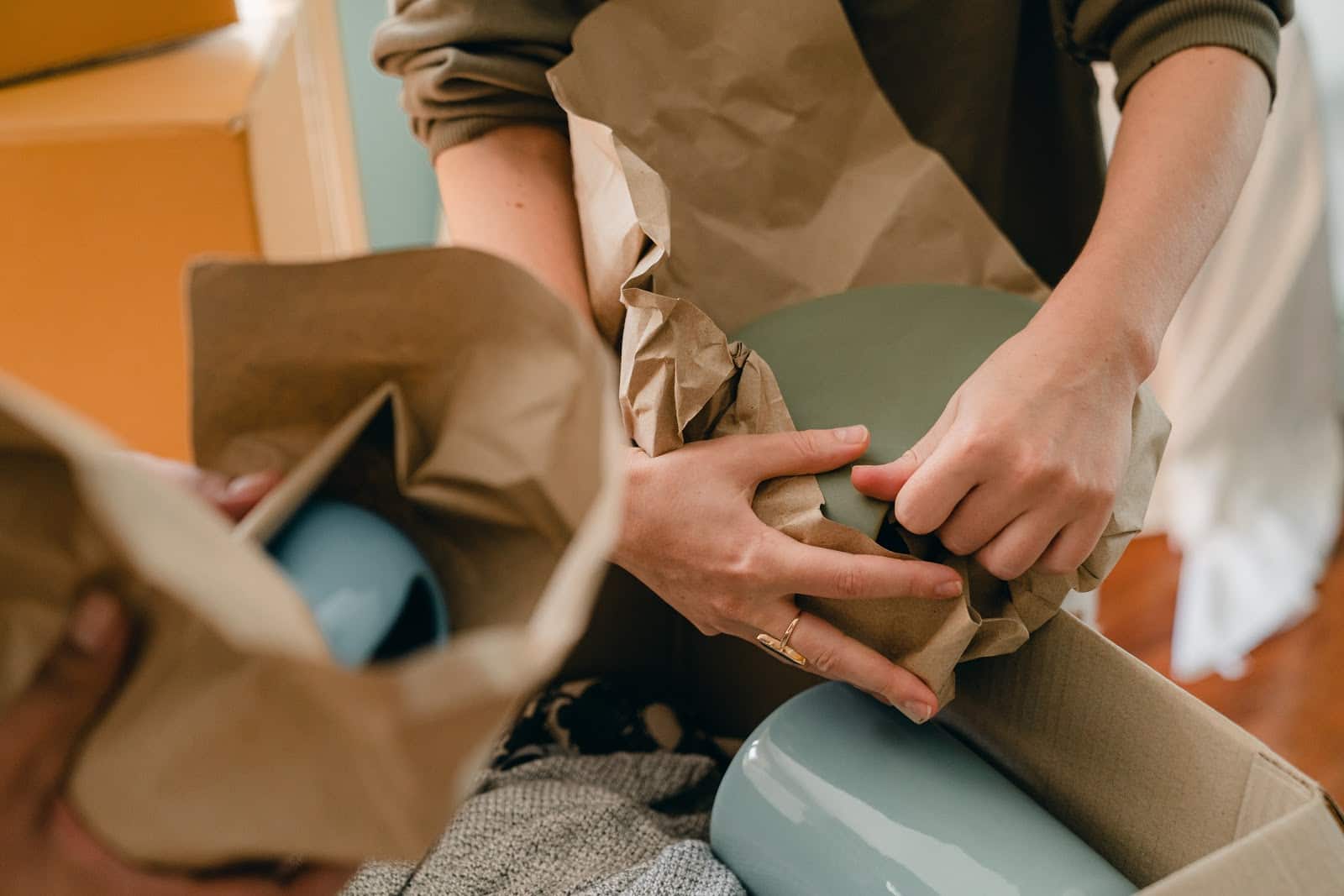 Image: Pexel
Start out by doing some research into the products you want to sell, and then start purchasing and reselling items. Package products up with your own branding and eventually you can direct customers to your own ecommerce website and move away from eBay. 
Some easy UK startup business ideas 
Don't overthink your startup business idea —  not every business needs to be new and innovative, you just need to find a way to stand out from the crowd. You might have big ideas and aspirations but start off with an easy, manageable business and you can grow it with time and commitment. You should also look to avoid some of the common reasons that startups fail such as lack of research and planning, or mismanaging finances.  
These are some of the easiest ways to start a business in the UK: 
Cleaning business
Setting up a cleaning business is very easy – it doesn't require much equipment and most of the skills needed are straightforward to learn. You can start off small with the basic cleaning equipment and invest in more as the business grows.
You need to decide whether you'll be operating a domestic or commercial cleaning business – domestic is more accessible if it's just you, but commercial cleaning can be a lot more lucrative if you can meet their requirements.  It's essential that you do a good job, as word of mouth recommendations for your cleaning service will be invaluable.
Podcast
There are hundreds of thousands of podcasts, and 18% of the UK population listens to them on a weekly basis. You just need a particular interest that you're happy to talk about, or you can get others involved in talking about.
It's quick, easy and although it might take a while before you can make money from your podcast, it also requires minimal effort or financial investment.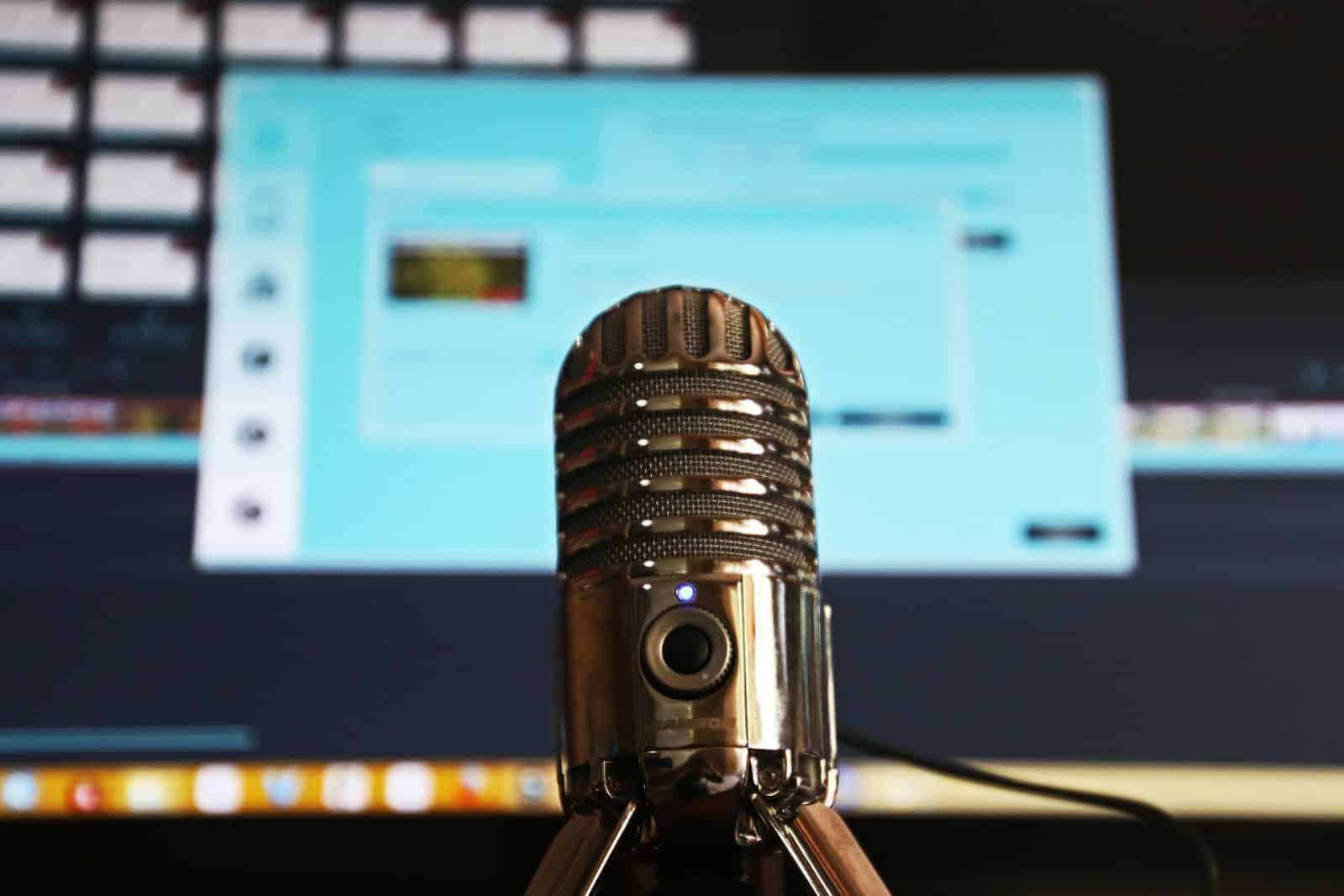 Image: Pexels
To start a podcast you'll need some basic recording equipment to get started, and then you just need to put together some engaging content that can build a following. Once enough people are listening there are a number of different ways to monetise your podcast, such as subscriptions, ads or merchandise.
Blogging
Similar to a podcast, if you've got something interesting to write about then starting a blog can be a great startup opportunity. If you can string some well-written sentences together on a niche topic, offering advice, unique insights or just entertaining readers then it's a good way to start a business with no investment required.
Once your blog is established you can monetise many different ways — through sponsored posts, affiliate links, and advertisements.
To start with, decide on your topic, set up a blog, start writing, and promote your content on social media. You need to get as many people as possible reading and sharing your blog to get it off the ground. 
What's the best business to start in the UK?
While a lot of startup business opportunities are based online so they don't have to be restricted to just the UK, there are a lot of UK specific opportunities for new businesses:
It might be a couple of years old now, but the new data protection regulation, GDPR, is still having a big impact on a lot of businesses – especially smaller businesses who might not have the expertise in house to ensure they're compliant. Businesses that can offer legal advice or expertise about GDPR compliance are still in high demand. 
Another big challenge in the UK at the moment is Brexit. There's a lot of uncertainty and confusion for a lot of people and businesses about how they're affected by the UK leaving the EU. A good UK startup business idea would be something that helps with imports and exports, business advice, recruitment, or relocation of businesses post-Brexit. 
Other areas in the UK that offer opportunities for startup businesses are renewable energy and sustainable living, personal finances and savings advice, and senior living.
Some more ideas for the best business to start in the UK at the moment include:
Alcohol alternatives
As more people are becoming concerned with their health and wellness, they're cutting back or giving up alcohol completely. There's a growing demand for alcohol-free alternatives or low-alcohol drinks, which offers a lot of potential for start-ups to take advantage of.
Food trucks
The street food sector is rapidly growing in the UK. And if you have a passion for food then a truck is a good way to get into the restaurant industry. You just need to invest in the truck itself, and you'll have the mobility to start serving food at events, festivals, food halls, and other strategic street locations to catch lunchtime and evening crowds.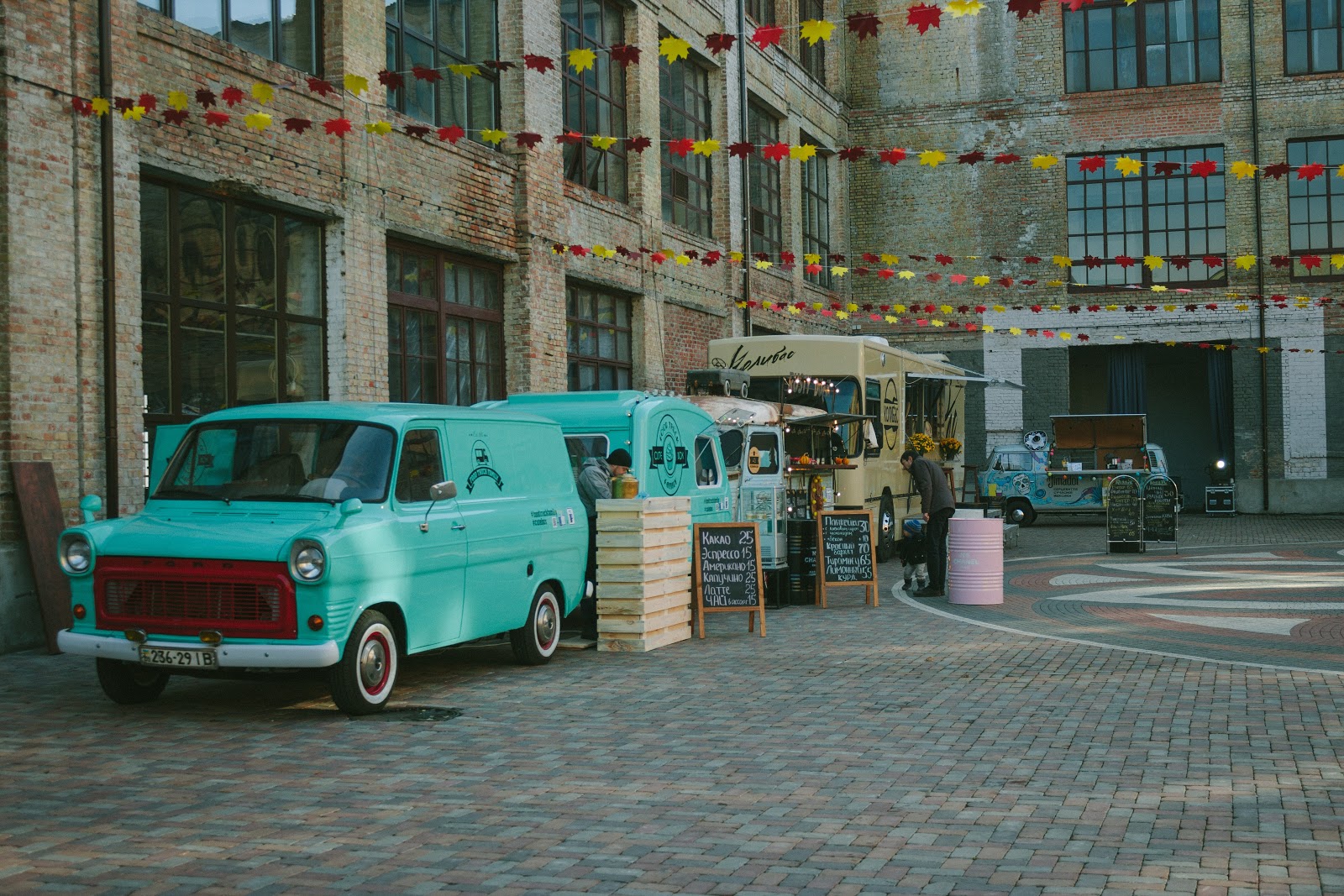 Image: Pexels
Local breweries 
Craft beer is booming, and there's a clear trend for locally brewed beer. If you think you have the skills to create a decent beer then now is the time to look into starting your own brewery.
You can either start brewing at home or invest in a small unit and once you've perfected the process, you'll need to look at bottling or canning your beer and setting up your distribution network. Most small breweries will start with a local network of suppliers or direct sales before moving into pubs and supermarkets. 
Shop Local 
There's another definite trend towards shopping local – with consumers looking to support smaller businesses in their neighbourhood.
You could set up a shop that brings together locally created arts, crafts, homeware or clothing. Alternatively, locally grown, fresh produce is also popular. Start off with a small shop space, and a carefully selected range of products, and once you've established yourself with loyal customers in your local area you'll be able to grow your startup business. 
What are the most successful small businesses? 
There are a number of important factors that will determine the success of your business – starting with a good idea or strategy that will make you stand out, you need to choose the right market and understand your customers.
Most importantly your business will need to make good profits —  small businesses that require a lot of investment upfront with little or slow returns, or that take a long time to get up and running, are unlikely to be successful. Marketing is also key to the success of small businesses, and should be an important part of your startup strategy from the beginning. 
These are some of the most successful small businesses:
Online fashion 
Online shopping is rocketing, and while there's a lot of competition there's also a lot of opportunity. Shoppers are increasingly concerned with the impact of fashion on the environment – second hand and vintage clothing stores are popular, as well as eco-friendly clothing. With a great website and some excellent marketing you can run a successful small business selling clothes.
Copywriting
There's a lot of demand for well-written copy, this can include anything from website copy, blog posts, emails, or social media. Copywriting requires minimum investment – you'll just need writing skills, a website and portfolio to get started and the ability to pitch your services to potential clients.
Photographer
If you've got some camera skills and the basic equipment already then you're well on your way to starting a photography business. It's usually best to pick one style of photography – weddings and events are often very lucrative but there's a lot of pressure and competition, but you could also go for product photography, modelling, or stock imagery.
Accounting
A lot of small businesses are either looking for online accountants, or local small accountancy firms to help them out. If you have some accounting experience then this is a good time to start your own business.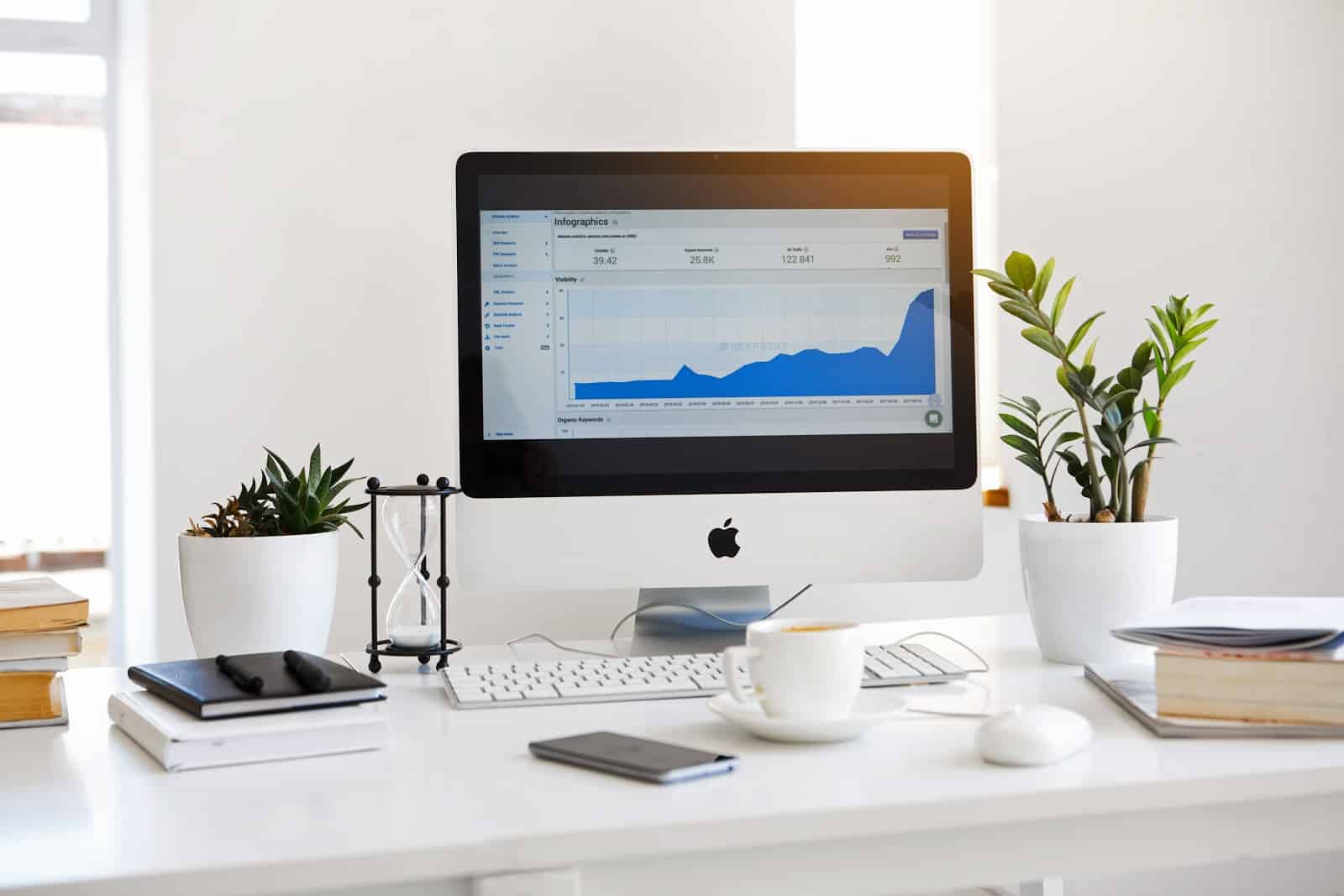 Image: Pexels
Design and planning
If you have architecture, design or planning experience, there are plenty of homeowners looking for advice on smaller home improvement projects. Either redesigning a kitchen or building an extension. This is a good way to start small and build a good reputation for your startup business.
Find inspiration by looking at online businesses for sale
If you're still short of ideas for your new startup business, then looking at online businesses for sale is a good way to get some inspiration. These are businesses that have done all the hard work of figuring out their product, market, business model and how they're going to make money. So it will give you a good idea of what ideas are worth following up on, or how you can do better.
How to start your own UK business with no money
If you don't have lots of money or investors it's still possible to start your own business. First of all, consider the skills and experience that you already have, and avoid any businesses that require new equipment, qualifications or certifications. It's also a good idea to choose something that will mostly operate online, and doesn't require an office or workspace, or can be done at home.
Do your research into setting up the business, and come up with a business plan to follow. 
To begin with, your startup business can be something that you work on in your spare time while you continue with your full-time job – this will give you the opportunity to grow the business without relying on it to succeed straight away.
If your wages or savings aren't going to be enough to get the business off the ground then there are lots of ways to fund a small business. You could consider a small business loan from the bank, crowdfunding, or a start up loan from the government.
You don't need a groundbreaking idea for your new startup business. You just need to find a niche that interests you or a skill that you already have and do some research and planning to turn it into a great business opportunity.