Many young women have become self-made millionaires through their own hard work, determination, and entrepreneurial spirit. They have started their own businesses and grown them into highly profitable ventures.
These youngest beauties have become millionaires by investing in their own skills and education. They have also used social media to their advantage.
Here is the list of the youngest beauties who earned millions due to hard work and dedication.
1. Kylie Jenner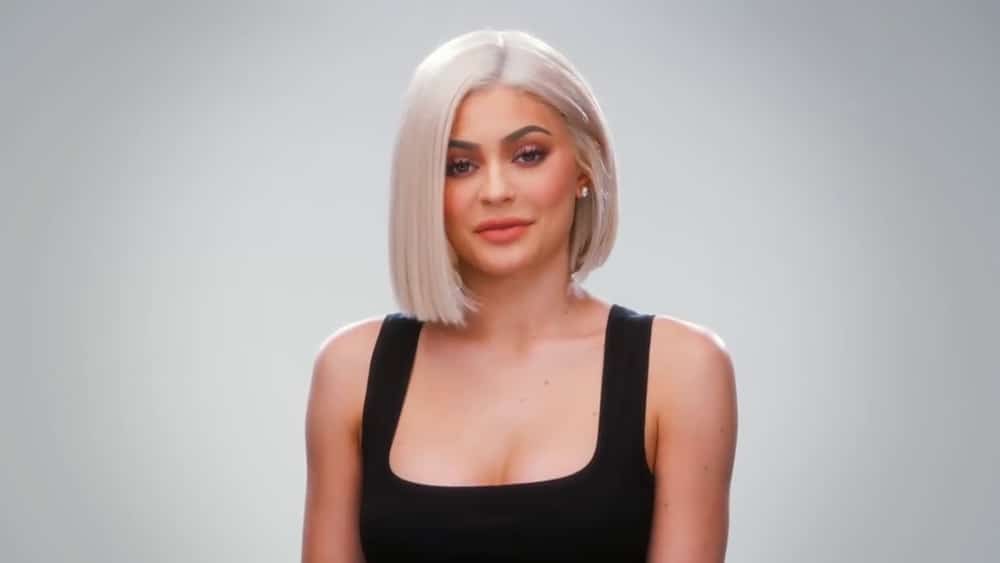 Kylie Jenner is a member of the Kardashian-Jenner family and is known for her reality television show "Keeping Up with the Kardashians". In 2015, she launched her own cosmetics line called Kylie Cosmetics, which quickly became popular among her fans. The brand is now worth over a billion dollars.
The success of her brand has since grown to include a variety of other makeup and beauty products. In 2019, Forbes named Jenner the world's youngest self-made billionaire, although there has been some controversy around that title due to the financial support and platform she had from her famous family.
2. Taylor Swift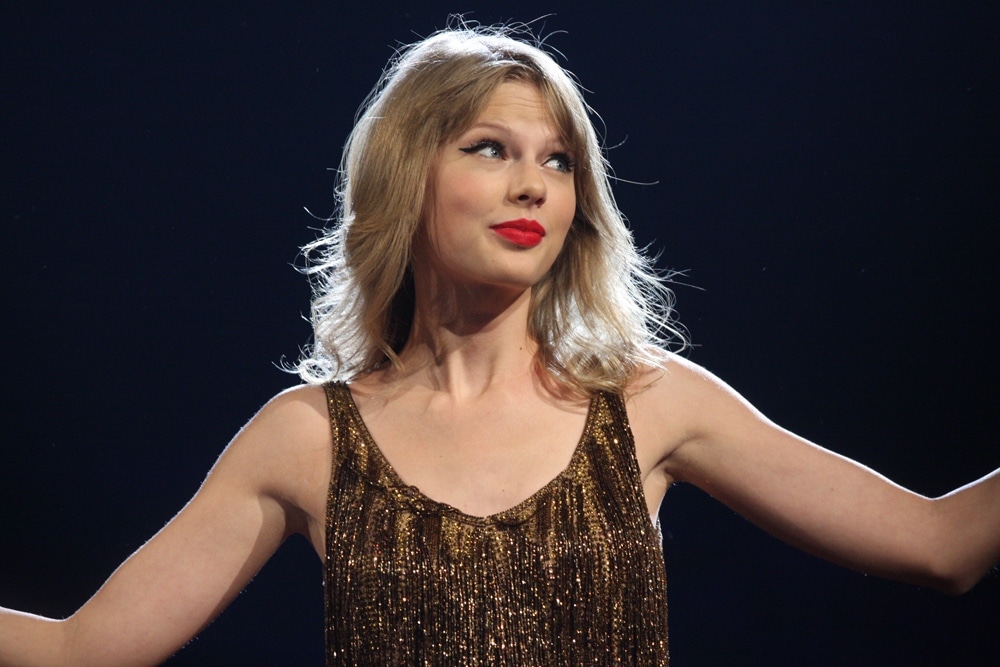 Taylor Swift is a singer and songwriter who started her career in country music before transitioning to pop. She has won numerous awards, including several Grammy Awards, and has sold millions of records worldwide.
Aside from her music career, Swift has also appeared in several films and television shows, including "Valentine's Day," "The Lorax," and "Cats." She is also known for her philanthropic efforts, including her support of education, disaster relief, and various other causes.
3. Whitney Wolfe Herd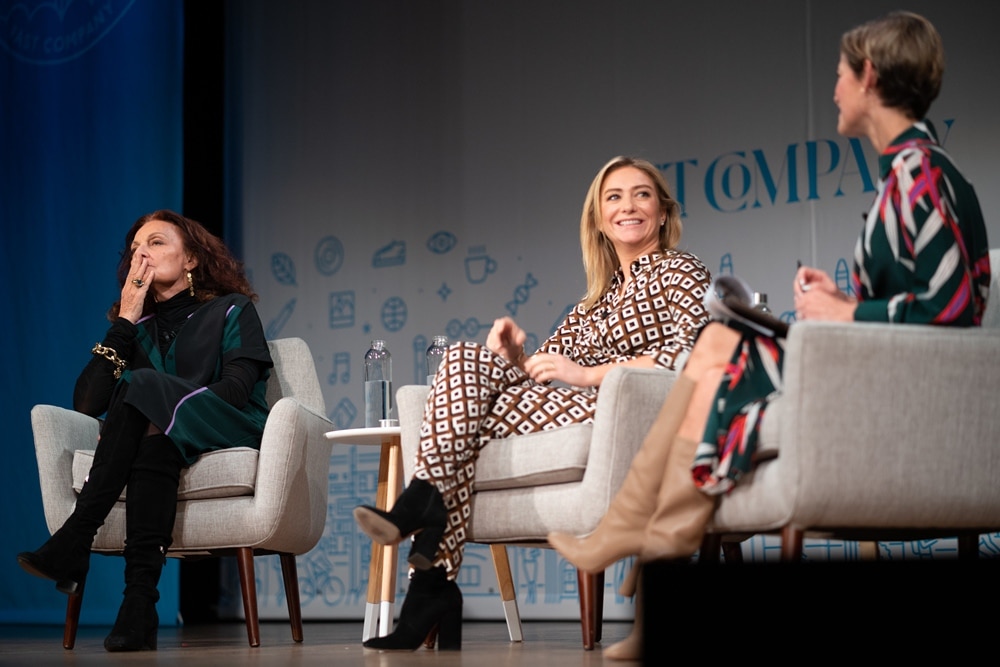 Whitney Wolfe Herd is the founder of Bumble, a dating app that puts women in charge. After experiencing sexism and harassment at a previous job, she wanted to create a platform that would empower women in the dating world. Bumble has since expanded to include other features like Bumble BFF and Bumble Biz.
In 2021, Bumble went public, making Wolfe Herd the youngest female CEO to take a company public. She has also been recognized for her entrepreneurship and was named one of Time magazine's 100 most influential people in 2018. Additionally, she has been an advocate for women's empowerment and has spoken out against online harassment and bullying.
4. Amanda Bradford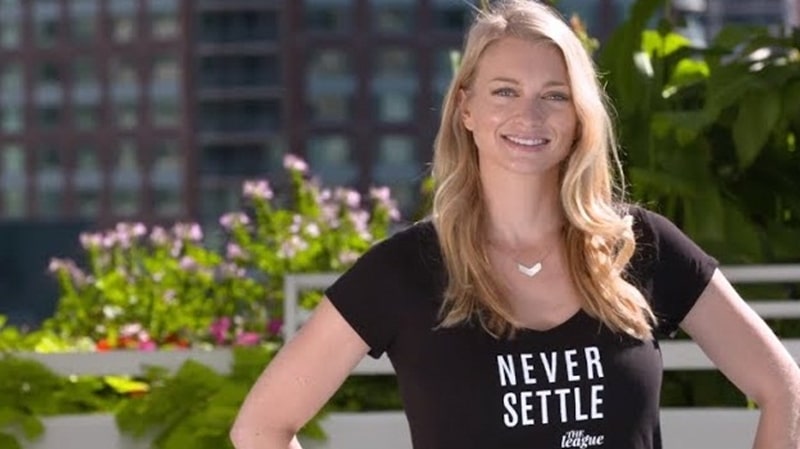 Amanda Bradford is the founder of The League, an exclusive dating app for successful and ambitious individuals. The app uses a selective screening process to ensure that its members are serious about finding a partner.
Under Bradford's leadership, The League has expanded to several major cities in the United States and has gained a reputation as a high-end dating app. Bradford has been recognized for her entrepreneurship and was named to Forbes' 30 Under 30 list in 2017.
5. Sofia Vergara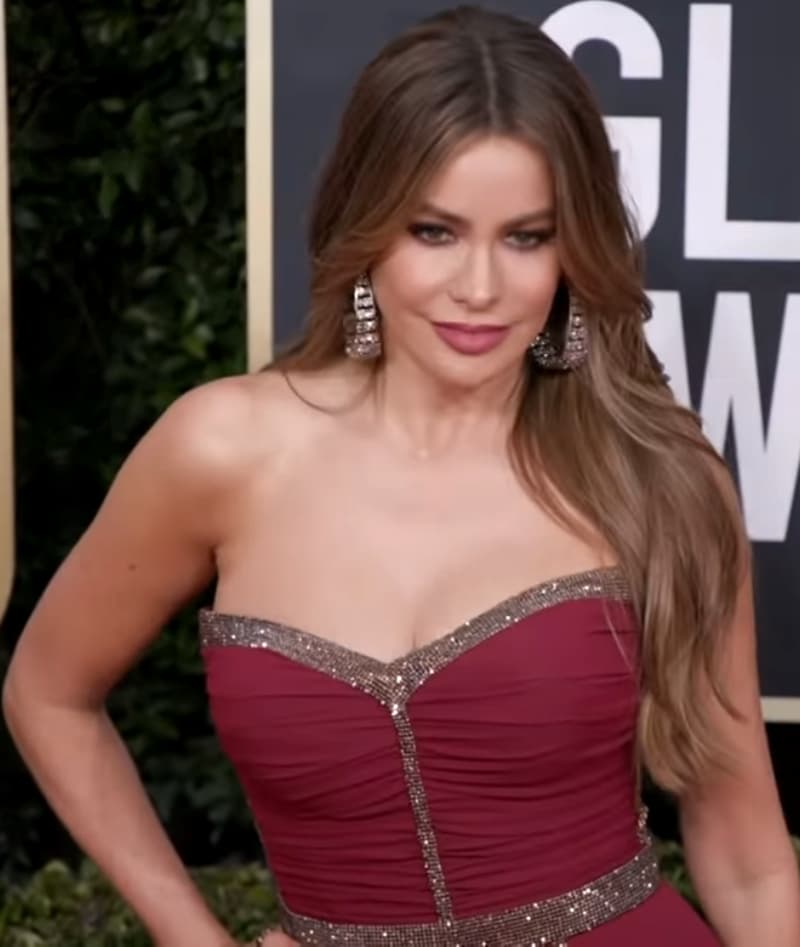 Sofia Vergara is an actress and entrepreneur who is best known for her role in the television show "Modern Family", which aired from 2009 to 2020.
Aside from her acting career, Vergara is also a successful businesswoman. She has endorsed several brands and products, including Pepsi, CoverGirl, and Head & Shoulders. In 2011, she launched a clothing line, Sofia by Sofia Vergara, which is sold exclusively at Walmart. Additionally, she has served as a judge on the television shows "America's Got Talent" and "America's Next Top Model."
Vergara has been recognized for her contributions to the entertainment industry and her philanthropic work. She has received multiple awards and nominations, including several Emmy and Golden Globe nominations for her role on "Modern Family." She is also a supporter of several charities, including St. Jude Children's Research Hospital and the Hispanic Scholarship Fund.
6. Elizabeth Holmes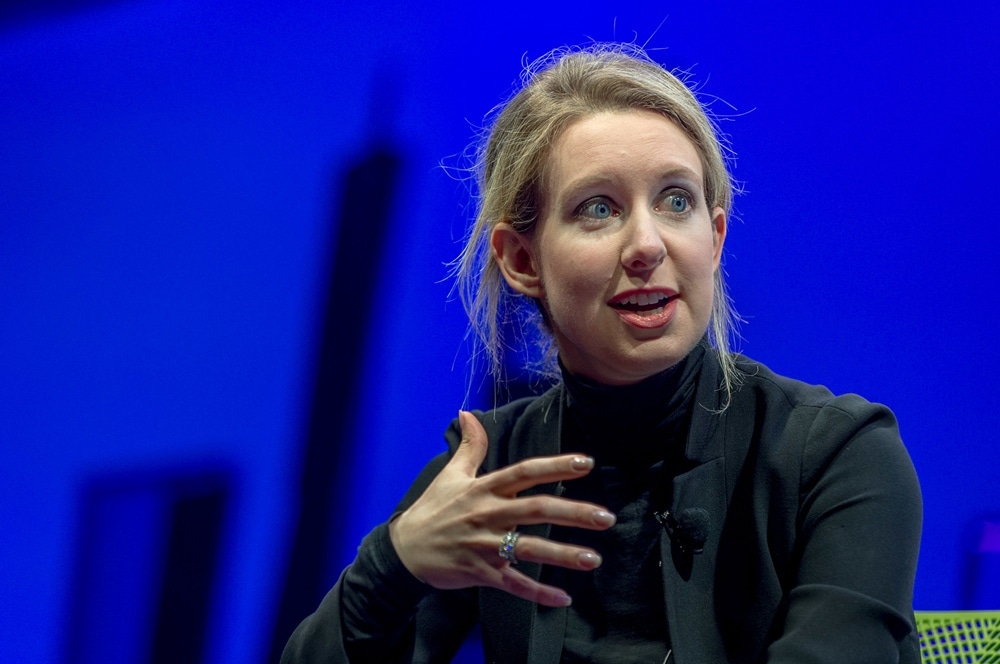 Elizabeth Holmes was the founder of Theranos, a company that aimed to revolutionize healthcare by offering blood tests that could detect diseases with just a few drops of blood.
However, in 2015, a series of investigative reports revealed that Theranos' technology was not as effective as Holmes had claimed, and that the company was using traditional blood testing equipment for the majority of its tests. This led to an investigation by the U.S. Securities and Exchange Commission (SEC) and criminal charges against Holmes and the company's former president, Sunny Balwani.
In 2018, Holmes was indicted on charges of wire fraud and conspiracy to commit wire fraud, and she resigned from Theranos. She pled not guilty to the charges, but in 2021, she was found guilty on multiple counts of fraud. She is currently awaiting sentencing. Her story has been the subject of multiple books, documentaries, and podcasts, and has been widely publicized as an example of a major corporate fraud.
7. Marissa Mayer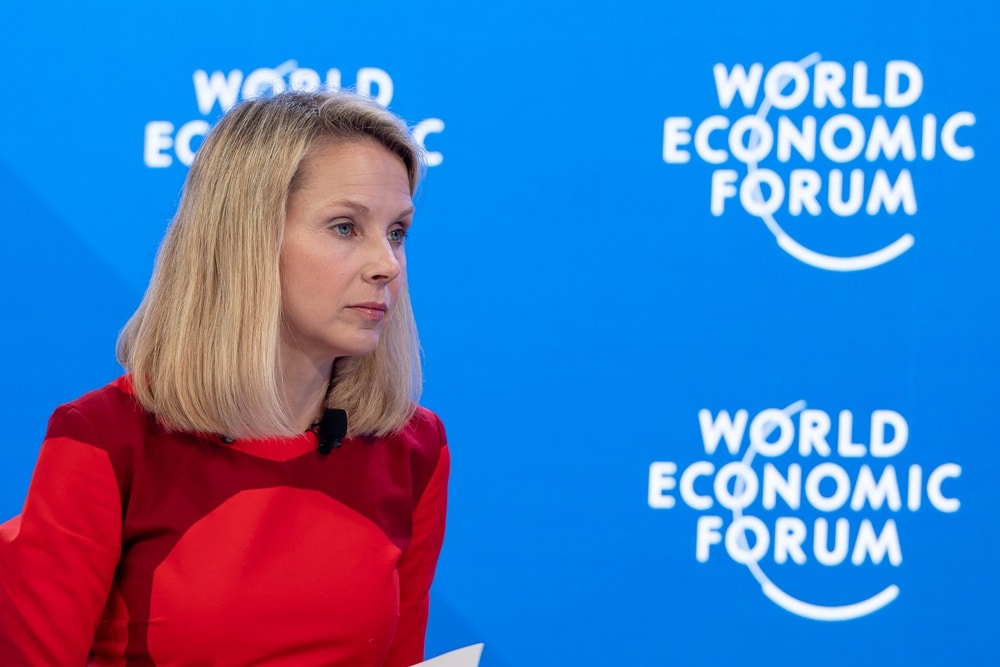 Marissa Mayer is a technology executive who has worked at Google and Yahoo! She is known for her expertise in user experience and product design.
As CEO of Yahoo!, Mayer made several high-profile acquisitions, including Tumblr and Summly, and attempted to revive the struggling internet company. She also oversaw a redesign of Yahoo!'s homepage and the introduction of new products, such as Yahoo! News Digest and Yahoo! Screen. Despite these efforts, Yahoo!'s financial performance did not improve significantly during Mayer's tenure, and the company was eventually acquired by Verizon in 2017.
After leaving Yahoo!, Mayer founded a new company called Lumi Labs, which is focused on developing consumer media and artificial intelligence technologies. Mayer has also been involved in several philanthropic efforts, including the Marissa Mayer and Zachary Bogue Foundation, which supports education and environmental causes.
8. Whitney Port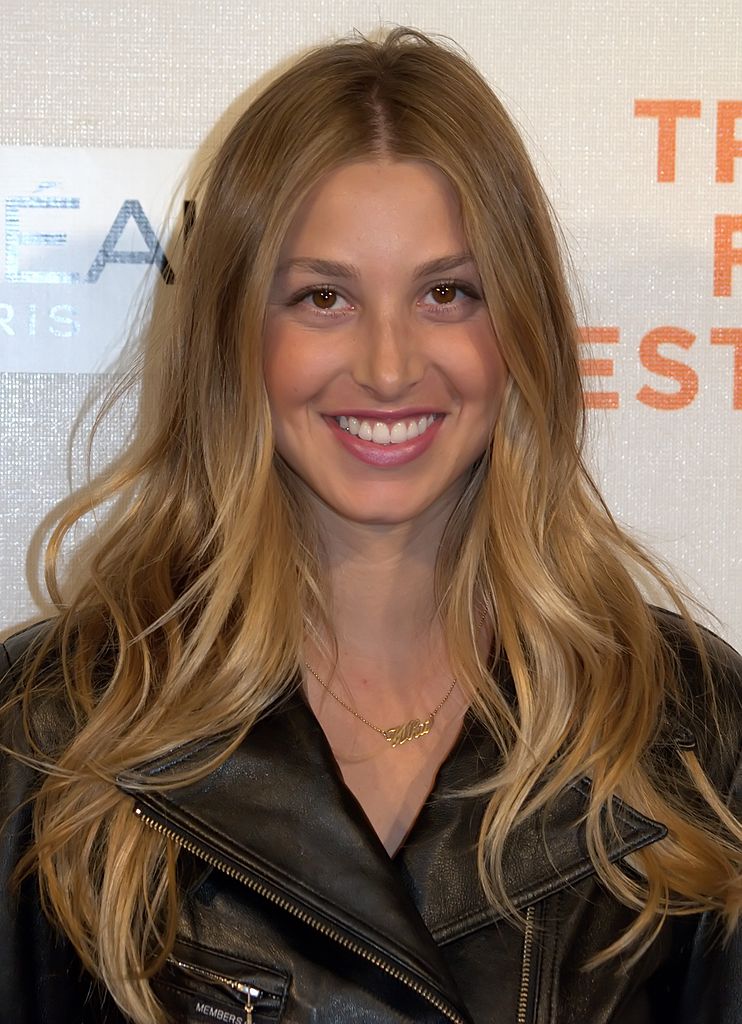 Whitney Port is a fashion designer and television personality who gained fame through the reality show "The Hills".
Following the end of "The City," Port launched her own fashion line called Whitney Eve, which is sold in several major retailers. She has also served as a judge on the television show "Britain and Ireland's Next Top Model" and has made guest appearances on other reality shows, such as "America's Next Top Model" and "RuPaul's Drag Race."
In addition to her fashion career, Port has also written several books, including "True Whit: Designing a Life of Style, Beauty, and Fun" and "The Hills: A Stalker's Guide." She is known for her laid-back California style and has been featured in numerous fashion and lifestyle publications.
9. Sara Blakely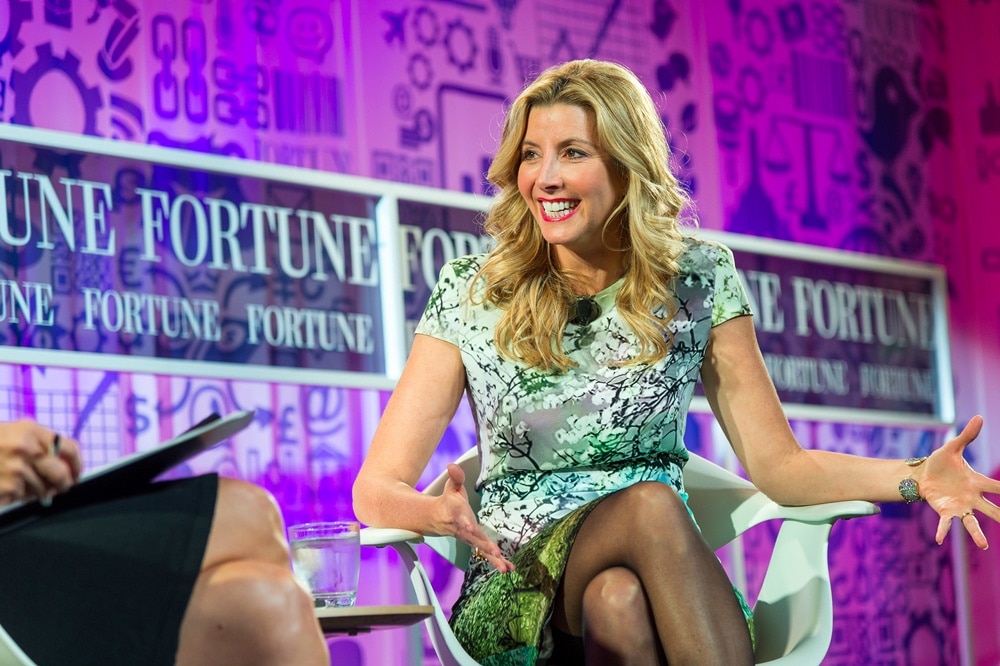 Sara Blakely is the founder of Spanx, a company that produces shapewear and undergarments. She started the company with just $5,000 and has since turned it into a multi-million dollar empire.
Blakely launched Spanx in 2000 with a line of footless pantyhose, which quickly became popular among women looking for comfortable and flattering shapewear. The company has since expanded to include a wide range of products, such as leggings, bras, and bodysuits.
Blakely has been recognized for her entrepreneurial success and philanthropic efforts. In 2012, she was named one of Time magazine's "100 Most Influential People in the World," and she has donated millions of dollars to charity through her Sara Blakely Foundation, which supports female entrepreneurs and education initiatives. She is also a member of the Giving Pledge, a commitment by the world's wealthiest individuals to donate the majority of their wealth to charitable causes.
10. Miranda Kerr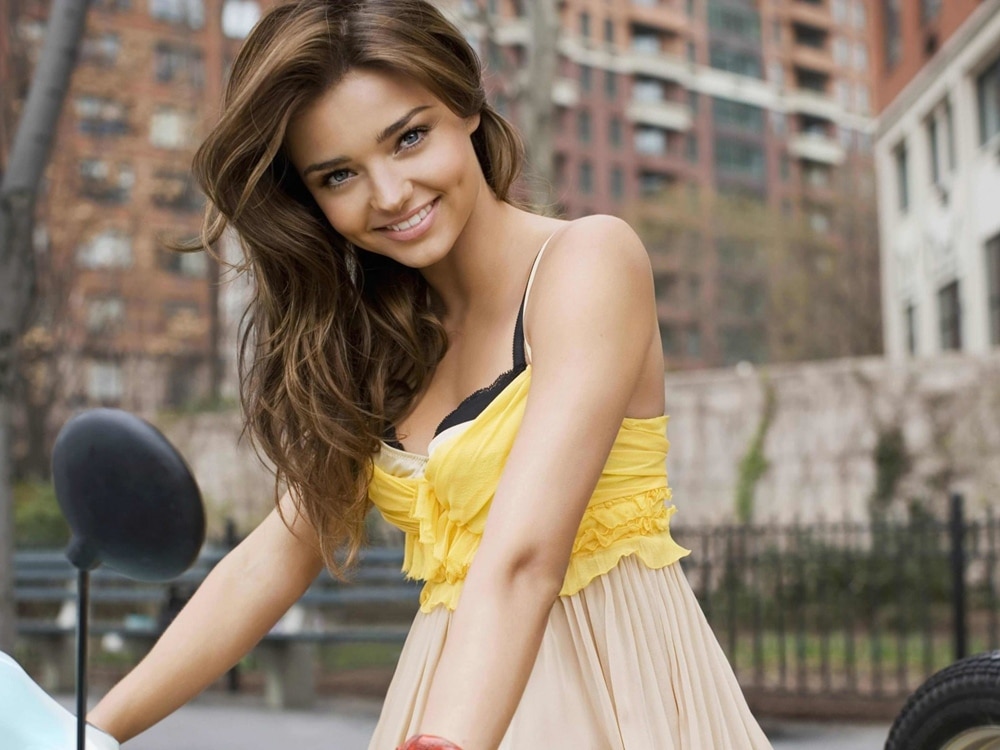 Miranda Kerr began her modeling career at the age of 13 and rose to fame in the mid-2000s as one of the Victoria's Secret Angels. She has also worked for other major fashion brands, such as Chanel, Balenciaga, and Christian Dior, and has appeared on the covers of numerous fashion magazines, including Vogue, Harper's Bazaar, and Elle.
In addition to her modeling career, Kerr has launched several successful businesses. In 2009, she launched her own skincare line, KORA Organics, which features products made from organic and natural ingredients. The line has won numerous awards and has become a top seller in Australia and other countries.
Kerr is also involved in various philanthropic efforts, including her role as a global ambassador for the non-profit organization, The Royal Hospital for Women Foundation. She has also been involved with the United Nations Development Programme and was named an ambassador for its "Wildlife Warriors" campaign in 2010.
11. Katia Beauchamp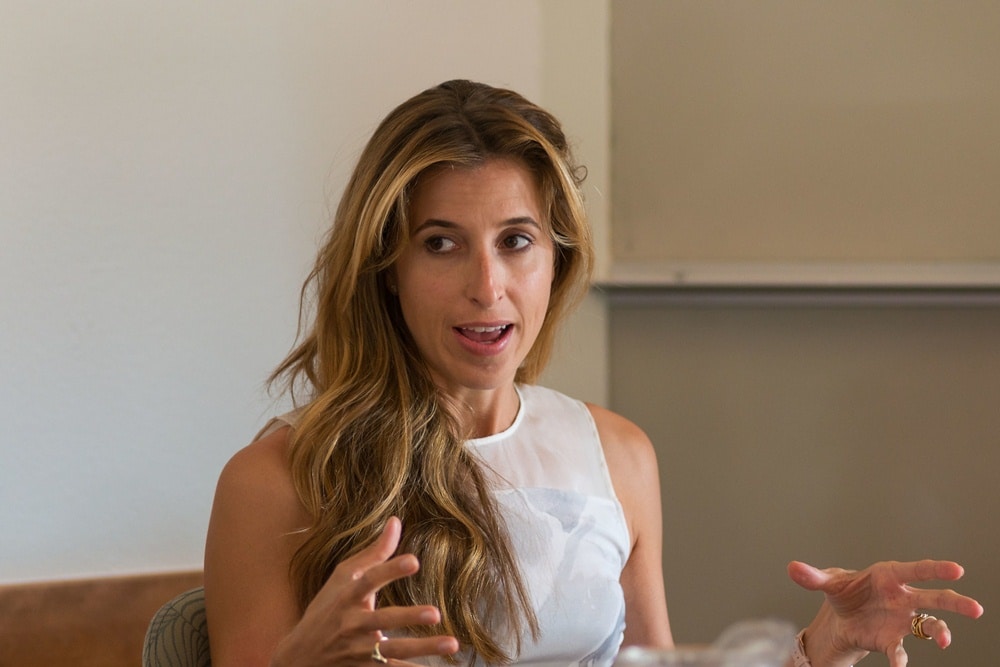 Katia Beauchamp is the co-founder of Birchbox, a monthly subscription service for beauty products. The company has since expanded to include a physical retail store and offers a wide range of beauty products from both established and up-and-coming brands.
In addition to her work with Birchbox, Beauchamp has been involved with various organizations and initiatives, including the New York City Economic Development Corporation and the National Retail Federation. She has also been recognized for her entrepreneurship and leadership, being named to Forbes' "30 Under 30" list and Fortune's "40 Under 40" list, among other honors.
Beauchamp continues to lead Birchbox as it evolves and adapts to changes in the beauty industry and consumer preferences.
12. Alexa von Tobel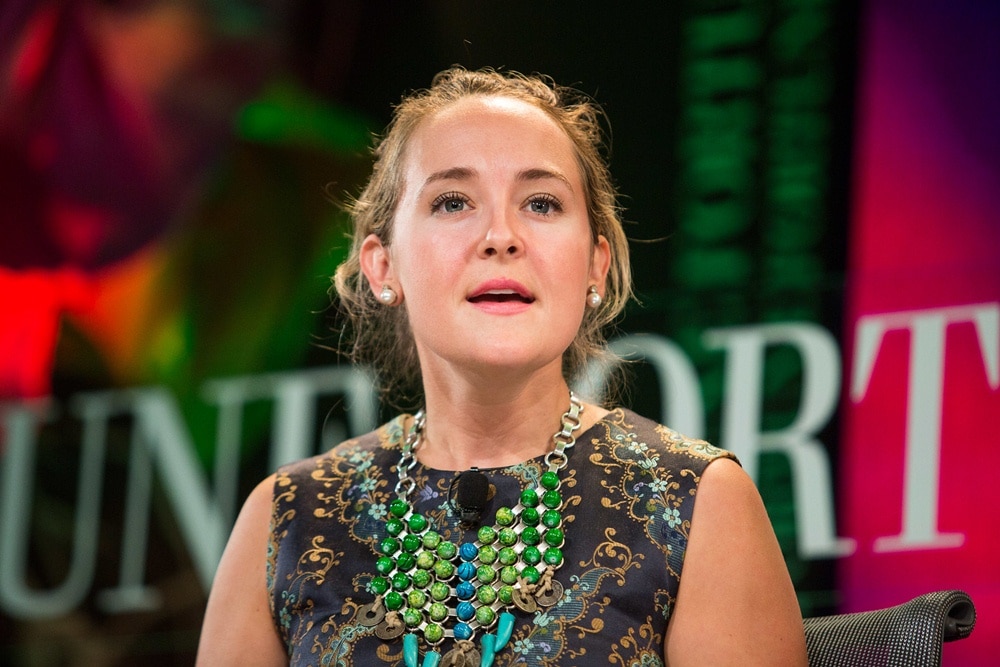 Alexa von Tobel is the founder of LearnVest, a personal finance website that aims to educate and empower individuals to manage their money. The site offers financial planning tools, educational resources, and personalized advice to help users reach their financial goals.
Under von Tobel's leadership, LearnVest grew rapidly and attracted significant investment. In 2015, the company was acquired by Northwestern Mutual, where von Tobel continued to work for several years before stepping down to focus on other projects.
Von Tobel is also an author and speaker, having written the book "Financially Fearless: The LearnVest Program for Taking Control of Your Money," and given talks on financial planning and entrepreneurship.
Von Tobel continues to be active in the business world, serving on the boards of several companies and investing in startups. She is also a frequent commentator on financial topics in the media.
13. Adora Cheung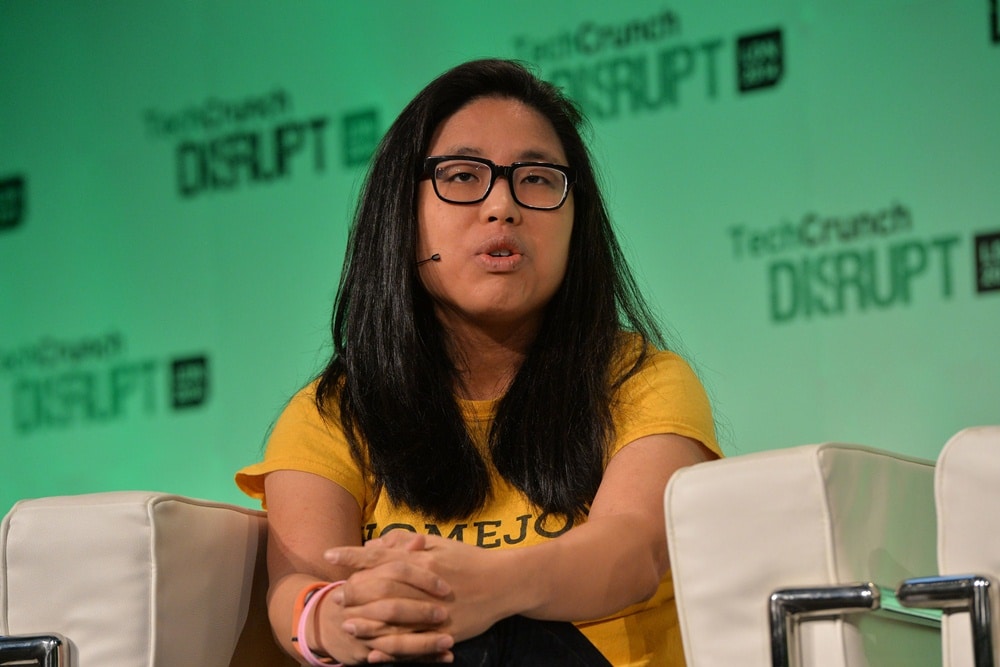 Adora Cheung is the co-founder of Homejoy, a home cleaning service that aimed to disrupt the industry by offering affordable and convenient cleaning services. However, the company shut down in 2015 due to legal and financial issues.
Following the closure of Homejoy, Cheung became a partner at the venture capital firm Y Combinator, where she invests in and advises early-stage startups. She is also a board member and advisor to several companies, including Shift Technologies and Turo.
14. Emily Weiss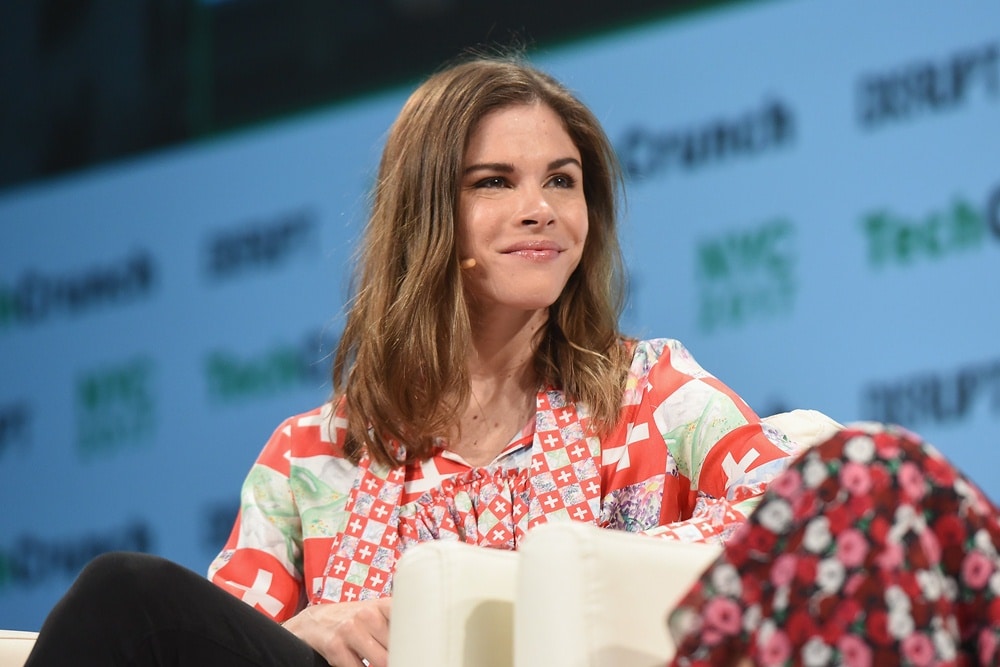 Emily Weiss is the founder of Glossier, a cosmetics company that aims to empower women through beauty. The brand focuses on simple, natural-looking makeup and skincare products and has gained a cult following among millennials.
Glossier aimed to create a more inclusive and personal approach to beauty products, with a focus on simple, effective formulas and a strong social media presence. The brand quickly gained a cult following and has since expanded to offer a wide range of skincare, makeup, and body care products.
Under Weiss's leadership, Glossier has grown rapidly and attracted significant investment. The company has been valued at over $1 billion and has expanded internationally.
Weiss continues to lead Glossier as it evolves and adapts to changes in the beauty industry and consumer preferences. She is also a frequent speaker at conferences and events, where she shares her insights on entrepreneurship and building a successful brand.
15. Gigi Hadid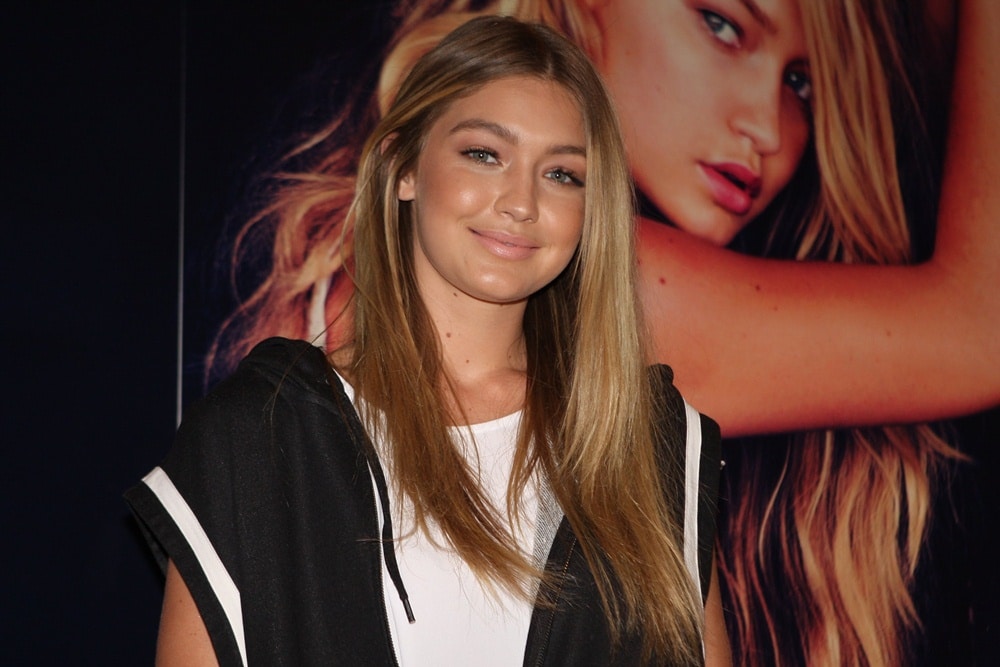 Gigi Hadid is an American fashion model and television personality. Hadid began her modeling career at a young age, signing with IMG Models in 2013. She quickly gained attention for her striking looks and versatile modeling abilities, walking the runway for major fashion brands and appearing in campaigns and editorials for high-profile magazines.
In addition to her modeling work, Hadid has also dabbled in television and film. She has made appearances in music videos and reality shows, including "The Real Housewives of Beverly Hills" and "Keeping Up with the Kardashians." She has also hosted the American Music Awards and made a cameo in the film "Ocean's 8."
Hadid has been recognized for her modeling and fashion achievements, being named "Model of the Year" by the British Fashion Council in 2016 and appearing on the cover of numerous magazines. She has also been involved in philanthropic work, supporting causes such as childhood education and mental health awareness.
Youngest Beauties Who Got Rich: Conclusion
Many famous young women have become wealthy and successful through various means such as entrepreneurship, acting, modeling, music, sports, and social media influence. It is important to recognize that success and wealth are complex and multifaceted topics, and that hard work, talent, and perseverance are often key factors in achieving success.