It's never been easier to start a business, but your chances of success still depend on being able to secure the necessary funding to bring your ideas to life.
Thankfully, it's also never been easier to get this capital, as can be seen from the many successful Kickstarter campaigns that have helped companies to get off the ground. 
We've highlighted seven examples of Kickstarter projects that secured huge amounts of funding and support — even if one of these campaigns failed to deliver on its promises.
Each example comes with reasons why the project was a success, along with a key lesson you can use to develop your own campaign. Read on to get inspired:
Exploding Kittens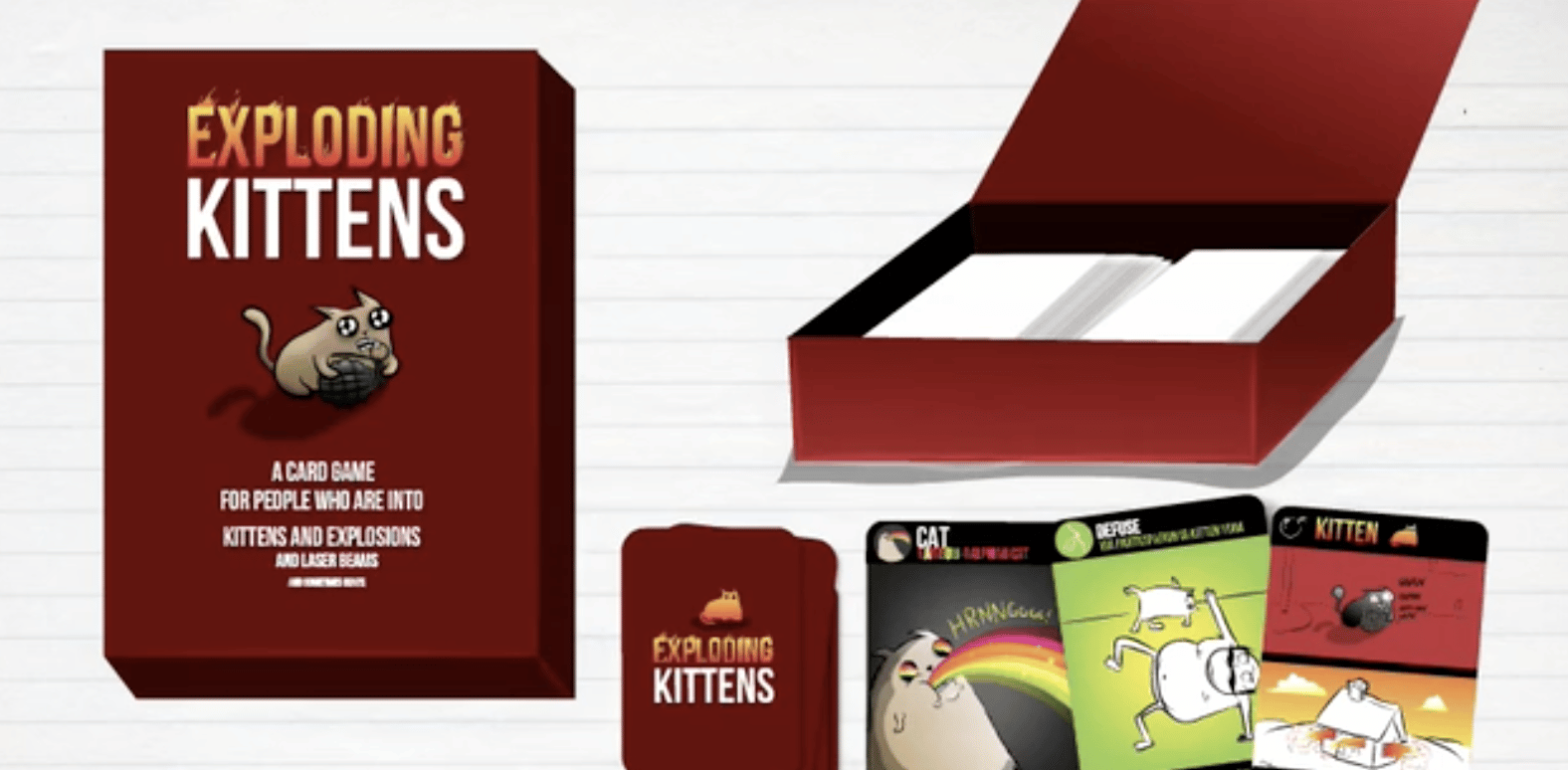 Credit: Kickstarter
Exploding Kittens is a strategic card game for people who love cats and explosions. 
The premise is simple: you draw cards until one of the players draws an exploding kitten and loses the game. Tension rises with each card you draw, as the fewer that remain means the greater your risk of picking one that makes you blow up!
Some of the key features of the game (which can be played by between two and four people) include:  
Being able to peek at cards before you select them 
Forcing your opponents to draw out multiple cards
Making your opposing players shuffle the deck 
Exploding Kittens was created by (Xbox, ARGs), Matthew Inman (The Oatmeal), and Shane Small (Xbox, Marvel). 
How much did it make?
Exploding Kittens is the most backed Kickstarter campaign as of 2020. 219,382 people backed the project, pledging a total of $8,782,571 to get it off the ground. 
Why is it one of the most successful Kickstarter campaigns? 
Exploding Kittens followed in the footsteps of another successful Kickstarter campaign for a card game — Cards Against Humanity. 
This was a zeitgeist game that changed both the expectations of what a card game could be and the popularity of playing them. 
Exploding Kittens got this and it created a unique game that bought into these things. 
The key lesson entrepreneurs can take from Exploding Kittens 
The most important advice you can take from Exploding Kittens is to read the market and find areas on the rise — catching them as they're hot and getting the most from them.  
Pebble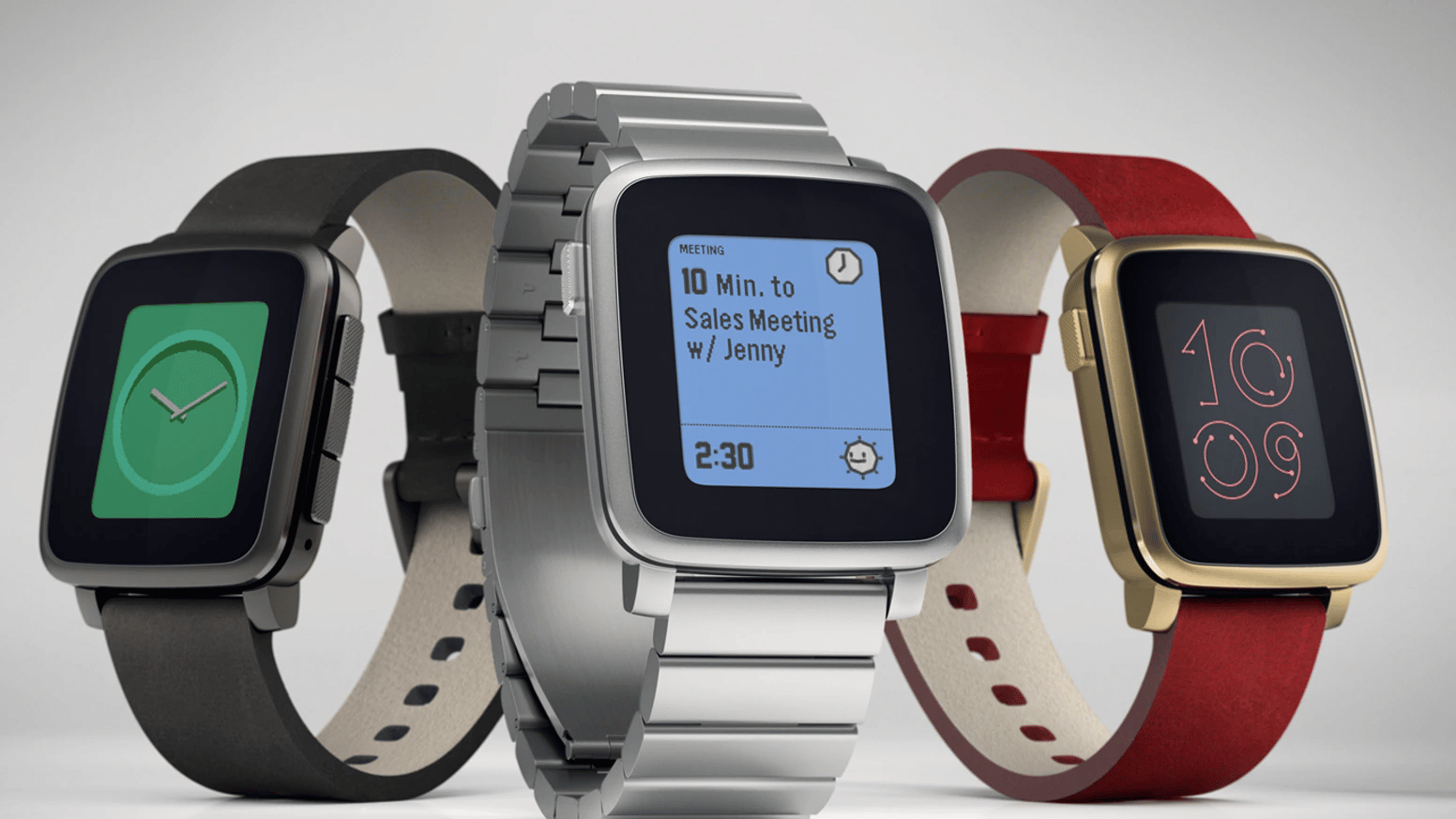 Credit: Kickstarter
Pebble is where true smart watches began. 
The project was developed by the Pebble Technology Corporation, with the company creating three watches: Pebble, Pebble Time and Pebble Time Steel. 
The watches offered a range of features:
Internet connectivity 
Email accessibility 
Step tracking 
Thousands of apps 
LCD memory 
Android and iOS compatibility 
Water resistance (salt and freshwater) 
Seven-day battery life 
Pebble was launched in January 2013, pre-dating the first-generation Apple Watch by over two years. It raised $10.3 million, making it the most funded Kickstarter project in history at the time. 
Pebble Time was released in May 2015, with Pebble Time Steel following in August of the same year. These two watches raised a further $10 million, meaning that Pebble has raised more funding on Kickstarter than any other company. 
How much did it make?
The three watches received a combined $20,338,986 from 78,471 backers. 
Why is it one of the most successful Kickstarter campaigns? 
Innovation can be king in business, and Pebble is one of the best examples of this. By being one of the first companies to develop a smart watch, the company was able to forge a new market and reap the rewards from doing so. 
The key lesson entrepreneurs can take from Pebble 
Being the first (or at least one of them) to invest in future technology can be a complete game changer. 
Fidget Cube: A Vinyl Desk Toy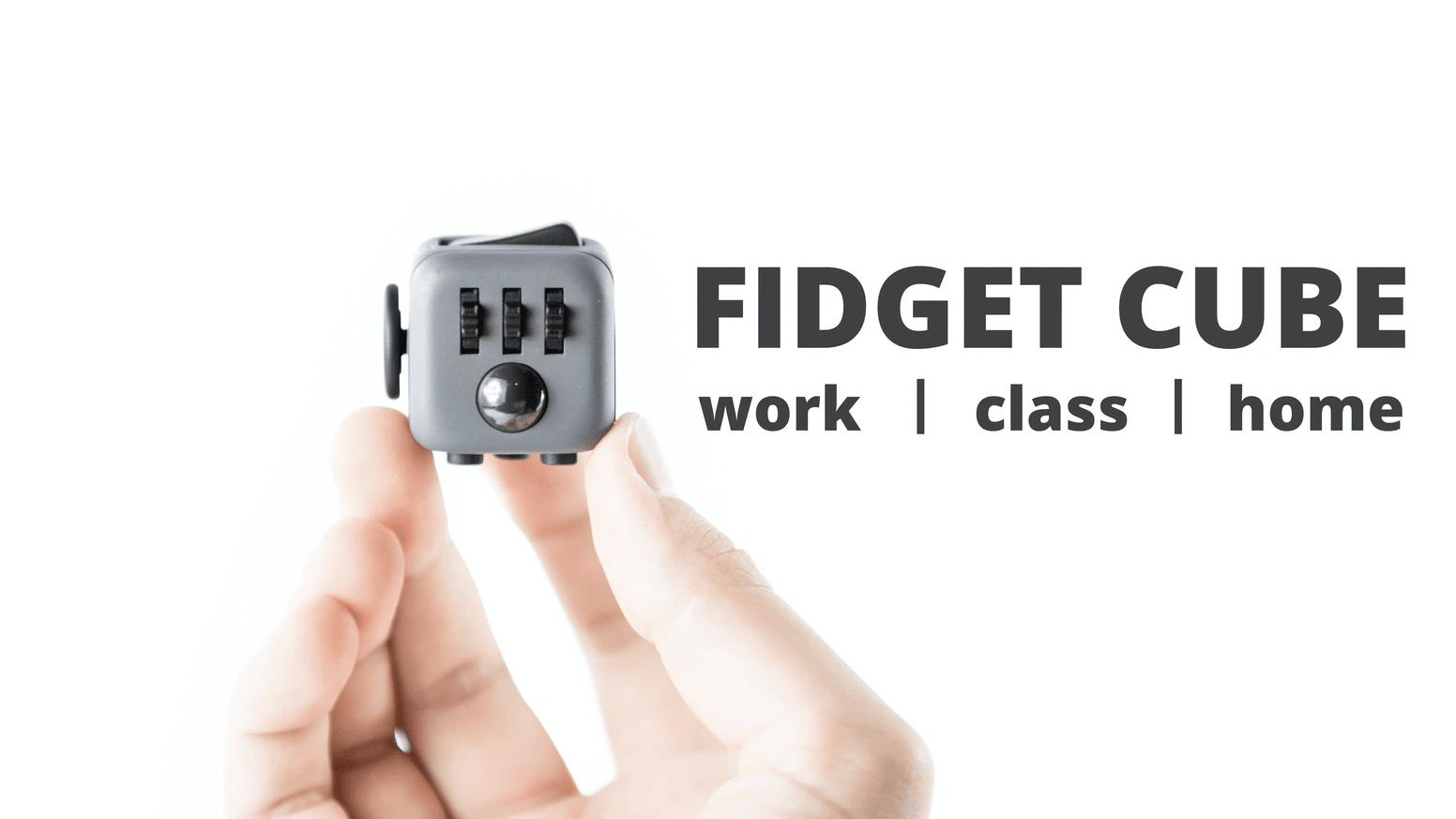 Credit: Kickstarter
Fidget Cube is a desk toy designed to help fidgeters focus at work, class or home.  
The toy may look like a dated bank safe, but its six slides are designed to keep you occupied when procrastination gets the best of you: 
Click: satisfies the urge to click your pen 
Glide: replicates the feel of using a joystick 
Flip: lets you fidget in silence 
Breathe: rubbing this reduces anxiety 
Roll: rolling movements for active fidgeting 
Spin: occupies fidgeters seeking circular movements 
Fidget Cube is the brainchild of Matthew and Mark McLachlan, two brothers with a "passion for designing solutions to problems we come across in daily life".
How much did it make?
Fidget Cube was backed by 154,926 people (the second-highest as at the close of 2020) who pledged a total of $6,465,690. 
Why is it one of the most successful Kickstarter campaigns? 
Fidget Cube took a negative (fidgeting) and flipped it to turn it into a positive. It did so not only by creating a totally unique product, but by developing a narrative around it that made it something millions of people were able to buy into. 
The key lesson entrepreneurs can take from Fidget Cube 
Be helpful. People have many different pain points. By focusing on one that affects many people and is seen to be detrimental, you could achieve a broad appeal for your business.
Bring Reading Rainbow Back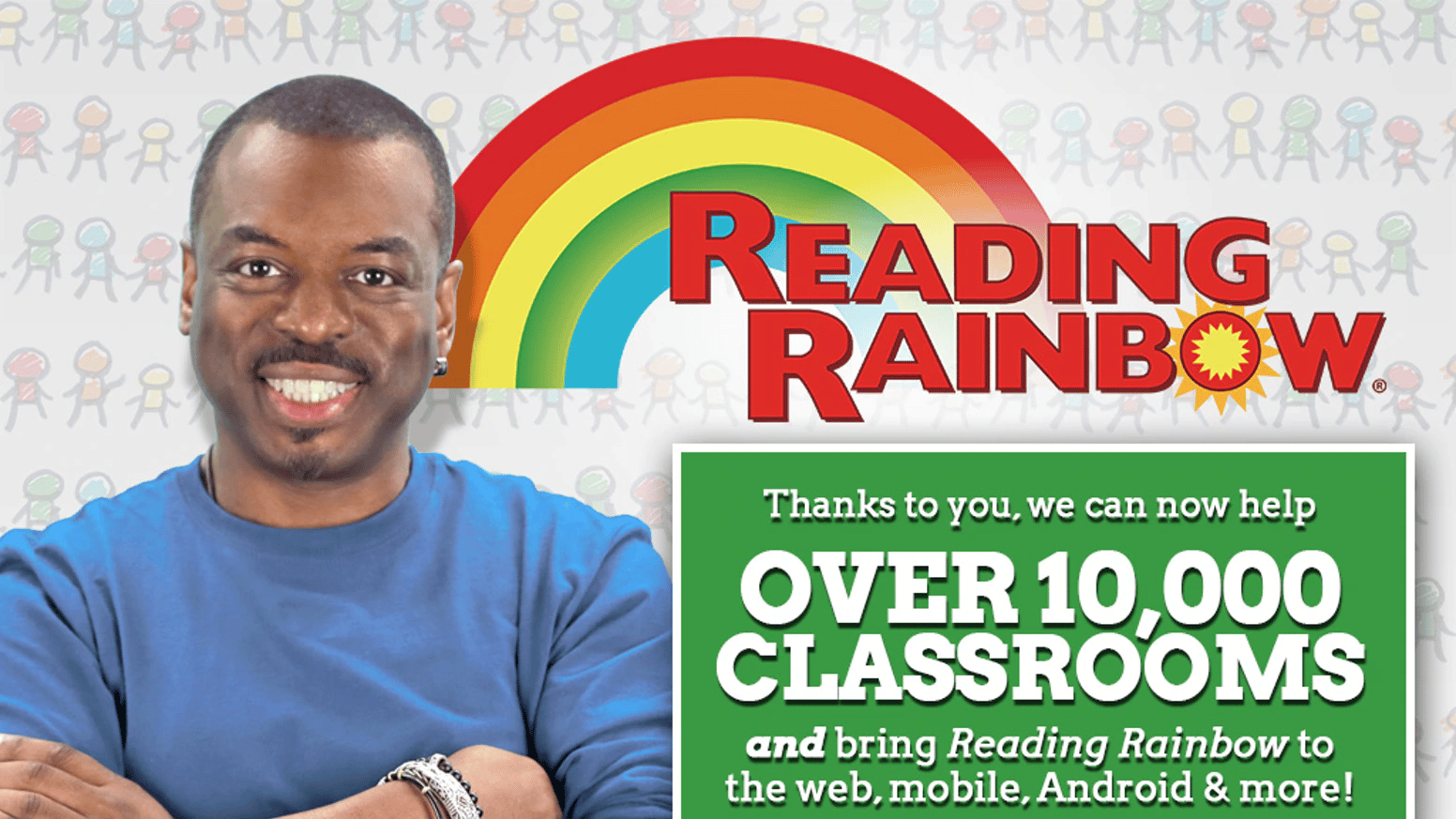 Credit: Kickstarter
Bring Reading Rainbow Back is a campaign which invests in the world's most precious resource — education. 
Reading Rainbow was a series that ran from 1983 to 2009 on PBS Kids, the largest provider of educational television in the USA. The show was hosted by LeVar Burton (known for his role as Geordi La Forge in Star Trek: The Next Generation) and it helped millions of children learn to read. 
Burton sought funding to bring back Reading Rainbow in 2014. His aim was to make it a web-based program that would be integrated into classrooms across the US, with schools, teachers and students being given free access to its resources. 
How much did it make?
Bring Reading Rainbow Back was backed by 105,857 people on Kickstarter who pledged $5,408,916 to the project. In addition to this, Seth MacFarlane also donated $1 million. 
Why is it one of the most successful Kickstarter campaigns? 
You simply can't argue with the premise — how many people are seriously going to oppose a project that helps kids learn to read? By offering a service that promotes such an obvious social benefit, this campaign reached a huge audience.
The key lesson entrepreneurs can take from Bring Reading Rainbow Back 
Be a force for good. If you can demonstrate that your company helps a social cause then its appeal goes beyond being just a product or service, and becomes something with such value that it is hard to argue against. 
Frosthaven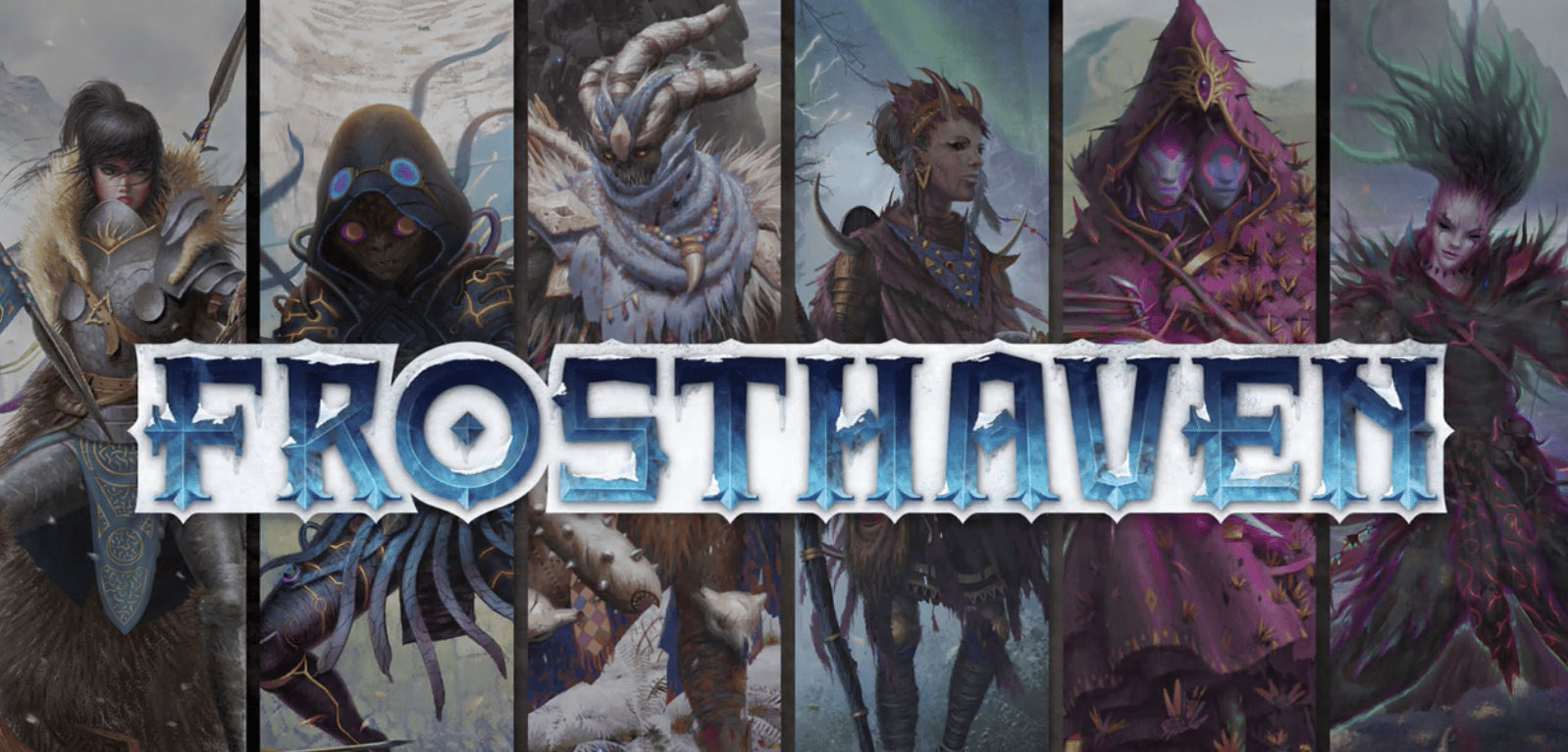 Credit: Kickstarter
Frosthaven is a cooperative dungeon crawl board game.
A standalone sequel to the award-winning Gloomhaven, Frosthaven is based in a northern outpost on the brink of destruction, protected by mercenaries who are under threat from mysterious forces. Your aim is to battle against these foes and create a thriving community. 
These are some of the key things you need to know about the game:
It's for one to four players 
Ages 14 and up 
It's a 10 scenario campaign 
There are over 25 puzzle scenarios 
Six starting character minis 
30+ ability cards 
12+ custom attack modifier cards 
There are two seasons — summer and winter 
Frosthaven is designed by Isaac Childres and published by Cephalofair Games. 
How much did it make?
Frosthaven made $12,969,608 from 83,193 backers, making it the most successful Kickstarter campaign for a game. 
Why is it one of the most successful Kickstarter campaigns? 
Frosthaven was able to lean on an already engaged audience, as it was a sequel to an existing popular game. This meant the people behind the campaign didn't need to sell its brand — rather, it needed to demonstrate the freshness of its new product. 
The key lesson entrepreneurs can take from Frosthaven
Build a community before you take your product/service to the market, so that you know what you're offering has an engaged customer base who are willing to invest in your business. 
The Veronica Mars Movie Project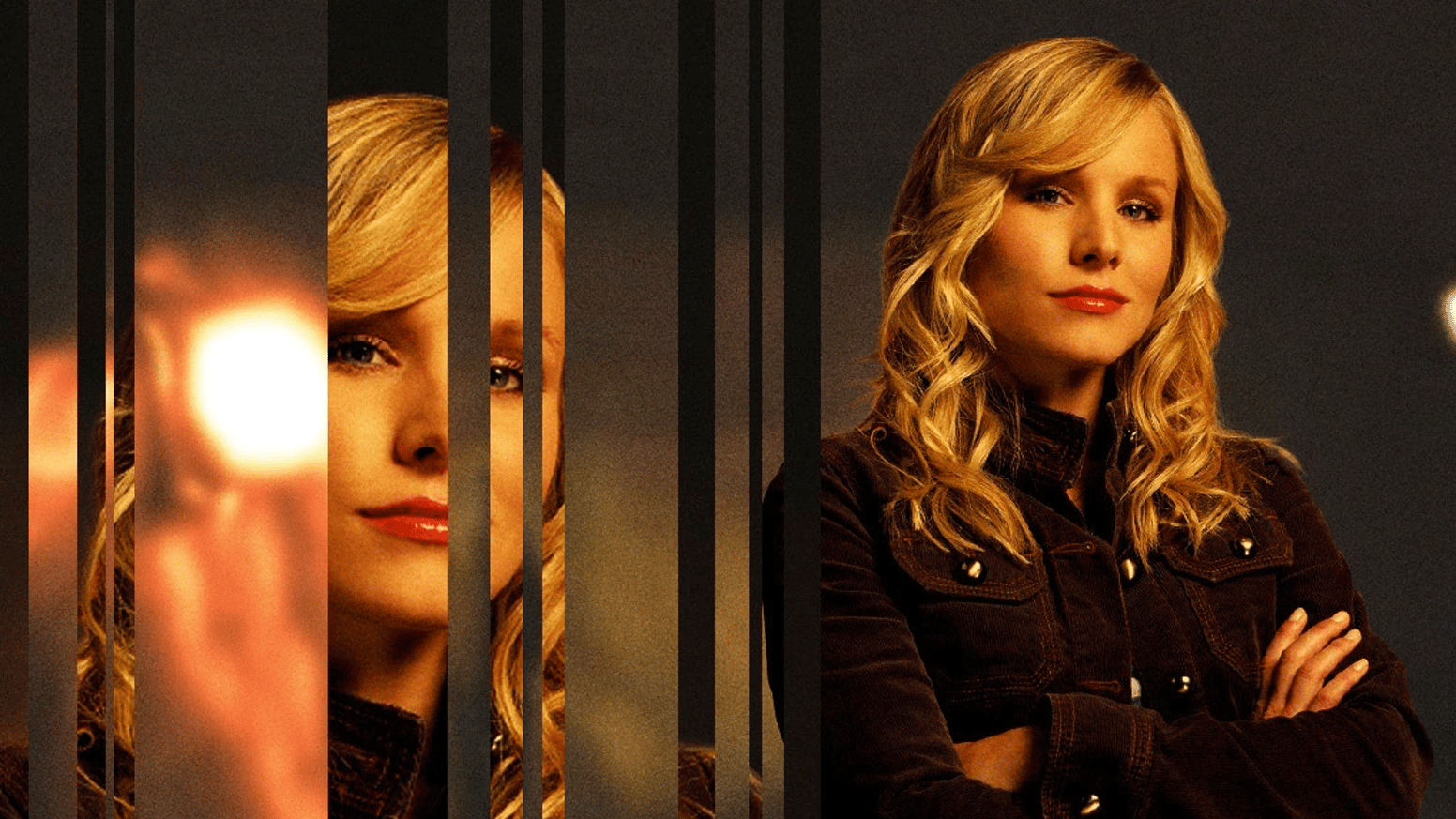 Credit: Kicksatrter
The Veronica Mars Movie Project was a kickstarter for the film sequel to the beloved TV series, Veronica Mars.
Veronica Mars was a teen noir mystery drama that aired for three seasons between 2004 and 2007, with a total of 64 episodes across the trio of series. 
The show's titular character is a student who moonlights as a detective. She solves one case per episode, while working on an overarching case throughout the first two seasons — season three switched the format, focusing instead on a number of mysteries spread over a few episodes. 
The Kickstarter campaign sought to secure funding to turn the show into a movie and bring to life the script made by the show's creator, Rob Thomas, after the series had been cancelled. 
How much did it make?
The campaign received $5,702,153 from 91,585 backers, making it the biggest film project on the platform at the time. 
Why is it one of the most successful Kickstarter campaigns? 
Sentimentality married with disappointment. Millions of people across the world watched Veronica Mars when it first aired on TV. Many of these fans will have been disappointed when the show was cancelled and this campaign allowed them to get back something they'd lost. 
The key lesson entrepreneurs can take from The Veronica Mars Movie Project
Loss is a powerful sales tool. If you can play on disappointment and find a way of filling the void that comes from this, then you do more than demonstrate the value of what you're offering — you build an emotional connection with your audience. 
Coolest Cooler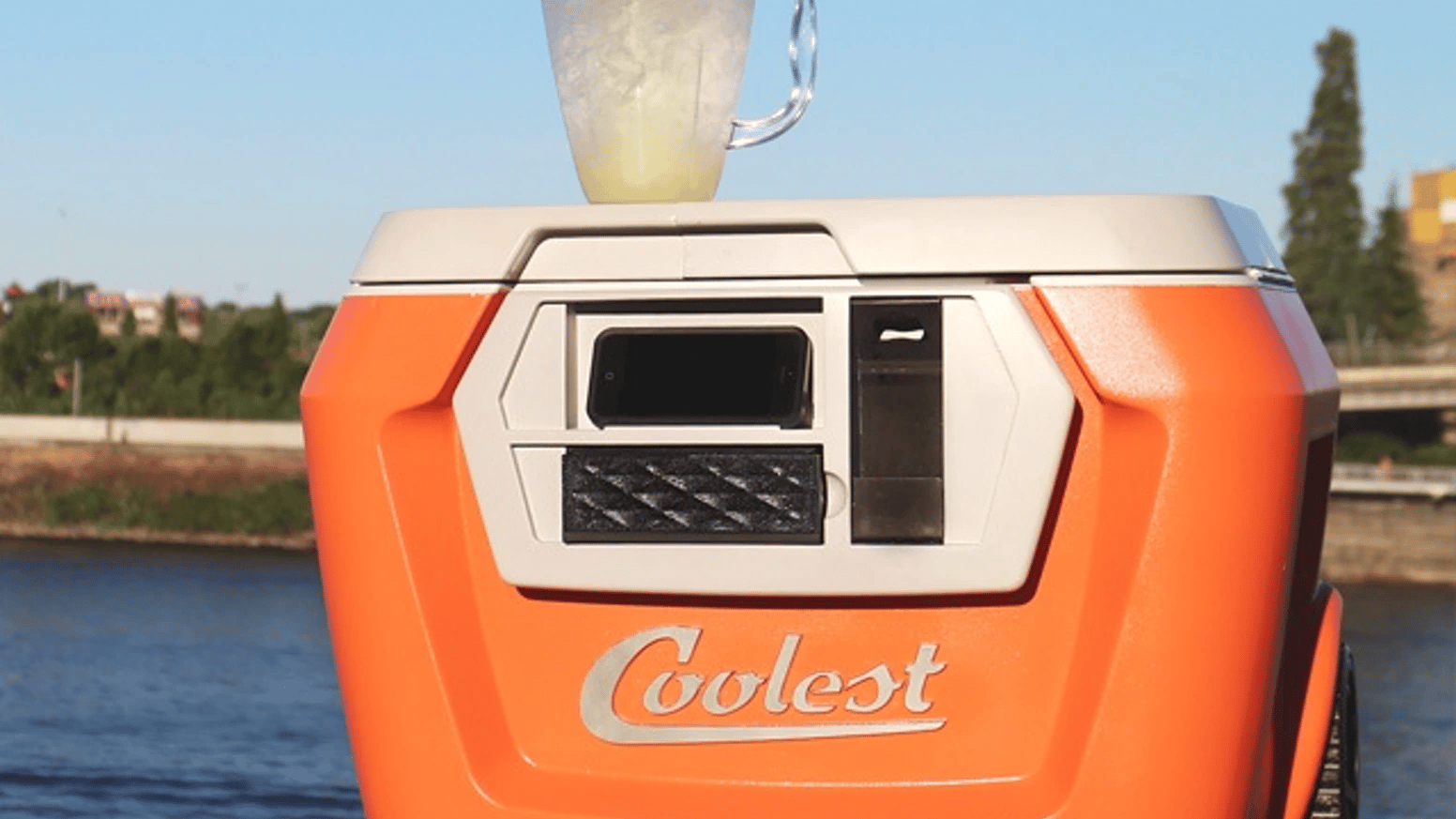 Credit: Kickstarter
Coolest Cooler was much more than a drinks container — it was a party in a box. 
Drinks coolers are familiar to many people who have enjoyed an outdoor summer party. But drinks don't make a party on their own. You also need music, lighting, power and a range of other things. 
Coolest Cooler combined everything you demand in one product:
Blender 
USB charger 
LED light 
Gear tie down 
Storage 
Bottle opener 
Cooling 
Unfortunately, Coolest Cooler turned out to be a disaster. Despite raising over $13 million, the company closed in 2019 with 20,000 of its original backers never receiving their cooler. 
How much did it make?
Coolest Cooler secured $13,285,226 in funding from 62,642 backers. 
Why is it one of the most successful Kickstarter campaigns? 
Coolest Cooler was able to secure so much funding because it highlighted several audience pain points and then created one product to solve them all. 
While this is an exceptional tactic, to be successful you need to then deliver on what you've promised. Coolest Cooler's inability to do so is why its initial success turned into catastrophic failure. 
The key lesson entrepreneurs can take from Coolest Cooler 
You have to deliver on your promises. If you say your product or service does something then it must do so. If it doesn't then your company's name will quickly turn from sunshine to mud. 
These six successful (and one initially successful but ultimately failed) Kickstarter campaigns all show you that it's possible for entrepreneurs to get the funding they need — if they have the right product/service and reach the correct people. 
So, take the lessons from these projects (even Coolest Cooler, whose ability to solve multiple pain points is an example to learn from) and use them to inform your own campaign, one that can bring your business to life.