The launch of your startup is an exciting time in your life, and if you've done your homework and planned effectively you should be under no illusion as to the challenges coming your way. 
One of the biggest challenges will be getting your business noticed. How do you ensure people are learning about your services and informed enough to pick you over a competitor? 
Increasingly, these decisions are being made as a result of Google searches — which is why SEO for startups is so crucial. Ensuring your business or charity can be found on Google is one of the most important steps in launching a startup. To achieve this, you need to understand SEO and the benefits it can bring your new business. 
What is SEO?
SEO stands for "search engine optimisation." 
In short, optimising your website for SEO means improving its visibility on search engine results pages (or SERPs).
The more visibility your page has (i.e. the higher it ranks in a common Google search), the more visitors you get to your website, the more sales you make, and the more people become interested in your service, business or charity. 
This isn't the space to dive into the ins and outs of how SEO works. But to offer some clarity, bots will "crawl" the web — including your website — every time someone searches a term or question, analysing pages for relevant content among a number of other signals and ranking factors to determine the most relevant results for the user. 
SEO is a process of making your website the most relevant for particular terms and questions, allowing you to reach the right audience bases and grow awareness. 
Why your startup needs SEO
Although paid services mean it's not impossible to get your business, brand or charity noticed without SEO, it does make the process significantly cheaper, and in some ways easier to manage. Organic traffic (or free traffic) is what you want to aim for. 
Trillions of searches are conducted every day around the world, and your business needs to be within those results to capture an audience. 
As search engines such as Google and Bing have evolved, they've begun to give their users a more thorough searching experience, offering knowledge panels and featured snippets. These new features help improve a website's ranking and make sure great content stands out on SERPs. 
As a startup, you're essentially starting from point zero. SEO doesn't just provide a way for people to find you, though — tracking it, as well as audience behaviour, can help drive better and more informed business decisions, ensuring a brighter future and more leads. It's how your business can grow successfully over time, reaching more customers and making more money.
Finally, while paid advertising is a great way to engage with a very specific audience quickly, to establish a long term base and exposure to a particular kind of user you need to take SEO seriously. SEO will provide a cheap and consistent way of attracting new users to your website and advertising your services. 
What are the negatives of SEO for startups?
For many, there is a steep learning curve when it comes to SEO — particularly SEO for startups. 
Tech professionals with years of experience can still struggle to understand even the basics of SEO, let alone the intricacies. It can take a lot of time to train yourself and your team in what needs to be learnt, and even longer to actually implement it on your website. 
For all the benefits that SEO has in terms of putting your enterprise in front of its target audience, it can also expose your business to people who may not necessarily be interested. While this can result in new users visiting your site and new business for you, it can lead to traffic that wastes your time, such as irrelevant marketing opportunities and salespeople. 
SEO can take a long time to implement properly, too. This means that you can be putting time, resources and money into something that might not give you ROI for a while. It can take months or even years for your site to see a real difference in the SERPs, which for some people can be difficult; patience is often important when it comes to SEO.
There's also a danger you can do it too well; by improving your website too quickly you can start to receive traffic and business beyond your means. Successful SEO needs to be implemented in line with the growth potential of your business and the amount of traffic (and consumers that come with it) you can realistically manage. 
There are no guarantees with SEO, especially in a world where paid ads get the premium slots. Despite not paying for your position, SEO can be a costly endeavour to start and keep up, both in terms of financial and time commitments. You need to be ready to commit to SEO in the long run and be smart about the changes you implement.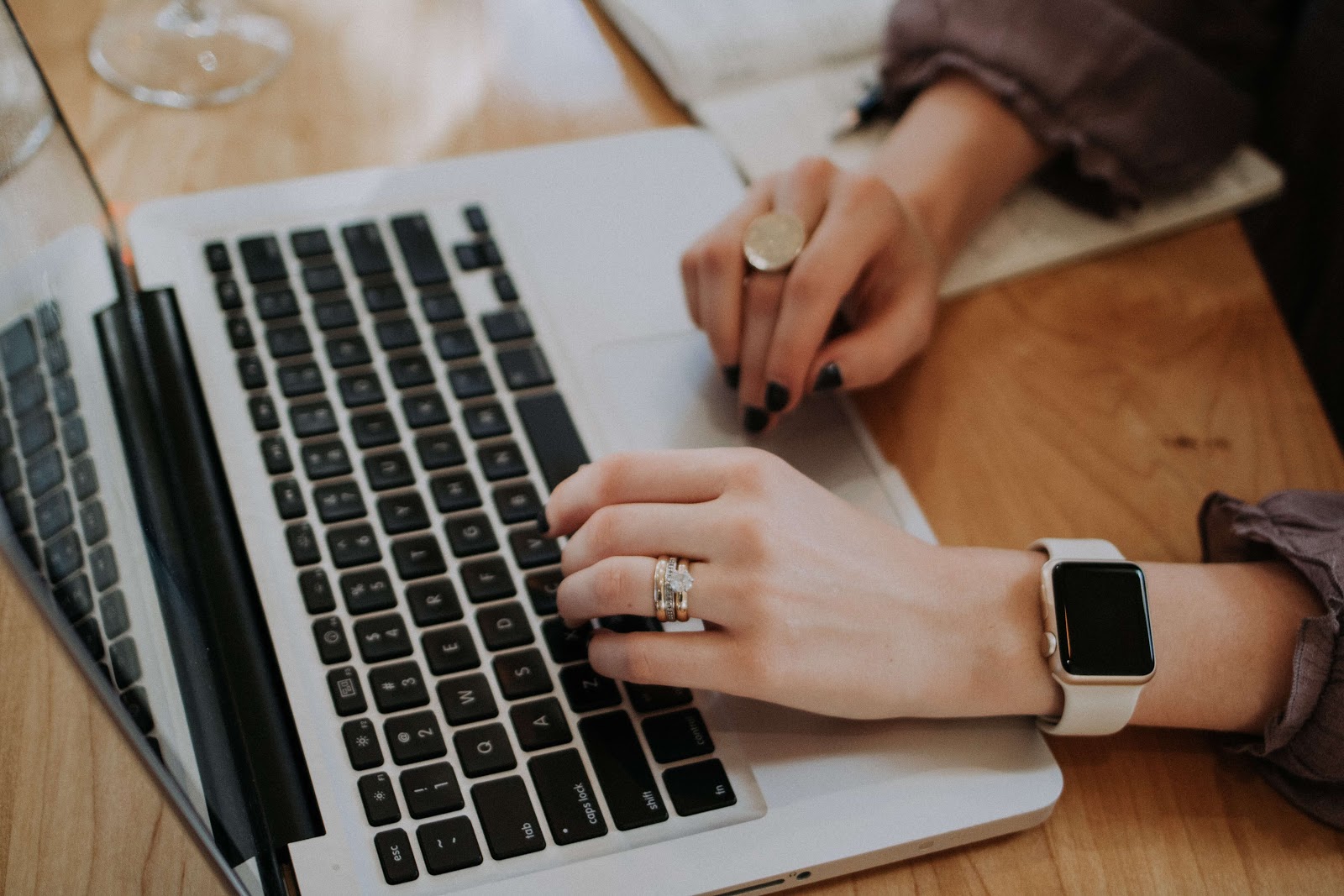 Image Unsplash
The basics of SEO for startups:
Now that we've got the background on SEO, let's cover some of the basics of SEO for startups, and how you can get started improving your business' visibility on Google. 
Before we go on, it's important to understand what a search engine (Google, Bing) wants from a website. Here are the key elements:
Accessibility for their bots
Quality original content
A great user experience (UX) 
Great engagement levels from your content
Let's explore some in detail.
Website optimisation 
Optimising your website is an important step towards SEO success, but one that mostly happens in the background. 
While a good host for your website won't outright improve your ranking, a bad one can have serious consequences. 
If your website is slow, for example, that makes it harder for spiders to crawl your website, sending a major red flag to Google. This kind of web optimisation is all about ensuring your site is accessible to Google itself — if they can't get the best out of your website, they won't give anyone else the opportunity to. 
On-page optimisation 
Once you've conducted thorough keyword research, it's time to start optimising your website to those keywords. That's where on-page optimisation comes in. 
This is the practice of optimising key pages to rank. These could be blog posts that have the potential to bring in plenty of traffic, or top products your research has shown there is a huge audience for. 
On-page optimisation is about improving both the content and HTML source code on your page (off-page includes links and other factors we'll touch upon).
Improving these factors means writing quality content that is centred around top-keywords and written for the web. 
It also requires understanding of meta detail and titles. This is the information that will appear alongside your website on a Google result, giving audiences a first insight into what your page is about. It also plays a significant role in ranking factors. 
Links
Links play a crucial role in determining the ranking of your website. 
An entire industry has been built around securing powerful links to new websites looking to improve their ranking on SERPs. While the intricacies of link building are perhaps too detailed to get into in this article, it's important to understand the acquiring links to your website from other quality and relevant websites is one of the most important ranking factors for search engines. 
Say you were launching a new website for your bicycle repair startup. You would want to aim for links from cycling blogs, sport review sites and websites of big name brands. This tells Google that these sites think your website is relevant and has something to offer, thus improving its overall ranking for key terms. 
UX signals
Search engines don't just want to send their users to websites with the right information, they want to make sure they enjoy their experience. 
User experience (UX) plays into SEO in a number of ways. Your website needs to be accessible to bots so they can effectively crawl it. Navigation throughout the site needs to be simple, with a maximum of three clicks for each destination. 
It may not be a real person scanning your site, but the same principles apply. 
Engagement signals
Engagement signals are how you tell your SEO efforts are successful or not quite hitting the mark. 
We'll go into more detail in the next section, but using data such as conversions and time spent on your website can help you better optimise both pages and your site overall for SEO. 
The longer visitors stay, and the more engaged users are with your website (i.e. a longer dwell time), the more valuable your content appears to Google. By improving these key metrics you're on the way to ranking higher in key searches.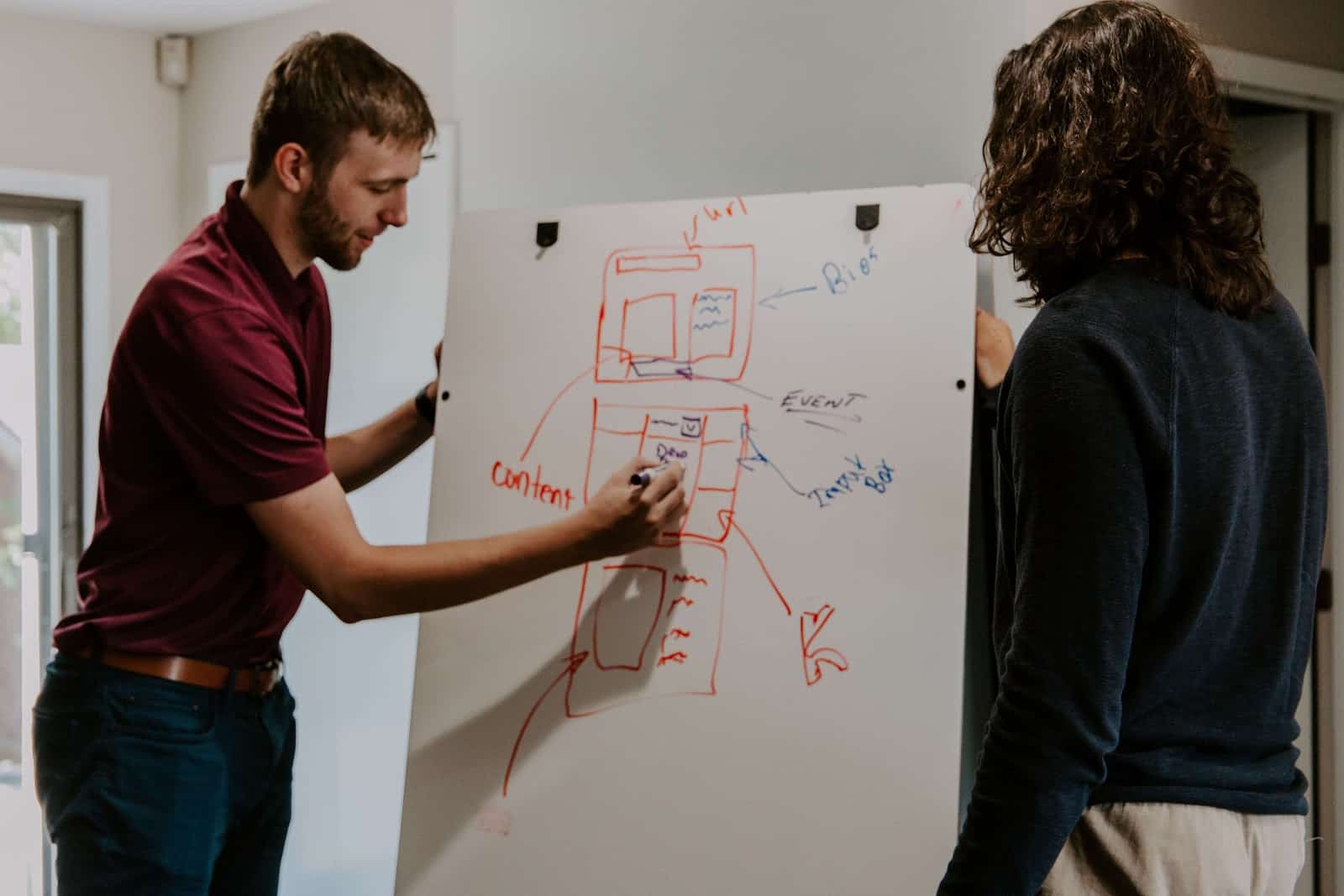 Image Unsplash
SEO for startups: goals and tracking
One of the most important steps to doing SEO well for your startup is ensuring you're tracking it properly and hitting sensible, realistic goals. 
Before you begin your SEO journey, consider the goals you want to achieve. Think of it in four simple steps:
Rankings
Traffic
Conversions
Revenue
While the final two steps may differ considering your goals (particularly for startups), the basic principles of these steps will help you to focus your SEO goals — dictating your content and website optimisation. 
So how do you track your goals? 
There are a number of factors to look out for when tracking your SEO goals. 
You may be interested in increasing your organic traffic. This is traffic acquired through non-paid search results. This is one of the best indicators your SEO efforts are performing as expected. 
Click through rate (CTR) is another factor you may be interested in tracking. While more commonly used for paid ads on search engines and web pages, CTR is used to measure how many people saw your ad or result and how many people actually decided to click through to it. This can be used to analyse the effectiveness of your snippets and metadata. 
Another metric that can be tracked in conjunction with CTR is bounce rate. This little factor indicates how many people left your site after viewing one page. This can be used to analyse many factors such as whether or not you're appealing to the right audience, how effective your landing pages are, and whether or not what your appearance on a SERP matches the content being delivered. 
If you want to get serious about SEO, you should also be tracking your keyword ranking and domain authority. These are both huge metrics that will dictate how you perform in certain searches, with the latter being used to describe a site's relevance in a specific subject area. 
To track all of these elements consider using Google Analytics or one of the tools listed later in this article. 
Tools and resources to use for SEO for startups
Finally, let's take a look at a couple of tools you can use to improve your online presence and streamline SEO improvements. 
Free SEO tools for startups
The SEO industry is huge. So, naturally, there is an abundance of free tools available. While there are some duff tools out there, free doesn't necessarily mean bad. Here are some of our favourites:
Google PageSpeed Insights: Speed is a crucial element in your final ranking. Use this tool to test the speed of your individual web pages and highlight room for potential optimisation.
Mobile-Friendly Test: In 2020, no website is achieving a high ranking without a competent mobile site. With more than half of all online traffic coming from mobile devices, you really have no excuse. The tool will quickly check how mobile-friendly your website is and provide actionable suggestions that make it more user-friendly and search engine bot-approved. 
Ahrefs Backlink Checker: Not a fully free tool, but this great tool from Ahrefs is perhaps the best backlink checker out there, providing you with a full list of all the pages linking to your sites and their domain rating. Essential info for a comprehensive link building strategy. Upgrade to their paid version for even more great data. 
Keyword Tool: Love Google's Keyword Planner but don't want to fork out the cash? This is the best thing. Simply type in your main keyword and the tool will return a list of the best keywords to target based on your search. You can even search by country or platform (i.e. Google, YouTube). 
Paid SEO tools for startups
Now let's delve into the tools that will set you back a subscription fee every month, but might just be the difference between a page one and page two ranking. 
SEMrush: Want all the SEO data you could ever ask for at your fingertips? This is the tool for you. The industry-leading SEMrush allows you to track your keyword rankings, backlinks and organic traffic, on top of giving you critical access to your competitor's data and the tools to do a full SEO site audit. Comprehensive doesn't do it justice. 
Moz Pro: Although free versions exist, we think this is worth paying for. This suite of tools is a favourite among SEO professionals for its comprehensive data, access to link building tools, user-friendly interface and an attitude that is friendly towards users taking their first steps into SEO. 
Majestic: Backlinks are important, and Majestic understands that. This tool boasts the largest link index database on the web, so you can see exactly where your links are coming from, what anchor text is used and the weight of each overall back link. A worthwhile investment if you're serious about link building. 
Screaming Frog: Another SEO professional favourite. Screaming Frog is the ultimate audit tool — and if you've been paying attention you know how important an audit is for getting your startup site noticed. This tool is a web crawler that scans your pages for common errors such as duplicate content, redirect chains and broken links, providing suggestions you can act upon. You never need to worry about short meta descriptions again. 
There is always so much more detail you can go into when it comes to SEO, but so often that detail is specific to the keyword and link building strategy you want to employ. 
This guide should help you get started launching a new website and ensuring it performs well on Google from day one. However, remember that SEO is an ongoing project and your work is never done — so keep learning and tweaking your website with new optimisations.