The month of Ramadan symbolises a time for renewal, reflection, and compassion. It is a time to show gratitude in your community and remember what truly matters in life. 
During Ramadan, individuals hold onto those dear to their hearts and give back to people around the world, which makes it a really beneficial time for Muslim charities to begin fundraising and providing aid to their surrounding community. 
In this article, we go through what you need to know about Ramadan as a charity, explore what Ramadan means to Muslim communities, and how you can take part in worthy causes during this holy month. 
What is Ramadan? 
Ramadan is one of the holiest months on the Islamic lunar calendar. 
Revealed in the Holy Qur'an, Prophet Muhammad is said to have experienced his first Quranic revelation on one of the five-odd numbered nights in the last ten days of Ramadan.
Muslims observing Ramadan increase devotional acts such as: 
Prayer
Giving to charity
Strengthening ties to their families 
Fasting — one of the five pillars of Islam — also plays a vital role in the month of Ramadan because it increases your closeness to God (taqwa) and develops a sense of gratitude, self-discipline, and self-improvement for personal and community growth…
"O, believers! Fasting is prescribed for you — as it was for those before you — so perhaps you will become mindful of Allah" 
The breaking of the fast (otherwise known as iftar) at sunset encourages families and the wider community to share their meal together.
When is Ramadan on the Islamic lunar calendar? 
Depending on sightings of the first new moon, this year's Ramadan will be taking place from 12/13 April until 12/13 May.  
The start of Ramadan changes each year because the Islamic calendar follows the phases of the moon, determined by a sighting committee in Saudi Arabia. 
Why Ramadan feels very different in 2021
In wake of the pandemic, this year British Muslims are observing the month of Ramadan rather differently as we venture along with the roadmap out of lockdown and play our part in the coronavirus recovery. 
While restrictions are more relaxed compared to last year, normal practices such as going to the mosque for Iftar and breaking fast surrounded by friends and family remain out of sight for the time being. 
From staying connected via virtual iftars and sermons to working or studying from home during this holy month, the Muslim Council of Britain have released resources and guidance for members of the Muslim community, mosques, leaders, and affiliates to celebrate a different, but equally meaningful Ramadan.  
Ramadan charity ideas: how can your charity show support?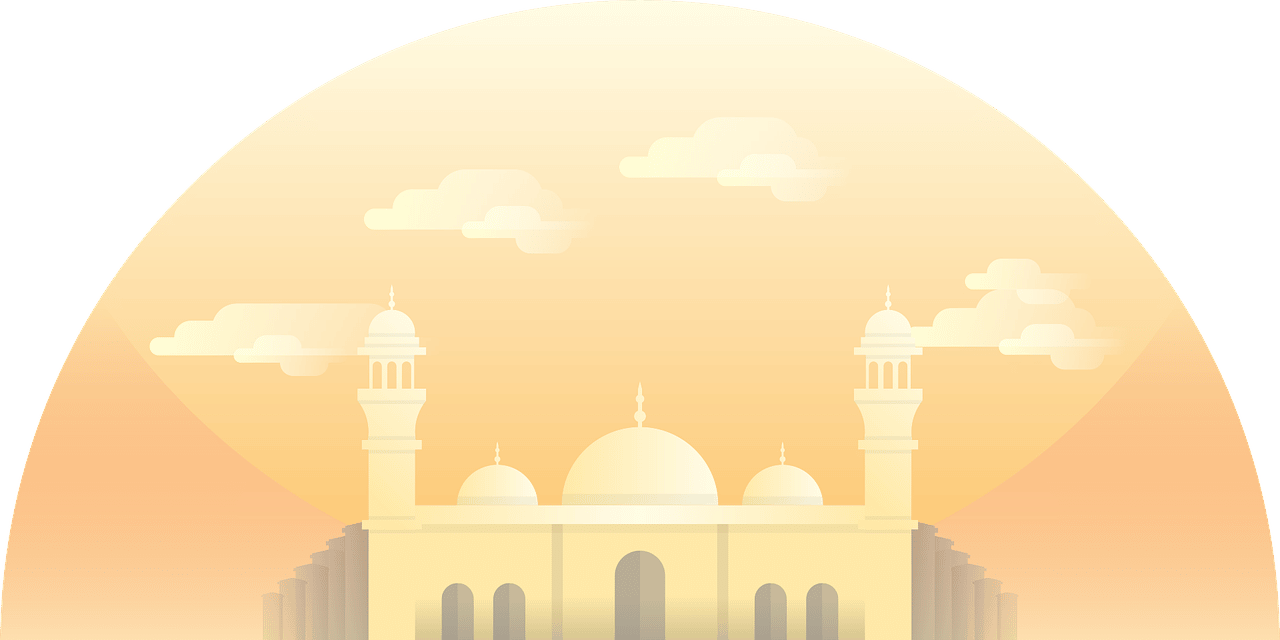 Image: Pixabay
Despite Ramadan feeling different this year because of lockdown, charity work is still taking place — and there are various ways your charity can show support and raise donations during the month of Ramadan. 
The spirit of giving has never been stronger, with Muslim charities reporting record donation last year in spite of the pandemic that has kept us all apart.  
Here are some Ramadan charity ideas and valuable initiatives you (and your organisation) can get involved with: 
Host a digital community iftar
Unfortunately, iftars cannot be held in-person under the current coronavirus guidelines, but you can host a digital alternative and encourage donations from attendees throughout. 
Iftars are a time for communities to come together and break their fast, making it a great time to pass the proverbial bucket around and raise some money for a worthwhile cause. 
Set up a specific Ramadan online fundraising page
Donating during the pandemic is difficult as events are virtual and you cannot fundraise in public so easily. However, you can make it easy and quick to donate online by setting up a specific fundraising page that your community can use.
JustGiving pages, for instance, make it easy to set up donation schemes like Gift Aid as the option automatically appears for users looking to make a donation — just make sure to get user consent by explaining its value in the bio of your appeal. 
Sharing your fundraising page on social media is also a great way to reach wider communities and maximise donations. 
Support or offer matching schemes to boost donations
Many companies and organisations take part in donation-matching schemes capable of doubling donations, which makes your fundraising efforts stretch a little further. 
Gift Aid  — a popular UK matching scheme — for example, adds a 20% flat rate on top of any donation you receive over Ramadan. Plus, the boost in donations comes at no extra cost to yourself or the donator — instead, you claim the money from HMRC.
Encourage your non-Muslim audience to support their Muslim friends
Many Muslims living in western countries like the UK don't expect their non-Muslim friends and neighbours to take part in Ramadan, nor join their fast — but it can be tough to watch others eating around you during the day. 
If your immediate audience aren't taking part in Ramadan, you could ask them to get involved by supporting a friend who is. You could even organise a sponsored fast. 
Fasting isn't possible for everyone — namely the young, old, and pregnant — so for people unable to take part, ask for food parcels to be pledged and donated to enjoy come midnight such as meals, drinks, and even cookies.
Looking to raise money for your charity during Ramadan? This holy month is a time for providing aid to your local community. If you're a charity then this is a fantastic opportunity to show your support, give back, and appeal to donors.