Instagram offers a lot of potential for entrepreneurs, but is it possible to monetise your Instagram account or social media expertise without hundreds of thousands of followers? 
We take a look at how to make money on Instagram and build up a scalable income on the platform — read on to find out more. 
Ways to make money on Instagram 
There are plenty of opportunities to earn money through Instagram, but these are a  few of the most straightforward. 
Sponsored posts
Sponsored posts are one of the main ways that influencers make money on Instagram. They work with a brand and get paid to promote their products or services through Instagram posts and stories. This works for the brand because they can get what they are selling in front of the influencer's followers, and they are generally likely to trust and respond to their recommendations. 
If you've got a well established, growing and engaged audience then you're on the right track to becoming a paid influencer. 
The top influencers can make a lot of money from just one single post, but it can take a long time and a lot of effort to get to that point. And you'll usually need your follower count to be in the hundreds of thousands to work with some of the bigger, well-known brands. However, the good news is that there are plenty of small and medium-sized businesses that are looking to work with micro-influencers. 
You need to ensure that you get enough engagement and conversions when you're doing a sponsored post, which means it's vital that you stick to promoting things that are relevant to your niche and your audience. Your followers should also be able to trust that you only recommend things that you actually use and care about. So it's important to be selective about the brands you promote with and your sponsored posts. 
Once you've built up a following, you can reach out to brands that you want to work with directly or sign up to an influencer marketplace to boost your chances of finding the right partnerships. 
Become an affiliate 
Affiliate marketing is another great way to turn your Instagram account into a revenue stream. 
It's another popular way for influencers to make money, but instead of just promoting a product or service to their audience to increase awareness, you need to encourage people to make a purchase. When you share a trackable affiliate link or a promo code and someone buys the item using it, you will earn commission on the sale. 
To make money from affiliate marketing, you need to work hard at engaging your audience and convincing them to buy. You can direct people to a link in your bio, or if you've got enough followers (over 10,000) to get the swipe up link feature on Instagram, you can share your affiliate links there. 
Some brands and retailers will offer an affiliate programme that anyone can sign up to — or you can apply to affiliate networks, which help you to connect with brands and start making a commission. 
Promote and sell your own products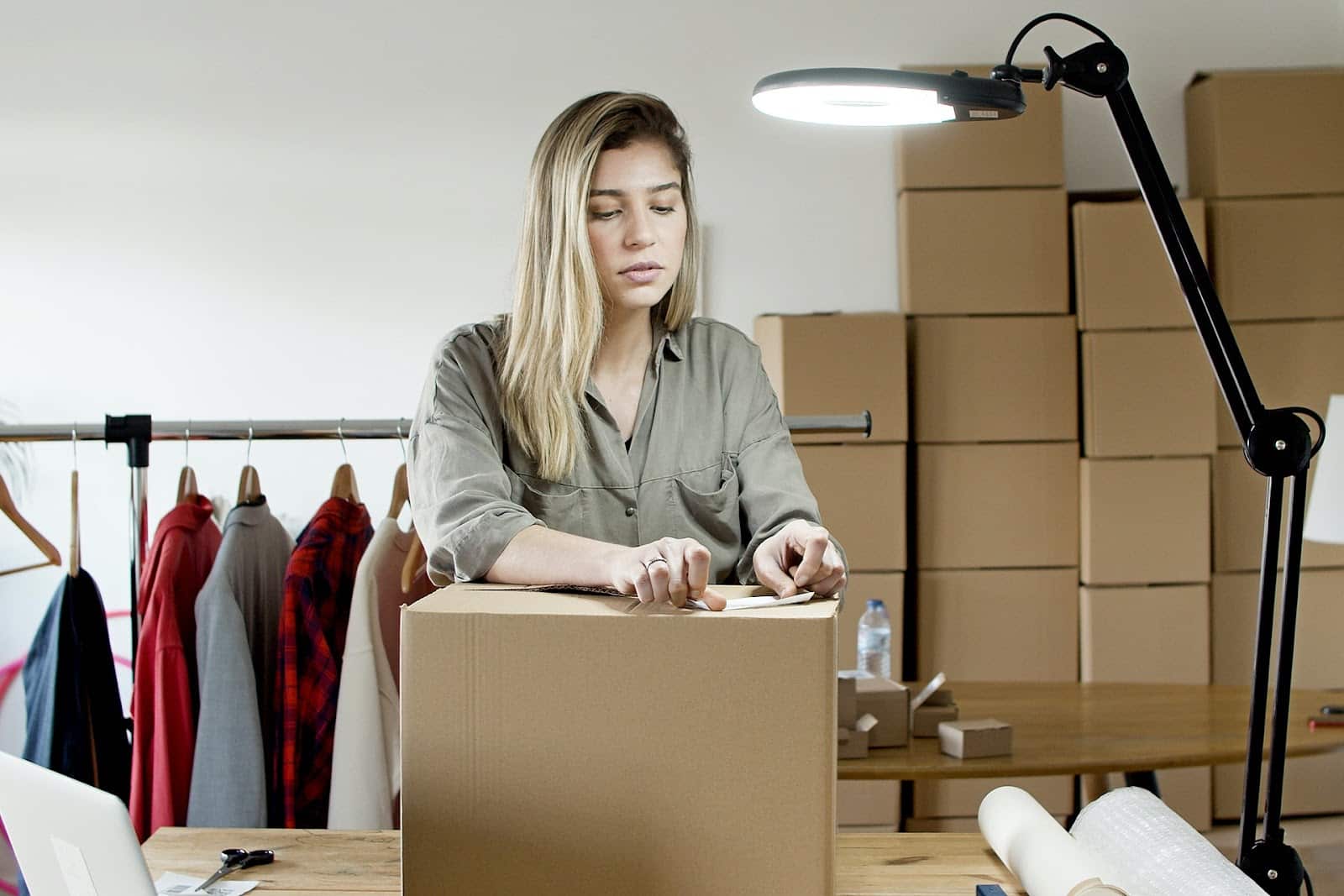 Image: Pexels
If you don't want to promote products for other brands on Instagram, then why not start selling your own? Of course, this option takes quite a bit of time and some investment, but at least all your efforts on Instagram are encouraging people to buy products from you, so you'll get a bigger share of the profit. 
First, you need to come up with the products you're going to sell — these should align with your niche and audience so that you can be sure they'll be interested in buying them. 
For example, if you've built up an audience by posting about interior design and furnishing your home, then you could start selling some homewares like cushions or candles. If it's not something that you can produce yourself then you'll need to either buy products wholesale from a supplier or work with a manufacturer. 
You'll also need to set yourself up with an ecommerce website and arrange all the logistics of packaging and shipping your products. 
Alternatively, you could set up a dropshipping ecommerce store, where you don't buy the products upfront but wait until someone purchases from you and then place an order with your supplier. That way your supplier handles the order fulfilment. 
Another option is to sell digital products such as courses, templates, prints, or ebooks. 
Sell products directly on Instagram
You can use the Instagram Shopping feature to set yourself up with a catalogue of products to turn your account into a sales channel. This then allows you to add a shoppable tag to link to your products in your Instagram posts and stories. Your audience is then able to click through to the product listing, find out more details, and either checkout within Instagram or visit your ecommerce store to complete the purchase. 
There's also a Shop discovery tab within the Instagram app that allows users to discover new products and stores, which means that you can get your brand in front of more potential customers.
It's worth noting that to use Instagram Shopping you do need to be selling physical products. If your products fall under this category, then you're onto a winner —  Instagram Shopping streamlines the whole shopping experience for your followers and increases your chances of making a sale. 
Sell your services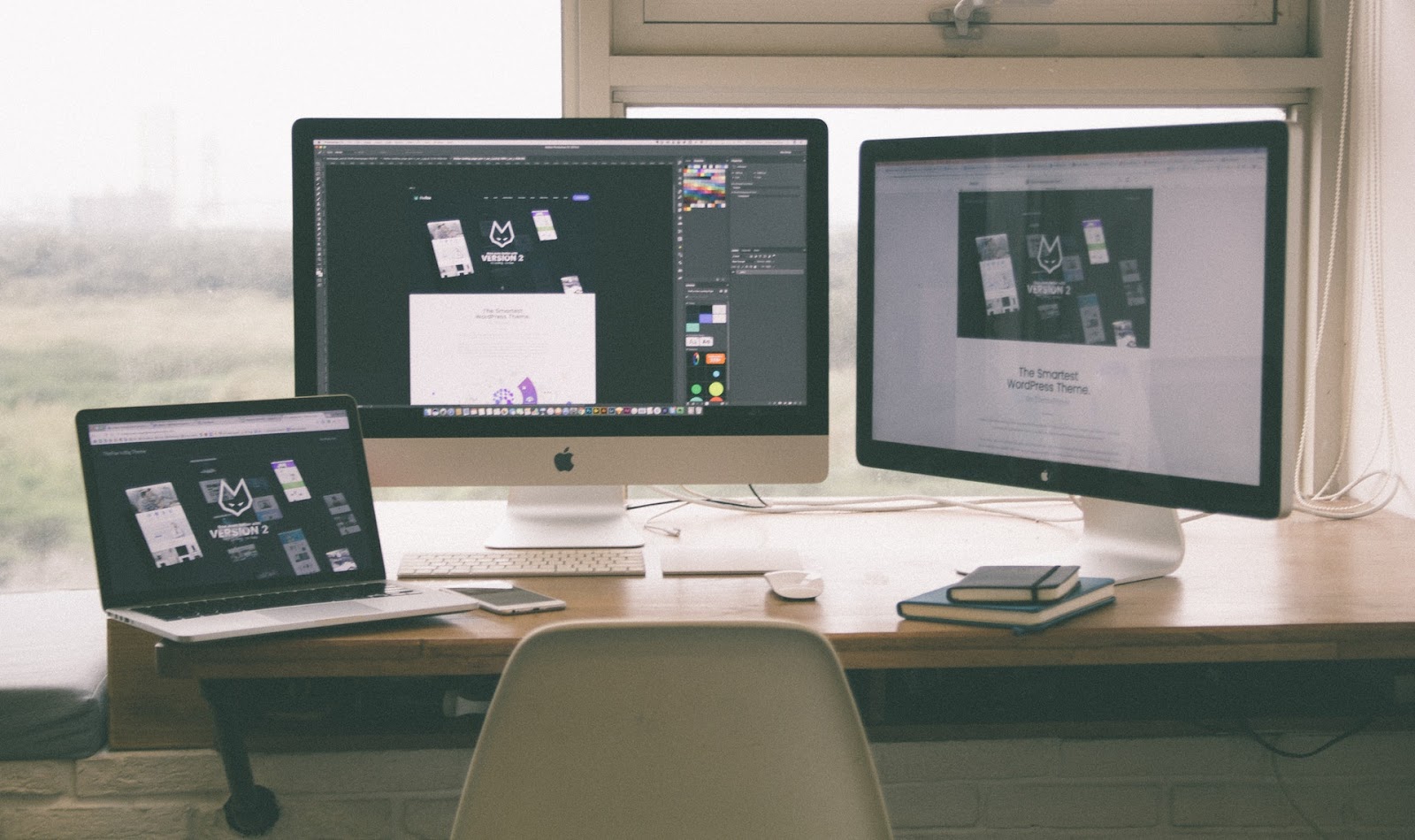 Image: Pexels
There are plenty of businesses and brands out there that want to take advantage of Instagram and other social media platforms. But if they don't know where to start or don't have the capacity to do it themselves they'll look for social media experts. 
If you know how to create high-quality content, engage a target audience, and build up a loyal following then you could become a freelancer. You could provide a number of services including: 
Creating content and managing an Instagram account for a business. 
Taking photos or creating graphics for a business to share on its Instagram, 
Writing engaging and persuasive captions for the business's posts. 
Completing an audit of a business's Instagram and providing recommendations or putting together a social media strategy. 
To make money as a freelancer, you need to be able to demonstrate your experience and success, so it's important that your own account is up to scratch. 
Tips for making money on Instagram 
Whichever route you choose, there are a few things that you need to get right with your own Instagram account so that you can build up followers: 
Choose a niche, and create a distinctive style and voice that helps you stand out — and stick with it. 
Learn how to take good photographs and share high-quality images. 
Take time to write good captions that will engage your followers. 
Utilise the right hashtags and consider creating your own hashtag. 
Engage and connect with followers to build up a community. 
Post on a regular basis, and use stories and live videos to build more personal connections. 
Run contests to increase awareness and maximise engagement 
Collaborate with other Instagram influencers to reach new audiences.
Following a few — or all — of these tips will help you to build up your following and make a name for yourself on Instagram — which will lead to a bigger profit once you start monetising your account. 
Downsides of making money on Instagram 
It's also important to consider the risk of relying too heavily on Instagram as your main source of income. It's a third-party platform that can change at any time — your engagement and income can drop because of algorithm updates, or you can be penalised or banned from the platform, which will impact how much money you make. 
Consider setting yourself up with a website, other marketing channels and sources of revenue so that you aren't too reliant on Instagram. Keep an eye out for new social media platforms that grow in popularity as well, as Instagram could eventually become less popular, which would also affect your income. 
It's often a good idea to encourage people to sign up to your email list so that you have a way to reach them and stay connected outside of Instagram. Add a link to sign up in your bio, or add a signup box on your website or even a pop-up to collect email addresses. Being able to contact your followers directly will help you to build stronger relationships and ensure that you always have a back-up. 
Overall, Instagram offers a lot of opportunities, and if you're willing to put the time and effort in and follow these tips, you can build up a successful career.