The fine art of making glass has been around for centuries. Surely, most of you wonder is glass business profitable these days and how can you get into the glass making business.
We will try to give you answers to those questions and how to start a glass manufacturing business. So let's start.
The history of the glass industry
Glassmaking is one of the oldest industries in the world. Glass was first discovered in ancient Mesopotamia more than 4,000 years ago when their craftsmen discovered the process of mixing sand, soda, and lime to make glass. There is another story about the origin of glass – the great Roman historian Pliny believed it was made by Phoenician sailors.
Over the centuries, glass craftsmanship methods have changed, but one thing is still constant – the glass manufacturing business can be very lucrative. The prediction tells that this will spread into the next decade. Here is the chart of glass industry trends in the next few years (divided by types):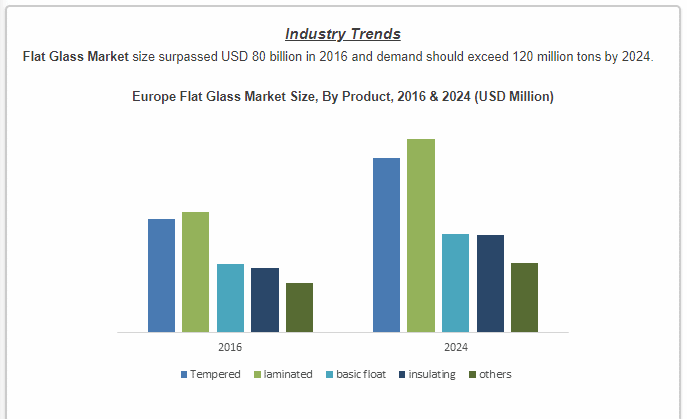 Despite the volatile market and price increase, the glass business is still a good and profitable choice for you. So, how to start a glass business? We advise you to follow these steps.
Get trained and educated in the art of making glass
Education is a very important part of your journey to becoming a glassmaker. You will go through theory, but all the essentials will be revealed to you during practical training. The practical side takes around seven years to complete (more if you don't master some skills immediately) and involves you completing tasks like attaching glass stems.
If that sounds too frightening to you, you can switch to the manufacturing of glass. In that case, you can search for an apprenticeship in a big glassmaking company. 2018 Vanceva World of Color Award winner Thiele Glas is one example of a glassmaking company with a reputable apprenticeship course.
Create a network and follow industry news sites
Your ticket into the glass business can be creating connections with niche companies. You can start with networking, even if you just explore the market, and seek information on how to start a glass manufacturing business. By getting to know your potential clients, competitors, and business partners, you can see is glass manufacturing profitable in your country.
The addition to networking techniques includes following industry news sites, such as Glass On Web, where you can find companies you can connect with. Staying up to date with the latest news in the glass industry will tell you who you need to pursue to get the most out of your business.
For example, you could attend an event like Renewable Glass Manufacturing Conference, where you can hear new info regarding the glass recycling business. Apart from getting introduced to new technologies in shaping fine glass art, you will get a chance to meet influential figures within the glass industry. Potentially, you can get valuable advice, and job opportunities with their companies, or they can tell you where you can find glass recycling machine for sale.
Find a growing niche
Like any other industry, the glass industry is segmented, and you can profile your company to cover the niche that isn't much saturated. If you find a profitable niche, you can specialize your business to cover all the most important aspects of it.
But whatever path you choose, you need to be aware of your more experienced competition that can block your entrance to the market. It is of utmost importance to do a thorough analysis of the complete glass manufacturing business before creating your startup.
Some of the hottest niches in the glassmaking business right now are:
Glass fabricators – flat glass processing
Creating decorative articles made of glass (glassware)
Interior glass applications and systems
Building envelopes and systems
Look online for data from niches you identified interesting enough. Find those with low sales figures, but which are growing year on year – a website like Statista can help you get these figures. For example, if you are into design and see that glassware has good sales in your area, you can start with it.
How to start a glassware business
Starting a glassware business can be a lucrative opportunity for entrepreneurs who have a passion for glassware and an eye for design. Before starting a glassware business, it is essential to research the market to understand the demand for your product, trends, competitors, and potential customers.
Glassware is a broad category that includes everything from drinkware to decorative pieces. Decide on the specific type of glassware you want to produce or sell, and make sure it aligns with your passion, expertise, and target market.
You will need to find reliable suppliers for raw materials, such as glass, and purchase or lease all the necessary equipment.
Your glassware designs should be unique, functional, and visually appealing. Consider hiring a designer or working with a team to create a collection of products.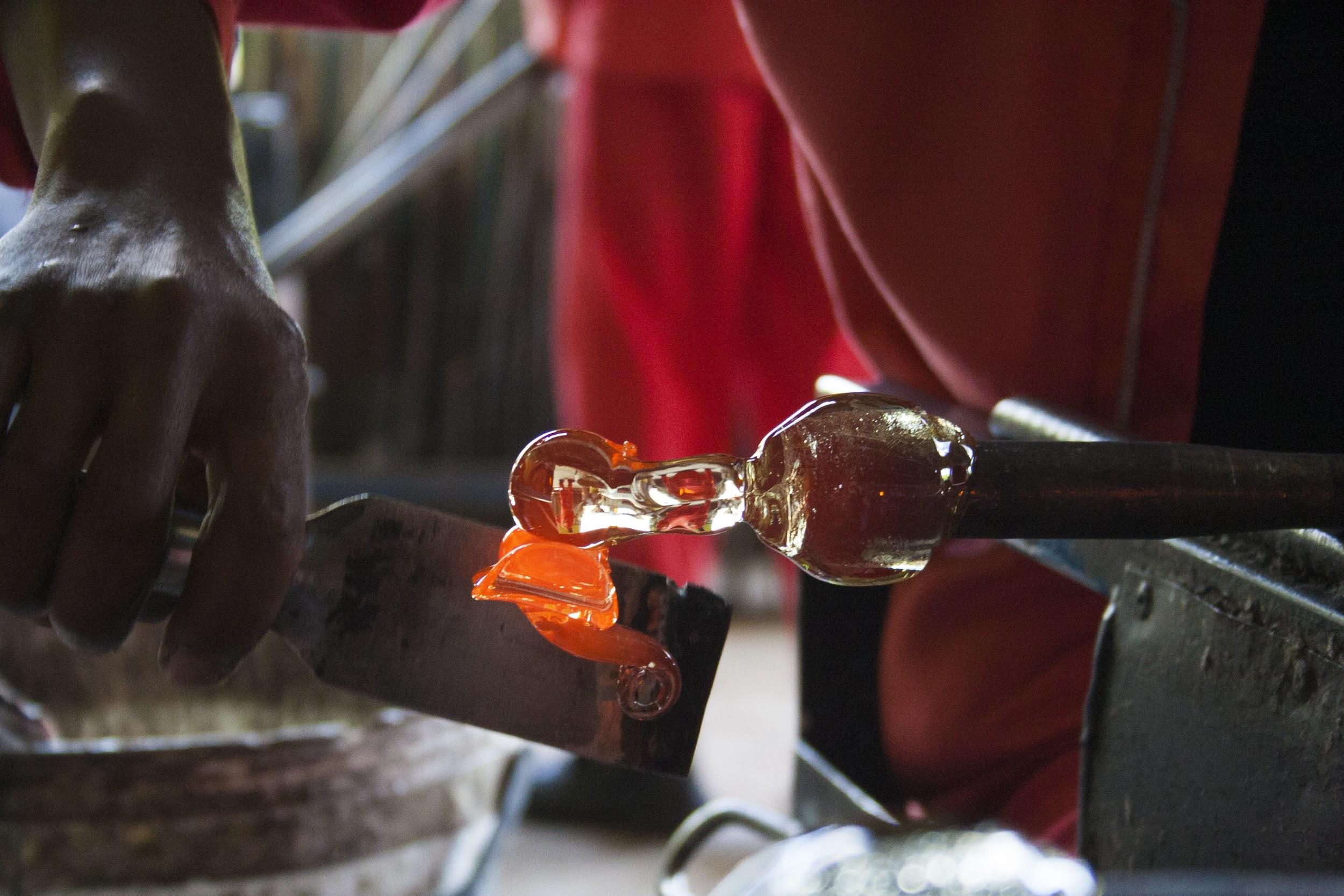 How to start a glass manufacturing business: final thoughts
Glass is a very exciting industry, and if you pursue this path, you won't be bored ever. You can find customers all over the world because there aren't any limitations in using glass.
People have been manufacturing it for thousands of years and selling it to anyone, from the rich to the poorest. If this sounds appealing to your sense of business, we can only say – go for it!