Whenever you use the internet (no matter what device), you leave behind breadcrumbs of information about yourself. For example, your digital footprint consists of data about what you are searching for, what sites you visited, your preferences and habits, and even personal details if you fill out some forms. The importance of digital footprint in the modern world is unquestionable, and everyone needs to be aware of it. 
We often forget how much information we reveal when we are online and that someone can take advantage of those data. It is essential for everyone to know what is digital footprint why is it so important, so you can protect yourself and your private data when you are online.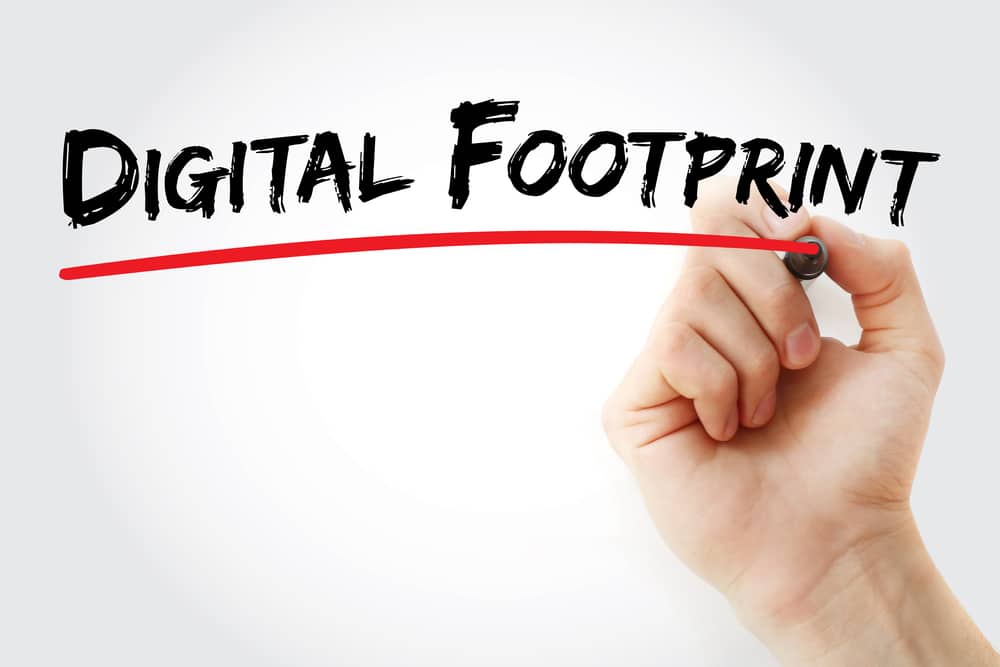 What is a digital footprint and why is a digital footprint important?
A digital footprint is the trail of data or information you leave behind when you use the internet. It is a record of your online activities, including your social media posts, search history, emails, comments, and any other interactions you have with online platforms. This information can be collected, stored, and analyzed by various entities, including individuals, companies, and governments.
The digital footprint is important for several reasons:
your personal and professional reputation,
security and privacy – your data can be stolen,
companies can use your data for targeted advertising,
a digital footprint can be used as evidence in legal cases.
It's important to be aware of the information you're sharing online and to take steps to protect your digital identity.
What are the different types of digital footprints?
There are several ways to differentiate digital footprints. One is the division into active and passive digital footprints.
Active is the information you intentionally post online, such as social media posts, blog articles, comments, signing up to a mailing list, creating an account, and other content you create and share.
A passive digital footprint is information collected about you by others without your knowledge or consent, such as cookies, tracking pixels, and other forms of online tracking. Your search history can be saved by search engines if you're logged in.
We can also distinguish personal and professional digital footprints. Personal includes all the data that can be directly linked to the user (such as name, address, email address, and other personal information), while professional includes information related to career (such as LinkedIn profile, work-related blog posts, and other content that highlights professional skills and experience).
The third group of information that highlights the digital footprint importance are negative and permanent digital footprint. Negative includes any information that could potentially harm your reputation, such as negative reviews, inappropriate social media posts, or other damaging content. That info can have a lot of negative consequences on your professional life. On the other hand, a permanent digital footprint is an information stored online indefinitely, such as archived web pages, cached versions of websites, and other types of online data that can be accessed years after they were originally created.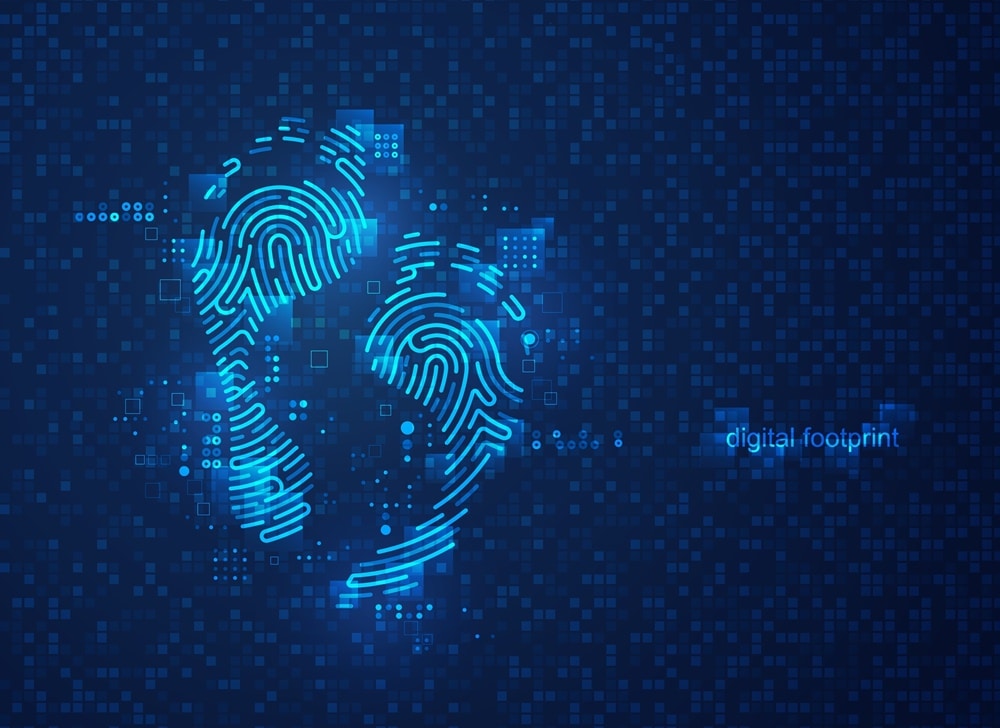 What does it mean to leave a digital footprint?
Leaving a digital footprint refers to the trail of data and information left behind when you use digital devices and services, such as computers, smartphones, social media platforms, and websites. This can include your browsing history, search queries, social media activity, online purchases, and more.
A simple Google search of your name will bring up any content linked to you, from your social network accounts to pictures you've uploaded or articles you've published or been mentioned in. All that content can be viewed by anybody, from your friends and family to your employers and business partners.
Every time you interact with the digital world, you leave behind a trace of data that can be stored and analyzed by others. This data can be used to track your online behavior, build a profile of your interests and preferences, and even identify you personally.
Here we come to the point of why is your digital footprint important. Information you shared online (intentionally or not) can be stolen by malevolent third parties and sold. You can even be the victim of identity theft. Also, if you are not careful enough, you can get your reputation ruined by posting something without rethinking or just jokingly. All data stored inside your digital footprint can be compromised and used against you if you don't use precautious measures.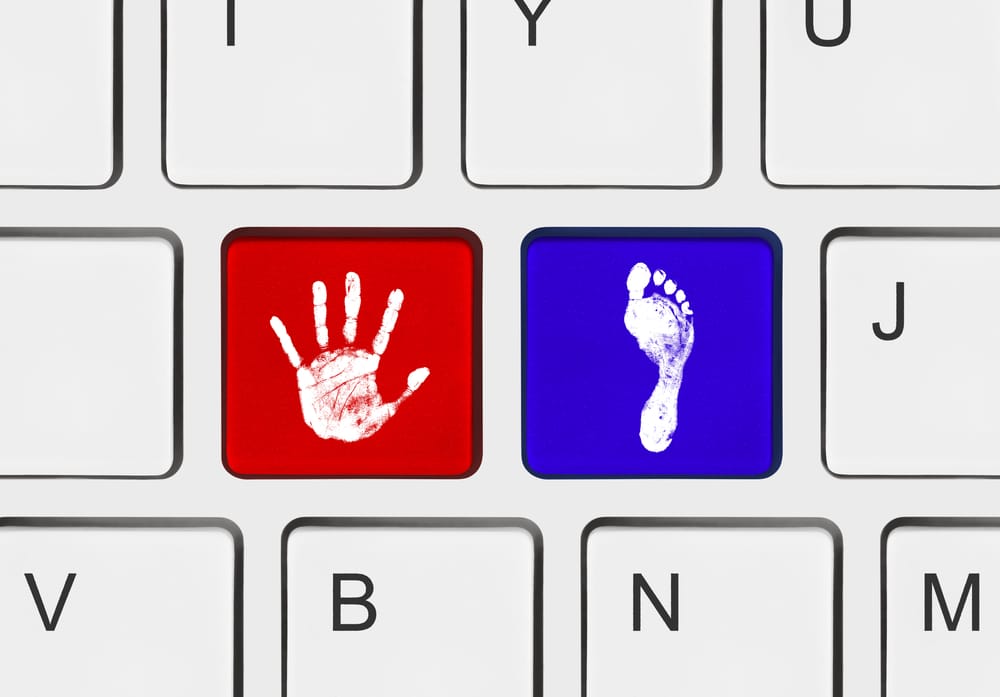 Why is it important to be aware of your digital footprint?
Being aware of your digital footprint can help you protect your privacy, manage your online reputation, ensure online security, and comply with legal requirements.
It's easy to sign up for various accounts and email lists, share personal details, and then forget about them. You are prompted to create an account when making a purchase or downloading content you find useful, but keep in mind that any website can get hacked.
To decrease the threat of misusing your personal data, check your accounts frequently and delete or disable ones you don't use. Or change passwords so you won't be affected by the data leak.
What are the digital footprint facts I need to know?
To get one thing straight, it is impossible to avoid leaving a digital footprint. And in the majority of cases, it is helpful because it improves your online experience by showing more relevant content that you will find more interesting.
Everything you do online will be tracked, in some way or another, and you can only choose what to visit, buy or write. You must be aware that posting or uploading things that can be harmful to your reputation is very hard to be removed. You need to think twice before doing anything online.
While it might not matter to you now, if you want to change careers, your future employers will do a background check on you. The same applies if you want to start your own business when all your clients will want to know with whom they are working because you are a new player on the market. Once again, be very careful what you post on social media and what commentaries you leave.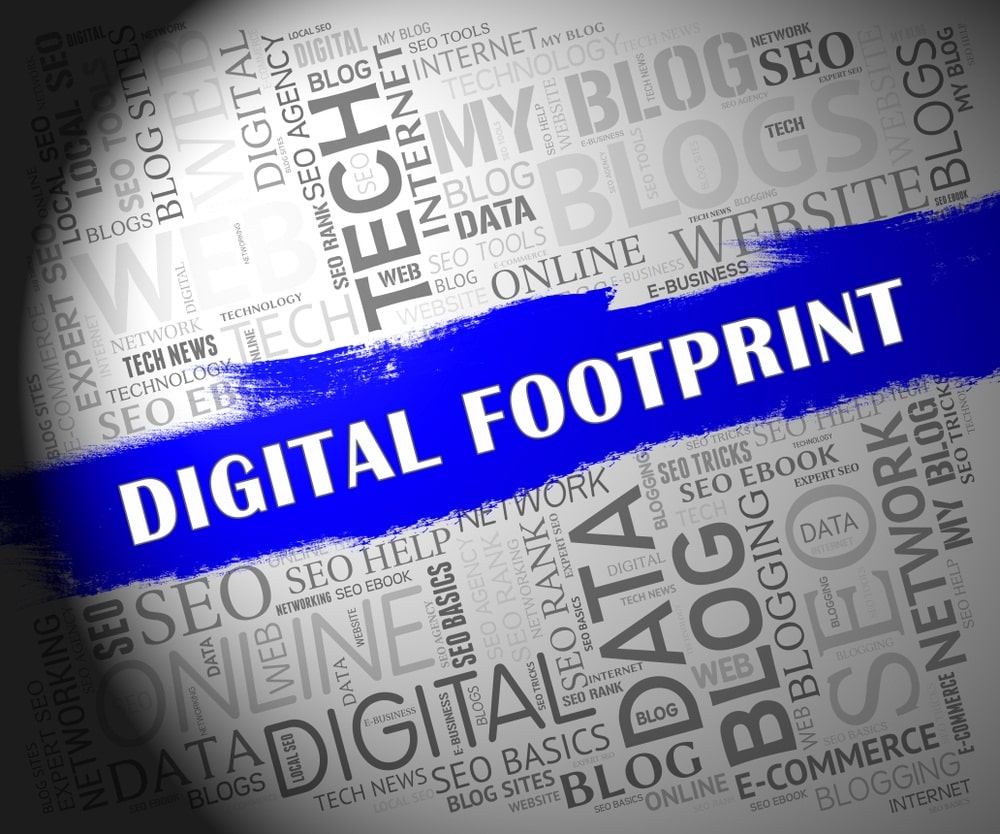 How do I check my digital footprint?
Your digital footprint refers to the information that is available about you online. This can include your social media profiles, online activity, and any information you have shared or others have shared about you. The first step you should take is to type your name into your preferred search engine and see what results you will get. Check if your name is mentioned in a positive or negative manner and where that info is placed. It's also helpful to set up a Google Alert for your name to monitor any new information that appears online.
After that, check your social media accounts, review the information you've shared on your social media profiles and posts, and make sure you're comfortable with it being public. Also, check the privacy settings on your social media accounts and adjust them as necessary to control what information is publicly available.
You will also want to check accounts you created on various e-commerce sites, forums, blogs, etc., and see what data you have stored there. If you haven't kept tracking where you registered over time, a good starting point is your inbox. There you can see marketing emails and newsletters that you can track back and delete all unnecessary accounts.
You can use specialized sites like Have I Been Pwned? to check if your data have been compromised. You just need to enter your email address, and you will see if your data has been part of any known data breaches.
By following these steps, you can gain a better understanding of why are digital footprints important, and take steps to control what information is available about you online.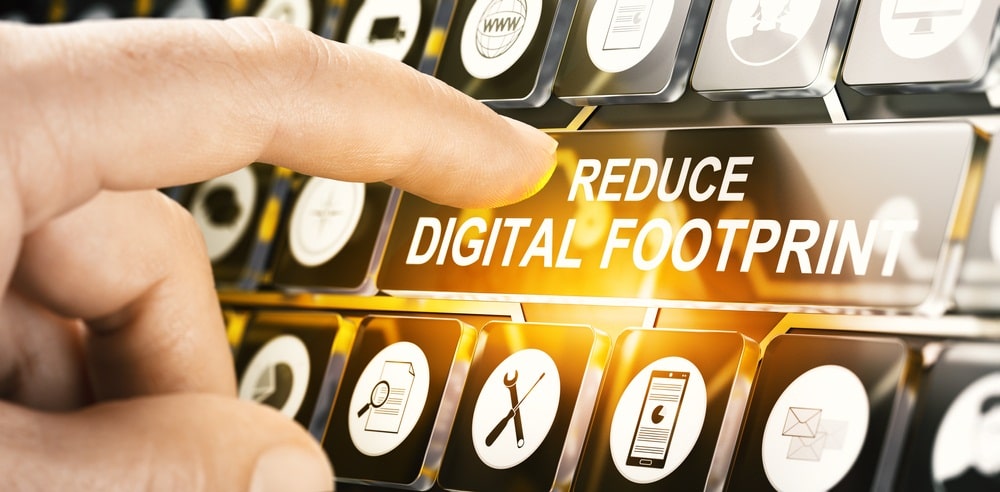 Tips on how to erase your digital footprint
It is impossible to delete your digital footprint completely, but you can take several steps to prevent your most precious data be online for too long. The importance of a digital footprint will make you want to do it right away.
As we said, the first thing you need to do is to deactivate or erase inactive accounts. Then ask data brokers to delete your data. After that, you can contact Google directly for listing removal requests or use specialized services that will target your private data and remove them.
More about these techniques can be read in our article.
Importance of digital footprint: final thoughts
Why digital footprint is important? Now you know. 
Your digital footprint refers to the information that is available about you online. They can be harmful to you if you are not careful what you post. Also, they can be stolen and used against you.
That is why it is important to be aware of your digital footprint and do everything in your power to keep your data as much private as you can.