Buyer personas are an incredibly valuable marketing tool that makes it easier for you to understand your customers and for them to learn how your startup can help them.
While they're based (at least in part) on fictional visions of your customers, your business gets real benefits from investing the time in creating them — if you do you'll build stronger relationships with your customers and make them more likely to buy your goods/services. 
Our guide not only explains why you need to create buyer personas, details how you can make your own, and gives some great examples of free templates you can use. 
All you need to do is read our advice then decide how you're going to make your buyer personas. 
What is a buyer persona?
Buyer personas are partly fictional representations of your perfect customer. 
They're created by using data and market research from your real (or target) customers. To make them as realistic as possible, you assign a name, background, interests, behaviours, job status, demographics, and a range of other details to your fictional customer. 
The purpose of this is to give you a better understanding of your customers' desires and pain points, so you can develop a buyer journey that makes people more likely to buy your goods/services. 
While buyer personas have significantly increased in popularity since the beginning of the 2000s, the concept was first introduced in 1983 by Alan Cooper. 
Cooper is a leading software developer and initially used data from informal interviews to create a general user. In the 1990s he evolved his methodology to create more specific personas that helped to understand how people interact with goods and services. 

Credit: Pixabay
Why your startup has to create buyer personas
Creating buyer personas is the ideal way to ensure that your business is customer-centric. 
The reason for this is they give you a deeper understanding of who your customers are and how your goods/services fit into their lives. 
Buyer personas do this by telling you the following things (and more): 
How much they can afford to pay for your goods/services
How much they expect to pay for your products 
How they interact with your business at different stages of their buyer journey 
What devices they prefer to use to make purchases
What time of the day they're most likely to to buy products 
What problems your business solves for them 
These are just a few of the insights you get from buyer personas. 
While they all give you different information about your customers, they serve the same purpose — they help your business to improve its customer acquisition, retention, and upselling.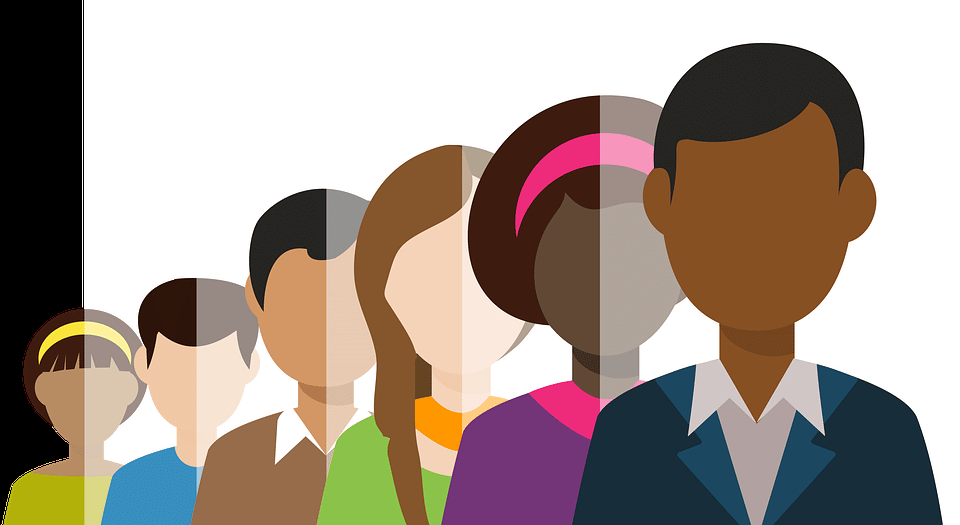 Credit: Pixabay
What goes into a buyer persona?
Buyer personas are used by a broad variety of businesses to represent a diverse array of customers. As you'd expect, this means there's a wide range of details that go into them. 
The key to ingredients of your buyer persona will depend on the needs of your business. However, there are some things that you should expect to feature in any persona — regardless of the speciality of your company.
These include: 
Age
Location
Language
Job-status 
Financial security 
Shopping preferences 
Parental status 
Relationship status 
Interests
Desires 
Common challenges
Stage of life
You may wish to include more information in your buyer personas, but featuring these key things will give you a solid foundation to work with. 
To help you decide what other components to include in your buyer personas, it's a good idea to dip into the data you have for your existing customers. 
You can do this by connecting your content management system with Google Analytics. This will tell you things such as where your customers are based, how they arrive on your website, and what issues are important to them.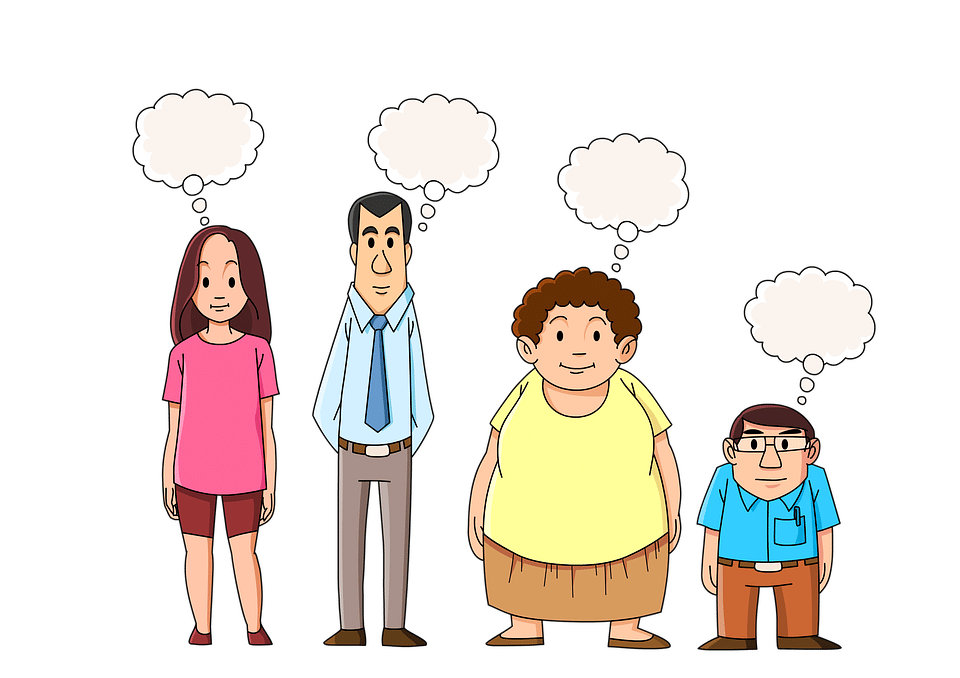 Credit: Pixabay
How to create my buyer personas by using digital tools
Buyer personas must include key details about your ideal customer(s), such as age, location, and job status. 
While some of the information you need may have to come from educated guesswork, you can get lots of useful information by using analytics tools. 
Google Analytics should be the first tool that you use. 
Best digital tool to help you create buyer personas: Google Analytics
Google Analytics is a brilliant tool for creating your buyer personas. 
It allows you to get some really valuable information about your existing customers and site visitors, which you can then use to inform your buyer personas: 
Demographics
Geolocation
Interests
Traffic 
In addition to these things, Google Analytics also shows you how people are using your website — the pages they visit, how long they stay, bounce rate, and more. 
The video below gives you a great tutorial on how to use Google Analytics to find your buyer personas. Watch it now to see what data you already have that can be used to create your perfect customer(s). 
But Google Analytics isn't the only tool that gives you the data you need to find you find your buyer personas. There are a number of other ways beyond website analysis that let you collect the data you require:
Email 
Interviews 
Social media  
Below are the best examples of these digital tools.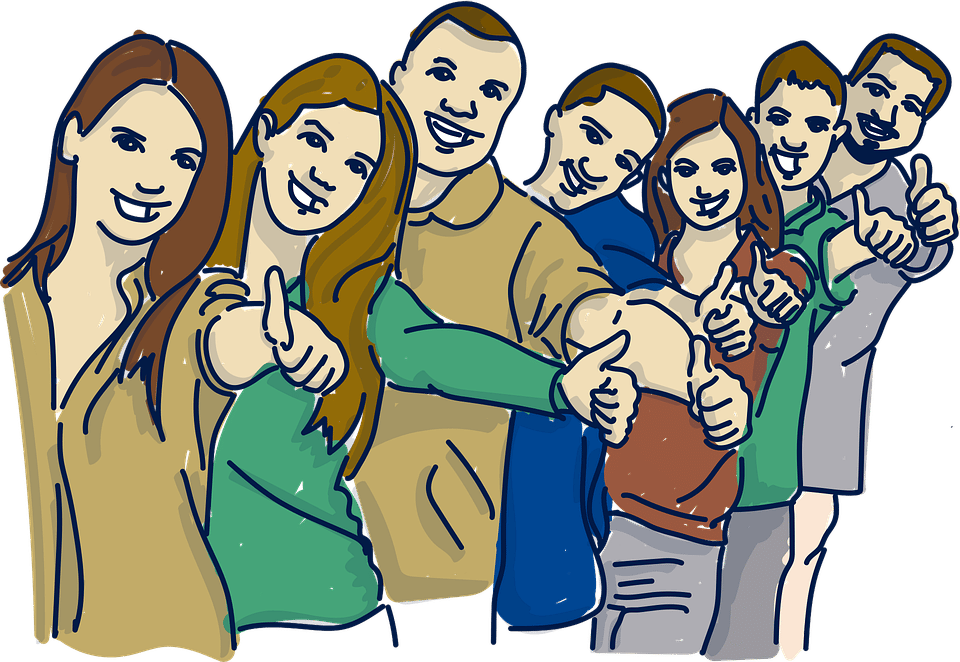 Credit: Pixabay
3 best email tools to help you find buyer personas
Email tools are a great way to collect the data you need to find your buyer personas. 
This is because they allow you to source a range of information from your existing customers that can be used to build profiles of your ideal ones. 
Email marketing software is the best way to get the data you need and these are the three best tools that let you do this: 
Moosend
Moosend is an ideal tool for showing you what devices and browsers your customers use. This is perfect for creating your audience personas because it gives you insight into how your customers want to connect with your brand.
MailChimp 
You can get plenty of great data for building your audience personas by using MailChimp. Some of the information it provides includes:
Their chosen email provider 
Where they're based 
What emails they are more likely to open
GetResponse
The best audience personas are informed by your customers activity patterns – the times they open their correspondence and how they connect with it. These are things that are provided by GetResponse 
3 best interview tools to help you find buyer personas
Interview tools are ideal for asking the right questions you need to find buyer personas. 
The reason for this is that you can ask direct questions to people, taking account of the context of their relationship with your business.
Videotelephony and online chat services are the perfect way to get the information you seek and these are the top ones:
Zoom
Google Hangouts 
Skype 
You get this from your customers by creating focus groups and then conducting them with these tools. 
There are plenty of ways that you can locate the people you need for your focus groups. For example, this article lists some great examples of how to find millennials for your focus groups. While it's designed for a specific customer segment, it has some tactics that are ideal for a range of personas.  
To help you get the information you need to provide the best data for building your audience personas, and it's also a good idea to learn how to set up a focus group. Once you understand the process you simply need to carry out your video calls and then record the information.
3 best social media tools to help you find buyer personas
Social media tools are great for giving you an insight into how your customers really think. 
This is because they allow you to collect their thoughts, comments, and interactions with both your company and the factors that lead people to seek a solution from your business. 
Social media analytics tools are ideal for collecting your customers' online thoughts and these are the three ones you should use:
Twitter Analytics
The obvious benefit of Twitter Analytics is that it tells you how your customers engage with your tweets. This gives you insight into the topics they do and don't care and about. This helps you to create audience personas based on the things that matter to your customers.
Facebook Audience Insights
Like Twitter Analytics, Facebook Audience Insights is great for showing how your audience connects with your social posts. 
It also provides a range of additional data that you can use to create your buyer personas. One of the best examples of this is Custom Audiences. You can use this to test out your buyer persona categorisations, before creating your own bespoke personas. 
NetBase
NetBase is a social media analytics tool that's designed to give you "fast, accurate, and deep consumer insights." It offers many of the same benefits you get from Twitter Analytics and Facebook Audience Insights, with the added advantage of integrating with both those social media platforms.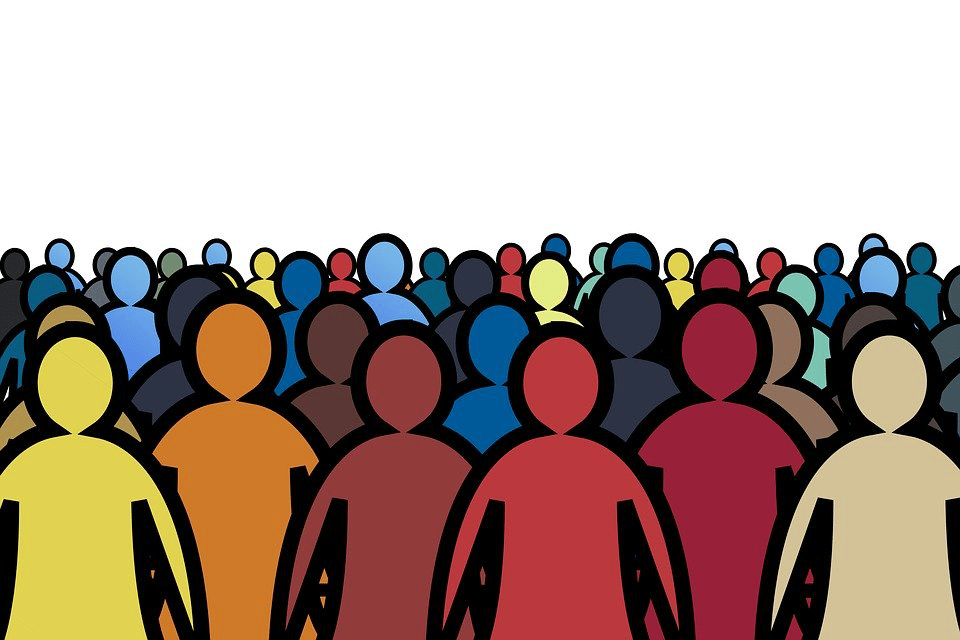 Credit: Max Pixel
How to build a profile for buyer personas
Building buyer personas helps your startup to understand your customers. 
They teach you what desires and fears they have, what their circumstances are, and how your business can make a real difference to their lives. 
There's no one size fits all format for this, so how you build your buyer personas will depend on your startup. However, there are three essential steps you need to take to prepare for creating valuable personas: 
Establish your startup's KPIs 
Set your demographic parameters
Collect your persona data 
With these things in place, you can begin to build out your buyer personas. 
While your personas will be unique to your business, there are some basic details that you must include:
Background 
Demographics 
Differentiators  
Desires 
Obstacles 
How your business helps
Oppositions
Marketing angle
Elevator pitch
Each of these details comes with a range of considerations. These are covered in the following section of our guide.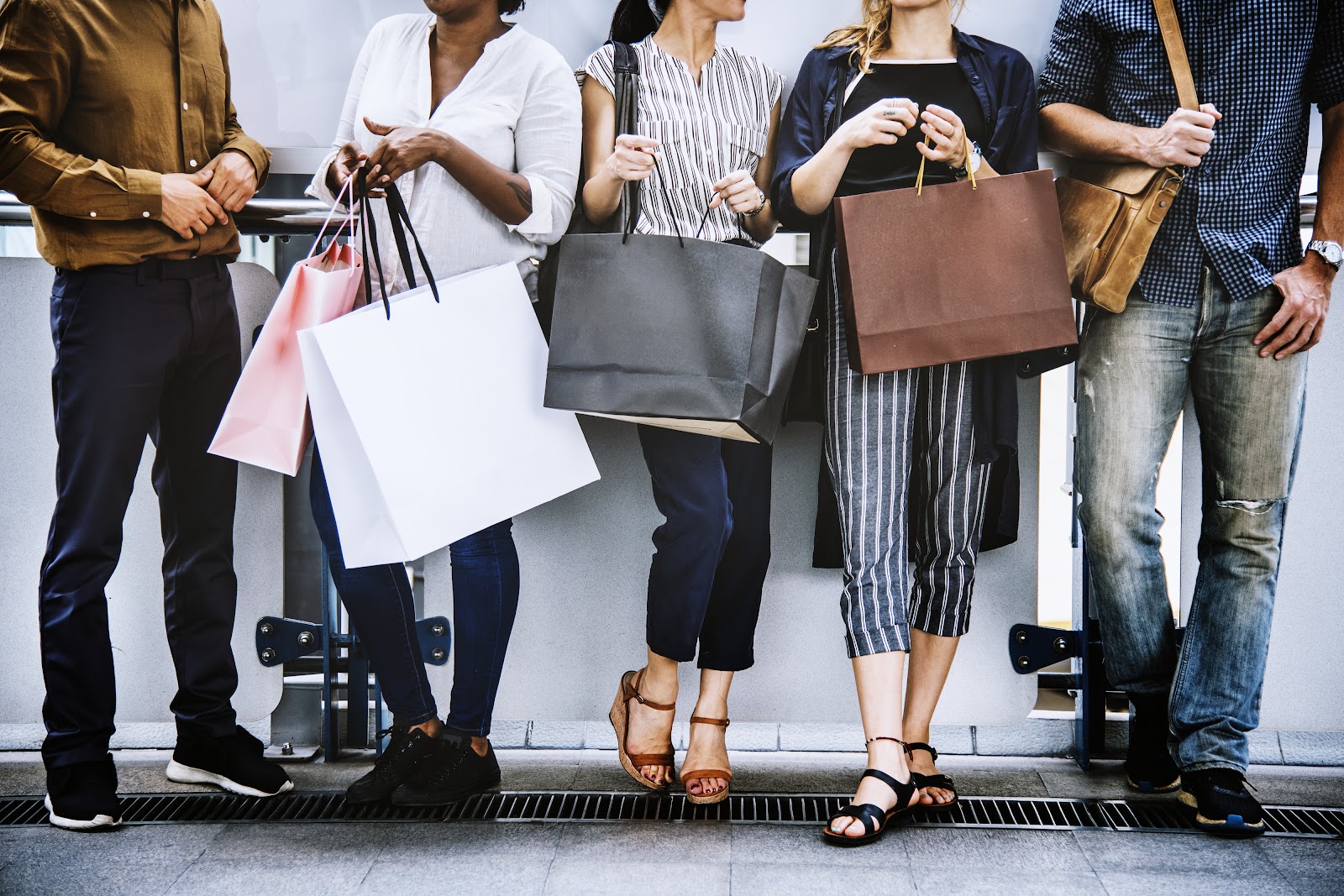 Credit: PXHere
Basic details needed to build a profile for buyer personas
While there are many great examples of how to build a buyer persona, it's important to remember that you'll need to create one that works for your startup. 
However, while this means that you may need to add in information that's not covered in the guides you refer to, there are some details that you need to include.  
Background 
Job situation 
Education
Marital status 
Children 
Living arrangements
Demographics 
Gender
Where they're based
Salary/earnings/income
Race
Sexuality  
Differentiators  
How your personas like to be contacted/for you to communicate with them

Preferred social media channels  
Phone 
Letter 
Email 
Desires 
What drives your personas?
Goals 

Professional 
Personal 
For themselves 
For the people who are important to them 
In society 
Obstacles 
Anything that's keeping your personas from achieving the things they desire 
How your startup helps
How do your goods/services help your personas overcome the obstacles they face and achieve the things they desire?
Oppositions
Reasons that your personas wouldn't or won't buy your goods/services 
Marketing angle(s)
The message(s) you use to explain to your personas' lives will be improved by your products/services
The channels you use to make your personas aware of the solutions your startup offers them
Elevator pitch 
One line that sums up your startup's value to your buyer personas, how it leaves them in a better position than it found them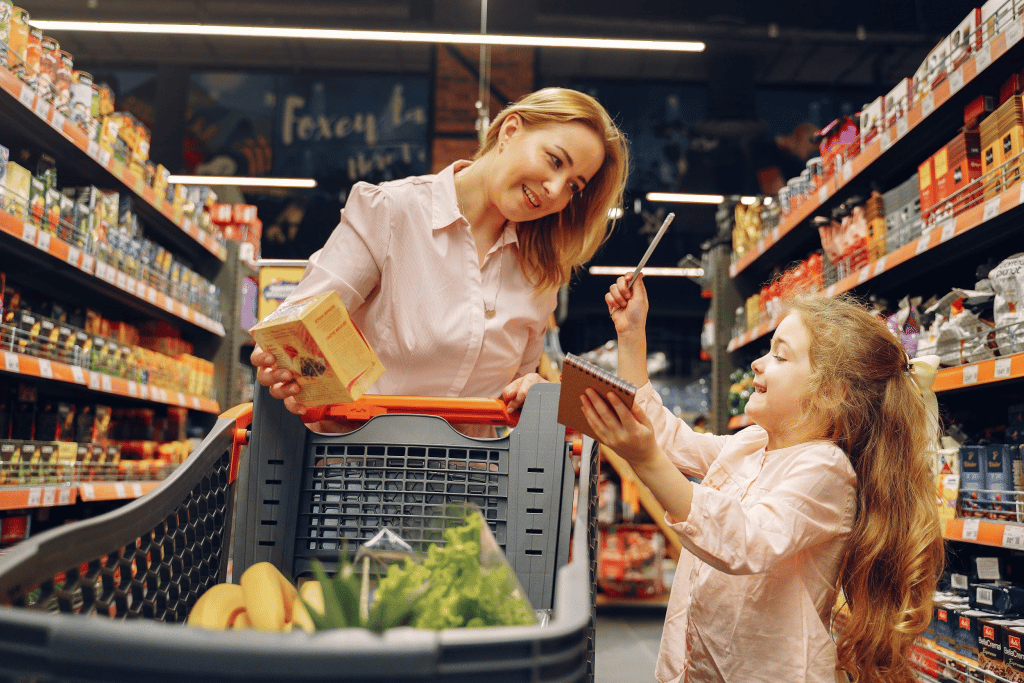 Credit: Pexels
Examples of character profile templates for buyer personas
It's a great idea to create your own buyer personas and we've given you the foundations to be able to do so. 
But there are also lots of great character profile templates for buyer personas that you can also to help you build your own. 
These are some of the best ones: 
Download these examples and use them as the basis for creating your buyer personas, or take the bits that are relevant to your startup and then create your own template(s). 
Buyer personas may be fictional representations of your ideal customers but the reality is that they're incredibly useful tools to help sell the value of your startup to real people. 
So, go away, use the tips that we've given you, and create your buyer personas.