Embarking on a business venture is an exhilarating journey, filled with numerous decisions that ultimately determine the success of the endeavor. For micro-startups, this journey is often navigated with a keen eye on expenses, making it imperative to leverage cost-effective yet high-quality resources.
One such critical resource is a web hosting service – the bedrock of your online presence. The cost of web hosting varies widely, making it a challenging task to find an affordable and reliable host. In this guide, we will explore some of the most efficient and cheapest hosting options for your micro-startup.
1. Bluehost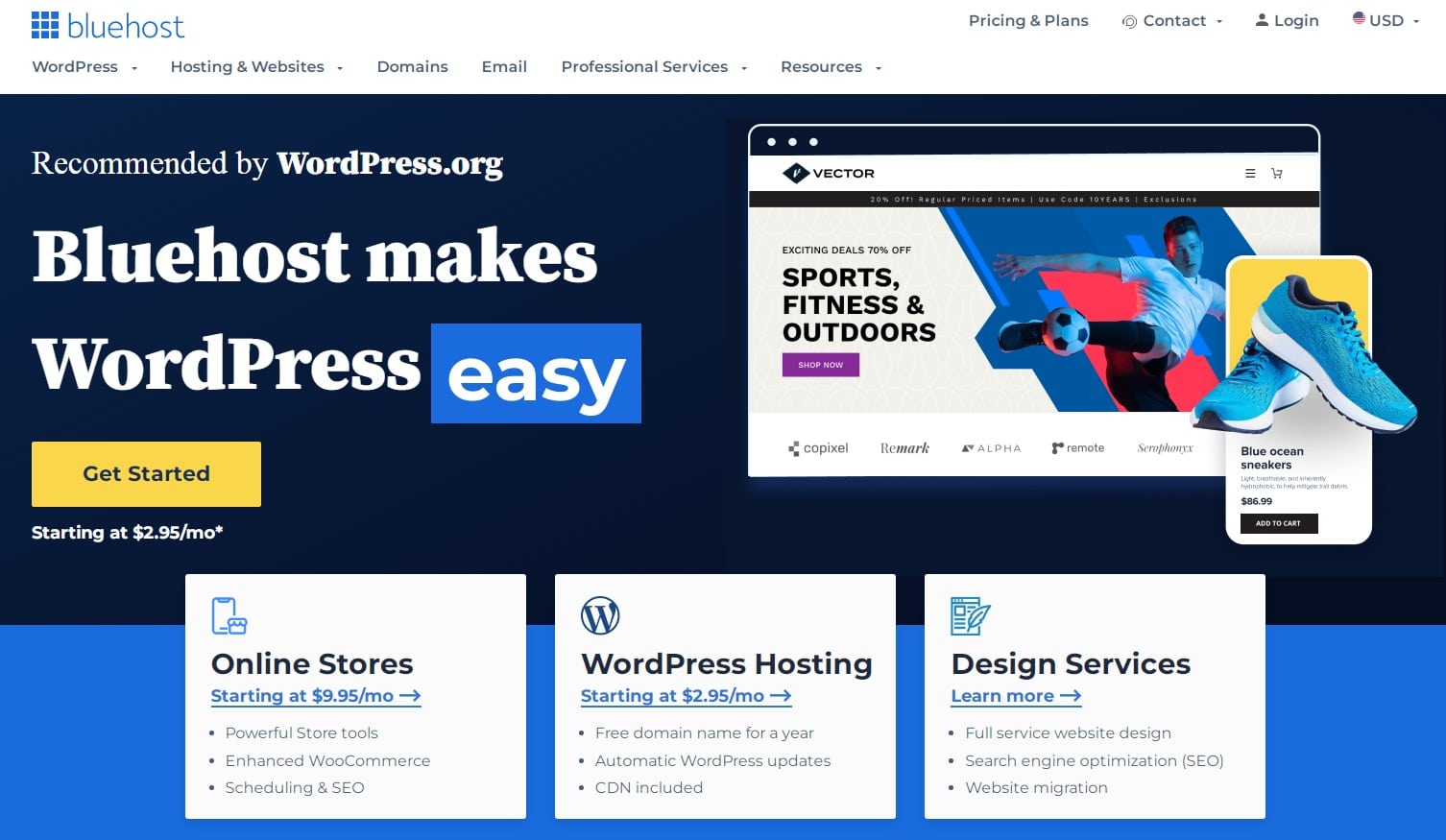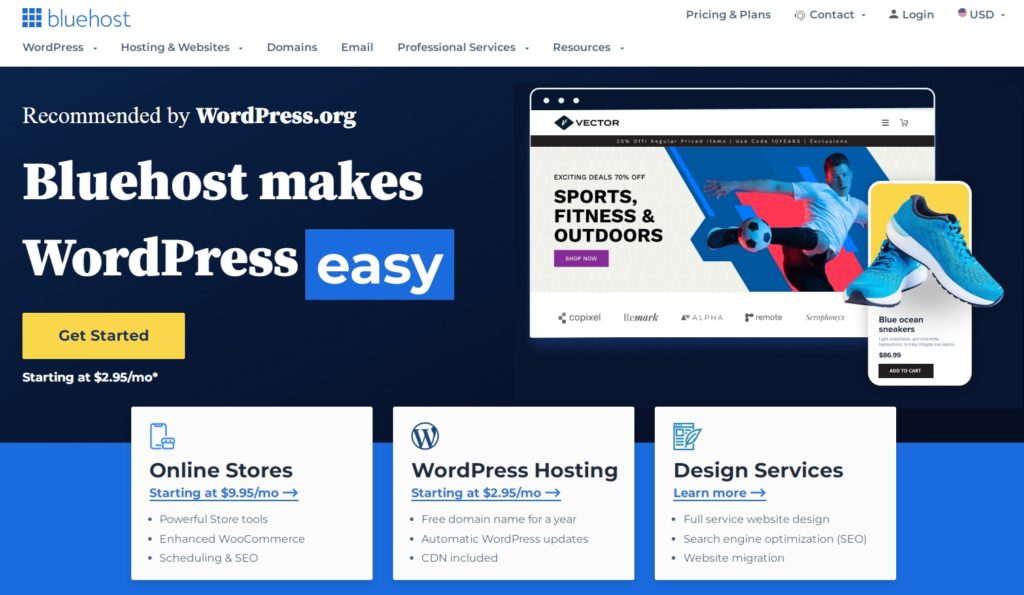 Bluehost has carved out a reputation for being one of the most widely used web hosting providers in the world, renowned for its seamless blend of affordability and quality service. The provider boasts a user-friendly interface that simplifies the process of managing websites, making it a good fit for micro-startups without extensive technical knowledge. Bluehost also prides itself on its 24/7 customer support, ensuring that help is at hand whenever you encounter issues.
Starting at $2.95 per month, the basic plan offers a generous 50 GB of website space, unlimited bandwidth, and free SSL certificate, enhancing the security of your website. Moreover, you get a free domain for the first year and five dedicated email accounts, reinforcing your professional image. Above all, Bluehost offers a 99.99% uptime guarantee, ensuring your website remains accessible at all times.
2. Hostinger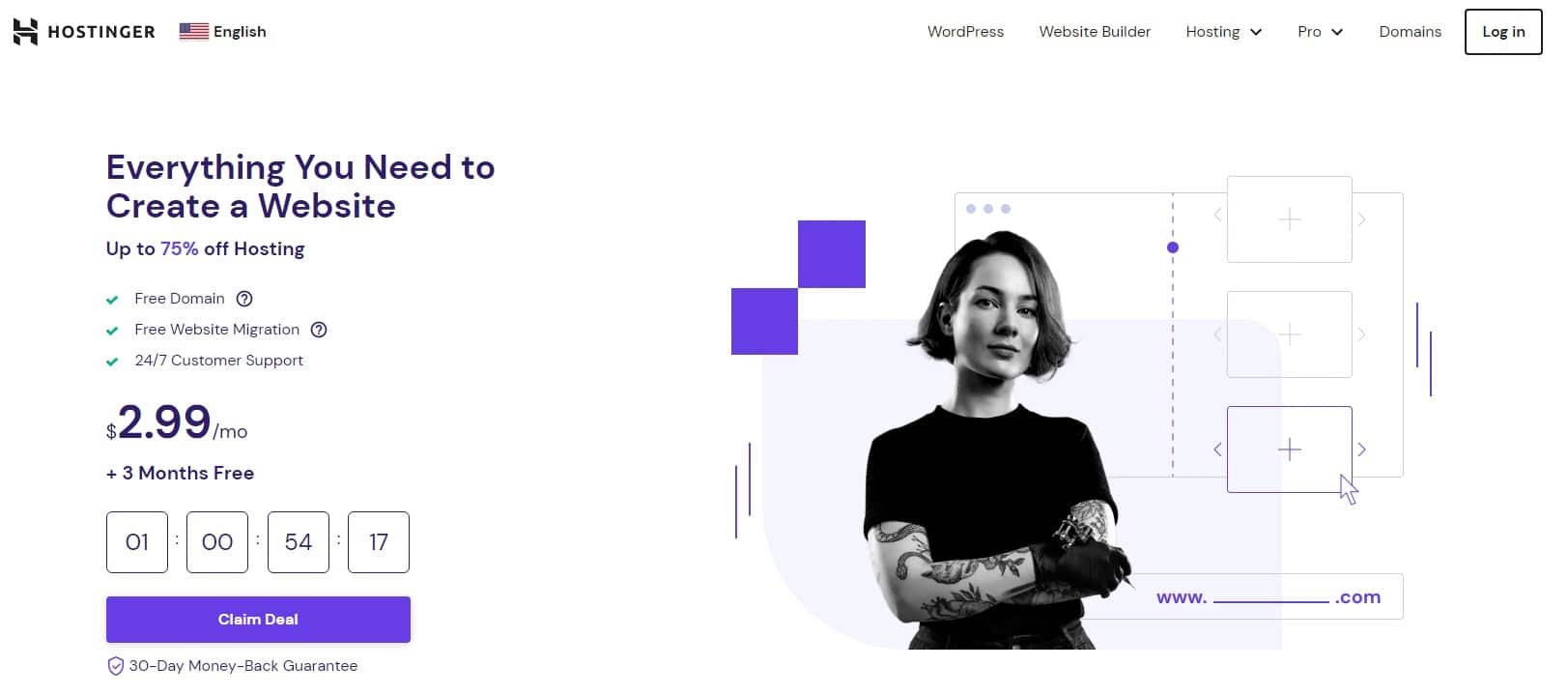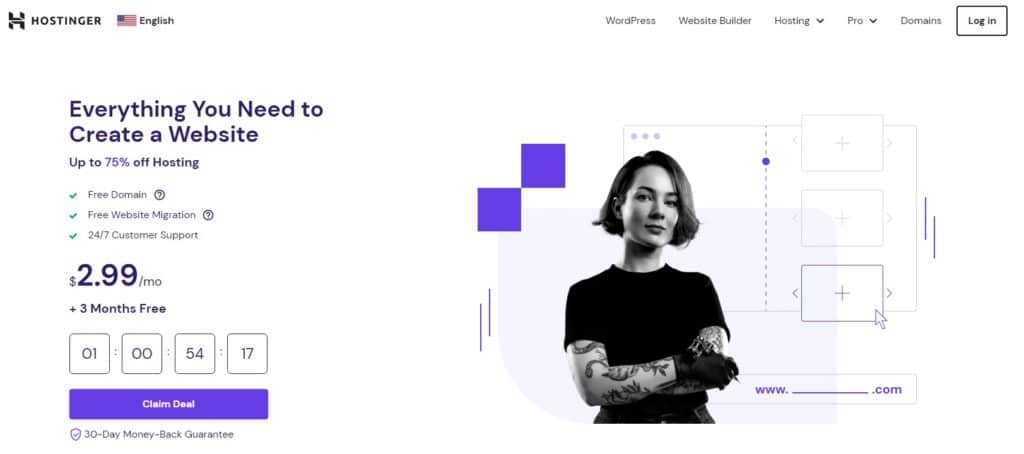 With a price tag as low as $1.39 per month, Hostinger offers a compelling proposition for micro-startups looking to keep costs low. Despite its low pricing, Hostinger doesn't skimp on its feature set. It offers a robust control panel, comprehensive customer support, and a free SSL certificate, contributing to a secure browsing experience for your visitors.
The single shared hosting package provides 30 GB of storage, 100 GB of bandwidth, one email account, and a free domain for the first year. This blend of affordability and comprehensive features, coupled with an impressive uptime of 99.9%, makes Hostinger a contender worth considering.
3. DreamHost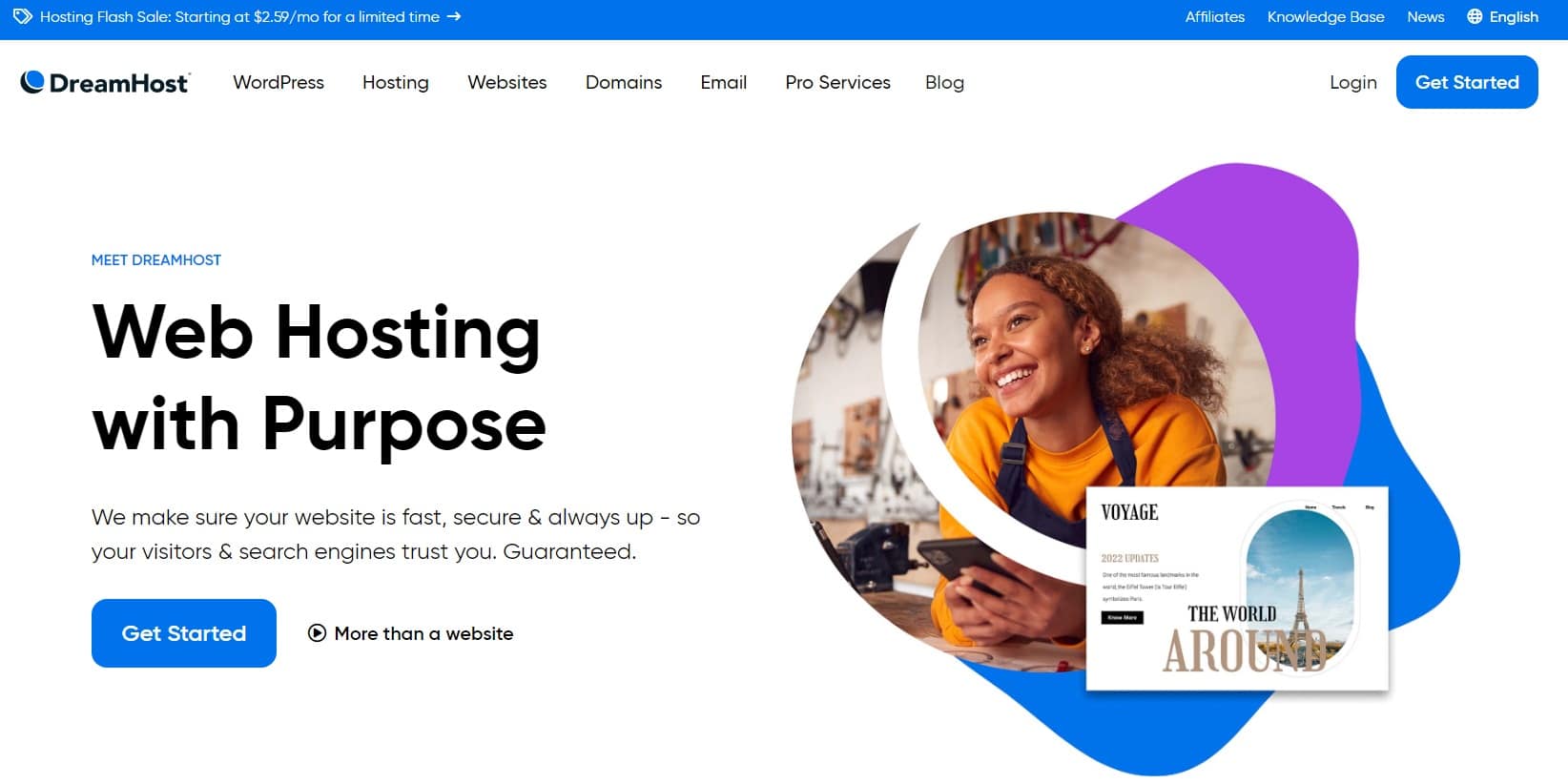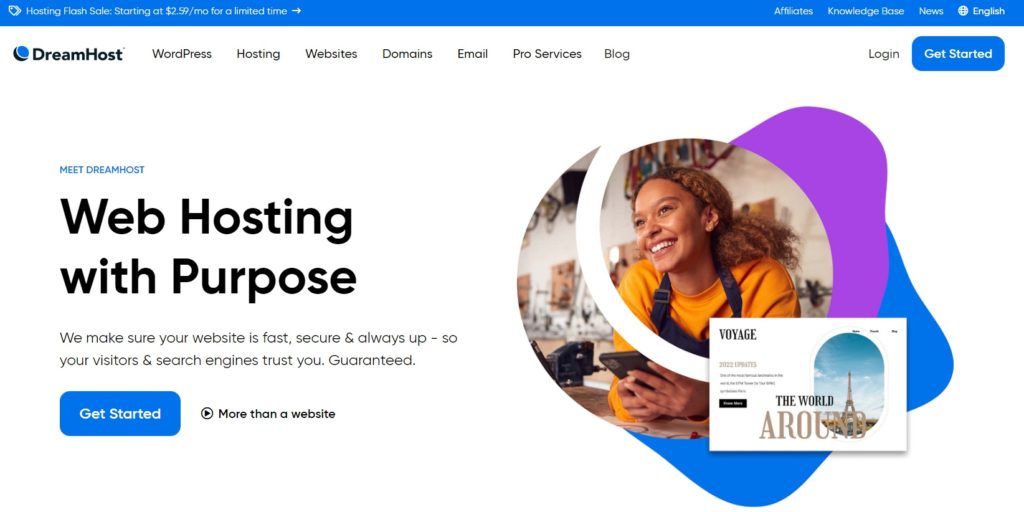 DreamHost is a versatile web hosting provider, offering a gamut of features at a reasonable price point. At $2.59 per month, the shared starter plan grants you access to unlimited traffic, fast SSD storage, a free domain for one year, and a free SSL certificate, all of which contribute to a robust online presence.
What sets DreamHost apart from its counterparts is its impressive 97-day money-back guarantee. This lengthy period provides ample time for you to assess its suitability for your needs. DreamHost also prides itself on strong security features and extensive domain management tools, adding more value to its already feature-rich offering.
4. A2 Hosting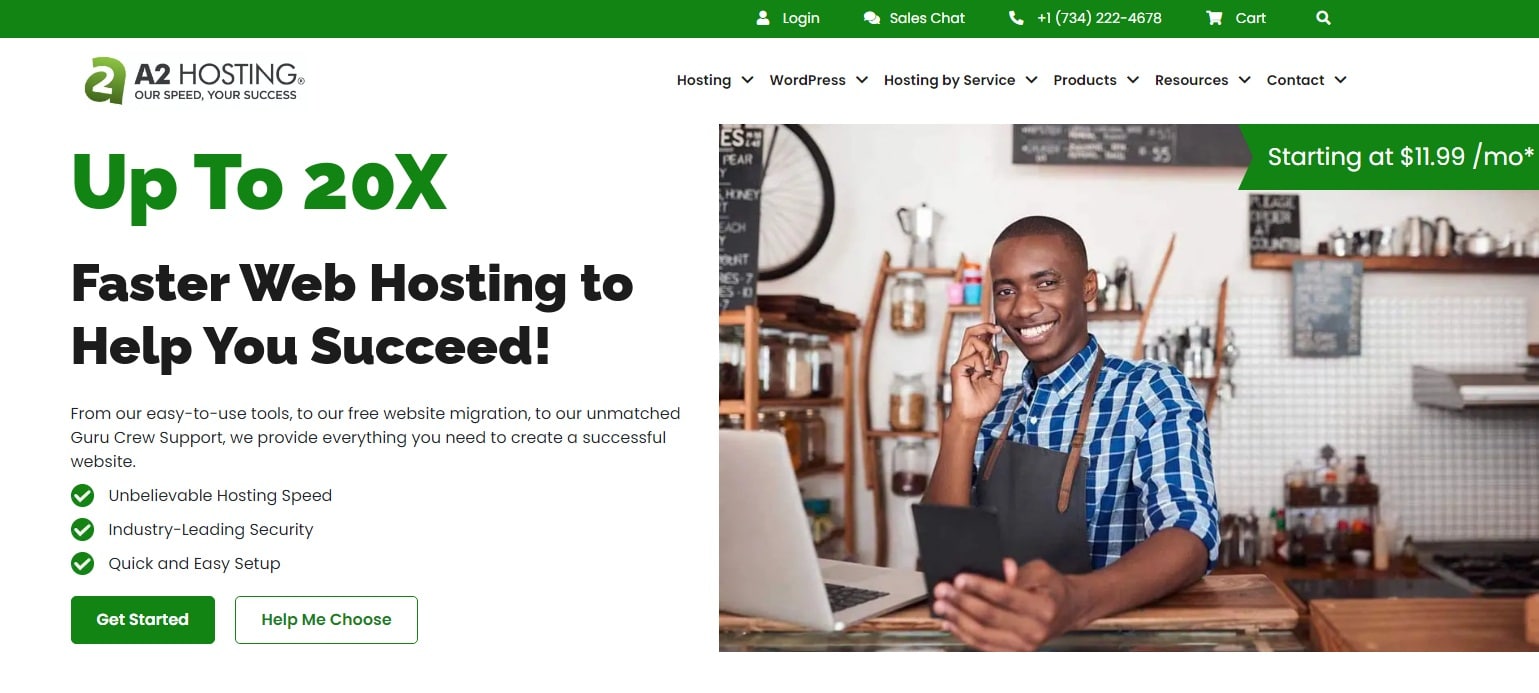 Striking a balance between affordability and performance is a challenging feat, but one that A2 Hosting manages quite well. At $2.99 per month, the startup plan provides 100 GB SSD storage, unlimited bandwidth, a free SSL certificate, and free site migration – a boon for those looking to shift from their existing hosting provider.
The real strengths of A2 Hosting lie in its blazing fast speed and reliability. With a 99.9% uptime commitment, it ensures your website remains accessible to visitors at all times. It also offers a diverse range of hosting options, including shared, VPS, and dedicated hosting, providing ample room for growth as your startup expands.
5. iPage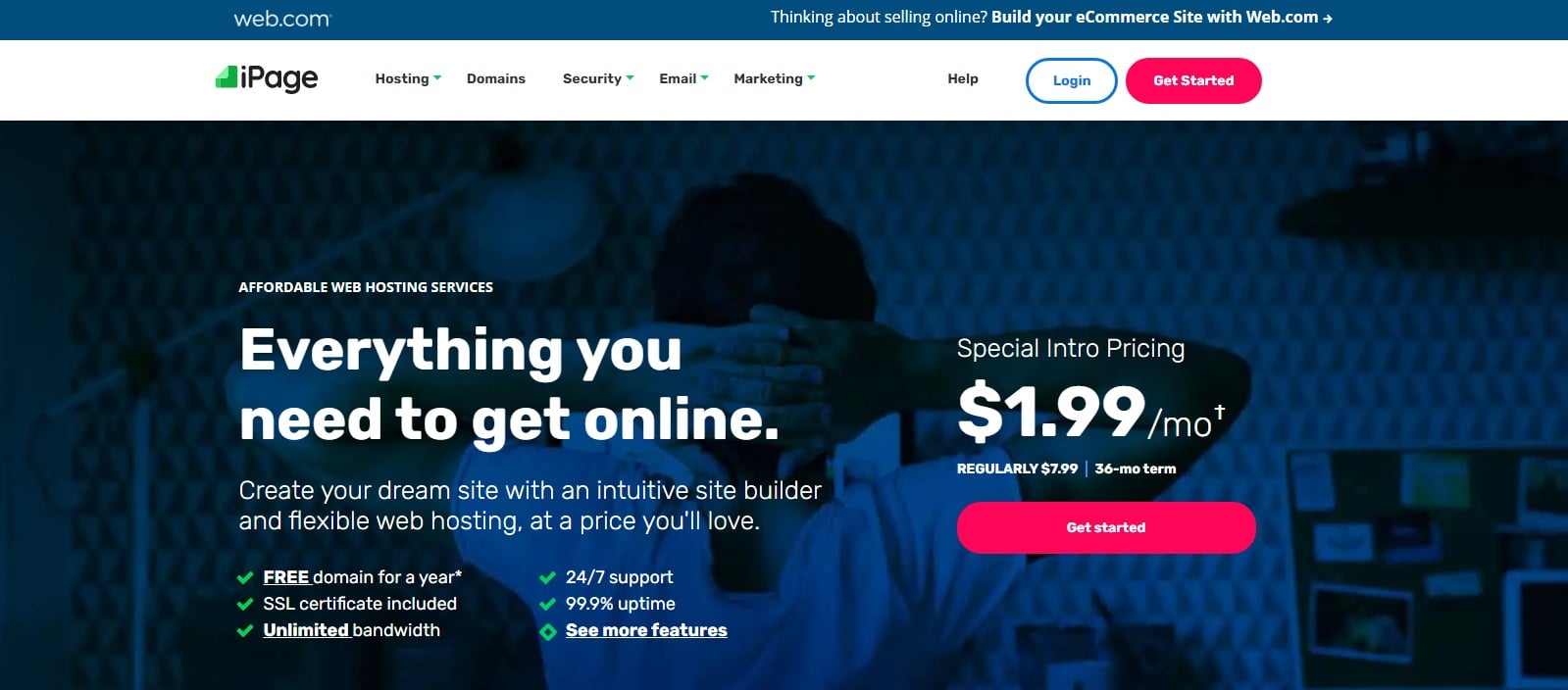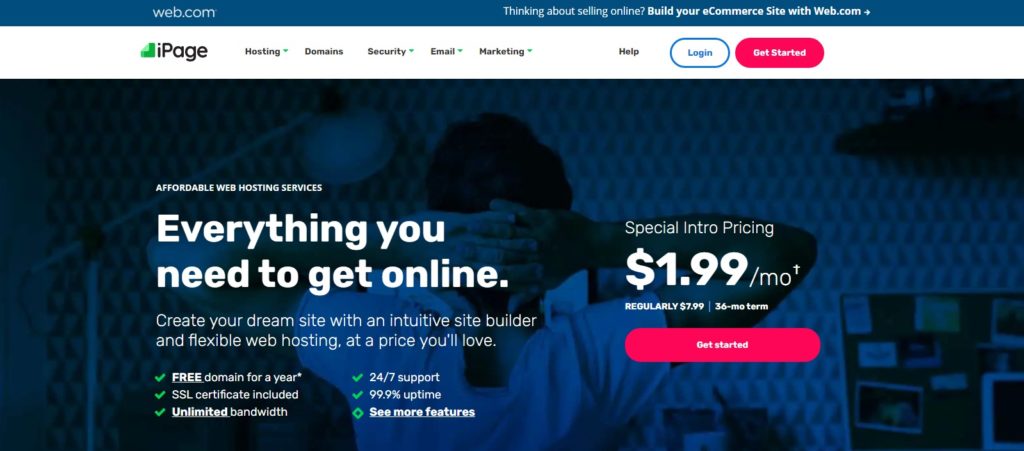 iPage is an excellent option for startups operating on a tight budget but unwilling to compromise on quality. At $1.99 per month, its shared hosting plan provides a free domain name for the first year, unlimited disk space, scalable bandwidth, and a free SSL certificate.
iPage stands out with its user-friendly website builder, making it an ideal choice for startups without a dedicated IT team. With 24/7 customer support, you can rest assured that help is just a call or click away, no matter the hour.
What to Look for in a Cheap Host
When selecting a cheap web hosting service, it's crucial not to compromise on some key aspects that can impact your website's performance, security, and scalability. Here's what to consider when selecting a cost-effective host:
Uptime Guarantee
Uptime is a measure of the time your website is up and accessible to users. Ideally, a reliable host should guarantee an uptime of 99.9% or more. Frequent website downtime can lead to loss of potential customers, a drop in search rankings, and overall customer dissatisfaction.
Security Features
Even if you're going for a cheap host, it should still provide robust security features. The minimum security elements should include Secure Sockets Layer (SSL) certificates for secure data transmission, regular automated backups to prevent data loss, and strong firewalls for defense against cyber threats. Some hosts also offer additional security features like protection from DDoS attacks and malware scans.
Customer Support
Good customer support can be a lifesaver when you encounter any issues with your website. Choose a host that offers 24/7 customer support via multiple channels such as live chat, email, phone, or even social media. Quick and effective customer support can make your web hosting experience much smoother, particularly if you're not technically inclined.
Bandwidth and Storage
Ensure that the host provides enough bandwidth and storage to cater to your website's needs. Bandwidth determines the data transfer rate and the amount of data that can be transferred between your website, users, and the internet. Limited bandwidth can result in slow website loading times, particularly if your site receives a lot of traffic. Similarly, limited storage can hinder the amount of content, images, or videos you can host on your site.
Scalability
As your business grows, so will your website's traffic and the need for resources. A good host should offer scalable plans that can accommodate this growth. Whether it's upgrading to a plan with higher bandwidth and storage or transitioning from shared to dedicated hosting, ensure your host can support your business's growth trajectory.
User-friendly Interface
Managing your website should not require advanced technical skills. Look for a host that offers a user-friendly control panel to manage your website, email, backups, and other features. cPanel and Plesk are popular choices, but some hosts offer their own custom panels as well.
Free Extras
While not a necessity, free extras are always a nice bonus. This can include anything from a free domain name for a year, free SSL certificates, to advertising credits on platforms like Google Ads or Bing Ads.
Conclusion
Finding an affordable web hosting service that aligns with your business needs is crucial for establishing and maintaining your online presence. Options such as Bluehost, Hostinger, DreamHost, A2 Hosting, and iPage offer robust features at an affordable price, making them excellent choices for micro-startups.
While cost is a significant factor, other factors such as uptime, security features, customer support, bandwidth, storage, and scalability must also be considered. By selecting the right web hosting service, your micro-startup can lay a solid foundation for digital growth and success.