Starting up your own business involves a lot of effort. It requires time, money, skills, and a bit of luck. It also requires passion and love as you are going to face many challenges, and only a clear mind and pure heart will guide you through it.
We mentioned skills and something you already learned, but that is not even a piece of knowledge you need. For the rest, you will need books on startups. Every one of them you can lay your hands on.
According to Forbes.com, 90 percent of startup businesses fail. It is very demotivating data, but don't be discouraged. Strive to be in those 10 percent of successful ones. By constantly learning and upgrading your knowledge base, you will be one step closer to success. You will find a lot of important pieces of advice in these books on startups we reviewed for you. Within those pages, you will learn how to start a business, what marketing strategies to apply, how to fight off competitors, and many other business essentials. So let's start with the list of some of the most-rated books on starting a business.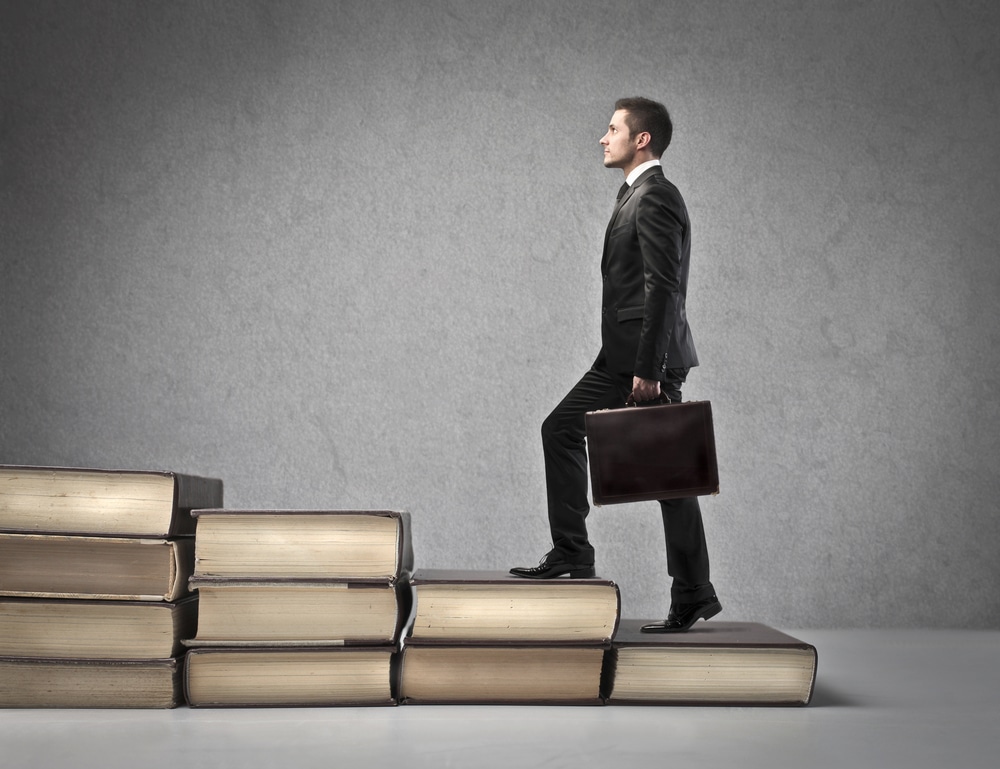 Best books for new business owners
1. Online Business Startup: The Entrepreneur's Guide to Launching a Fast, Lean, and Profitable Online Venture by Robin Waite
Robin Waite is the founder of a coaching program for new business owners and entrepreneurs. From his complete guide, you will learn how to start an online business, how to choose the best digital agency that will maximize your ROI, which tools to use to have an excellent business website, and how to create and execute social media strategy that suits your needs. When we are talking about books on startups, this is one of the first you need to read.
2. Start With Why by Simon Sinek
When we are talking about books on startups, "Start with why" is one you shouldn't miss. In this book, the author analyzes key differences and similarities between the most successful and other, not-so-successful companies.
Sinek explained that all inspirations entrepreneurs started with "why" and showed their customers what is behind that. He called his idea "The Golden Circle" and created a complete framework around it, that can be implemented into your startup.
3. Will It Fly? by Thomas K. McKnight
This book needs to be on your list because it consists of stories of over 200 successful business launches. The author segmented startups into 44 key elements and explained how you can improve them within your organization. Remember, these strategies apply before you start your new business. Many readers commented that this book for startups offers a framework for directing users' ideas.
4. The Lean Startup, by Eric Ries
In this best-selling book for entrepreneurs, you will discover a new approach to business designed to prevent the failures of startups. This approach tends to change the way companies are built. To prevent the failure of your business, you are advised to research the market and learn what your customers really want. That knowledge enables the company to shift its focus to new products that will have buyers upon launch.
5. Think Big, Act Small, by Jason Jennings
A paraphrase of "Think globally, act locally" hides one of the best books on startups. This book is the result of extensive research conducted across 100 thousand US companies to determine factors that help grow a company's profits. In the end, researchers singled out 9 companies that have increased their profits by at least 10 percent in the time span of 10 consecutive years. What are their secrets? Find out in Jennings' book.
6. The Industries of the Future, by Alec Ross
Alec Ross profiled himself as one of the leading experts in the world of innovations. His experience developed by working in over 40 countries all over the world, helped him to see how modern technologies impact new businesses. In this book, Ross explains changes that will occur in the next ten years and how global trends will affect our lives.
7. The Fearless Organization by Amy Edmondson
You created a startup, assembled a great team full of ambition, and started your business, but now something is missing. Your employees are silent and won't speak their minds. You stopped brainstorming, and new ideas are depleted.
You must react quickly and once again establish the flow of new ideas. Creative people in your organization must feel psychological safety in your team or organization to speak openly. Only when you adopt a culture in which others are not ridiculed and intimated you will start getting new ideas.
8. Entrepreneur Revolution: How to Develop Your Entrepreneurial Mindset and Start a Business That Works by Daniel Priestley
This is a book written by a successful entrepreneur and dedicated to his colleagues. Priestly firmly believes this is the age of the entrepreneur, and all business people have to embrace a new mindset – one that breaks away from the limiting theories of the industrial age and seizes the advantages of innovation.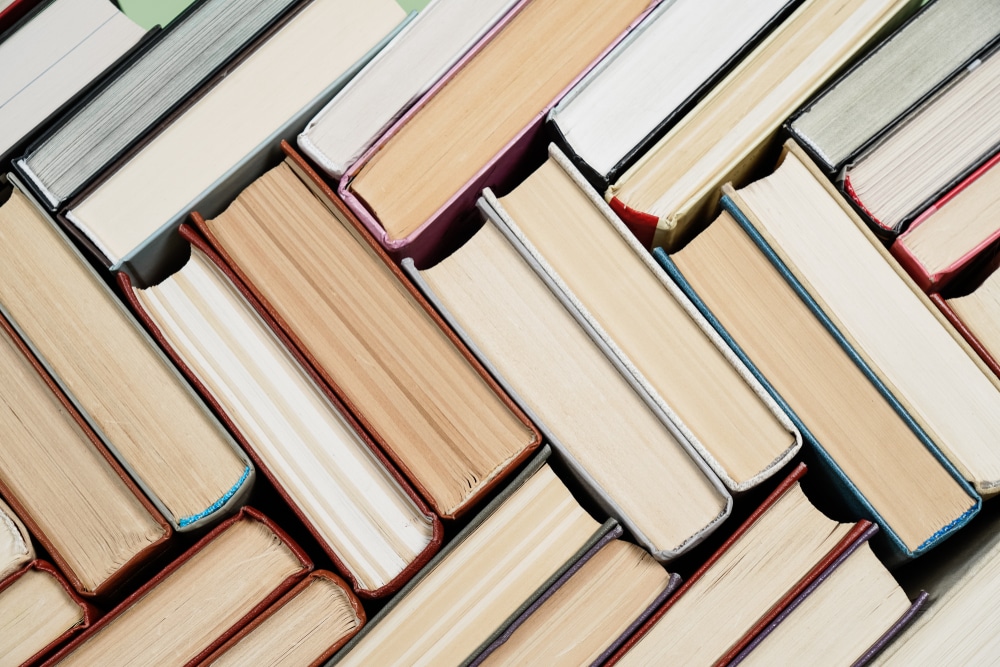 9. Originals, by Adam Grant
This highly analytical book for new business owners got on the #1 place on New York Times bestsellers list. Using surprising paradigms and examples from the real world, Adam Grant is showing how a brilliant idea can find its way to the top. He emphasizes the importance of originality and examines the creativity and psychology behind some of the greatest artists and inventors in human history.
10. Steve Jobs, by Walter Isaacson
One of the most iconic entrepreneurs and business visionaries of our age Steve Jobs got a book about himself. This book is compiled from dozens of interviews Steve Jobs gave to various media. You can now read about his professional mistakes and how he used them to make Apple so successful. His professional life is documented on these pages, and his decisions can be very inspirational to someone who is just starting.
11. Setting The Table, by Danny Meyer
Ever wondered how would it be if Gordon Ramsey or some other popular chef have written a book about business? This one is as good as any of those. Danny Meyer started his business when he was just 27 and now has his restaurant empire. In his book, he is giving guidelines on how he achieved all that. Meyer's success centers on his philosophy of "enlightened hospitality" – putting people first, both in terms of customer service and employees, while delivering a high-quality product.
12. How to Win Friends and Influence People, by Dale Carnegie
This is one of the books on startup classics. It is an important read for anyone just starting their business. From this book, you will learn ways to make people like you, ways to convince people to adopt your way of thinking, and ways to change people's minds without getting into serious conflict. By improving your social skills, your business will rise and be successful.
13. Founders at Work by Jessica Livingston
This book consists of interviews with founders of famous IT companies, like Apple, Flickr, PayPal, Hotmail, etc. Here you can read what happened when they just started their business and what problems they had in the beginning. You will also find how they came up with ideas that made them rich.
14. The Hard Thing About Hard Things, by Ben Horowitz
When we are talking about Silicon Valley entrepreneurs, Ben Horowitz's name is often mentioned, and for a reason. His business blog is well-respected among small business owners, and his writing style with a lot of humor is very popular (and it is great addition when writing books on startups).
In its book, you will find a list of problems entrepreneurs are facing every day, and why is it so tough to cope with them. You will also find essential advice on how to run your startup and overcome any difficulties you experience along the way.
15. Jab, Jab, Jab, Right Hook: How to Tell Your Story in a Noisy Social World, by Gary Vaynerchuk
"Right Hook" (a boxer jargon) is the name for one of the most successful business strategies based on social media. But something that was successful in the early days of social media needs to be improved now. That is where Vaynerchuck's book comes in. You will receive many useful examples of how to provide high-quality content on each social media platform (Facebook, Twitter, TikTok, Youtube, Instagram, Pinterest, and Tumblr).
16. Rework, by Jason Fried and David Heinemeier Hansson
If you are unhappy with your job or career, it is time for a change. But if you are unsure what to choose, this book got you covered. It is one of the best books on startups showing you all the opportunities on the market and the tools you will need to start your business. Chances are all around us, we just need to be brave enough and try.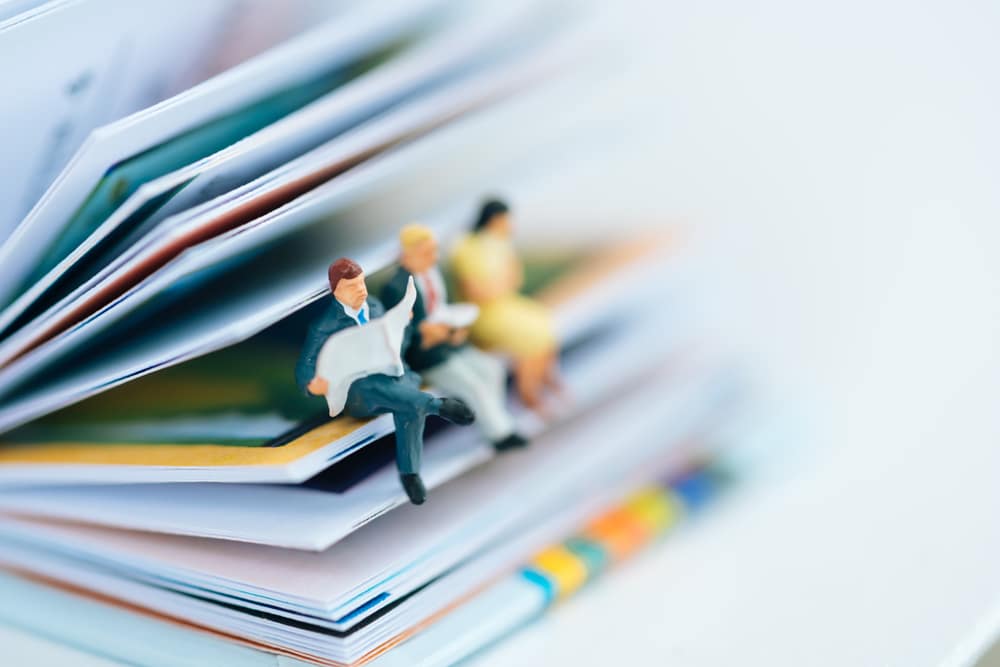 17. Simple Numbers, Straight Talk, Big Profits!: 4 Keys to Unlock Your Business Potential, by Greg Crabtree
This is a book written from the angle of an experienced accountant. Here you will find many real-life examples to help you on your way to becoming a business finance pro. You will be presented with the most common financial mistakes most new startups commit, with advice on how to avoid them. Maybe the most important part of this book is that it will explain what your numbers are telling you and how you can use that to your advantage.
18. The Startup Owner's Manual, by Steve Blank
Among the books on startups we reviewed on our list, this one is probably the longest. With its 608 pages, we can even call it a business encyclopedia. As you can see, the author ensured that all important topics are covered. Blank included a business model that has been studied on the leading universities worldwide. That is a good enough recommendation for anyone wanting to launch their own startup.
19. Start Something That Matters, by Blake Mycoskie
TOMS Shoes is a footwear and lifestyle brand founded in 2006 by Blake Mycoskie. The company designs and sells shoes, eyewear, apparel, and accessories for adults and children. The company is best known for its "One for One" program, in which for every pair of shoes purchased, a pair of new shoes is donated to a child in need.
This charity business model helped TOMS to become a multibillion-dollar business today. In this book, you will find many inspiring parts and also see how you can have a positive impact on the world.
20. Who by Geoff Smart and Randy Street
This book is giving a solution to one of the biggest problems in the business today, unsuccessful hiring. Some estimations showed that companies have additional costs of over 1.5 million dollars every year because of hiring. Not to mention wasted working hours. After interviewing over 300 CEOs, the authors created their hiring method. After implementation, their method recorded a 90 percent success rate.
21. Zero to One: Notes on Startups, or How to Build the Future, by Peter Thiel
The most important thing this book will teach you is how to think outside the box. To be truly successful in business, you need to create something new, not just be a copycat. Your focus needs to be on something unique rather than building on something someone else has already created.
22. The $100 Startup: Reinvent the Way You Make a Living, Do What You Love, and Create a New Future, by Chris Guillebeau
This book consists of over 50 case studies that are showing how you can make a successful startup with only 100$. Each of these startups earned at least 50 thousand dollars. For many of them, only a well-placed product or service was sufficient. Guillebeau also provides financial details and analysis of their early days, as well as successes and mistakes along the way – inspiration to start your own business adventure.
23. Hooked: How to Build Habit-Forming Products by Nir Eyal
One more of the example-based books on startups, "Hooked" is based on the author's years of research, practical experience, and consultations. Nir Eyal showed how powerful the force of habit is, to the point some products can catch our attention while others simply collapse. He developed a Hook Model – a four-step process that companies can implement along with products to encourage customer behavior.
24. SuperBosses by Sydney Finkelstein
This is a full guide on how to become a super boss and create an environment where all employees will be satisfied and productive. Finkelstein is revealing all the little secrets that can help someone become a better leader. He came to the conclusion that super bosses exist in every industry, so he collected all of their best elements in one place.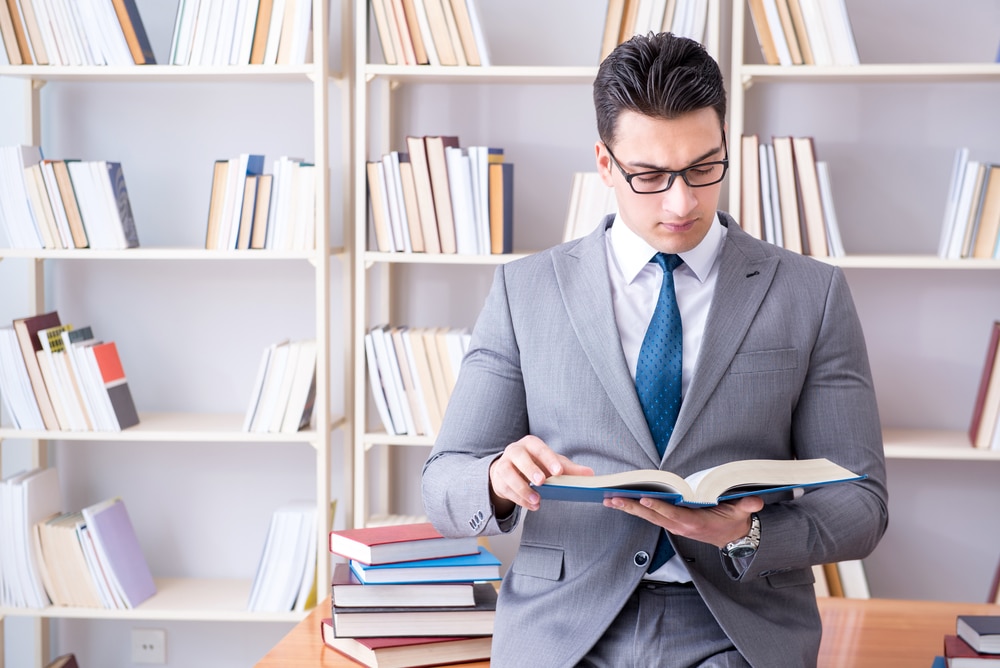 25. The Art of the Start by Guy Kawasaki
For years, Guy Kawasaki has been advising companies and entrepreneurs. He has a venture capital firm and is the author of several bestselling books on startups. His belief is that modern business is as much art as science. Meaning, business owners need to have artistic skills when starting new companies.
In his book, you will find many examples of how to raise money for your startup, how to hire the right people, create a brand, and launch new products or services.
Books on startups: final thoughts
When starting your startup journey, you are faced with many challenges. That is why it is of utmost importance to learn as much as you can to protect yourself against those troubles. You will find many valuable tips on the pages of these books we reviewed for you. These authors used their real-life experiences and examples from practice to create valuable guides for any new entrepreneurs.
If you think we missed some books on startups that could enrich our list, write us a comment!