Laced with stealth, surprise, and creativity, Guerrilla Marketing is a disruptive and unconventional approach to promotion that captures attention in unexpected ways. Derived from guerrilla warfare strategies, it relies heavily on the element of surprise, unbounded creativity, and unconventional mediums to achieve a significant marketing impact.
In a world where startups compete for visibility in an increasingly cluttered market, Guerrilla Marketing offers a cost-efficient and innovative solution to stand out. Unlike expensive traditional mediums, this inventive approach leverages creativity, spontaneity, and unconventional channels to grab the spotlight, enabling startups to garner significant impact with fewer resources.
Guerrilla Marketing's Unique Value
Unlike traditional marketing that relies on ad spend and mass channels, Guerrilla Marketing thrives on creativity, surprise, and strategy. It is the innovative marketing counterpart that breaks away from norms to reach audiences in unique, memorable ways and often bypasses the rules of traditional forms of advertising.
Cost-Effectiveness of Guerrilla Marketing
The power of Guerrilla Marketing lies in its affordability. With a focus on creativity, not cost, it enables startups on shoestring budgets to achieve noticeable marketing impact. Meanwhile, its innovative approach can create viral content, multiplying the reach beyond initial projections.
Identifying Your Marketing Objective
Identifying a clear marketing objective is key before launching a guerrilla campaign. Whether it's raising brand awareness, promoting a product, or driving website traffic, defining clear goals shapes your campaign foundation.
Determining Your Target Audience
Knowing your audience is vital for any marketing campaign's success, and it's no different for guerrilla marketing. A targeted, personalized approach tailored around your audience's preferences, behaviors, and demographics will resonate better and ensure optimum engagement.
Evaluating Your Marketing Budget
While guerrilla marketing is a budget-friendly solution, an assessment of available resources is crucial. This includes manpower, time, creativity, and finances, ensuring your ambush doesn't turn into a retreat.
To reap the full benefits of guerrilla marketing, startups must tailor strategies to their strengths, audiences, and objectives. A compelling, unique, and compelling campaign can elevate your startup from the crowd, even amidst tight competition.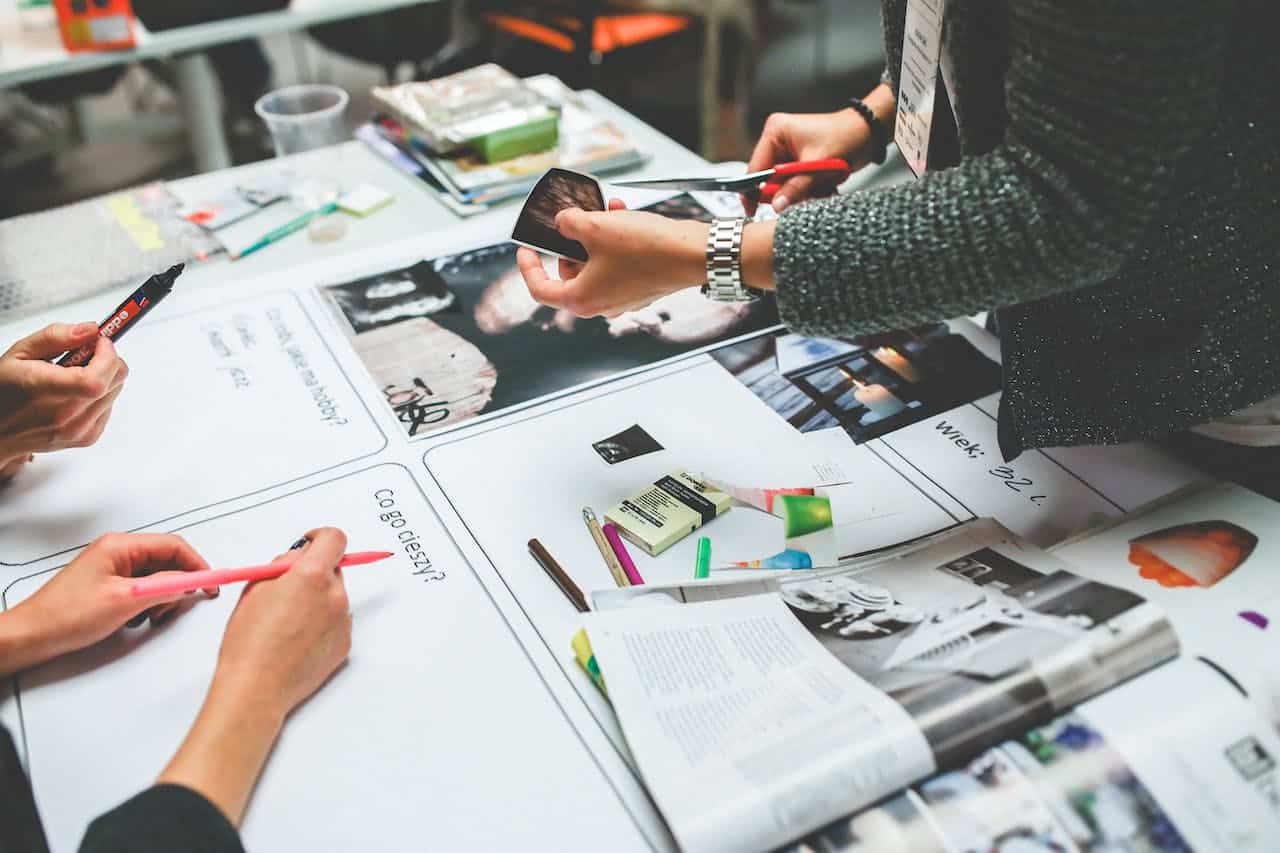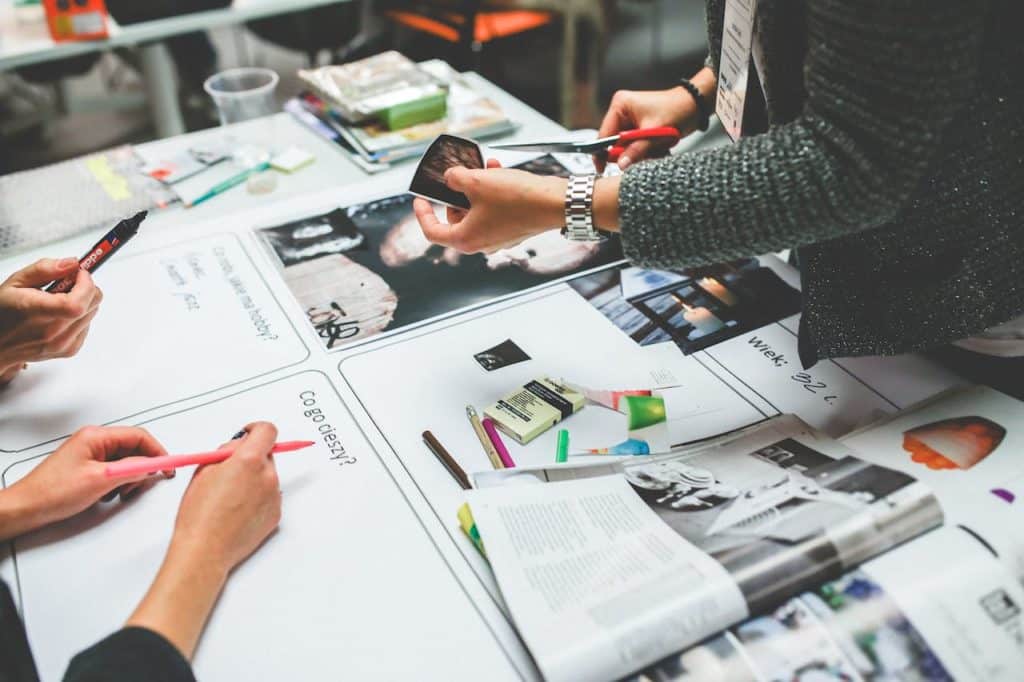 20 Great Guerrilla Marketing Tips For Startup Success
Create a Memorable Campaign
Designing a guerrilla marketing campaign demands more than just uniqueness. To truly make an impression, the campaign should be designed to resonate deeply with the target audience. It's crucial that every aspect, from visuals to the message, is crafted in a way that leaves an indelible imprint on the viewer's mind. Your goal is to ensure that people not only remember the campaign but also associate it positively with your brand for a prolonged period.
Make it Interactive
Interactive campaigns do more than just engage; they foster genuine two-way communication between brands and their audiences. By encouraging participation, you ensure that audiences feel valued and involved. This deepens their emotional connection, making them more likely to share their experiences, thereby providing organic word-of-mouth marketing.
Utilize Social Media
In the digital age, leveraging social media is not just beneficial but necessary. Platforms like Twitter, Instagram, and TikTok allow brands to interact directly with their audience, gather feedback, and adjust their campaigns in real-time. Harnessing the power of hashtags, running online contests, and collaborating with digital creators can enhance your guerrilla marketing tactics.
Implement Ambient Marketing Tactics
While ambient marketing seamlessly integrates ads into everyday surroundings, its success lies in the fine balance of subtlety and creativity. For instance, painting an advertisement on a basketball court, turning a public staircase into an ad, or even interactive street art can transform mundane surroundings into vibrant marketing canvasses.
Leverage Influencer Marketing
The right influencer can act as a bridge between your brand and their dedicated audience. By collaborating with influencers whose values align with yours, you not only tap into their audience but also borrow their credibility and trust, making your campaign more potent.
Try Stunt Marketing Tactics
Beyond just generating buzz, stunts can position your brand as innovative and daring. Whether it's a flash mob in a busy square or a larger-than-life art installation, the aim is to captivate audiences and stimulate conversations both offline and online.
Utilize Experiential Marketing
Experiential marketing transcends traditional ads. By offering customers unique experiences, you create personal connections. Imagine hosting pop-up events or virtual reality experiences that not only showcase your products but also create moments of delight for attendees.
Embrace Unconventional Advertising Spaces
Thinking beyond traditional advertising mediums is the essence of guerrilla marketing. Using spaces like public transport, elevators, or even drones to project ads in the sky can offer a fresh perspective, making your ads both innovative and cost-effective.
Develop Viral Marketing Materials
The success of viral marketing hinges on its relatability and shareability. Crafting content that resonates with current events, popular culture, or universal emotions can ensure it gains traction across platforms and demographics.
Use Sticker Marketing
Stickers, though simple, can be incredibly versatile. Beyond just placing them in unexpected locations, think about incorporating QR codes, clever taglines, or interactive elements that prompt viewers to take action, be it visiting a website or joining a social media challenge.
Harness Local Partnerships
Collaborating with local businesses or events can provide a mutually beneficial boost. By co-hosting events, sharing spaces, or even just cross-promoting, you can tap into an existing customer base while offering added value to your partners. It's a synergy where both entities can thrive on shared resources and audiences.
Leverage Pop-Up Stores or Events
Pop-up events or stores can generate buzz and offer a unique experience for consumers. They're temporary by nature, which creates a sense of urgency and exclusivity. Setting up a pop-up store in a high footfall area or at an event can draw crowds, introduce your brand, and create lasting impressions.
Invest in Guerrilla PR
Instead of just conventional PR strategies, think about stirring the pot. This could involve setting up surprising installations, creating controversial or humorous statements related to current events, or just doing something that breaks the norm and captures media attention.
Maximize Mobile Marketing
In an era where smartphones are ubiquitous, mobile marketing can be a game-changer. Consider developing augmented reality experiences, location-based offers, or interactive mobile games that align with your brand message and engage users on their devices.
Create Educational Workshops
By hosting workshops or classes related to your product or industry, you not only showcase your expertise but also provide genuine value to attendees. It's about building trust and positioning your brand as a thought leader in the industry.
Opt for Handwritten Notes and Materials
In the digital age, personal touches like handwritten notes can stand out. Sending handwritten thank-you notes to loyal customers or providing handwritten informational materials at events can create a personal connection and differentiate your brand.
Use Soundscapes and Audio Ads
Sound can evoke powerful emotions. Crafting unique soundscapes or jingles that resonate with listeners can enhance brand recall. Consider playing these at events, within stores, or even as a part of digital content to create a multi-sensory experience.
Implement Gamified Marketing Tactics
Introducing game mechanics into your marketing campaigns can drive engagement and encourage repeated interactions. Whether it's a simple loyalty points system, an online quiz, or a full-fledged mobile game, gamification can turn passive consumers into active participants.
Leverage Guerilla Projections
Project your advertisements onto buildings, sidewalks, or other large surfaces. These large-scale projections, especially if done in busy areas during nighttime, can attract attention and create a visually immersive experience for the audience.
Utilize Mystery and Teasers
Building anticipation can be a potent tool. Launch teaser campaigns that give a glimpse (but not the full picture) of what's to come. This sense of mystery can generate buzz and keep audiences guessing and talking about your brand or product until the grand reveal.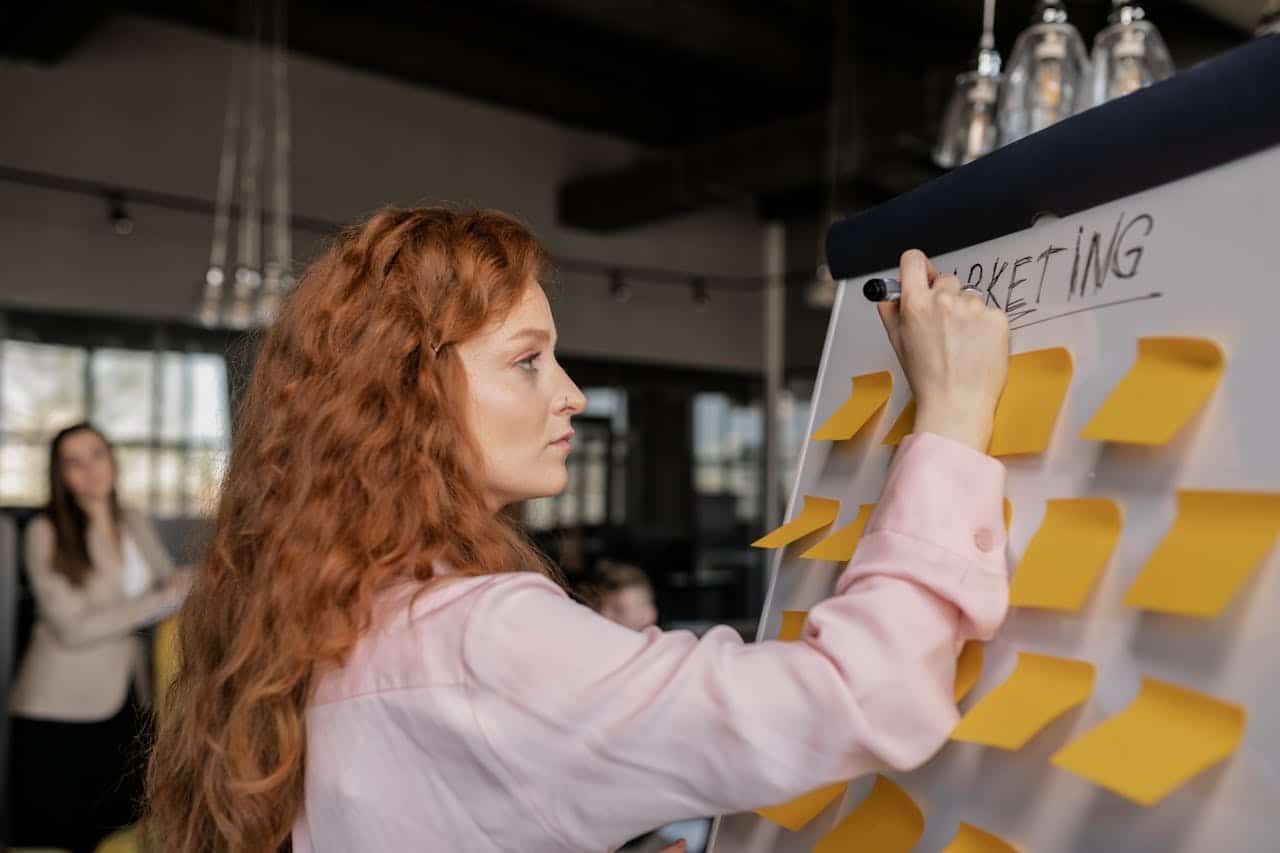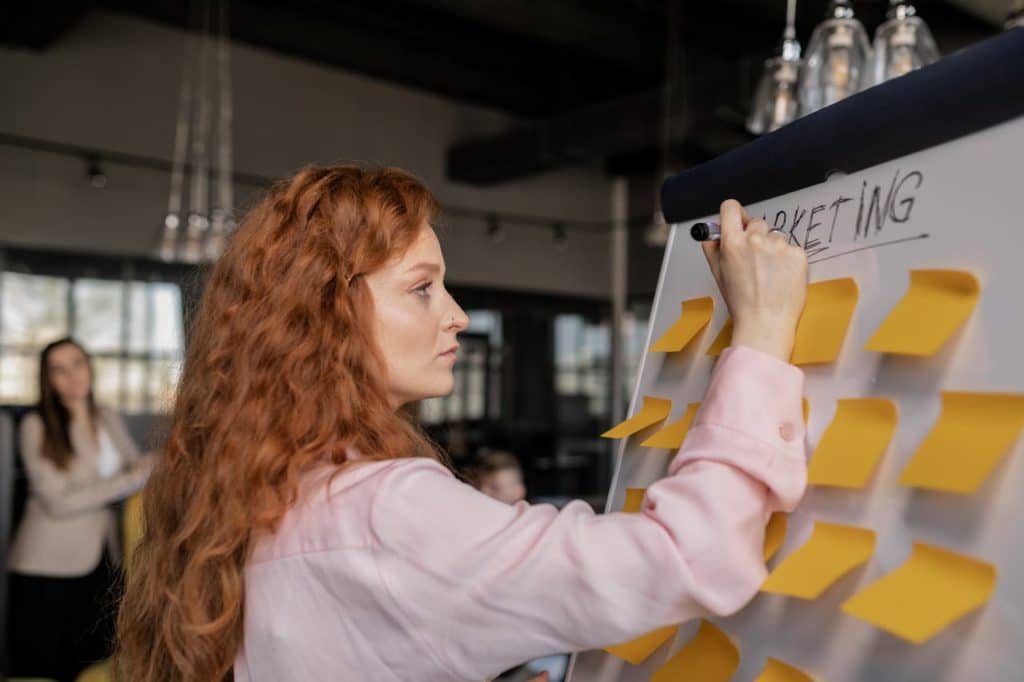 Successful Guerrilla Marketing Campaigns:
Case Studies of Noteworthy Guerrilla Marketing Campaigns
The annals of marketing are rich with stories of startups that have leveraged guerrilla marketing to remarkable success. Among these, Reddit's low-budget but highly effective sticker campaign stands out, where they plastered stickers in strategic locations to build curiosity and brand recognition. Similarly, Tinder's initial launch at the South by Southwest festival serves as a prime example of guerrilla marketing genius. This interactive, on-the-ground strategy helped Tinder capture immediate attention and engagement from a key demographic. Each of these cases demonstrates the power of creative, unconventional marketing strategies in building a brand from the ground up.
How Guerrilla Marketing Contributed to Startup Success
The impact of guerrilla marketing on the fortunes of many startups cannot be overstated. Often operating with limited budgets, startups have harnessed the power of guerrilla marketing to achieve high visibility and engage potential customers in memorable, unconventional ways. These bold, imaginative campaigns have frequently been pivotal, serving as the catalyst for exponential growth, significant brand recognition, and substantial customer acquisition. By utilizing elements of surprise, humor, and innovation, guerrilla marketing campaigns have proven to be effective tools for startups aiming to make their mark in competitive markets.
What can be learned from Successful Startup Campaigns
The success stories of guerrilla marketing in the startup world offer a wealth of insights and lessons for new and upcoming businesses. They demonstrate the enormous potential that lies in adopting a creative and unconventional approach to marketing. The stories of these successful campaigns highlight several key factors: the importance of creativity in conceptualization, the effectiveness of strategic placement in public spaces, the engagement that interactive elements can drive, and the impact of unique, out-of-the-box concepts. These elements, when combined effectively, can transform a guerrilla marketing campaign into a significant, game-changing phenomenon for startups, leading not just to momentary buzz but to lasting brand recognition and loyalty.
Pitfalls to Avoid in Guerrilla Marketing
Overlooking Audience Demographics
One of the foundational tenets of marketing is understanding your audience. When engaging in guerrilla marketing, this becomes even more crucial. Ignoring the nuances, preferences, and pain points of your target demographics can lead to missed opportunities and even inadvertently alienating potential customers. Therefore, it's essential to tailor your guerrilla campaign meticulously, ensuring that it speaks directly and meaningfully to those you seek to reach.
Neglecting Legal Aspects
Creativity and innovation are hallmarks of guerrilla marketing. However, there's a fine line between imaginative promotion and legal infringement. It's tempting to push boundaries, but failing to consider potential legal ramifications can lead to financial penalties and a tarnished brand image. Before rolling out any campaign, it's essential to undertake a thorough legal review to safeguard against unforeseen complications.
Inappropriate or Offensive Content
The element of surprise is integral to guerrilla marketing. But it's vital to ensure that the "surprise" doesn't veer into the realm of the inappropriate or offensive. What might be seen as a daring move by some might be perceived as deeply insensitive by others. Such missteps can not only lead to immediate backlash but can have lingering effects on your brand's reputation.
Neglecting ROI Measurement
Every marketing dollar spent needs to be accounted for. While guerrilla marketing might seem more abstract in its outcomes, it's paramount to quantify its impact. By setting up clear KPIs and employing robust tracking mechanisms, you can ascertain the efficacy of your campaign, understand areas of improvement, and derive insights to refine future endeavors.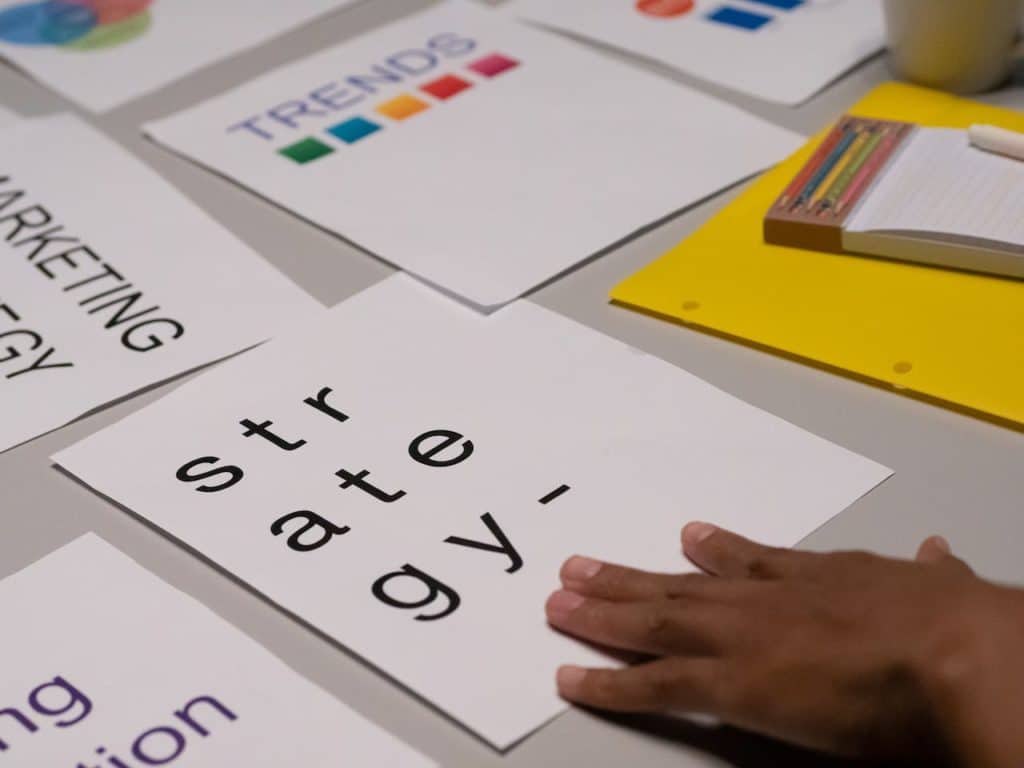 Maximizing The Impact of Guerrilla Marketing for Your Startup
Tying Marketing Goals to Business Objectives
Your guerrilla marketing endeavors shouldn't be disparate initiatives. They need to be seamlessly integrated into your overarching business strategy. By ensuring a clear alignment, you can amplify the resonation of your campaign, drive more consistent messaging, and better steer your target audience towards desired actions that bolster your bottom line.
Sustaining Engagement Post-Campaign
The end of a guerrilla marketing blitz shouldn't signal the end of engagement. The buzz created needs to be channeled and sustained. This involves crafting post-campaign strategies, like content dissemination, community building, or promotional follow-ups, that ride on the momentum generated and keep your audience immersed and invested.
Integrating Traditional and Non-Traditional Marketing Methods
Modern marketing is a multi-pronged endeavor. While guerrilla marketing can create waves, pairing it with traditional advertising methods can amplify its reach and impact. Be it digital ads, print media, or even broadcast channels, find synergies that can take your guerrilla campaign to even greater heights.
Innovating by Building on Past Guerrilla Marketing Successes
Employing Evolving Technologies
The technological landscape is in perpetual flux. New innovations, from immersive VR experiences to intuitive AI interfaces, can supercharge your guerrilla marketing campaigns. By staying updated with tech advancements and finding novel ways to integrate them, you can create richer, more captivating campaigns that stand out in the crowded market.
Experimenting with New Media Platforms
The media ecosystem is expansive and constantly evolving. While mainstream platforms have their merits, diving into less-explored arenas can give you a unique edge. Whether it's a budding social media site or an avant-garde art platform, exploring diverse media avenues can provide fresh perspectives and untapped audiences for your campaigns.
Monitoring Current and Future Marketing Trends
In the fast-paced world of marketing, being static is akin to being obsolete. Keeping a finger on the pulse of current marketing dynamics and extrapolating future shifts can position your startup at the vanguard of guerrilla marketing. By continuously learning, iterating, and pioneering, you can ensure that your brand remains memorable and impactful.