Starting a business is hard.
Really hard.
When you're first starting out you need all the help you can get. You look for resources and find articles from Entrepreneur, Forbes, Fast Company, Inc, and Harvard Business Review. The advice they give makes sense on paper but applying those lessons is another matter.
You feel overwhelmed because the ideas are just too high-level. You don't take meaningful action. You just don't have time to cut through all the fluff.
That's where the blogs listed below come in. They're written by actual entrepreneurs and startup teams so you can trust they're for actual entrepreneurs and startup teams.
These blogs aren't about giving you high-level insights. They're about giving you actionable advice. They provide you with tips, tools, and tactics you can use to grow your business with maximum return on your time and effort.
Here are 12 blogs for startups every entrepreneur should follow: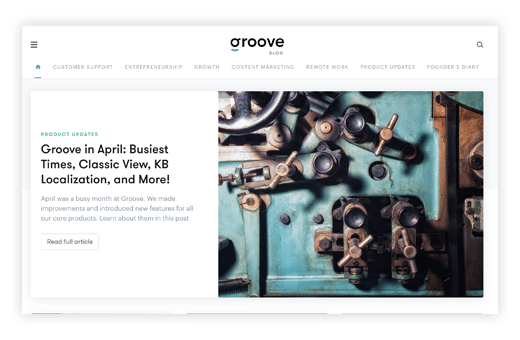 The Groove Blog is your go-to place for tips on customer service, which makes sense because Groove is a help desk software provider. But what really makes Groove's blog standout is the section on their blog called 'Founder's Diary'.
Groove's founder discusses how they've built a successful business with a fully remote team, and how they have used content marketing to grow. Each post reads like a many case study chock-full of actionable tidbits you can apply to your own business.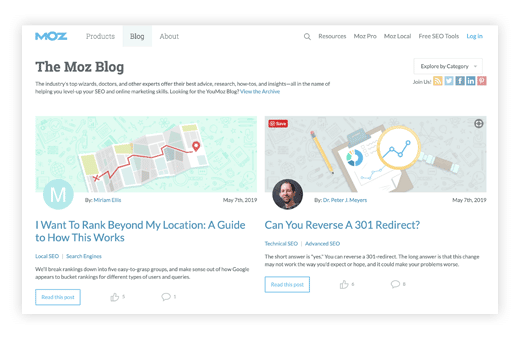 The Moz Blog discusses inbound marketing and SEO. If you're interested in improving your website or just doing generally better in search, social, content, and brand marketing, the Moz Blog is a great resource. It offers marketing tips, tricks, and advice for entrepreneurs at every experience level.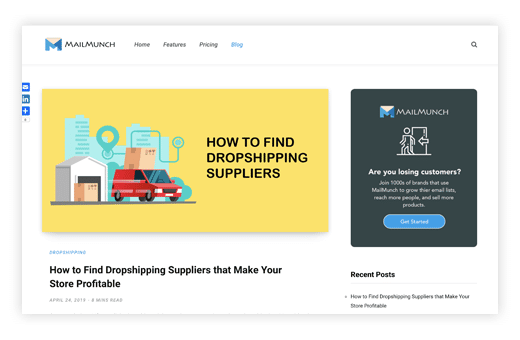 The MailMunch Blog offers practical advice for growing your email list, reaching more customers, and selling more products. They do a great job of breaking down complex marketing topics into digestible takeaways you can understand and apply.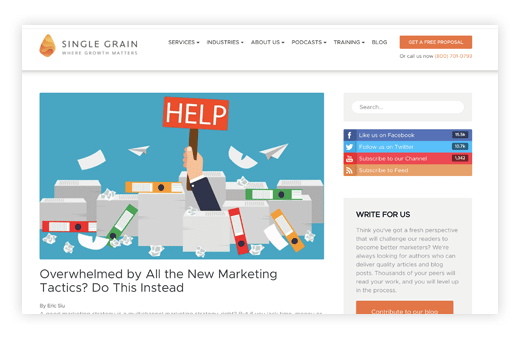 Single Grain is a digital marketing agency that works with big companies like Uber and Amazon, but the advice they give on their blog is useful to small business owners at any stage. Their blog will keep you up-to-date on the latest marketing strategies as well as provide you with tested tactics you can use to move your business forward.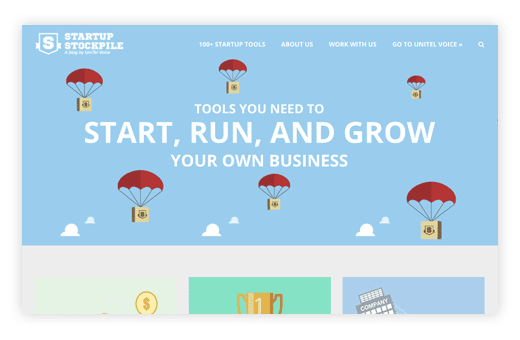 Startup Stockpile focuses on tips, tricks, and tools you can use to start, run, and grow your business. Every article is edited for maximum readability so you can skim the content and glean what you need to know. No abstract concepts here. Just stuff entrepreneurs can use.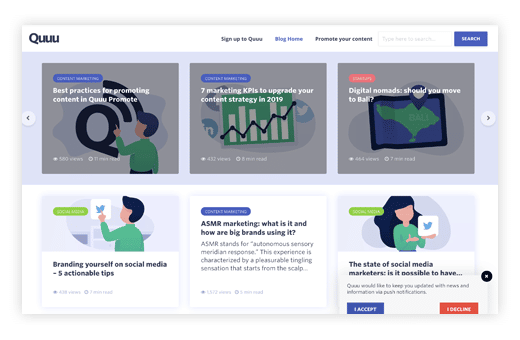 Quuu is a startup. They've created a new way to automate content curation, sharing, and promoting on social media. So as you may have guessed, social media marketing is a major topic they cover. However, like Groove, they blog about their own startup growth. They discuss both the mistakes they make and the wins they earn along the way. Great stuff for entrepreneurs.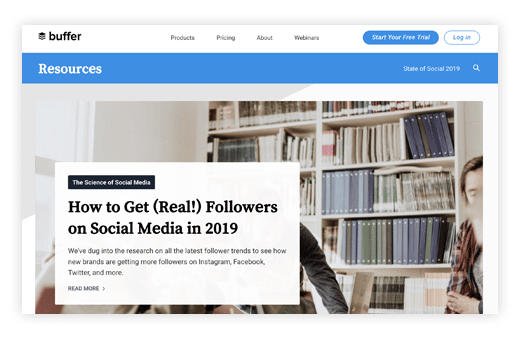 Buffer, like Quuu, is also in the social media marketing space. They've created an incredibly intuitive platform businesses, agencies, and individuals can use to manage and grow their social media presence.
Their blog covers the latest social media tools, analytics, and strategies for Twitter, Facebook, Instagram, etc. Also, like Quuu and Groove, Buffer discusses their startup journey and the content marketing tactics they've used to grow their business.
In fact, Buffer's VP of Marketing, Kevan Lee, has his own useful marketing blog and newsletter with loads of marketing and business management nuggets. You should probably add that one to your list of startup blogs to follow as well. It's worth checking out.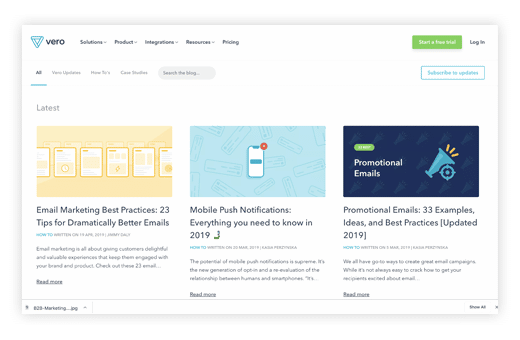 Vero is a messaging platform that helps you create better customer experiences. Their blog covers email marketing best practices with real examples of how you can improve your email conversion rates. If you're interested in learning how to automate and segment your email campaigns, this blog is for you. You'll find loads of quick and dirty tips on how to engage your customers and grow your business.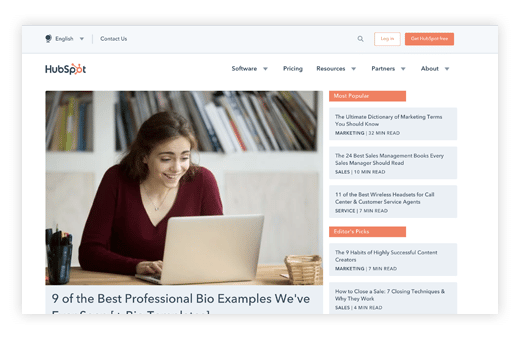 About ten years ago HubSpot was just a startup itself with one message: inbound marketing is the key to growth. In fact, they coined the term 'inbound marketing' and literally wrote the book on it. They also practiced what they preached by developing inbound marketing tools and tactics to not only sell to customers but use to grow their own business.
Today they're a billionaire company offering an amazing suite of marketing, sales, customer service tools perfect for startups and established businesses alike. But without question the key to HubSpot's success has been the insanely useful blog content they've produced since day one. It's no surprise the HubSpot Blog has over 400,000 subscribers and attracts over 4.5 million visitors every month.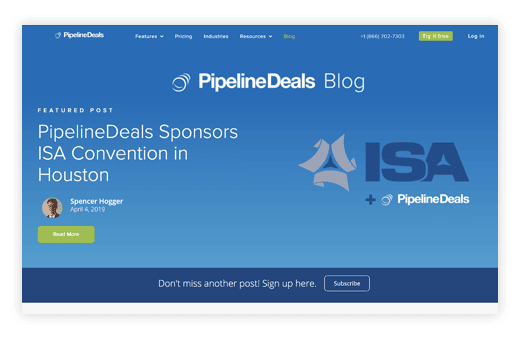 PipelineDeals is sales CRM (Customer Relationship Management) software designed to help small business owners organize, track, and manage leads. Their blog covers everything from how to manage a sales team to how to make cold calls. It's a great resource for growing businesses.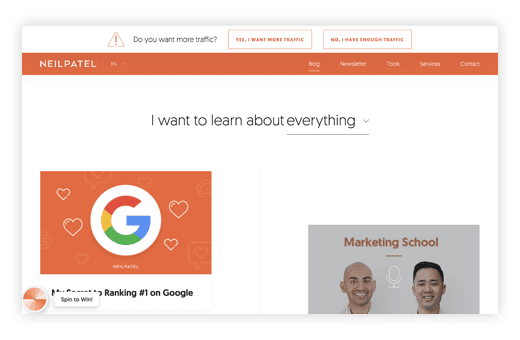 If you want to learn more about SEO, digital marketing, conversion optimization, generating ecommerce sales, than this blog is for you. Who is Neil Patel? He's a best selling author and entrepreneur who has founded multiple successful startups using digital marketing. He doesn't just talk the talk. He walks the walk and blogs about it.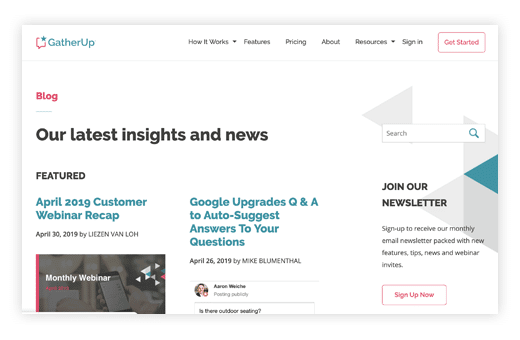 GatherUp is a reputation management and customer experience platform that helps small businesses do two critical things: gather customer feedback and grow their online reputation. The GatherUp blog is full of practical tips and tricks you can use to develop and protect your online reputation. Something that businesses should never overlook.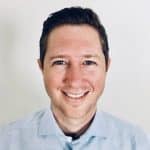 Author bio: Greg Roth is the Head of Marketing at UniTel Voice and the Editor of the blog Startup Stockpile. As a marketer and an entrepreneur, he loves helping startups discover new tech they can use to grow their business.