Consider yourself a digital creative just brimming with great ideas for t-shirt and hoodie designs? How about an enterprising entrepreneur who wants to take their small business into the lucrative world of merchandising?
While in the past, producing these products and printing them with your unique designs would be a huge time and financial investment, print on demand allows artists and entrepreneurs across the world to sell high-quality products through straightforward, easy-to-use websites. 
For anyone who's ever dabbled in dropshipping, print on demand will be a familiar and enticing concept. But what is it and how does it work? Today we'll explore print on demand and provide a full guide for both designers and ecommerce beginners who lack the experience and tools to monetise their ideas. 
What is print on demand?
A print on demand business (also known as a POD business) allows store owners to sell their own custom designs printing directly onto various popular product types. 
Print on demand businesses sell a wide range of what are known as 'white-label' products. Much like dropshipping, these are stored, packaged and shipped directly to the customer by the supplier. The only thing handled by the business owner is site management.  
Just like any online business model, there are pros and cons to print on demand. However, there's no denying it is a great way for artists to compete with high profile brands and provide their growing audience with brilliant printed products. 
How does print on demand work?
Print on demand businesses work with suppliers who provide generic, customisable 'white-label' products (such as t-shirts, or mugs). These products are printed with the business's designs and sold to the customer under their own brand name. 
This allows businesses to save on the cost, as they are only charged when the product is sold, meaning there is no need to buy in bulk or invest in stock storage space. 
This also saves new businesses money on costly printing mechanisms, product development and promotional marketing material shoots, which would typically be an integral part of running and promoting an online clothing or merchandise store. 
With a POD business, everything post-sale is handled by the supplier, from packaging to shipping. This reduces the management of the business to just a few clicks to process the sale and some customer service. Easy!
Print on demand businesses are a brilliant option for first-time entrepreneurs and online creatives as they: 
Offer the opportunity to test a business idea and highlight potential pain points
Monetise an online audience developed by artists, content creators or influencers
Hop onto developing trends and niches before they become mainstream
Sell creative assets for portfolio development (particularly important for artists and photographers)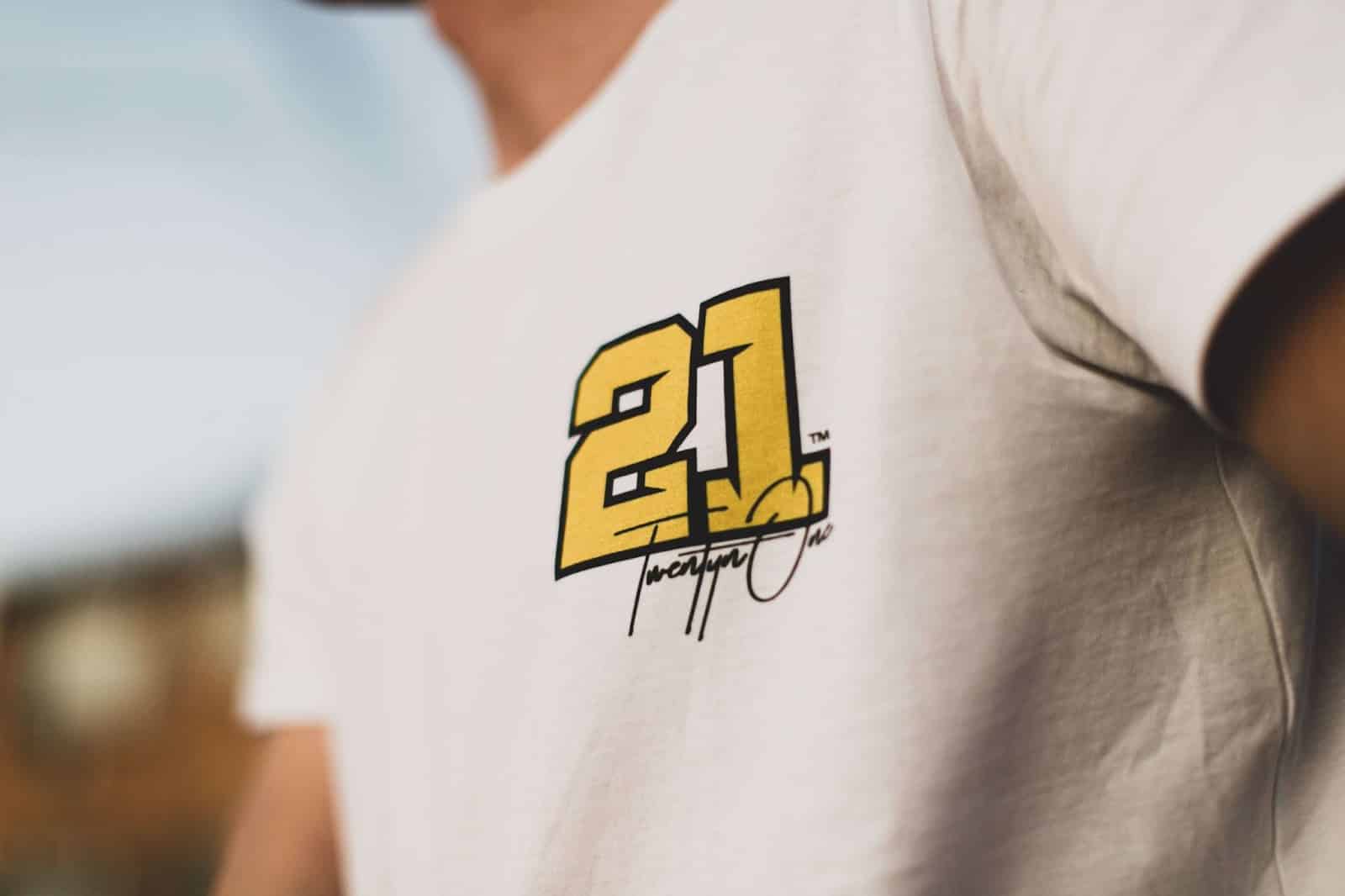 Image Unsplash
The pros and cons
Print on demand is an exciting service option, but it's not for everyone. Let's take a look at some of the pros and cons of operating a POD store to sell your products. 
Pros
Low investment option
Print on demand is a low-cost way to start developing a brand and get your products in the hands of loyal customers. 
As you're not physically storing and shipping the products yourself you don't need to pay for in-house customisation options, stock storage or high shipping costs. With just online store hosting and design costs to worry about, smart sellers can achieve high profit margins. No warehousing, no machinery — just digital inventory. 
Quick product development
No more waiting around for proof designs and months of concept development. If you've got a great logo to stick on a mug or the next big graphic tee print, print on demand technology allows you to get your products out there with little effort. 
Rather than waiting for months to get your products printed, you can skip right to serving your customers hours after set up. 
Establishing your brand is easy
With less time spent worrying about order fulfilment, you can focus on growing your brand name. 
Print on demand products are 'white labelled' so you can customise not just them, but the packaging to develop a strong brand identity. There's no sign of any third-party service and you get all the benefits without the manufacturing struggles. 
A great way to turn customers into brand advocates without lifting a finger. 
Cons
You lose control of shipping
Shipping management is an important part of running a successful ecommerce store. It's not just about order fulfilment, but protecting your brand's reputation and improving customer-business relationships through caring customer support. 
Print on demand shipping can get complicated, as different product types will need to be shipped in different ways. This can make it hard to achieve a consistent shipping and delivery experience for your customers. 
Dependence on particular print partners
Print on demand businesses can find themselves at the mercy of the business they entrust their printing to. 
If a popular product goes out of stock or there are long shipping times, there's very little you can do about it. This can lead to you being forced to remove top-selling items that are simply no longer in production and even customer service nightmares. 
Changing providers isn't quite so simple either, as they will all have slightly different products and services which can provide inconsistency from your store. 
Inconsistent product quality
While print on demand has come a long way, many stores still suffer from service providers who deal in low-quality stock. 
This can leave your print on demand business struggling with a bad reputation. As far as the customer knows, you're the one making bad manufacturing and shipping choices. If your designs don't match what's promised on the site, it can be difficult to provide a solution that keeps your customers happy. 
This is an easy business model, but one that is perhaps too reliant on the print providers for more seasoned ecommerce professionals. 
What are the best print on demand products and services?
Let's take a look at the best products to sell through your website and the best print on demand service available to new users. 
Products
Print on demand is a great way to get started selling a wide range of products. 
Some items are just universally popular, while others provide a unique opportunity to grow your brand based on customer demand. Some of the most popular print on demand products include:
T-shirts
Hoodies
Hats
Backpacks
Tote bags
Stickers
Smartphone cases
Towels
Notebooks
The key to choosing the right print on demand product is to find a quality option that suits and accentuates your design. Customers might love wearing merch of the brands/influencers they love, but your logo might be better suited to physical accessories. 
Services
Finding the right printing partners is a crucial step in developing a strong POD business. Here are just a few of our favourites that both beginners and seasoned ecommerce sellers will enjoy using. 
Printful
Prospective store owners looking to run their print on demand business through Shopify should consider using Printful. 
This Shopify app is a popular choice for its wide selection of products and brands along with its ease of use. Adding your own branding to the unboxing experience and developing mockups for your products is a breeze, while Printful also offers a selection of printing options such as Direct to Garment prints and Embroidery. 
Printful is a brilliant print provider for store owners looking for great shipping options and familiar, easy-to-use site functionality. 
Printify
Another Shopify app, Printify is one of the best print on demand services for hoodies and t-shirts. 
This international print provider excels in the wide selection of white label products that users are unlikely to find elsewhere. Everything from home accessories to water bottles are available for printing, giving print on demand businesses using Printify a distinct advantage when it comes to latching onto trending products and fads. 
Although it's free to use, a premium subscription will give you 20% off all products, which leaves room for significant scaling options as your print on demand business grows. 
Redbubble
One that's a little different. 
Featuring a huge built-in fanbase and excellent name recognition, Redbubble is a slightly different way to approach print on demand. Users can sign up and start submitting their artwork to be printed on a wide variety of merchandise including t-shirts, skirts, books, notebooks, blankets and more. 
This is a beloved site with millions of daily visitors. If you're worried about the logistics of managing order fulfilment and deciding shipping rates, Redbubble might be a good place to start. 
Perhaps not the right choice for print on demand companies obsessed with controlling their brand narrative, but Redbubble is an option worth exploring at first. 
Other print on demand services worth exploring include:
Zazzle
CafePress
Society6
Teepublic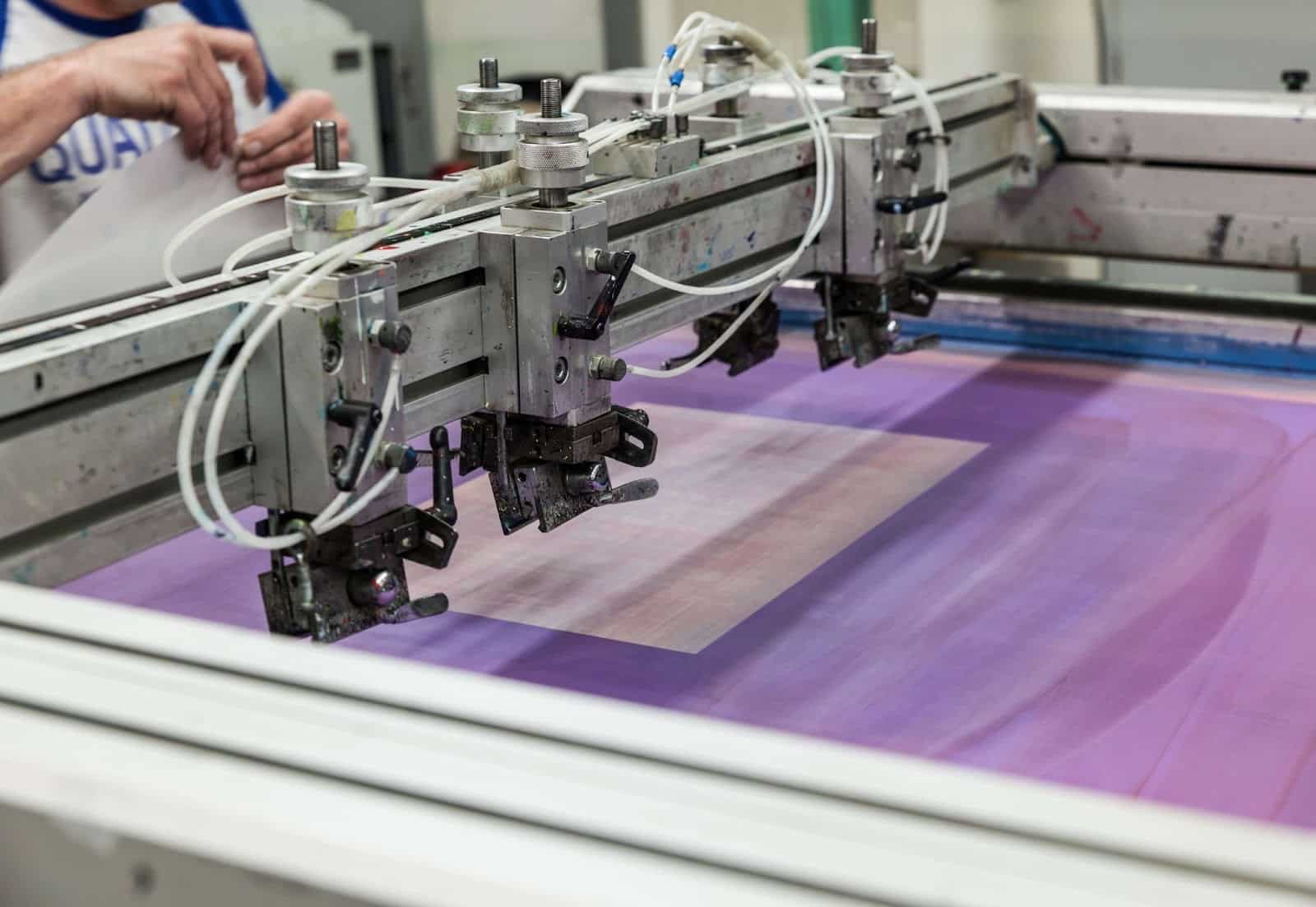 Image Unsplash
FAQs
If you're considering starting up a POD business, you may have a few questions about the logistics of getting started. We've answered some of the big questions below. 
How do I start a print on demand business?
Like any business, start by looking for a niche to get into. This will help guide your target audience and customer profiles from a marketing perspective. 
From there you can work on print designs and a website that fits this audience, before uploading products to your store. 
Once you've started receiving orders and fulfilling them, you're running a print on demand business. 
How should I price my print on demand products?
The pricing of your print of demand products will depend largely on how you market your brand. Are you looking to provide an affordable option or something a bit more specialist?
What you're paying for white-label products will also influence your pricing. Customers understand t-shirts printed on more well-known brands (such as Gildan or Fruit of the Loom) may be more costly. 
Always take the time to look at the general prices on the market. For example, what are leading suppliers and your main competitors charging? This should dictate the price of your products. 
How profitable is a print on demand site? 
Print on demand businesses are not guaranteed success. Trends come and go, ecommerce stores can take a while to build up name recognition and the quality of some products can be questionable if you make bad choices early in the name of saving cash.
While print on demand isn't known for achieving high profit margins, as long as you're not overspending on website hosting and external design costs you can still turn your store into a profitable enterprise. 
Try print on demand as a side hustle at first and learn the lessons of avoiding high overhead and dealing with poor customer feedback before you're 100% reliant on it for your income. 
Print on demand allows creatives to focus on what they're good at — while giving them the chance to dip their toe into the world of ecommerce management. 
Whether you think the world needs to see your designs on a t-shirt or you want to add a unique feature to your budding online brand, this is a great way to get started as an artist and entrepreneur.