These days, creative individuals have plenty of opportunities to start their businesses and earn money by creating unique designs that can be printed on clothes. Usually, people tend to order prints on t-shirts and hoodies, but the same design can be applied whenever they want, thanks to the new, sophisticated printers.
That being said, creative people can become entrepreneurs and set up small businesses based on merchandising. Things considered costly in the past (priming unique designs and distributing them to the buyers) are now very cheap and affordable, even to individuals. They can now save time and money during the whole process, from ordering, creating design, and printing, to the shipping of finished products.
With the appearance of specialized websites that connect artists and customers, the whole business concept became appealing to creatives all around the world. World Wide Web gave numerous opportunities to creative people.
Two of the most used business ideas are dropshipping and print on demand. Keep in mind that those two aren't mutually exclusive and can be combined. This guide intends to provide you with instructions on how to start your print on demand business and explain how to monetize your ideas.
What is Print on Demand?
A print on demand business model (also known as a POD business) allows individuals, businesses, and publishers to produce physical products, such as books, apparel, accessories, and more, after receiving a specific order. They don't produce their items in bulk or store them in inventory, they only create and ship their products upon receiving an order.
Business owners can choose to print items directly. In that case, he must have direct access to the printers and ship items on time. Business owners can also decide to be just a middleman and, when the order is received, employ a third party that will print their design and ship the final product to the customer. In the second case, print on demand is having many similarities to dropshipping, and the business owner is only responsible for site management.
Be aware that print on demand has its pros and cons. We will explain this in detail, so you can decide if this is the right business model for you.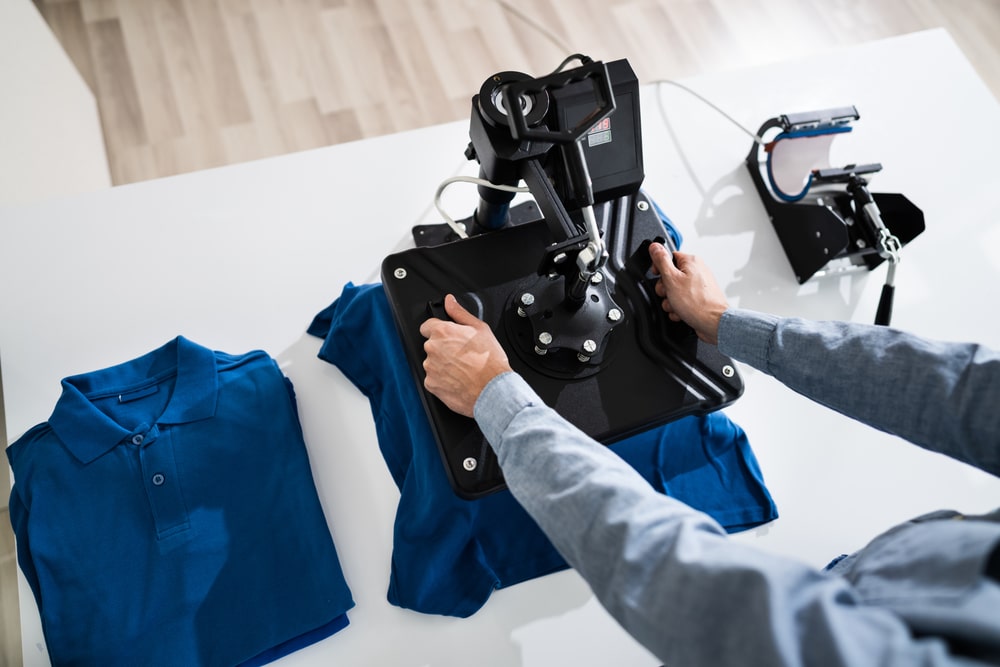 How Does Print on Demand Work?
Print on demand relies on digital printing technology which can be easily applied to a variety of products, such as t-shirts, calendars, pens, or mugs. The production of these items is very cheap because they don't need traditional printing plates. Also, besides creating unique designs, print on demand business owners can accept orders that feature printing of the business logos.
This allows artists to save on the cost, as they are only charged when the product is sold, meaning there is no need to buy in bulk or invest in stock storage space. You sell only items you have an order for.
With the appearance of large online marketplaces, marketing costs have also been reduced significantly. Print on demand business owners can also create their own ecommerce website where they will advertise their designs and products and receive orders directly. Both ways are very cheap and accessible to the creators.
Usually, post-sale services, like packaging and shipping, are handled by a third-party supplier. That is also an easing job for the business owners and reduces the time of their involvement in the whole process. The main responsibility of the business owners is to receive a detailed offer and forward it to the supplier carefully explaining the customer's needs.
If you are just starting with your entrepreneurship online, print on demand is a good choice because it offers the following:
Easy testing of the business idea that has low initial costs
Monetization of creative ideas
Expanded reach to an online audience
Involvement in the developing trends and niches before they become mainstream
Development of personal portfolio through the creation of unique designs (particularly important for photographers)
The Pros and Cons of Print on Demand
Print on demand is an exciting service option, but it's not for everyone. We will present you with several pros and cons of running this business option.
Pros
Low costs
Print on demand business model is one of the cheapest ways to build your brand and form a loyal customer base. As we already said, you don't need a warehouse for your stock (because you won't have them), nor you will have high shipping costs. By proper scheduling of orders and deliveries, even small sellers can achieve high-profit margins.
Quick product development
One of the biggest selling points for this type of business is the speed of delivery. Companies and individuals don't need to wait several weeks or months for their orders.
Business owners can deliver concepts shortly so customers can see how will design look when applied to the item per their order. After that, it is only a question of a few days before the order is fulfilled and items are shipped.
It is easy to build the brand
Because the only obligation of the creative person who manages his print on demand job is to handle the order, there is much time left for growing the brand name. The easiest way is to customize your designs recognizably.
You can also brand the packages you use for shipping. At the same time, you can run social media campaigns to familiarize the audience with your brand.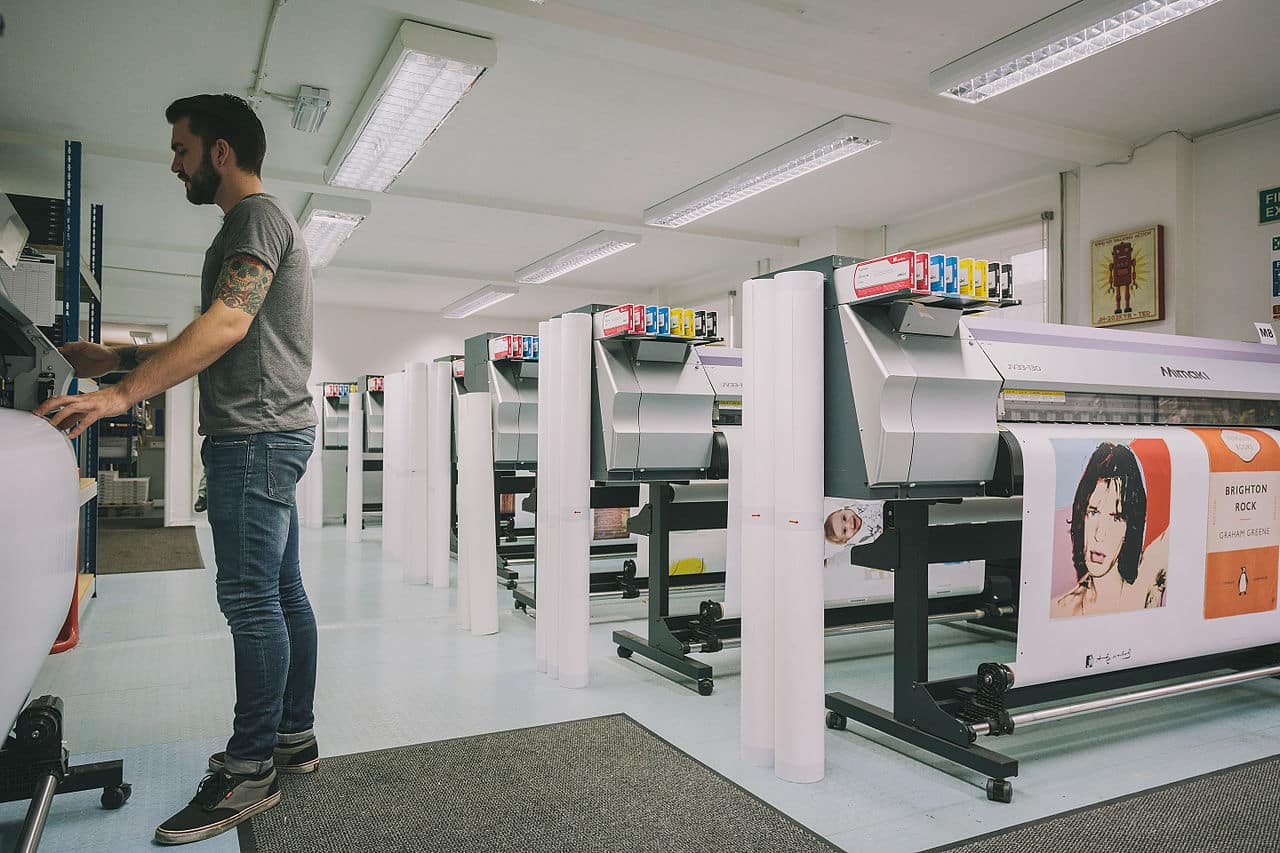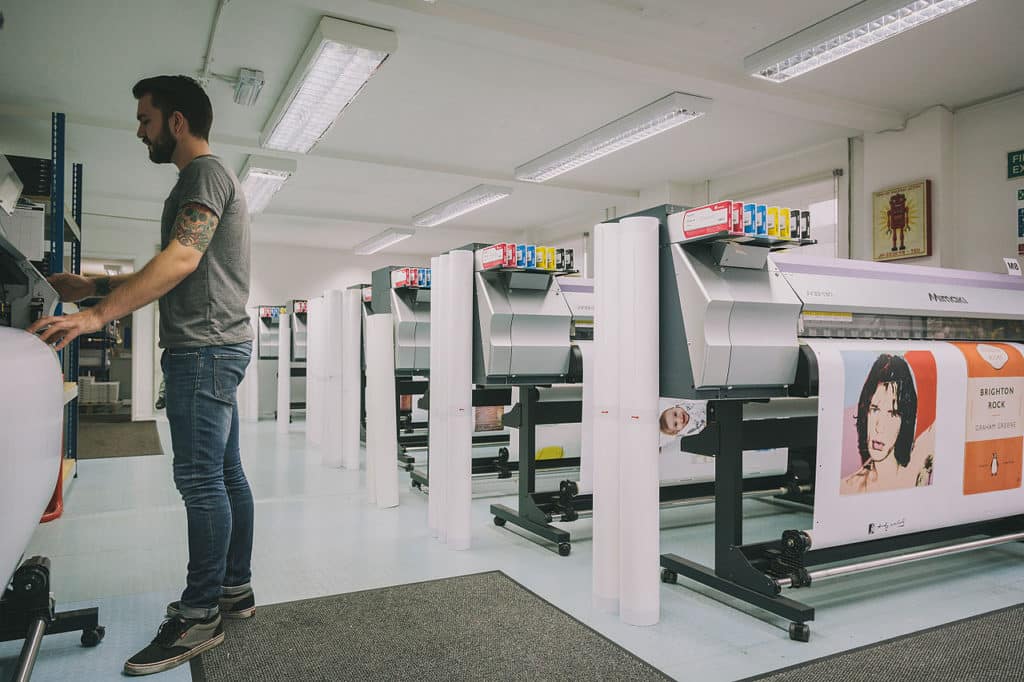 Cons
Shipping usually isn't under your control
Shipping management is an important part of running a successful ecommerce store. There are several reasons for that. You don't only protect your reputation among clients and business partners, but you are maintaining the relationship with customers who receive timely support.
If you allow items to be shipped from the supplier, you need to ensure impeccable service. If you realize that your supplier cannot fulfill orders on time, or their work is flawed, you need to switch to the more reliable one. Otherwise, your reputation will be in jeopardy.
Also, if you handle shipping on your own, be aware that different product types will need to be shipped in different ways. This can make it hard to achieve a consistent shipping and delivery experience for your customers.
Dependence on particular print partners
If you delegate the printing process to a third party, be ready for complications.
If a popular product goes out of stock or there are long shipping times, there's very little you can do about it. This can lead to you being forced to remove top-selling items that are simply no longer in production and even customer service nightmares.
Switching to another provider can sometimes be a good idea, but don't rush. There can be differences in the quality of work or services that are not aligned with what you currently offer. You don't want to cause dissatisfaction among your customers.
Inconsistent product quality
While print on demand has come a long way, many stores still suffer from service providers who deal in low-quality stock.
The quality of print on demand products can vary depending on the provider's equipment and processes. Not all print on demand services offer the same level of printing quality, leading to inconsistencies in the final product. You are responsible for the whole order, so customers will penalize you, not the providers you have choosen.
You need to test your business partners before starting the whole ecommerce idea. If they can fulfill your demands, stick with it as long as they deliver the promised.
What are the Best Print on Demand Products and Services?
The POD market is very dynamic, but we can conclude that, for some items, there is always a high demand. If you are just starting this business, take a look at our choices.
Products
Print on demand is a great way to get started selling a wide range of products. All of these products are universally popular, and only your ability to create amazing unique designs will make them appealing to your customers. You can start with:
T-shirts
Hoodies and Sweatshirts
Hats
Backpacks
Tote bags
Phone Cases
Stickers
Before choosing the right product for your business, you should consider two things. First, who your target audience is, and second, which items suit and accentuates your design the best?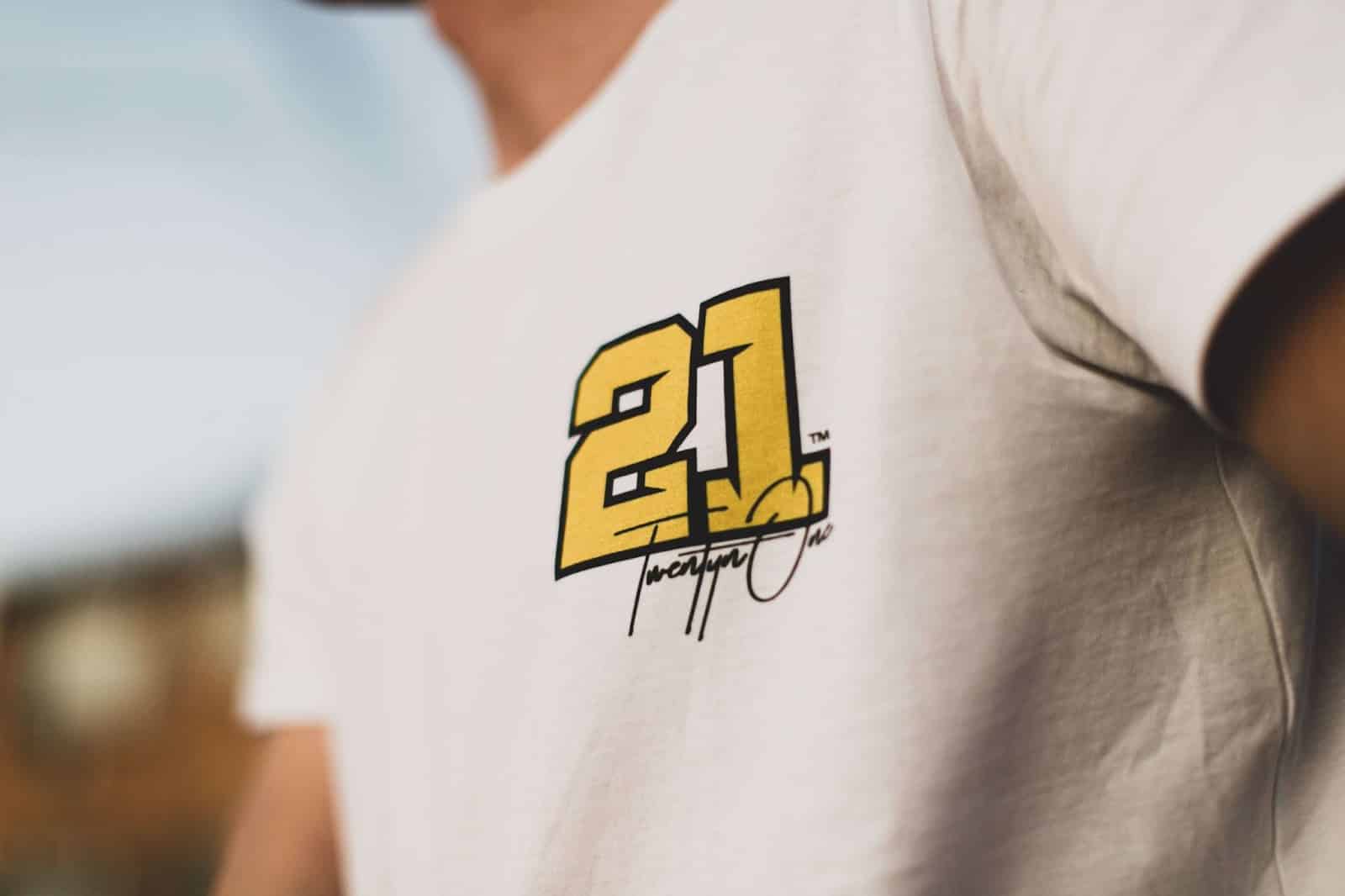 Services
Finding the right printing partners is a crucial step in developing a strong POD business and building a brand identity. Some of our favorites for both beginners and seasoned ecommerce sellers are:
Gooten
This service offers a large catalog of print on demand products. It is very easy to use because of the great interface.
The main selling point of Gooten is full integration with all popular e-commerce platforms and their network of partners stationed all around the world. All POD business owners can benefit a lot from using this platform.
Printful
Prospective store owners looking to run their print on demand business through Shopify should consider using Printful. This Shopify app is a popular choice for its wide selection of products and brands along with its ease of use.
Printful offers a vast array of products, such as apparel, home goods, and accessories. But most importantly, Printful has a reputation for high-quality printing and reliable fulfillment.
Printify
Printify is, undoubtedly, one of the best print on demand services for t-shirts and hoodies. It connects sellers with a network of print providers. That means you will always find the provider with the best price-to-quality ratio that fits your needs.
Although it's free to use, a premium subscription will give you 20% off all products, which leaves room for significant scaling options as your print on demand business grows.
Redbubble
Redbubble is known for its diverse community of artists and designers who offer unique and creative designs. Featuring a huge built-in fanbase and excellent name recognition, Redbubble is a slightly different way to approach print on demand. Users can sign up and start submitting their artwork to be printed on a wide variety of merchandise, including t-shirts, skirts, books, notebooks, blankets, and more. 
Other print on demand services worth exploring include:
Teespring
CafePress
Society6
Teepublic
FAQs
How do I start a print on demand business?
The path to a successful print on demand startup is pretty much similar with every other business. First, you need to define the niche you are getting into and identify the target audience and popular products within the desired niche.
The next step is to set up your ecommerce website or create a profile on the marketplace (or on several) that has the highest traffic of your targeted audience.
Choose your best designs and build a portfolio around them. You can even add a product customization option to your sellers if you are confident enough.
How should I price my print on demand products?
Determining the right pricing strategy sounds difficult, but it is not. You can calculate your costs easily. You just need to cover all the expenses that are appearing during the production and shipping. That includes (but is not limited to) production costs, costs of the goods sold, platform fees, and shipping costs.
In the end, add desired profit margin and compare the final price with competitors. If you are above them, reduce profit margin or business with cheaper items.
Anyway, you will need to experiment with different prices. Offer discounts, or special promotions and see will your revenue increase. Of course, you will need to adjust your prices, if the prices of your supplier go up during the process. Be ready for market changes.
How profitable is a print on demand site?
You need to be aware that print on demand businesses are not guaranteed success. Trends come and go, ecommerce stores can take a while to build up name recognition, and the quality of some products can be questionable if you make bad choices early in the name of saving cash.
The profitability of a print on demand site can vary significantly depending on various factors, including the niche, product selection, pricing strategy, marketing efforts, and operational efficiency.
If you cannot create your designs and need external help, this business model is not for you. Also, if you cannot secure a reliable supplier and meet the deadlines, this will be a big disappointment for you.
Conclusion
Print on demand can be a great way for creative people to earn big money by doing what they love the most – designing things. Also, this job doesn't need to be time-consuming and overwhelming, so it can be done as a side hustle.
If you are ready to try something new and to be your own boss, you will need only dedication and creative spirit to position yourself among other ecommerce businesses and start your way to the top. Always have on mind to build brand identity, and spread the word about your business through every marketing channel you can find.