Cryptocurrency businesses have rapidly emerged as prominent players in the financial market, capitalizing on the growing digital economies. Entrepreneurs are attracted to the promising possibilities and revolutionary potential of the crypto sphere. However, establishing a successful crypto business demands both a comprehensive grasp of the field and a strategic mindset. This article offers a valuable roadmap for launching a crypto venture, guiding aspiring entrepreneurs in navigating this dynamic sector.
8 Key Steps of Starting a Crypto Business
Understanding the concept and profitability of a crypto business is crucial. Once you're familiar with its main areas, let's delve into the step-by-step process of creating your own. Regardless of your chosen direction, the actions can be summarized in general terms.
1. Start by Choosing a Crypto Business Direction
When it comes to creating a product that caters to a wide range of users, selecting the right direction for your crypto business is crucial. Before diving in, it's essential to discover where your personal interests lie. With numerous options available in today's crypto landscape, you can explore avenues like cryptocurrency wallets or even venture into the world of virtual currency exchange. It's vital to approach this decision with careful consideration, as it will determine the path your company takes in terms of growth and success. This also means acquiring specific knowledge and skills within your chosen field.
2. Identifying the Target Audience and Conducting Market Research
When launching a business, market research plays a crucial role and should be approached with utmost care. It is important to thoroughly analyze the market conditions, including the services offered by competing companies, their customer base, and overall positioning. Additionally, understanding the target audience for your solution is vital, whether it's investors and traders, corporate clients, or ordinary users seeking a crypto wallet. This step will lay the foundation for developing a comprehensive business plan.
3. Determine the Appropriate Legal Framework
Choosing the right legal structure for your enterprise is crucial as it provides founders with additional tools to implement their business development and protection plans. There are several common forms to consider, such as Limited Liability Companies (LLC), Limited Partnerships (LP), and Individual Entrepreneurs (IE) without a Legal Entity.
The most popular choice among medium and small businesses is the Limited Liability Company (LLC), which offers numerous advantages compared to other organizational forms. One distinct advantage is that an LLC can be founded by a single individual who can also serve as the general director, allowing them to maintain full control over their business.
On the other hand, individual entrepreneurship status is often preferred by representatives of small businesses engaged in activities like retail trade, catering, and various services for the general public. Individual entrepreneurs have more flexibility in managing their finances, and their accounting procedures are simpler, requiring less in-depth knowledge. However, it's important to note that in the event of bankruptcy, individual entrepreneurs are personally responsible for all their assets.
When selecting a legal structure for your enterprise, carefully consider the unique needs and requirements of your business to ensure you make the right choice.
4. Obtain Start-Up Capital
To kickstart your business, it's crucial to secure the necessary funding. This involves acquiring the capital to cover expenses such as software and servers, hiring specialized personnel, and potentially renting office space. In addition to administrative and legal costs associated with running a crypto business, careful consideration should be given to financial options. Depending on your initial funds, reaching out to a bank for a loan or attracting investors to support your product are popular routes. It's essential to assess your capabilities and approach this matter thoughtfully.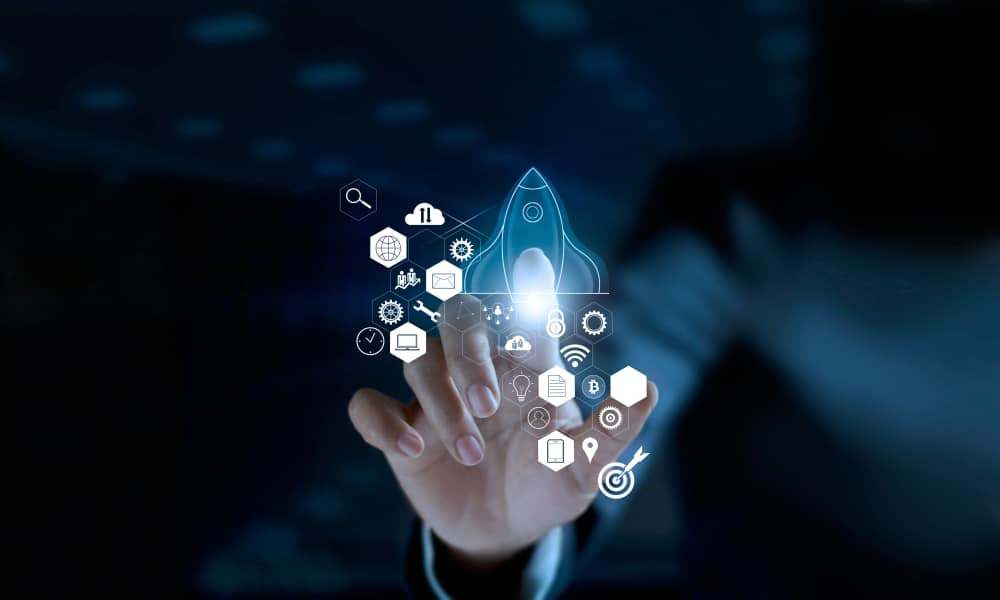 5. Establish a Corporate Banking Relationship
To get started with opening a business bank account, there are a few crucial steps you need to take. Firstly, once you have determined the direction of your business and have worked out your budget, it is time to consider the various options available for business bank accounts. Take the time to carefully review and compare the terms and conditions provided by different banks. This comparative analysis can help you identify banks that offer more favorable terms or have enticing business offers. Remember, it is important to thoroughly study the market and the available offers to ensure you make the most advantageous choice and reap the maximum benefits from your partnership with the bank.
6. Get Necessary Licenses and Authorizations
Obtaining the necessary licenses and permits is a critical aspect of launching a crypto business. It is important to adhere to legal formalities as every state mandates specific permissions and licenses for crypto projects. This requirement not only stems from the fact that the crypto market is relatively new and vulnerable to cyber threats and fraud but also serves as a way to validate the integrity and transparency of your business operations. Therefore, it is essential to proactively ensure that you possess all the relevant licenses and permissions before initiating your crypto venture.
7. Invest in Essential Crypto Business Software
To successfully operate your crypto business, it's crucial to acquire and configure the necessary software. Take a moment to consider the specific software requirements that will ensure seamless operations. Depending on your chosen direction, you may require a trading platform, a payment gateway, third-party servers for API integration, institutional liquidity, a matchmaking engine, and more. It's also beneficial to explore White Label solutions, as they offer expedited business launch and the support of an established company.
8. Prioritize Marketing and Outreach Strategies
To ensure the success of your business in today's competitive environment, it is crucial to prioritize marketing and promotion. The more people are aware of your business, the higher your potential income and reputation. At this stage, it is vital to plan your advertising campaign strategically, especially for your crypto business. Thankfully, in the 21st century, advertising opportunities are virtually limitless, providing numerous avenues for businesses that approach it with the right mindset. It is essential to explore various promotion methods, including leveraging social media, radio, and TV advertising. Additionally, consider utilizing affiliate programs and collaborations with reputable publications to boost customer conversions. By adopting these approaches, you can enhance your business's visibility and attract a wider audience.
Conclusion
Venturing into the world of cryptocurrency is not a small task. It requires passion, meticulous planning, market understanding, and strategic execution. From choosing the right business direction to obtaining licenses and promoting your brand, each step contributes to your entrepreneurial success. As the crypto industry grows and evolves, this guide equips you with the knowledge and insights needed to make informed decisions, establishing a strong foundation for your venture. The crypto landscape is full of opportunities, and with these eight steps, you're ready to seize them.