As technology develops, global connectivity increases. Because of this globalization, businesses can now contact clients anywhere. Are you a startup in Europe seeking to increase your US clientele? Adding American customers to your client base may transform your company since the US market is one of the biggest and most profitable in the world.
Yet, entering the US market might be difficult due to the many difficulties and barriers that must be overcome. There are several tactics that European entrepreneurs may use to get through the barriers of distance, culture, and language to grow their businesses and attract clients in the US. Let's look at them one by one.
Studying The US Market:
It's critical to comprehend the market environment before you can effectively promote your goods or services to US customers. You may learn more about your competition, consumer trends, and market demand by doing market research. You may use this knowledge to modify your marketing tactics and message so that they successfully reach your target market.
Identifying Your Target Market:
It's crucial to identify your target market after you have a firm grasp of the US market. Who are you attempting to contact? What are their requirements and problems? You may develop messages and marketing initiatives that appeal to your target demographic by understanding them.
Prioritize Product Growth Above Global Expansion:
Among scale-ups, geographic expansion ranks as the top strategic objective for 61 percent of the businesses. Nevertheless, more than half of these businesses later regretted their decision to prioritize.
Contrarily, product growth offers a clearer route to value generation, in part because it can support all three of the scale-stage company's strategic imperatives:
New products or custom products have the potential to attract new client groups or boost spending from current ones.
Low acquisition costs are used to generate revenue with new goods that target current consumers.
Increasing the number of consumer touchpoints for a product lowers switching costs.
Do I need to be physically present in the US to attract American clients?
Although having a physical presence might be beneficial, by registering branch in USA and using virtual techniques can still help you build a certain degree of trust with potential customers even if no physical growth takes place. Because prospects may feel secure knowing that someone will reply to them in this manner.
Localize Your Website:
A smart initial step in helping your local audience better understand your brand and offers is to translate your website. Nevertheless, you need also to localize it, that is, modify its language, style, and cultural components to fit the specifics of the area.
You may, for instance, change the content on your website to include regional allusions, slang, and accents. Whenever applicable, you may also alter the visuals on your website to include regional symbols and components that your target audience will be familiar with.
Some actions you may take to provide website users with a localized website experience include:
Examine your localized web pages. Before making the content of your translated website public, get local tester groups to examine it and provide comments. Here in the US case, consult native speakers and local marketers.
Provide a language selection. Customers may easily access your web pages in their favorite language using it.
Show the local currency exchange rate. Customers won't have to first do laborious currency conversions since they will know precisely how much your things will cost them in US dollars.
Support alternative payment solutions. In certain nations than others, some payment methods are more widely used. Try to make it feasible for clients to pay via widely-used ways in the US.
Create local language assistance pages. You may also employ local customer service agents to respond to support inquiries in the language of your clients to provide the greatest possible customer experience.
Translate the SEO keywords to US English. You may be able to translate, localize, and then reuse SEO keywords you've created for domestic content marketing campaigns for searches outside of your own country.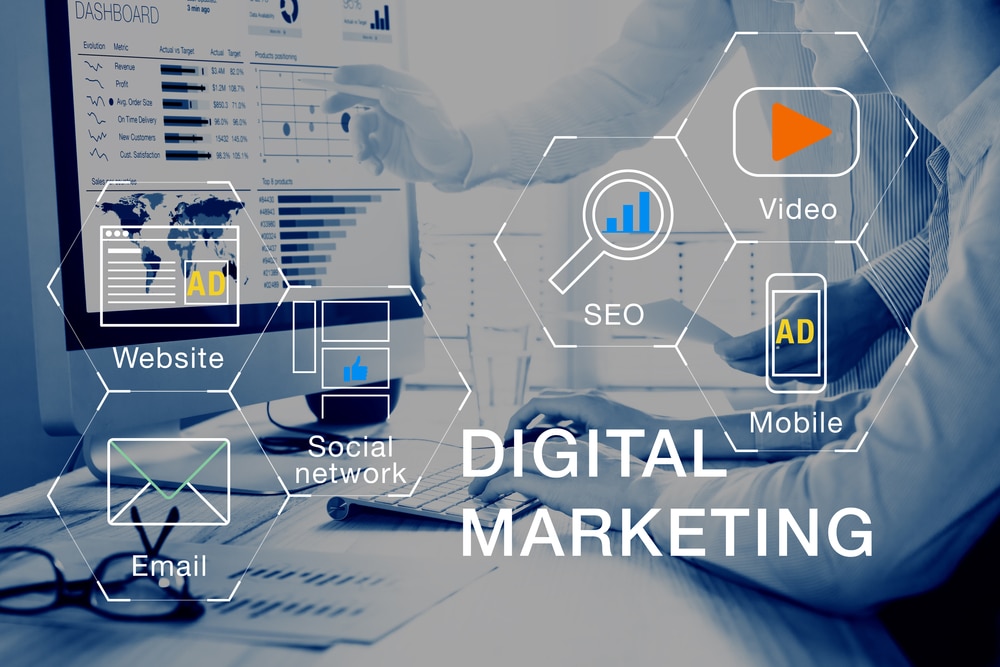 Invest in Digital Marketing:
At some point, we would have to discuss the possibility of asking you for some cash. Internet advertisements may be tailored to appeal to and appear to a specific audience. It will take some study to decide the best course of action since the cost for paid marketing may vary greatly depending on your business and target demographic, from shockingly low to astronomically costly.
Whilst it is considerably more difficult to target particular areas without extra criteria, upgrading your website and concentrating on boosting your SEO might help you build your organic traffic.
Social media should not be overlooked when it comes to your online presence. You could come into a more lucrative niche market and more cost-effective advertising solutions.
Pay Attention To Customer Service:
Because it will greatly affect whether a consumer returns or recommends your company to friends, family, or coworkers.
The customer service interactions with you and your company throughout the sales process will determine whether they have a positive experience.
If you want to provide your new international target audience with high-quality customer care, this may require working outside of regular business hours unless you are certain that you are only marketing to clients in a single time zone. Thus, be prepared to respond to late-night emails.
Conclusion:
For European entrepreneurs, expanding their client base to the American market is a significant growth potential. You can successfully find US customers and expand your business in the US market by conducting market research, defining your target audience, developing a strong brand and message, setting up a US presence, utilizing social media, networking with and partnering with US companies, utilizing online marketplaces, running paid advertising campaigns, providing free trials and promotions, and offering top-notch customer service.