We're back to shout about another charity that's doing wonderful things in the field of sustainability. It's driving change in governments, businesses, and other global organisations. Congratulations to Forum For The Future!
Forum For The Future Charity
Forum for the Future is a prominent non-profit organization dedicated to fostering sustainable development on a global scale. Since its inception in 1996 by environmentalists Jonathon Porritt, Sara Parkin, and Paul Ekins, the organization has been a vanguard in promoting environmentally sound practices in the corporate and public sector.
With its headquarters in London and offices in New York, Mumbai, and Singapore, the organization transcends geographical boundaries, having a wide-reaching global impact. Its mission centers around the creation of a sustainable future, which it seeks to accomplish by influencing policy, driving systemic change, and pioneering innovative solutions to environmental problems.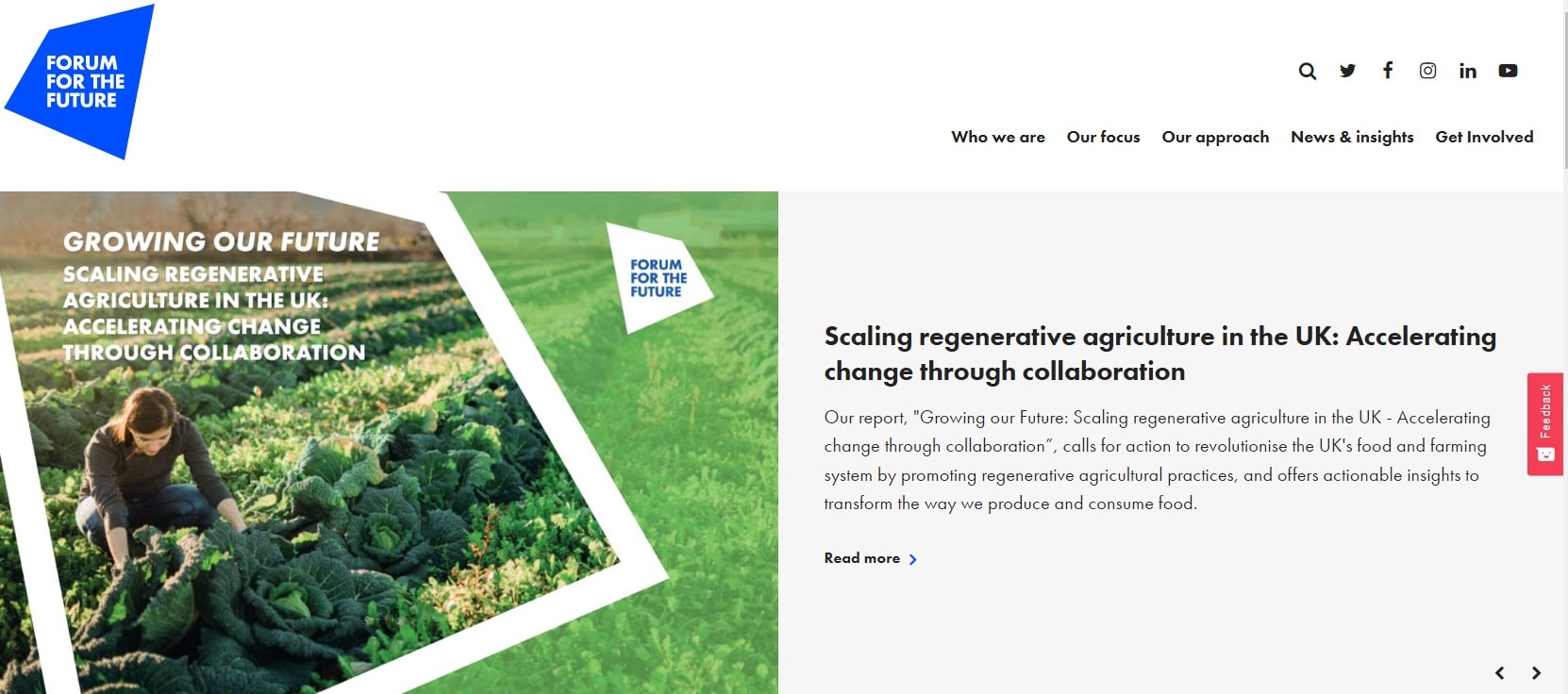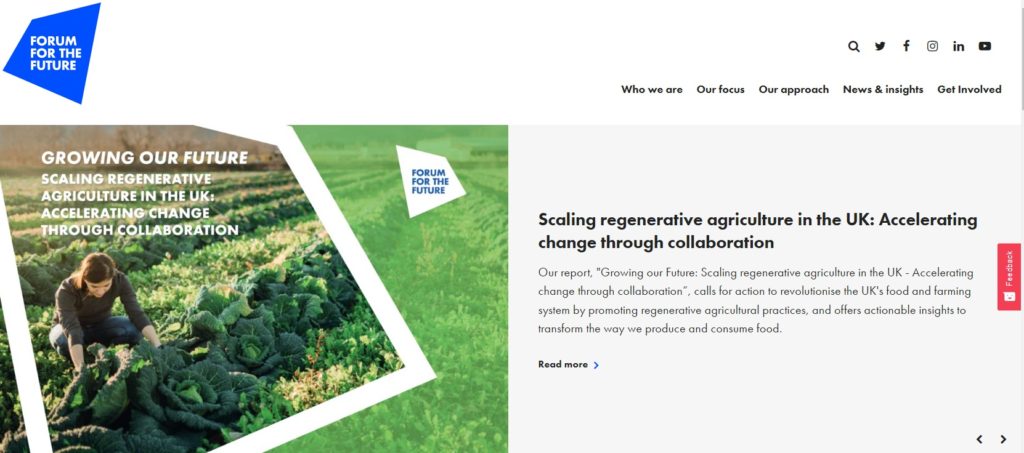 The organization focuses on four primary areas:
Transformative Innovation: Forum for the Future plays a critical role in pushing the boundaries of conventional business practices by championing sustainable alternatives. This involves advising companies on how to incorporate green technology and sustainable practices in their operations.
Systemic Leadership: The organization believes in the power of individuals and entities to drive change. To that end, it provides resources and programs designed to instill sustainable leadership skills in people, equipping them with the tools to spearhead environmental initiatives in their respective areas.
Collaboration for Change: Recognizing that the challenge of sustainability is greater than any single organization, Forum for the Future fosters collaboration between various stakeholders, including governments, NGOs, and businesses. By harnessing collective effort, it aims to tackle significant environmental challenges that can't be addressed independently.
Long-term Thinking: Sustainability is a long-term game, and Forum for the Future emphasizes this in its approach. The organization promotes futures techniques that allow organizations to consider the long-term implications of their current decisions, thereby enabling them to make more environmentally friendly choices.
Initiatives
Forum for the Future has been instrumental in numerous groundbreaking initiatives, advocating for sustainable practices in sectors ranging from the food industry to fashion. Their Protein Challenge 2040, for instance, brings together stakeholders from across the food system to collaborate on the question of how to feed the global population sufficient protein in a sustainable, healthy manner.
Another initiative, the School of System Change, is an educational platform aiming to foster a new generation of change-makers equipped to drive systemic sustainability changes across various fields.
The organization's concept of the net positive movement encourages businesses to contribute positively to society, the environment, and the global economy, rather than just minimizing their negative impacts. This means businesses put more back into the system than they take out, contributing to resilience and regeneration.